Miles Teller Clarifies Hawaii Attack, Actor Says He Was Trapped In Bathroom And 'Jumped' By 2 Random Men
Article continues below advertisement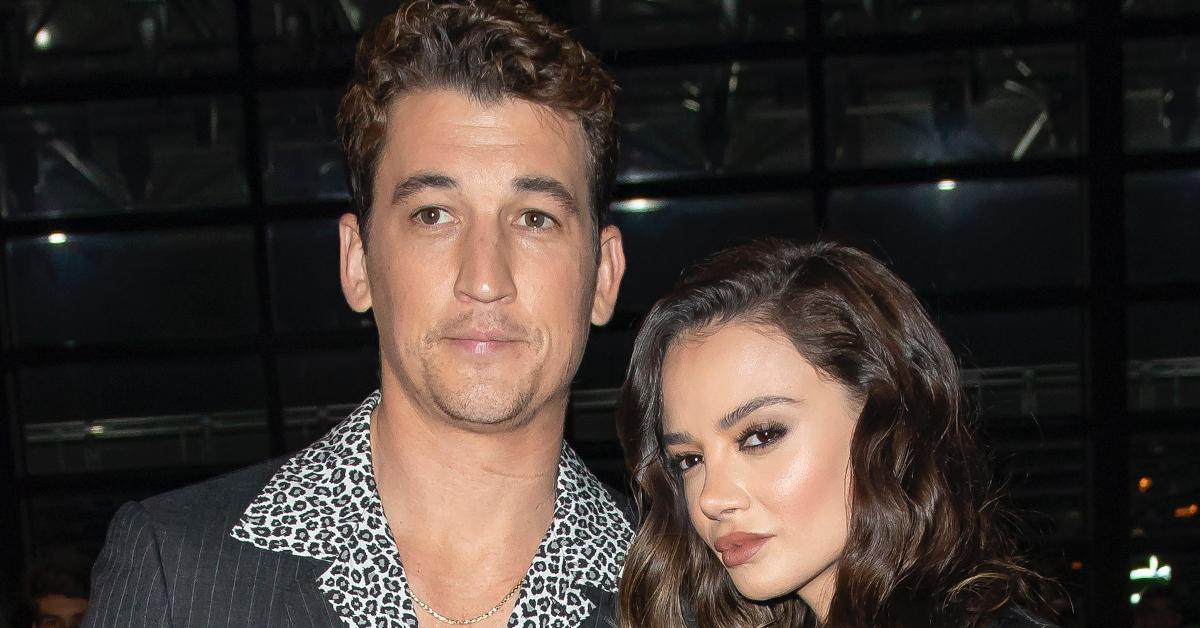 "Miles was jumped by 2 men we have never met after they trapped him in the bathroom," 28-year-old Keleigh Sperry Teller wrote in an Instagram Story that actress Shailene Woodley reposted. "It seems these same men have done this to many people."
Article continues below advertisement
After thanking the people of Maui who helped them deal with the altercation and its aftermath, Keleigh added, "This is now a criminal investigation."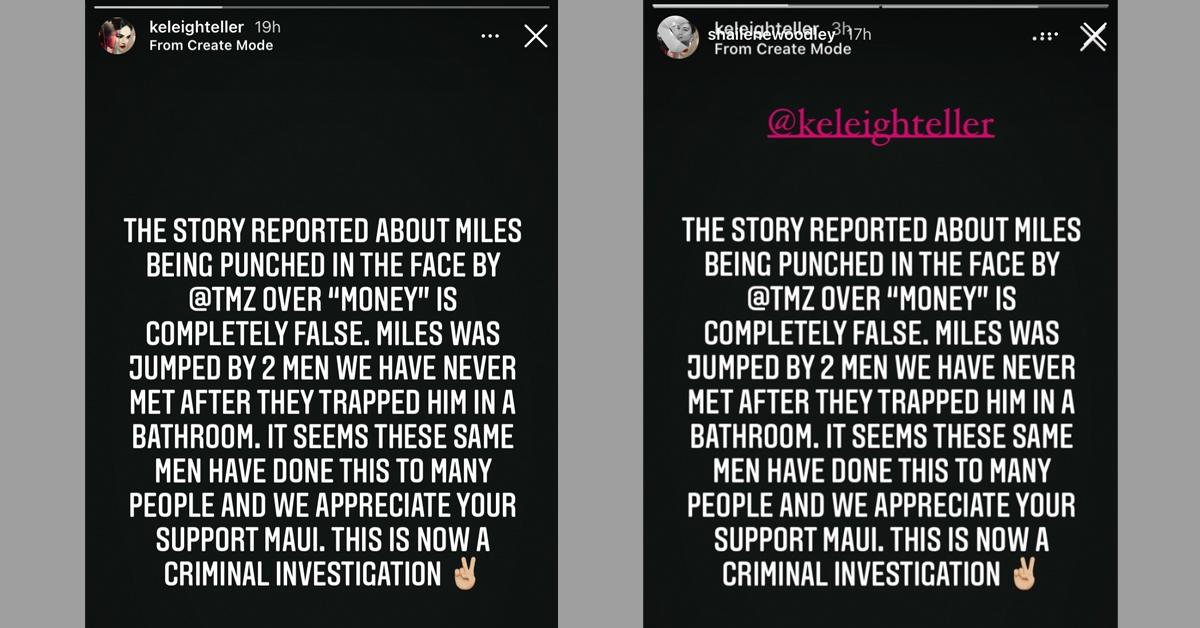 Article continues below advertisement
As for Miles, the 34-year-old actor responded to a tweet accompanied by a WWE clip mocking the incident by writing, "I got jumped by two guys in a bathroom. Never met them before in my life but ya cool wrestling segue bud."
Article continues below advertisement
It was initially reported by TMZ that Teller was punched in the face by a supposed wedding planner who allegedly claimed the actor owed him $60,000 in unpaid services from the couple's Maui wedding back in 2019.
But Keleigh made sure to note that "the story being reported about Miles being punched in the face by @TMZ over 'money' is completely false."
Article continues below advertisement
The Tellers did not elaborate further, though it was previously reported that the couple was eating dinner at Monkeypod Kitchen in Maui on Wednesday around 7:30 PM local time when the incident occurred.
It was previously reported that cops confirmed the altercation had taken place, saying no one had been arrested but that they were still investigating.
Article continues below advertisement
Article continues below advertisement
While on their Hawaiian vacation, Miles and Keleigh have been spending some time with fellow couple Shailene Woodley, 29, and Aaron Rogers, 37, who announced their engagement in February of this year. Teller and Woodley were co-stars in Divergent and The Spectacular Now.
Keleigh has been documenting the group's picturesque double-date adventures, including sunset hikes to pristine waterfalls.
Article continues below advertisement
"Ponds with soulmates," she captioned several photos of the foursome, all dressed in swim attire, posing in front of stunning waterfalls and vibrant mountains. A video in the multimedia Instagram post showed the athletic group abseiling down rocks toward quickly moving waters.
She captioned another shot of the group, "Happiness."
Article continues below advertisement
This is not the first time the Green Bay Packers quarterback and the Fault In Our Stars actress have traveled with the Tellers. In early May, the foursome was spotted hanging out together at the Kentucky Derby.