Mike Richards Fired As Executive Producer Of 'Jeopardy!' And 'Wheel of Fortune,' See Shocking Email Sony Sent To Staff!
The fall from grace is a lengthy one for game show big-shot Mike Richards, who appears to be a game show big-shot no more.
Sony Pictures Television has just fired the disgraced 46-year-old from his posts as executive producer of both Jeopardy! and Wheel of Fortune, less than two weeks after he stepped down as host of the the former following a storm of controversy.
Article continues below advertisement
The company appointed Michael Davies, executive producer of Who Wants to Be a Millionaire, to take over production duties for both shows in the interim.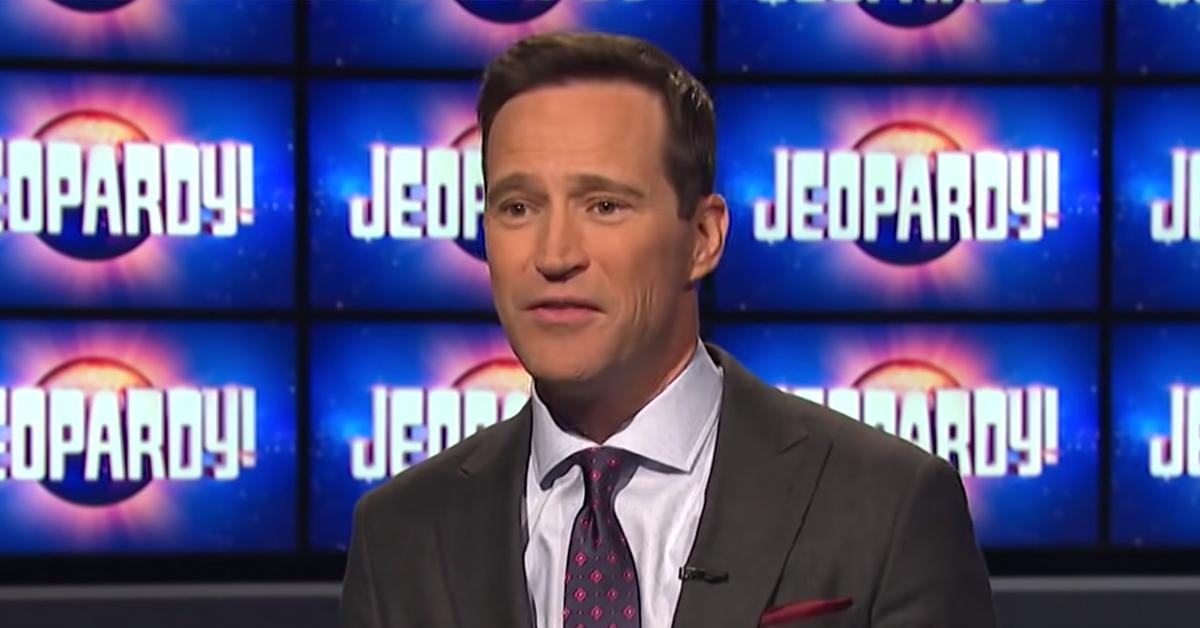 Article continues below advertisement
Employees were informed of Richards' immediate termination via an email sent Tuesday morning by Suzanne Prete, executive vice president of business and strategy for both programs.
It read as follows:
I'm writing to let you know that Mike will no longer be serving as EP of Wheel and Jeopardy! effective immediately. We had hoped that when Mike stepped down from the host position at Jeopardy! it would have minimized the disruption and internal difficulties we have all experienced these last few weeks. That clearly has not happened.
Michael Davies from Embassy Row has agreed to help with production on an interim basis until further notice. Michael and I will work together with all of you in the weeks ahead to ensure that production remains on schedule and we do not miss a beat as we head into the new season.
I know this has been a challenging time for the entire team, and I want to thank you all for your cooperation and professionalism over these last few weeks. As Ravi mentioned last week, I will be more involved in the day-to-day on our shows moving forward and I am looking forward to working closely with all of you. Please don't hesitate to reach out if you need anything.
Sincerely, Suzanne
Article continues below advertisement
The axing comes less than a month after it was revealed that Richards was the top contender to replace late Jeopardy! host Alex Trebek.
Almost instantly, internet users dredged up the producer's involvement in past sexual harassment and discrimination lawsuits from his time working on The Price Is Right.
Though Richards himself was not named as a defendant in Brandi Cochran's 2010 lawsuit, she did sue his company, FremantleMedia North America, as well as The Price Is Right Productions, Inc., claiming producers harassed and sidelined her after she became pregnant.
The following year, Lanishia Cole sued Richards, another producer named Adam Sandler (no relation to the actor) and FremantleMedia North America, claiming producers humiliated and berated her in front of fellow employees and that Richards began ignoring her and favoring another model with whom he was in a relationship in 2009.
Article continues below advertisement
Article continues below advertisement
He went on to assume the role of Jeopardy! host anyway, which was almost immediately rescinded by Sony after damning details resurfaced about things he said on his podcast several years ago.
An investigation by the Anti-Defamation League uncovered that Richards had made offensive and disparaging remarks about Jewish people, women and several other groups of people on various episodes of The Randumb Show back in 2013 and 2014.
Article continues below advertisement
"It pains me that these past incidents and comments have cast such a shadow on Jeopardy! as we look to start a new chapter," Richards then said in another statement to his team, adding that "it has become clear that moving forward as host would be too much of a distraction for our fans and not the right move for the show."
At the time, Sony supported his decision to step down by releasing a statement of its own – a burden company executives will no longer have to carry.