Exclusive Details
Mike Pence Praises Supreme Court For Sending Roe V. Wade To 'Ash Heap Of History Where It Belongs'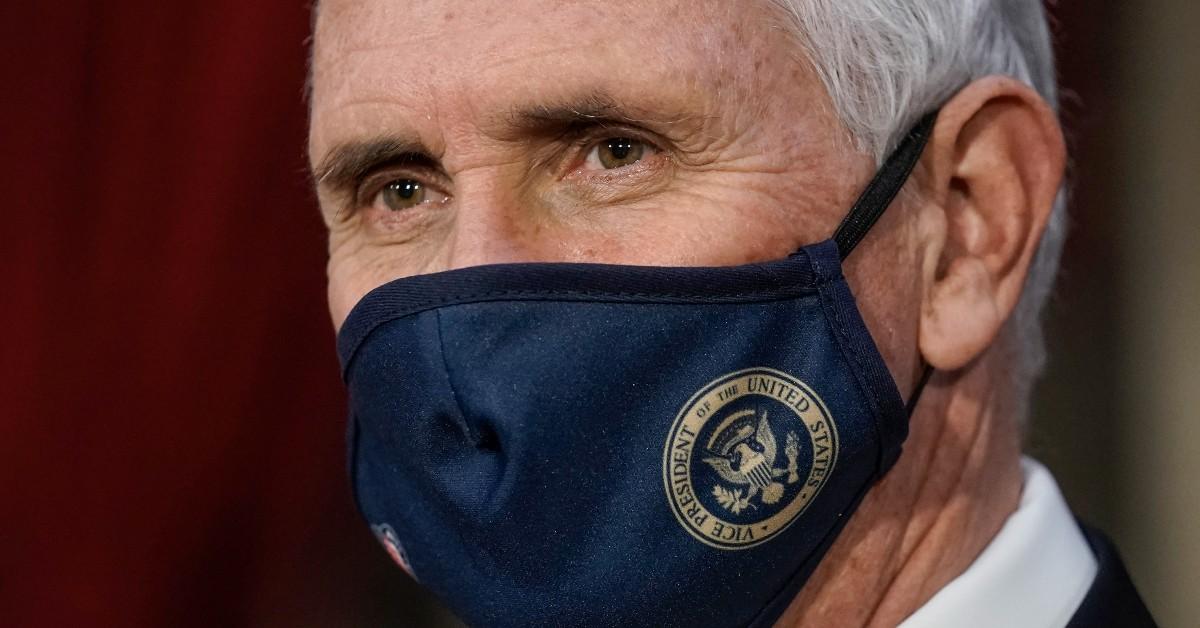 Mike Pence's speech this morning at New Hampshire's "Politics and Eggs" event at Saint Anselm College had all the hallmarks of a very early 2024 campaign speech, RadarOnline.com has learned.
Article continues below advertisement
The former vice president started out with several funny anecdotes, including having to wait 45 minutes for a table at The Olive Garden. Then he launched into the political main course, starting with harsh criticism of the U.S. exit from Afghanistan one year ago. "Nothing of that disastrous withdrawal will ever diminish your service to America or the sacrifice of our fallen over the last 20 years defending our freedom," Pence declared to veterans in the audience.
He also praised the Supreme Court's overturning of Roe v. Wade, suggesting the ruling was back on the ash heap of history where it belongs. "It gave America a new beginning for life," he added.
Article continues below advertisement
Following Pence's prepared remarks, host Jim Brett asked him about the Mar-a-lago raid. While Pence stressed that this "unprecedented action" demands "unprecedented transparency and that Attorney General Merrick Garland can later be held accountable for the DOJ actions, he also called on followers to tamp down the anger.
"The Republican Party is a party of law and order," he stressed. "Our party stands with the men and women who serve on the thin blue line at the federal and state and local level. And these attacks on the FBI must stop. Calls to defund the FBI are just as wrong as calls to defund the police."
Article continues below advertisement
Pence promised that in the months and years ahead, he will speaking more about his own personal story and experience of the Capitol riot. His just-completed book, he said, starts with his grandfather immigrating from Ireland and ends with the day he left office in 2021.
To another question, almost as an aside, Pence replied that yes, he would consider testifying before the Jan. 6 Committee if asked. He also expressed confidence about the upcoming midterm elections.
"We're going to deliver a great Conservative victory all across New Hampshire and all across America in November," Pence promised. "Are you with me? 82 days from now. 82 days from now. I think the American people are going to start a great American comeback. And take back the house."