Meghan McCain Slams 'Disgusting' Donald Trump, Says Former President 'Didn't Apologize' For Mocking Her Late Father John McCain In 'Bizarre' Phone Call
Article continues below advertisement
According to Meghan, Trump "didn't apologize" for allegedly poking fun at her dad's limp from a war-related injury; instead, he denied it ever happened, calling the reported incident "fake news."
Speaking to Daily Mail about her upcoming Audible audio memoir, Bad Republican, the ex-View host discussed her beef with the former president.
Article continues below advertisement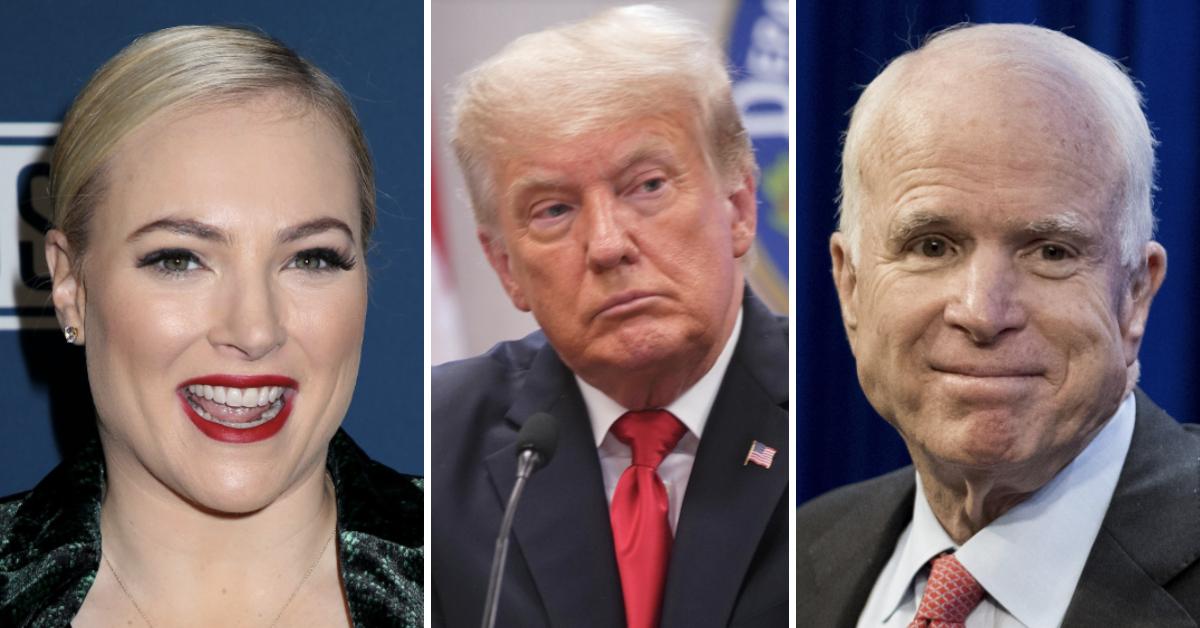 The 36-year-old controversial television personality claims that she got a "bizarre" call from the White House after the 2016 election when he mocked her father's injuries.
Article continues below advertisement
"Yeah, it was after the election. There had been a report by Mike Allen that said that he was physically mocking my dad doing the thumbs down for the skinny healthcare repeal," Meghan explained after being asked about the phone call.
"And my dad, because of his war injuries, he walked sort of like with a limp because he couldn't bend his knee," she added before calling Trump's ridicule "disgusting."
Remembering her anger, McCain said, "I tweeted, 'This is abhorrent. What more must my family be put through?' and I got a phone call from like this weird number that I didn't answer, and there was a voicemail that said, 'This is the White House. President Trump would like to speak with Miss McCain,' and I lost my mind."
Her first instinct wasn't to call the number back. It was to phone her dad, who talked her into hearing Trump out.
Article continues below advertisement
"And I called my dad and I said, 'I don't want to call him back. This is scary. I don't want to talk to him.' and my dad said, 'You have to call him. He's the President of the United States. It's not an option. You still respect the office,'" she recalled.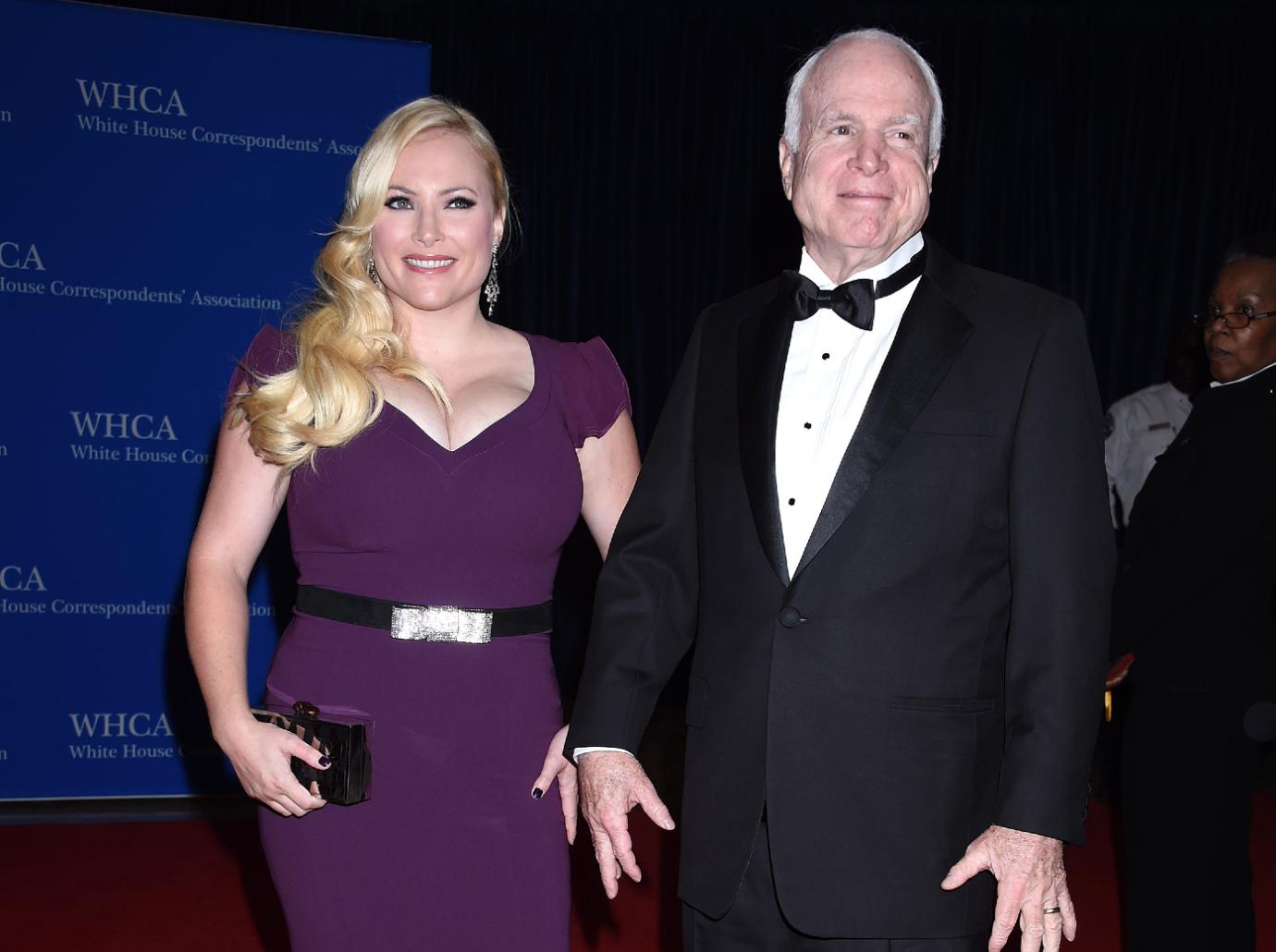 Article continues below advertisement
Their conversation wasn't what she expected. Meghan never got an apology, she only got an earful of what she claimed was BS.
"I called him and we had a very bizarre conversation, and he denied making fun of my dad's war injuries and he didn't apologize, but he said, 'I didn't do this, this is fake news, this is Mike Allen lying,'" she told Daily Mail.
Revealing he even put Melania Trump on the phone, Meghan said the First Lady also failed to smooth things over.
"She was like, 'We love you, we love your dad.' and I was like, you don't, but okay," she said.
Article continues below advertisement
In her book, Meghan pointed out that Trump continued to insult her father even after the phone call.
"For years he made a sport of beating the crap out of my family, and he didn't let up once he got into the Oval Office. Trump had supporters boo my father at a rally. He fought the lowering of the flag in my dad's honor when he died," she wrote.
Trump grabbed headlines for one instance in particular, when he said John wasn't a prisoner of war. "He's not a war hero," he said of Meghan's dad. "He's a war hero because he was captured. I like people that weren't captured."
John died in 2018 after battling brain cancer. He was 81 years old.