Meghan Markle Was 'Unresponsive' To Queen Consort Camilla's Advice When She Married Prince Harry & Joined The Royal Family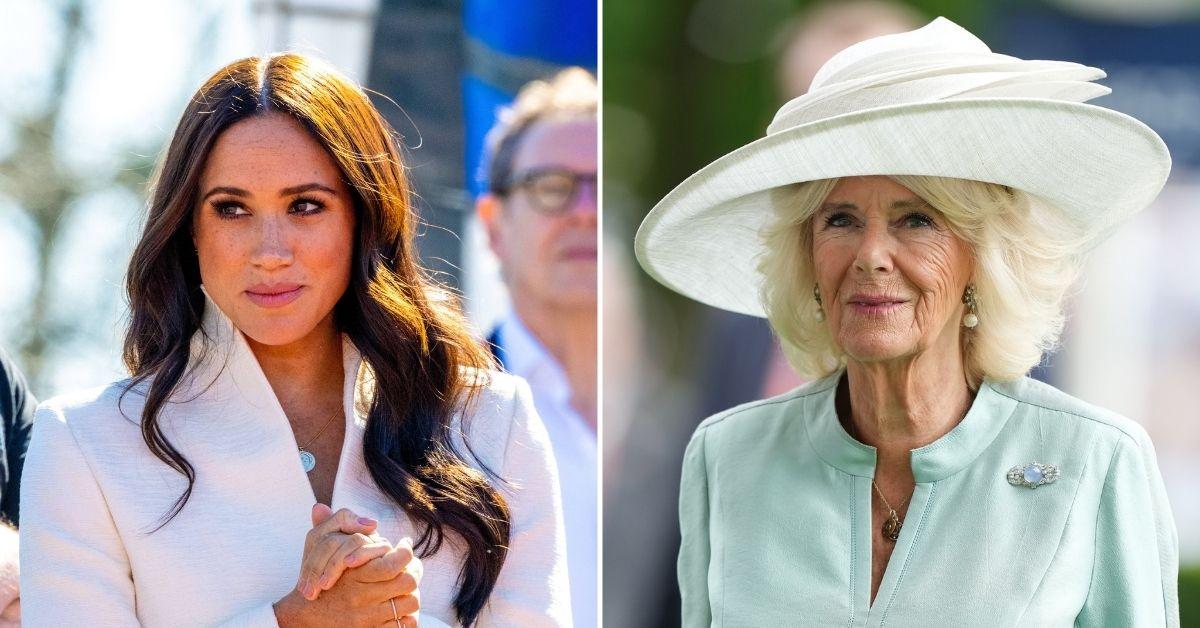 Meghan Markle was reportedly "unresponsive" to Camilla's advice when she married Prince Harry and first joined the royal family, RadarOnline.com has learned.
The surprising claims were made in a recent biography about the newly appointed Queen consort, titled Camilla, Duchess of Cornwall: A Royal Survivor, which is set to hit bookshelves next month.
Article continues below advertisement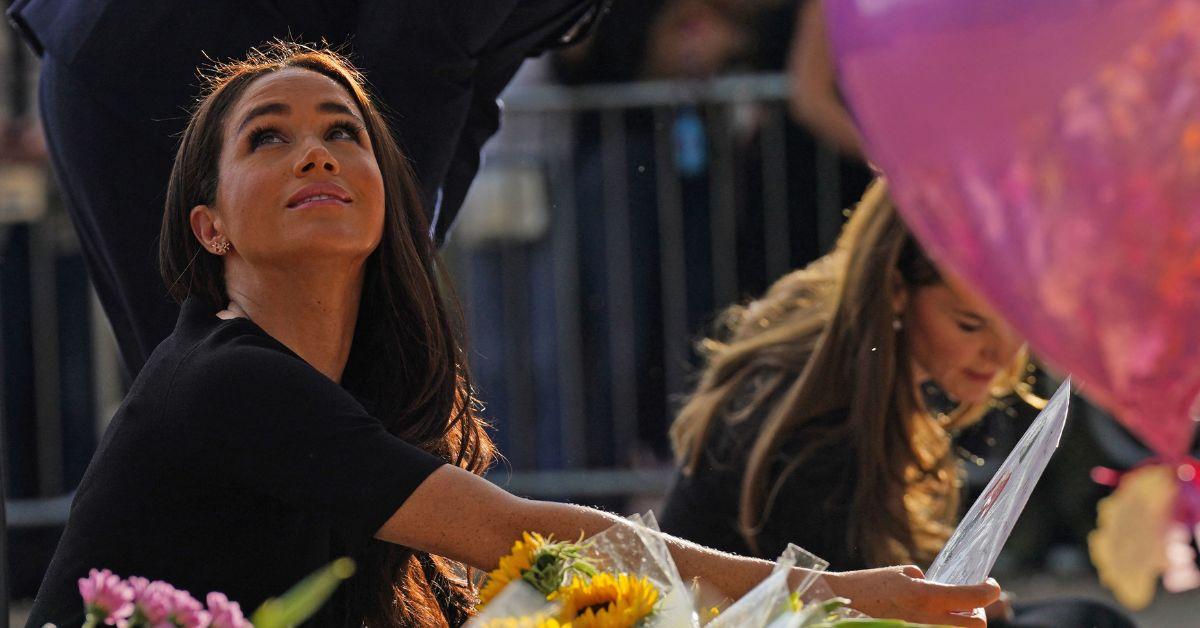 But in the upcoming tell-all by author Angela Levin, Camilla's "warm" welcome to Meghan "fell flat" when the Duchess of Sussex was first approached by Camilla.
Even more surprising are Levin's claims that the then-Prince Charles, who has since been named King Charles III following Queen Elizabeth's passing earlier this month, reportedly "enjoyed" Meghan's company and the two would oftentimes discuss both the theater and the performing arts.
"She doesn't want to see anyone struggling and she is fond of Meghan," one royal source told Levin regarding Camilla's first few times meeting the now Duchess of Sussex.
But Camilla also reportedly suggested that Meghan "seemed bored" about her and the royal family's welcoming approaches, and instead "preferred to go her own way" when it came to solidifying her potential new role within The Firm.
Article continues below advertisement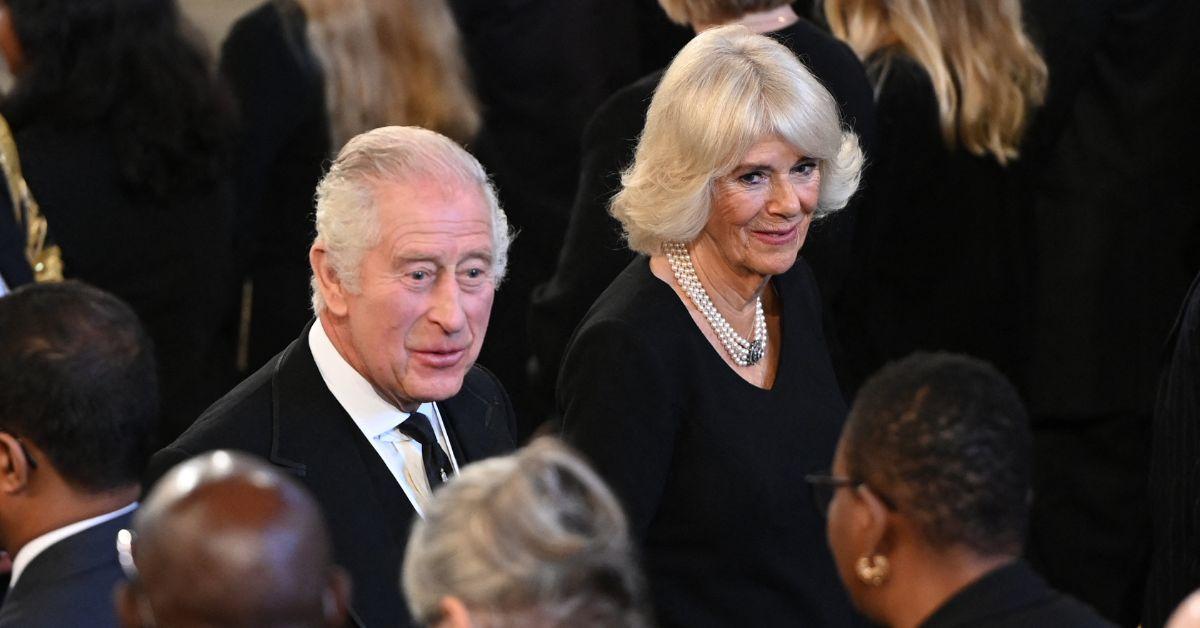 Levin further indicated that Meghan's reputation within the royal family also began with a strong start after Camilla recognized Meghan as a "hard worker," particularly as a result of the Duchess of Sussex's contribution to a cookbook made in 2017 and composed to recognize the survivors of the devastating Grenfell Tower fire.
Camilla even went so far to make Meghan feel welcome that she invited the Duke and Duchess of Sussex, plus her close friend Lucia Santa Cruz, to a lunch in which the menu was specifically made up of recipes from the cookbook that Meghan contributed to.
As RadarOnline.com previously reported, Meghan's alleged and initial "unresponsiveness" to Camilla's cordial gestures have only been compounded in recent weeks – particularly in the wake of Queen Elizabeth's sudden yet peaceful passing on September 8.
Although Queen consort Camilla may not have had a say in the matter, Meghan was seemingly snubbed following the Queen's death.
Article continues below advertisement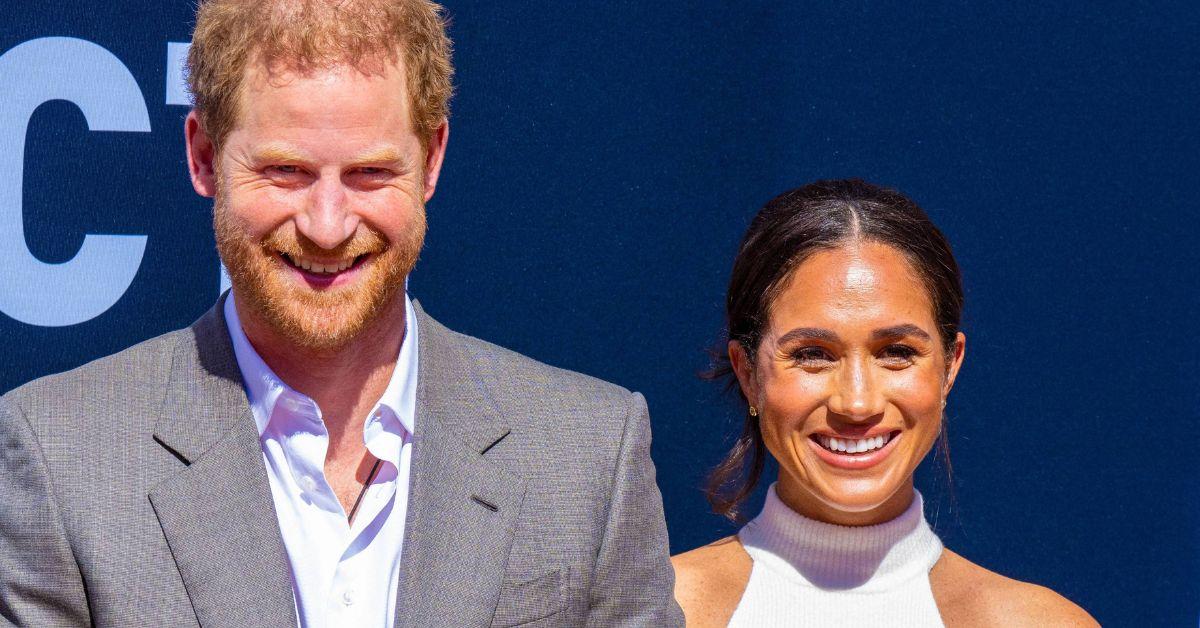 When Prince Harry was sent to visit the late Queen on her deathbed, Meghan was reportedly "discouraged" from joining her husband on his journey to Balmoral Castle.
Additionally, both Meghan and Harry were reportedly "furious" that their children – young Archie and Lilibet – would not be given their His and Her Royal Highness statuses once Charles and Camilla took over as the new heads of the British monarchy.