Megan Fox & Machine Gun Kelly Reunite In Greece, Couple Looks Tense While Actress Ignores Family During Intense Phone Call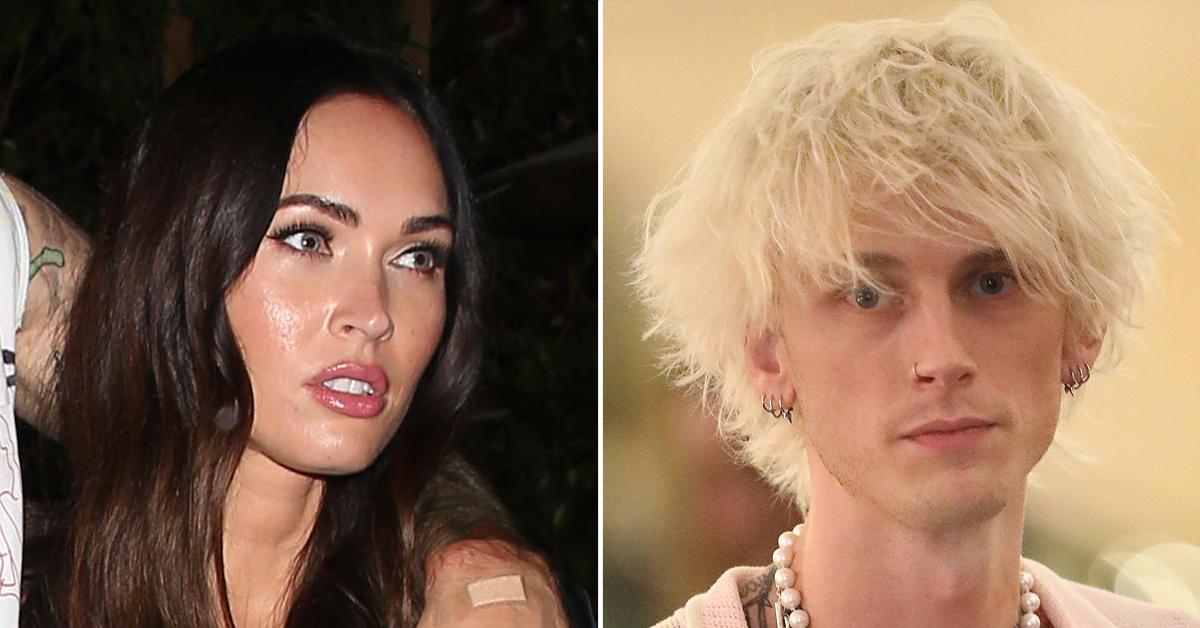 Megan Fox and Machine Gun Kelly reunited in Greece for the first time in weeks, but their family time got interrupted when the actress completely ignored her sons and the rocker's daughter.
Article continues below advertisement
Megan's three sons — who she shares with her ex-husband, Brian Austin Green — looked comfortable and happy alongside MGK's 11-year-old daughter, Casie. She even played protective big sister, holding onto one of the boys to make sure they didn't get separated in the crowd.
That's more than Megan appeared to do.
Article continues below advertisement
Noah, 9, Bodhi, 7, and Journey, 5, seemed at ease with MGK's only spawn, who fit into the stepsister role perfectly during the family trip. When the boys weren't holding onto Casie, they were being watched by their nanny.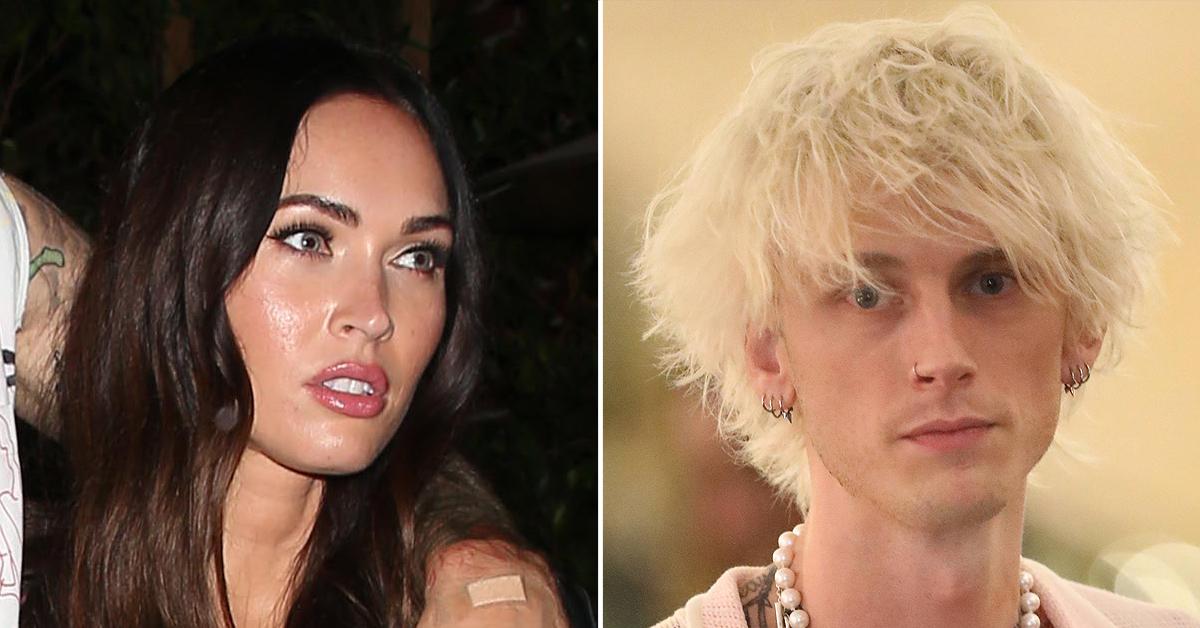 Article continues below advertisement
Megan appeared distracted during their shopping trip and locked in an intense phone call. The Transformers actress barely put down her cell to enjoy her family or boyfriend's company.
She's been in Greece filming, so this is the first time she's spent any time with MGK in weeks.
Wearing a beige sweatshirt and a pair of matching pants, Megan did not crack a smile despite being surrounded by those she loves most. MGK didn't look happy either.
The singer was seen looking tense while Megan remained on the phone.
Article continues below advertisement
MGK's face wasn't the only thing that looked icy. He slipped into an extra big puffer jacket to keep warm in the cold and was seen talking to his daughter while Megan remained glued to her phone.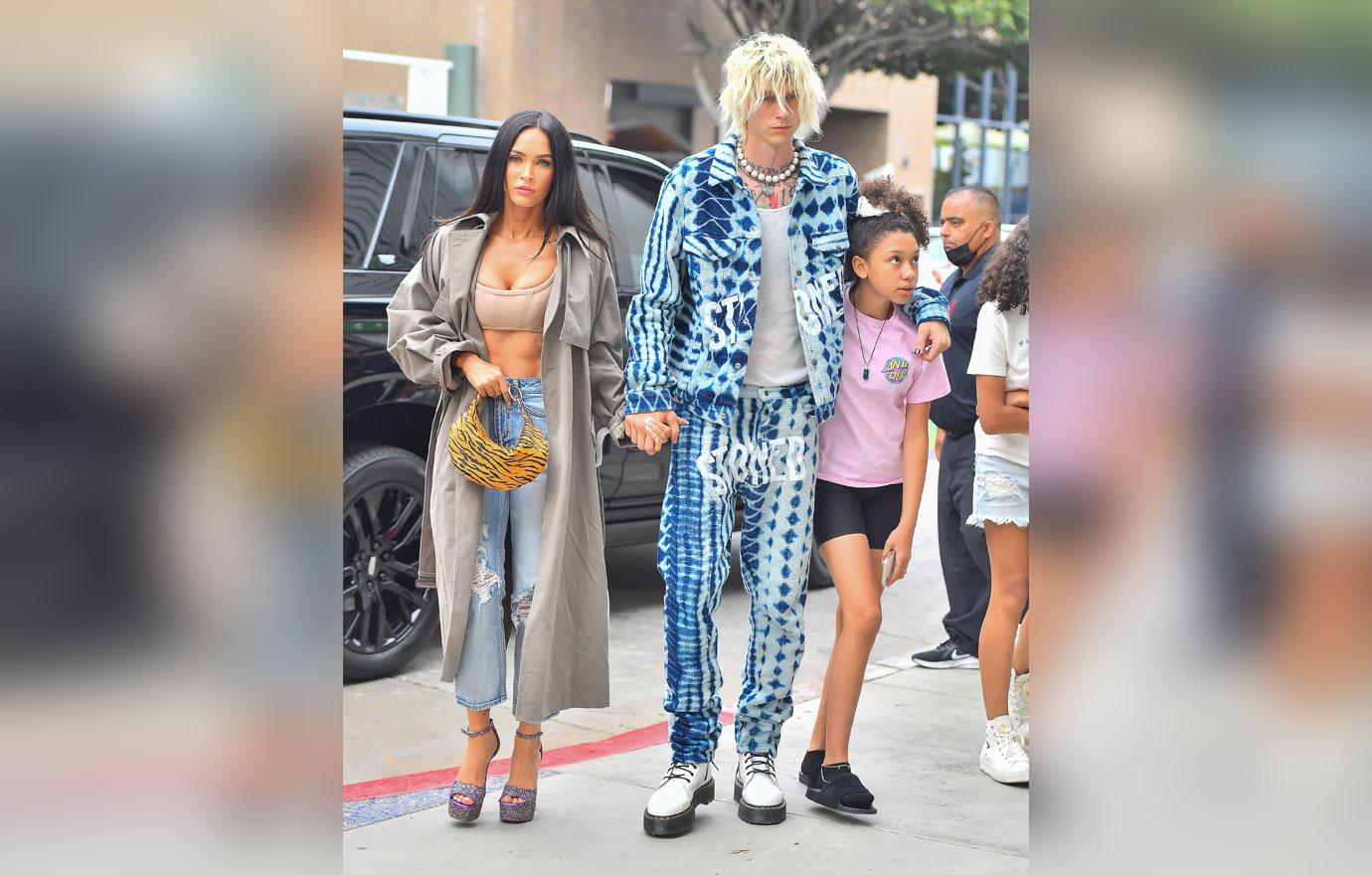 Article continues below advertisement
Fans began to worry there was trouble in paradise after the actress didn't walk the red carpet with MGK at the American Music Awards earlier this month. Instead, he took Casie.
"The s*icide hotline is going to crash when Megan Fox and MGK breakup," one concerned fan tweeted after the event. "Did Megan and MGK breakup?" asked another.
While the photos clearly show that Megan and MGK are still very much together, it doesn't do much to prove that distance hasn't caused a strain on their one-year romance.