Megan Fox Engaged To Machine Gun Kelly, Drank Each Other's Blood After She Said 'Yes'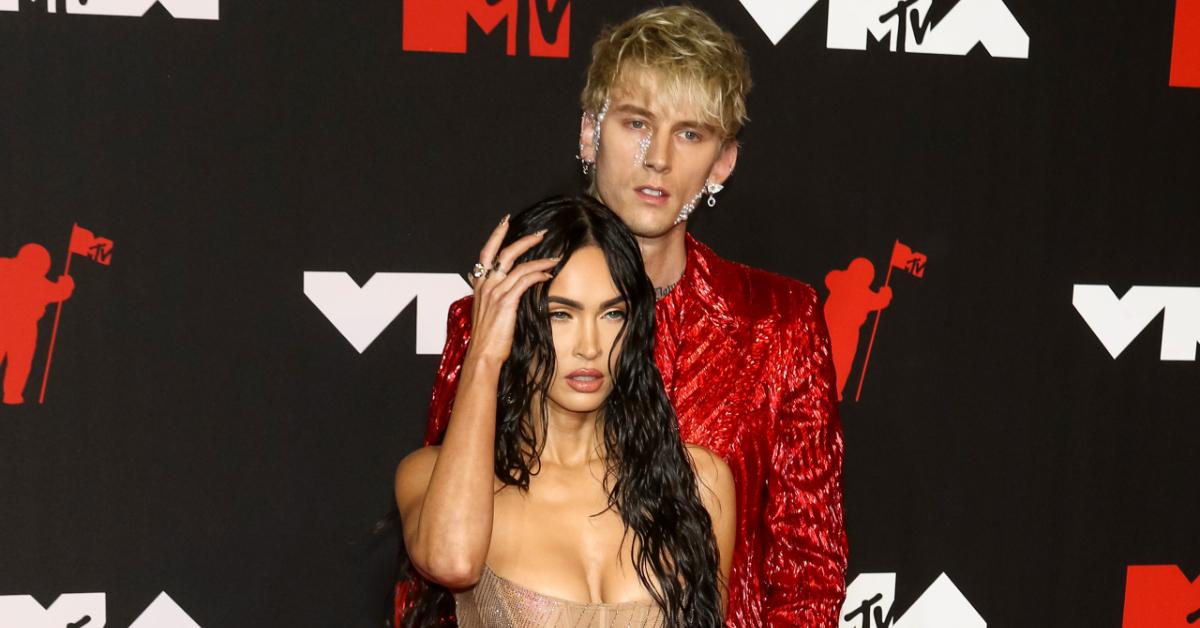 Megan Fox is ready to become a Mrs. once again! Her boyfriend, Machine Gun Kelly, just popped the question, and she said "yes" before drinking his blood.
Article continues below advertisement
The couple made the exciting announcement on social media just moments ago, posting a video of the special moment before revealing the bizarre details. In the clip, MGK is seen dropping to his knee while pulling out a black box with the diamond ring.
Article continues below advertisement
Fox looks surprised, but not shocked — after all, he is her "twin flame." Covering her mouth with delight, Fox got on her knees to meet MGK at eye level while shaking her head yes. The couple sealed the deal with a sweet kiss and some liquid to wash it all down.
Sharing the big news with her Instagram followers, Fox revealed the tree where he popped the question holds significant meaning to the couple. "In July of 2020 we sat under this banyan tree we asked for magic," she wrote.
Article continues below advertisement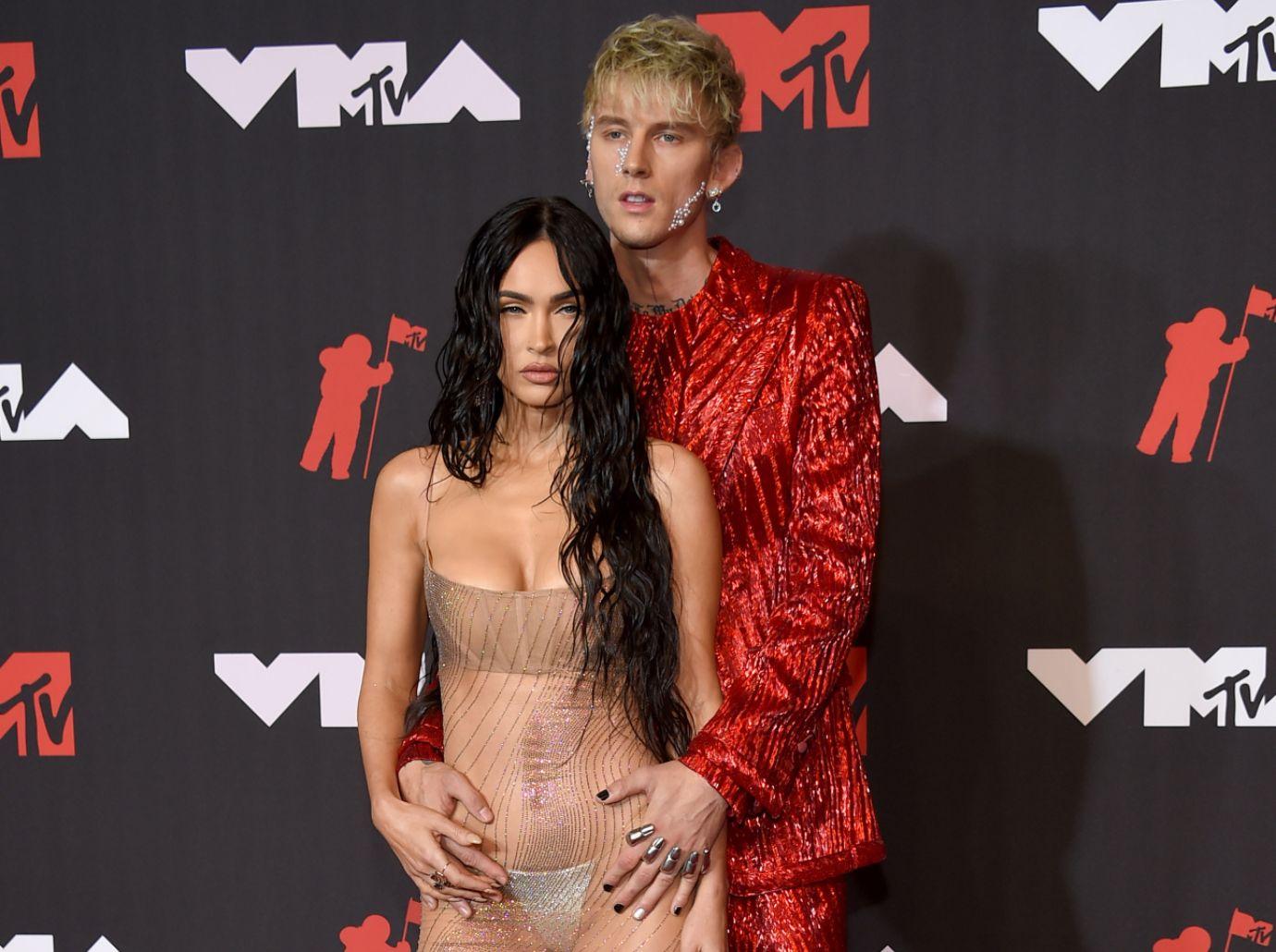 "We were oblivious to the pain we would face together in such a short, frenetic period of time.Unaware of the work and sacrifices the relationship would require from us but intoxicated off of the love. And the karma," she continued.
"Somehow a year and a half later, having walked through hell together, and having laughed more than I ever imagined possible, he asked me to marry him," Fox added.
Article continues below advertisement
Sounds sweet but that's where things take a turn.
"And just as in every lifetime before this one, and as in every lifetime that will follow it, I said yes.…and then we drank each other's blood," Fox stated.
MGK shared in his wife-to-be's excitement, posting a close-up of the two-toned sparkler. Fox is seen rocking the brand-new ring with dueling pair-shaped diamonds — one a clear color and the other emerald green. Of course, the colors mean something special.
Article continues below advertisement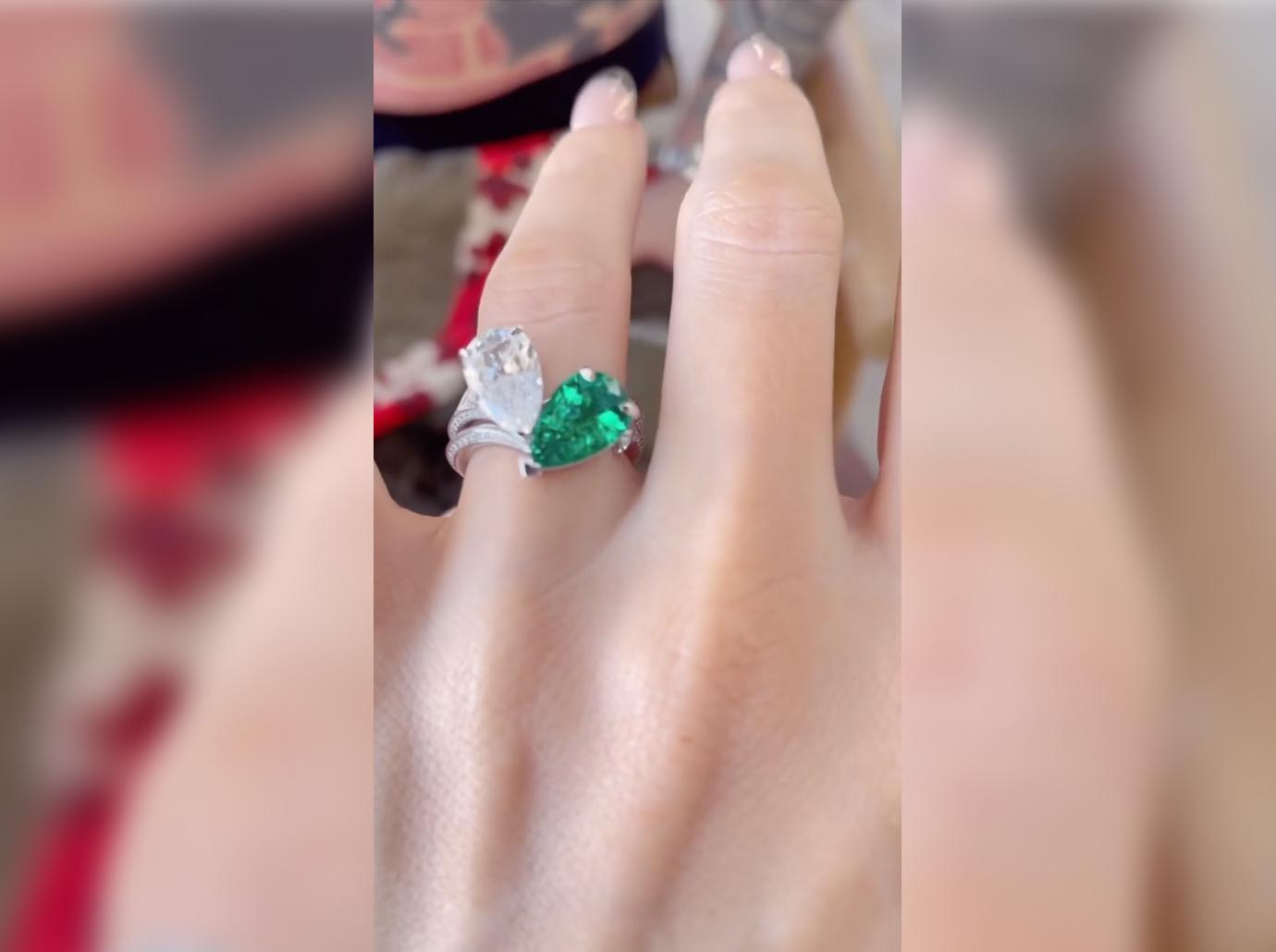 "I know tradition is one ring, but i designed it with Stephen Webster to be two: the emerald (her birth stone) and the diamond (my birth stone) set on two magnetic bands of thorns that draw together as two halves of the same soul forming the obscure heart that is our love," the rocker wrote.
Article continues below advertisement
The duo has been linked since May 2020 when she was still married to Brian Austin Green. The Beverly Hills, 90210 star later confirmed the two had separated. Fox and Green finalized their divorce in October.
This will be Fox's second marriage and MGK's first. He's not only gaining a wife but also three more kids. MGK is already a dad to an 11-year-old daughter. Fox shares three sons with Green.