Mass Shooting In Indianapolis FedEx Leaves At Least 8 Dead Including Shooter, More Injured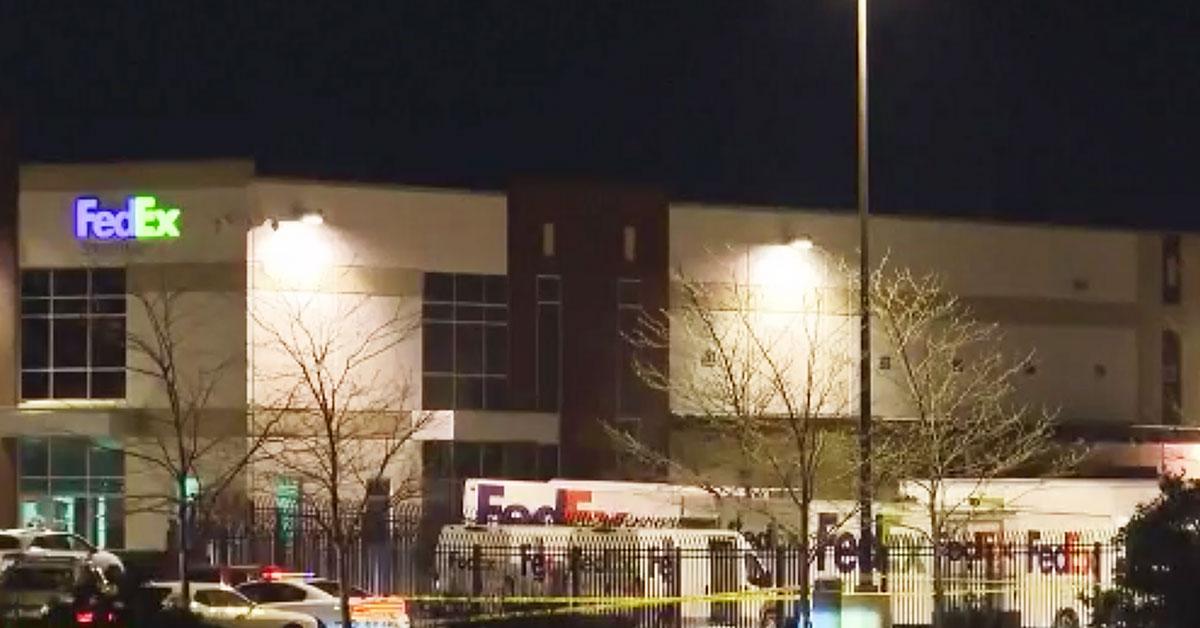 At least eight people are dead after a gunman stormed a FedEx warehouse in Indianapolis late Thursday and opened fire in what is now considered the nation's latest mass shooting.
Article continues below advertisement
The now-dead shooter also injured at least seven others before turning the gun on himself, the Indianapolis Metropolitan Police Department said, adding that the FBI will aid in the investigation as they search to find a motive and identify the suspect. At this time, it is not yet known whether he was affiliated with the FedEx company, though some employees reportedly think he was.
Officials said Friday that five of the wounded people had been hospitalized, including one in critical condition who was expected to survive. Two others were reportedly treated at the scene and released.
Article continues below advertisement
Genae Cook of IMPD said police responded to an "active shooter incident" at the FedEx warehouse on the city's southwest side, near the airport, around 11 PM local time.
The deputy chief of criminal investigations for the Indianapolis police, Craig McCartt, told CNN that when police arrived at the scene, they were instantly met with chaos as they saw employees running from the facility in panic. When cops entered the building, he said, "they encountered the suspect, who immediately took his own life."
Article continues below advertisement
McCartt said the suspect drove up to the warehouse, got out of his vehicle and immediately started shooting in the parking lot. He then reportedly stormed the building but, according to McCartt, "did not get very far into the facility at all." The shooting is said to have lasted one or two minutes.
To make matters more stressful, McCartt added that many of the employees at the scene did not have their phones on them and could not contact their loved ones.
Article continues below advertisement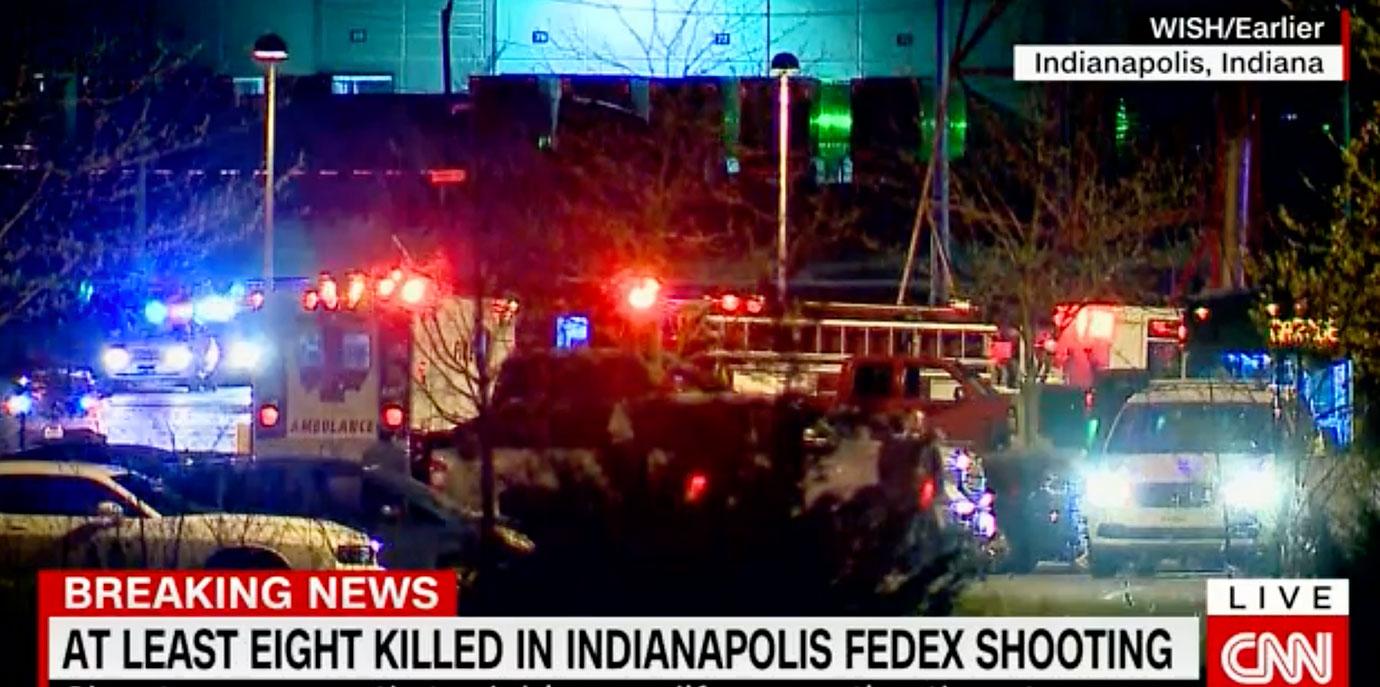 A man who works at the FedEx warehouse in question, Levi Miller, told NBC's Today show that he was eating on a bench outside with his co-workers when he heard multiple gunshots coming from inside the building. When he stood up, he said he saw a hooded man holding a rifle.
Article continues below advertisement
"He started shouting, and then he started firing at random directions," Miller said. "I thought he saw me, and so I immediately ducked for cover."
Though Miller said he could not make out what the gunman was yelling, nor could he see his face, he said he heard from co-workers that he was an employee.
Article continues below advertisement
WISH, an Indianapolis station, interviewed another warehouse employee, Jeremiah Miller, who said he heard up to 10 shots after finishing his shift.
"This made me stand up and actually look out the entrance door, and I saw a man with a submachine gun of some sort, an automatic rifle, and he was firing in the open," he said.
Article continues below advertisement
A FedEx spokesman, Jim Masilak, announced Friday that the company was cooperating with authorities.
"We are deeply shocked and saddened by the loss of our team members following the tragic shooting at our FedEx Ground facility in Indianapolis," he said. "Our most heartfelt sympathies are with all those affected by this senseless act of violence."