Mark And Patricia McCloskey, The Couple Who Made Headlines Last Year After Aiming Guns At Protestors Outside Their Home, Show Up To Kenosha Courthouse
Mark and Patricia McCloskey, the couple who made national headlines after aiming their guns at protestors passing by their St. Louis home last year, showed up outside the Kenosha courthouse where closing arguments are being made in the Kyle Rittenhouse trial.
Article continues below advertisement
According to Fox News, the McCloskey couple showed up outside the Kenosha courthouse today as the lawyers defending Kyle Rittenhouse were finishing up their closing arguments to the court and jury.
Mark, who plead guilty to misdemeanor fourth-degree assault earlier this past summer, is currently running for the United States Senate in Missouri.
Article continues below advertisement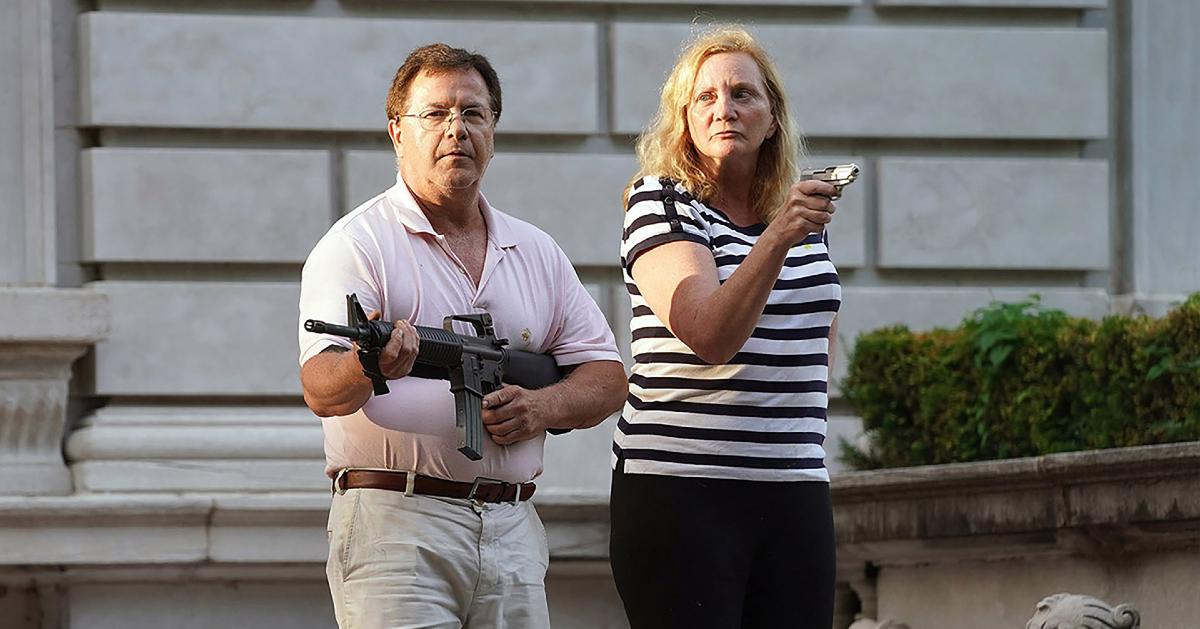 Both Mark and Patricia McCloskey are staunch supporters of gun rights as well as advocates for using guns for self-defense.
Article continues below advertisement
"I'd do it again," Mark told reporters in St. Louis after pleading guilty to assault in June. "Any time the mob approaches me, I'll do what I can to put them in imminent threat of physical injury because that's what kept them from destroying my house and my family."
It is no surprise that the McCloskey couple arrived outside the courthouse where the Rittenhouse trial is wrapping up, particularly because the big argument within the courthouse is centered around whether or not the defendant acted in self-defense when he fatally shot two individuals and injured a third during a night of unrest in Kenosha on August 25, 2020.
Article continues below advertisement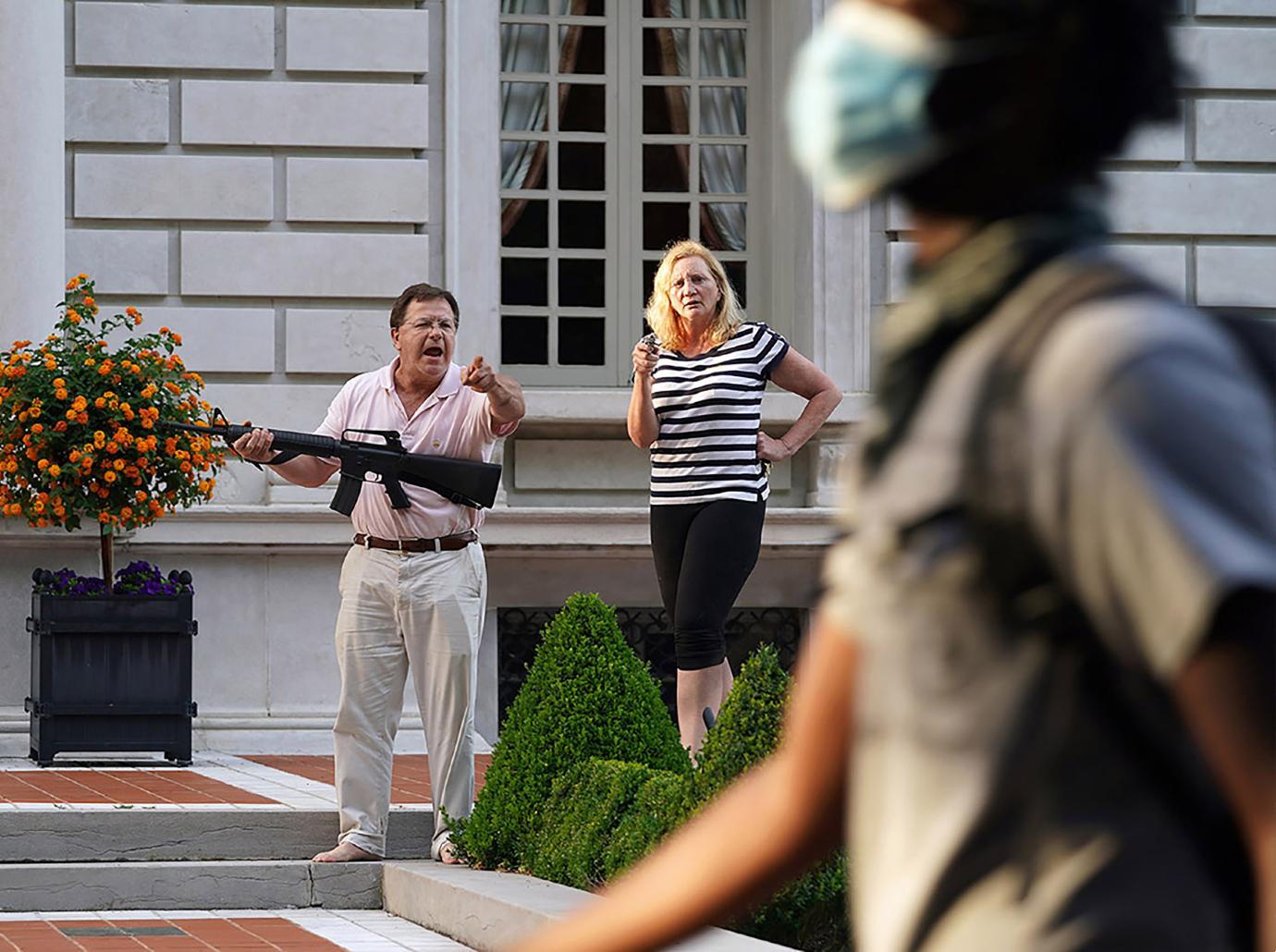 But while the St. Louis couple showed up to seemingly join the protestors protesting in that Rittenhouse should be found innocent, there are also plenty of protestors outside the courthouse protesting that Rittenhouse should be found guilty for killing two people and injuring a third with a gun he brought in from out of state.
Article continues below advertisement
This all comes only hours after RadarOnline.com reported how the whole city of Kenosha is preparing and bracing for the final verdict of this trial to be reached.
As we previously reported, this past Friday Governor Tony Evers announced that 500 members of the National Guard would be present and on standby in Kenosha as the trial comes to an end. In addition to the presence of the National Guard, citizens and business owners in Kenosha have reportedly started to board up their windows in preparation of potential unrest following the verdict.
Article continues below advertisement
Although the defense and prosecution's closing arguments were being made today, that does not mean a final verdict will definitely be reached anytime soon. According to reports, the jury's deliberation regarding the final verdict could take anywhere from hours, to days, to even weeks.