Marilyn Manson Wanted On Arrest Warrant Stemming From Alleged 2019 Assault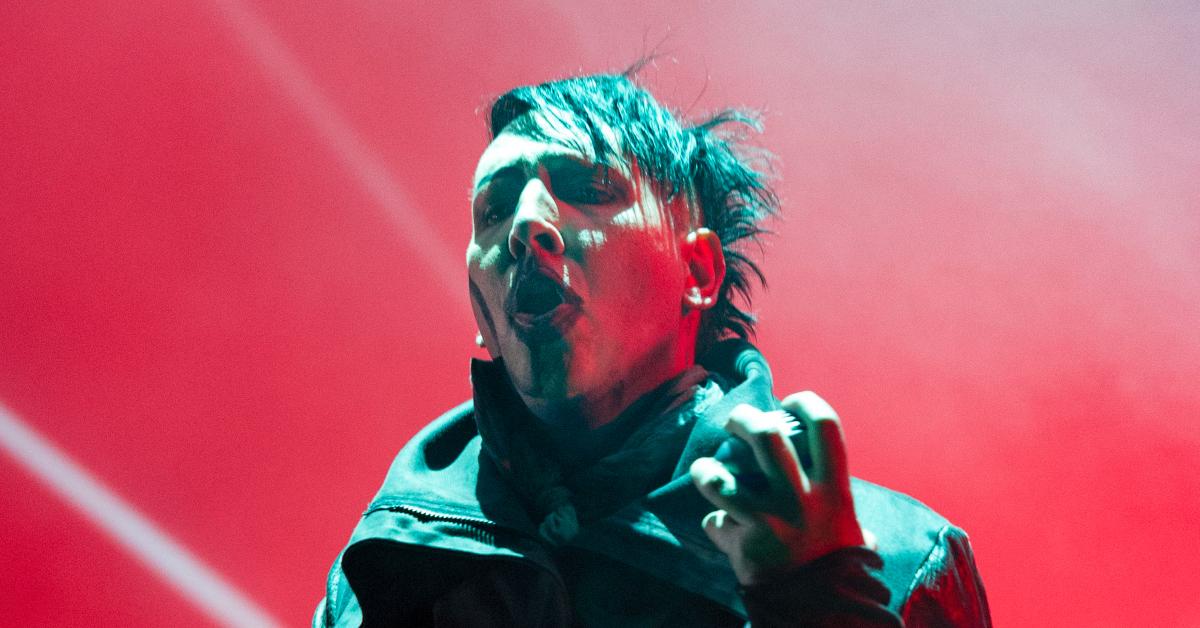 Authorities in New Hampshire have issued an arrest warrant for Brian Hugh Warner, also known as rocker Marilyn Manson, in connection with an alleged assault on a videographer.
In August 2019, Manson was playing the Bank of New Hampshire Pavilion in Gilford. According to reports, during the concert, he allegedly spit into a camera that was broadcasting the event on jumbo screens and some saliva landed on a videographer.
In a statement, the Gilford Police Department noted that "the videographer had been subcontracted by a [New Hampshire]-based company to video the concert, and had been located in the stage pit area when the alleged assaults occurred."
Article continues below advertisement
Manson, his agent and legal counsel "have been aware of the warrant for some time and no effort has been made by him to return to New Hampshire to answer the pending charges," police said.
Manson's attorney, Howard King, called the claims "ludicrous" and said the musician and his team "remain committed to cooperating with authorities."
"It is no secret to anyone who has attended a Marilyn Manson concert that he likes to be provocative on stage, especially in front of a camera," King said in a statement to People. "This misdemeanor claim was pursued after we received a demand from a venue videographer for more than $35,000 after a small amount of spit came into contact with their arm. After we asked for evidence of any alleged damages, we never received a reply."
However, an attendee at the concert claimed to the outlet that Manson went up to the videographer, "spit on her a couple of times and then leaned real close to the camera and blew a huge snot rocket on her. After he did that, she almost threw her camera right down on the ground."
Manson, 52, currently faces misdemeanor simple assault charges. If convicted, he could be sentenced to less than one year in jail and fined up to $2,000.
The alleged assault is the latest scandal to involve Manson. He has been accused of sexual, physical and sexual assault from multiple actresses, including by his ex, Evan Rachel Wood. Manson has denied the claims, calling them "horrible distortions of reality."
Gilford police were careful to point out that the New Hampshire "alleged assaults are not sexual in nature."