Road To Recovery: Mama June Reveals She Spent Almost $1 Million On Drugs In Year Before Rehab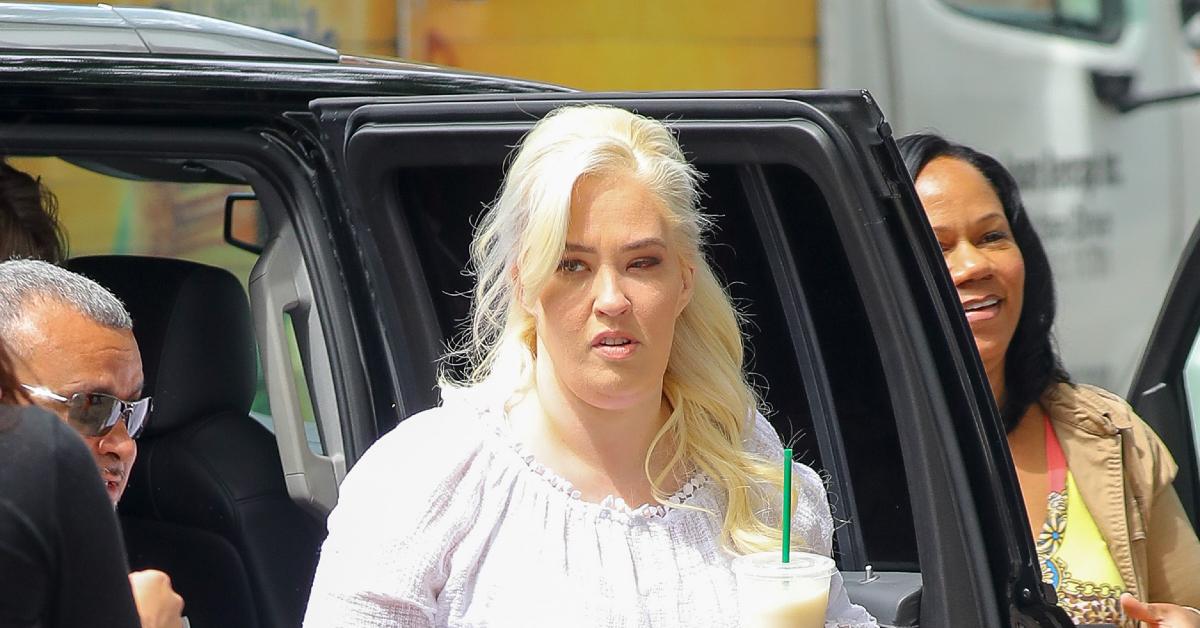 Mama June Shannon has revealed the shocking amount she and her boyfriend, Geno Doak, spent on the drug habit that landed both in rehab.
In the last year of their addiction, the 41-year-old Mama June: Road to Redemption star estimated in an interview with Access Hollywood that they dropped "probably a good $900,000."
Shannon explained that at one point their addiction was so out of hand that she sent a drug dealer $80,000 in a single cash app transaction.
The severity of the reality star's troubles was laid bare in March 2019 when she and Doak, 45, were arrested in Alabama on felony possession of a controlled substance and drug paraphernalia charges.
Article continues below advertisement
The paraphernalia reportedly included a pill bottle containing crack cocaine, a glass pipe, needles, and a marijuana bong.
The couple finally hit rock bottom while living in their car at a Georgia truck stop.
"I went into rehab with $1.75 to my name, and I came out with nothing," Shannon explained.
In scenes shown last year on Mama June: From Not to Hot, the reality mom opened up about her addiction when she went through the process of checking into a Georgia rehab facility.
"[My drug of choice] has to be cocaine crack," she told a drug counselor. "I started snorting it, lost my vision, and then I quit and then I went into using... just smoking crack."
She admitted she could easily "go through a couple ounces" and spend $3,000 a day on the drug and "not even think about it."
Shannon, who now has over a year of sobriety, said she's determined to keep clean.
"It's so much easier for me to say, 'Hey, I don't want to feel this,'" she noted, but added, "I don't want to go back to that. I don't want to have my bank accounts overdrawn."
"You miss so much," she noted. "My kids stopped talking to me … so now our thing is that we're trying to redeem our kids and it's been a process. Addiction is selfish, but my recovery is selfish also."
Shannon said she wants to help people realize "there is hope at the end of that tunnel."