Exclusive Details
Mail Woman Mauled To Death In Florida By Mob Of Ferocious Dogs, Police Say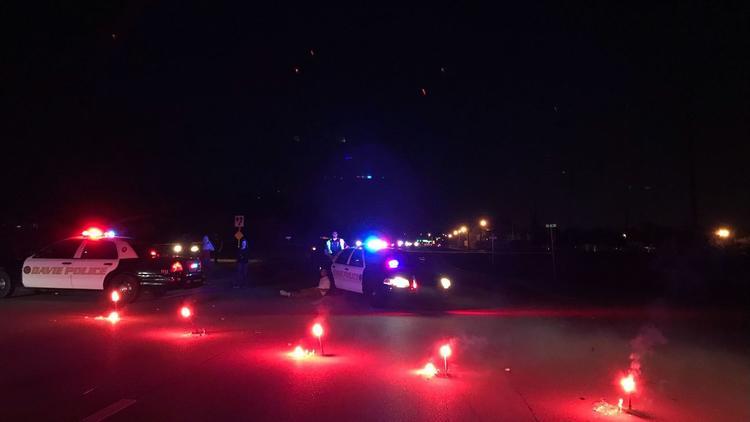 A mail woman in north Florida was mauled by five dogs after her truck broke down, RadarOnline.com has learned.
Article continues below advertisement
Pamela Rock, 61, died from injuries sustained in the attack on Aug. 21. Putnam County Sheriff's deputies found Rock on the ground when they responded to the attack in Interlachen Estates. Locals said they heard Rock's screams and they tried to pull the mob of dogs off her.
Rock, who is from Melrose, Florida, was killed when her truck broke down and the hounds escaped from their owner's home. People living in the area remembered Rock as a mail woman who would bring candy to children when delivering the mail.
Article continues below advertisement
According to authorities, the dogs escaped when they moved rocks at the bottom of a fence that had held them in. There had been four calls about aggressive animals in the area in the past three years. A neighbor said the dogs "jumped the fence all the time" and had previously killed a chihuahua.
Residents told police that an elderly man owned the dogs and had been confronted about their behavior in the past. During the attack, some residents shot bullets into the air in an attempt to scare the dogs, but they were undeterred.
Article continues below advertisement
Then neighbors went and tried to physically pull the dogs off Rock before starting first aid on the woman. They reportedly applied tourniquets before a rescue unit made it on scene and took Rock to a hospital. She was flown to a trauma center in Gainesville, Florida.
The dogs were taken into custody and will be put down. "We are in frequent communications with the state attorney's office as we explore options as far as possible criminal cases as this case continues," said Putnam County Sheriff Chief Deputy Colonel Joseph Wells at a news conference Tuesday, according to CNN.
Wells said animal control officials had visited the home at least two times in the past three years, according to the Daily Mail. "We believe there have been other calls for service regarding these dogs.