Madonna's 15-Year-Old Son David Banda Models Silk White Dress, As Proud Mom Says 'Confidence Is Everything'
Article continues below advertisement
The 62-year-old pop icon took to Instagram over the weekend to share a video of her 15-year-old son, David Banda, modeling a silk white gown around the house.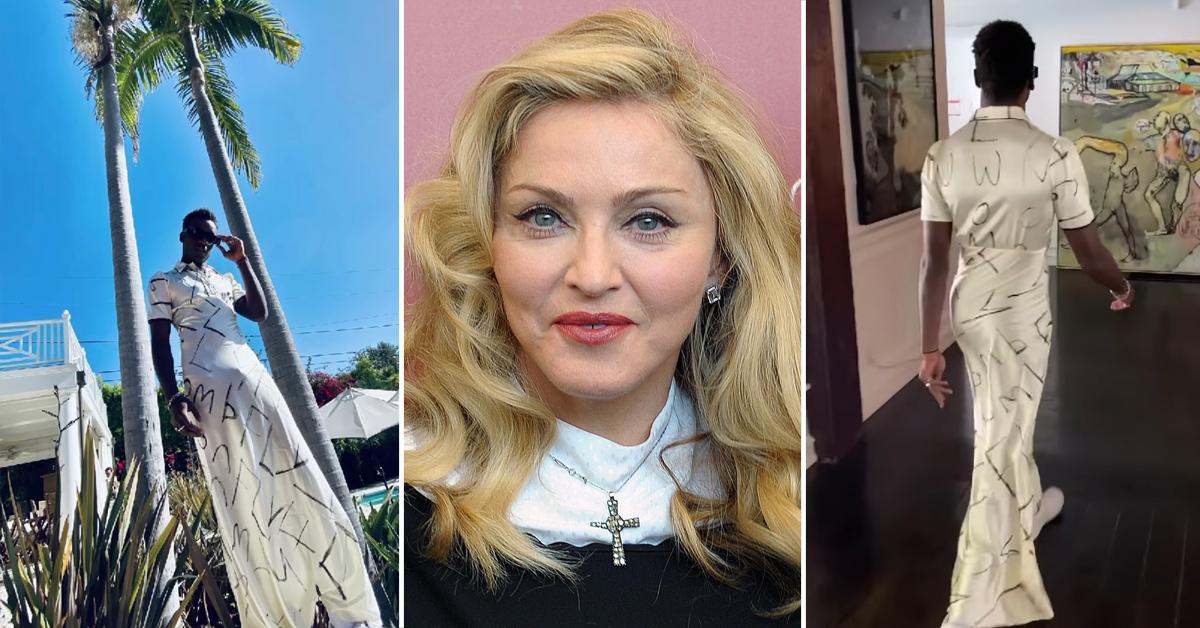 Article continues below advertisement
"Confidence is Everything.......... #davidbanda @mae_couture #snap," the seven-time Grammy Award winner captioned the clip, which showed David wearing black rectangular sunglasses and the ankle-length Mae Couture wrap dress while walking through his mother's art-adorned hallway, before making his way into an office and then turning around to strut his stuff toward the kitchen.
Snap!'s 1990 smash hit, The Power, played in the background.
Article continues below advertisement
Once there, David stopped at the sink, squatted briefly to stretch out his legs and turned to face the camera. "I low-key like wearing this," he mused. "Like, it's so freeing, you know what I mean?"
Article continues below advertisement
Spliced randomly throughout the video were still photographs of the teenager taken outside the singer's stunning mansion. In fact, Madonna's longtime friend, Debi Mazar, thinks David may have a future in modeling.
"Omg I Love him. Look out @naomi," she commented, tagging Naomi Campbell, one of the most influential supermodels of all time. The post also elicited praise from Kelly Ripa, who dropped a series of star emojis.
Article continues below advertisement
However, not everyone was as complimentary of the clip. Though outnumbered by the positive feedback, a few critics did air their grievances with the concept of a teenager having fun with clothes.
"Probably look better in pants," one dissenter replied, while another added, "I don't get it. Sorry, but this is sick. We are living in SICK times!"
"Her and Charlize Theron got a thing about emasculating black boys," someone else wrote, which was followed by, "To [sic] many celebs are adopting these male babies from African countries and next they're wearing dresses??"
Article continues below advertisement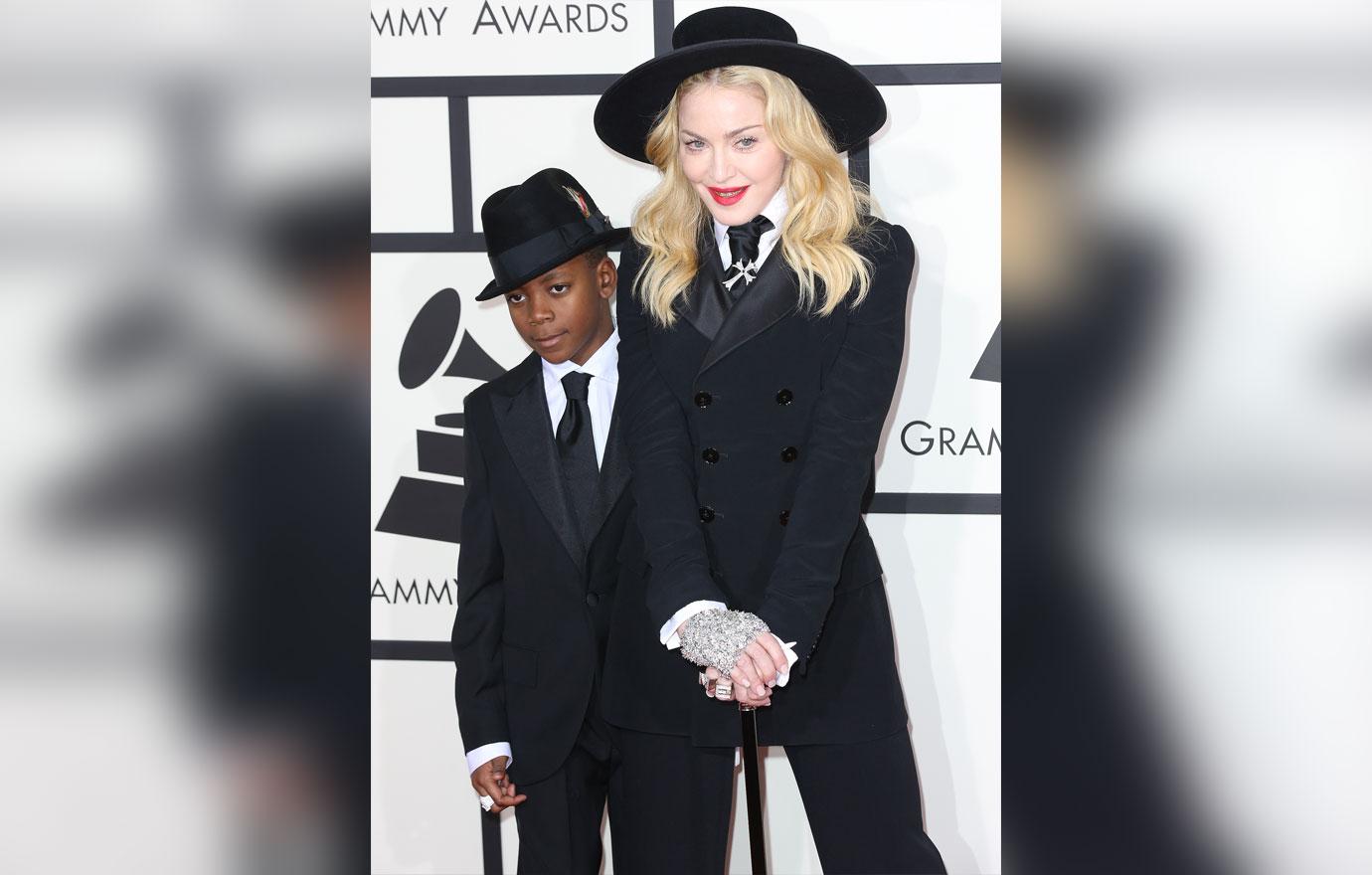 Madonna adopted David from the southeastern African country of Malawi in October 2006. She told People in 2017 that the press' initial reaction appalled her.
"Every newspaper said I kidnapped him. In my mind, I was thinking, 'Wait a minute. I'm trying to save somebody's life. Why are you all s--ting on me right now?' I did everything by the book," she recalled. "That was a real low point for me. I would cry myself to sleep."
Article continues below advertisement
However, she later noted David was more Iike her than any of her other five children.
"What he has more than anything is focus and determination," she told British Vogue in 2019. "I'm pretty sure he got it from me. He's the one I have the most in common with. I feel like he gets me; he has more of my DNA than any of my children so far. Let's see what happens – it's still early days for everyone."
Madonna is also mother to 24-year-old daughter Lourdes Leon, whose father is Carlos Leon, as well as 20-year-old son Rocco Ritchie, who she shares with ex-husband Guy Ritchie. She also adopted 15-year-old daughter Mercy James and 8-year-old twins Stella Ciccone and Estere Ciccone from Malawi.