Madonna Takes Daughter Mercy To Ex-Lover Tupac Shakur's Exhibit, Years After Losing Battle To Stop Auction Of Worn Panties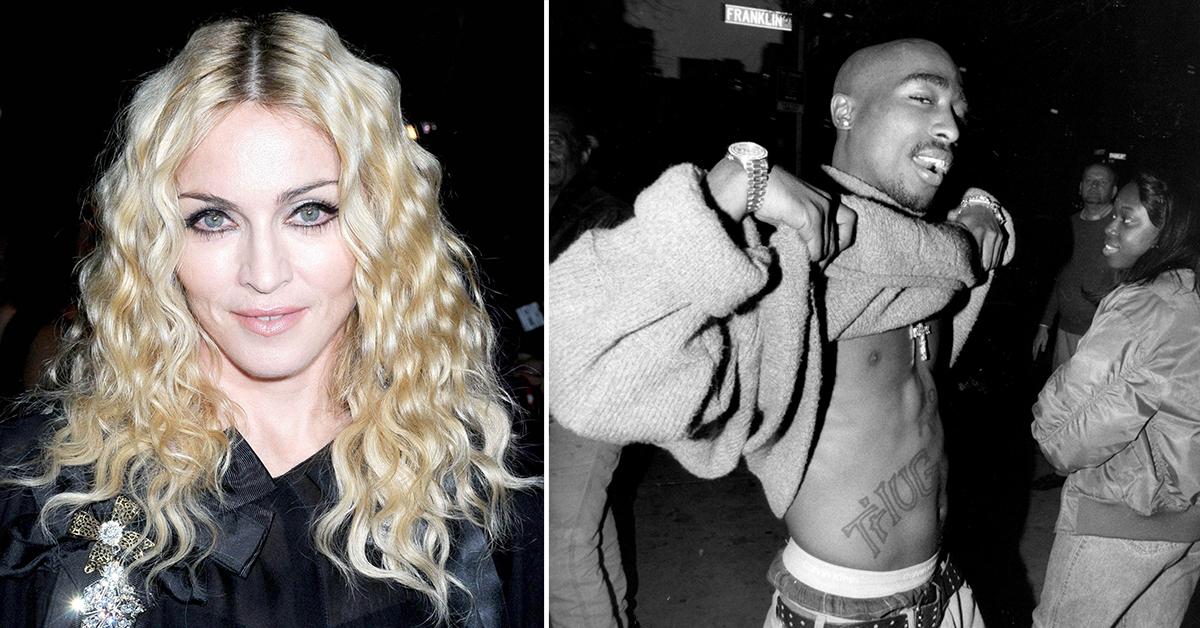 Madonna might be Hung Up on her past, and we're here for it! The 63-year-old Material Girl went to an exhibit honoring her ex-lover Tupac Shakur and brought her 16-year-old daughter Mercy James for the walk down memory lane.
Article continues below advertisement
Madonna, who dated the late rapper in the '90s, was spotted with the teen at the Wake Me When I'm Free exhibit on Sunday in Downtown Los Angeles.
The exhibit features a number of items from Tupac's personal archives, but not the used panties worn by Madonna.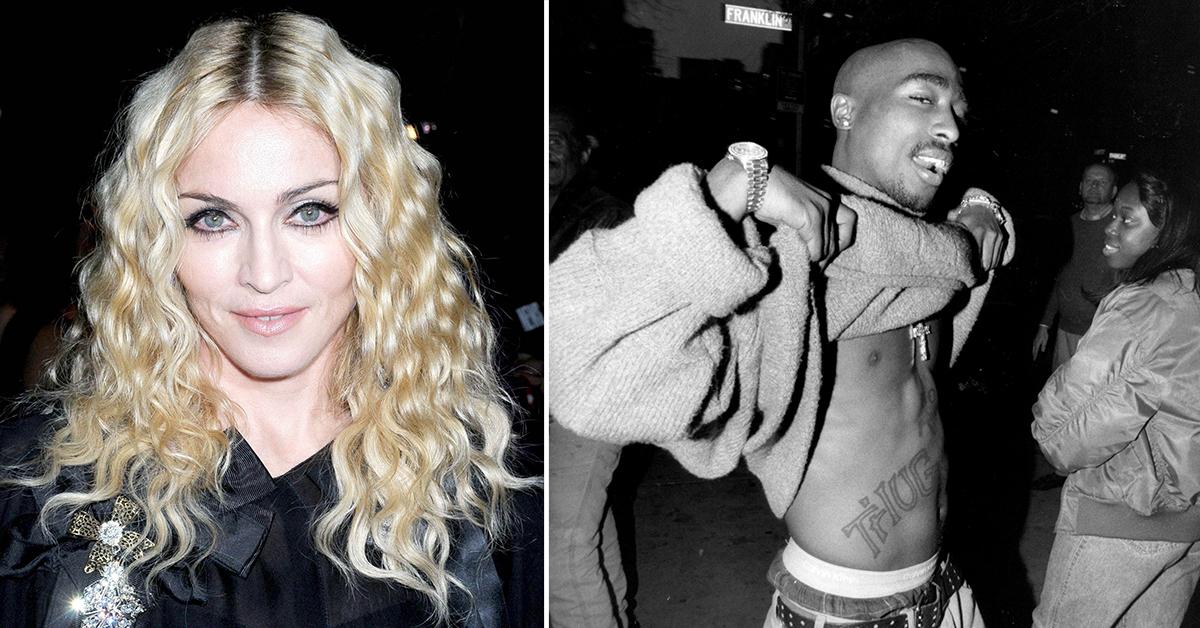 Article continues below advertisement
Wearing funky leather pants with zippers down the side, the blonde Like a Virgin singer made her presence known in an oversized puffer jacket and braids in her hair.
Mercy kept it casual, randomly wearing a Nirvana graphic tee, stonewashed jeans, and a pair of white sneakers. Mom and daughter even sported lanyards around their necks, proving they were paying customers.
Madonna made sure to document the special outing, taking to her social media to share photos from their trip. In one photo, the Grammy winner and her daughter are seen folding their arms and posting in front of several '90s-inspired television sets.
Showing actors like Jackie Chan on the screens, the experience was definitely a blast from the past.
Article continues below advertisement
Revealing she was "Introducing Tupac and his love of books and words and poetry to Mercy James on her birthday," Madonna flashed a faint smile while hashtagging the exhibit at L.A. Live.
In another shot, the singer and her spawn were photographed crouching an oversized letter handwritten by Tupac foreseeing his death.
Parts of the letter include: "I will die before my time because I feel the shadow's death."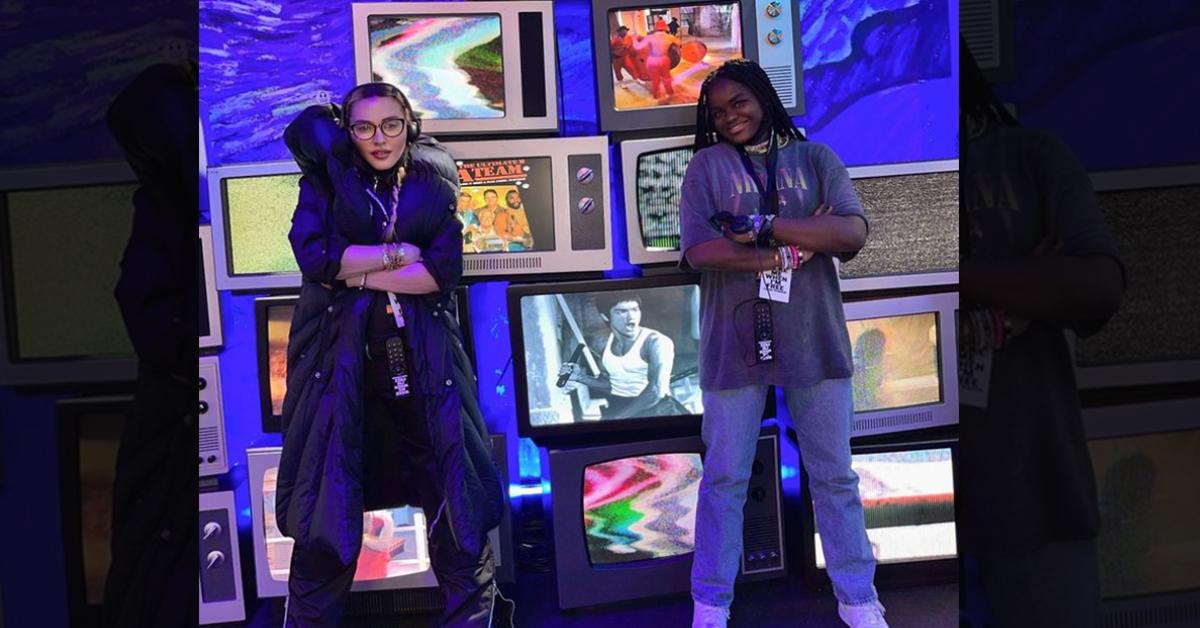 Article continues below advertisement
In a third photo, Madonna is seen standing alone next to a black and white picture of Tupac shirtless in bed — a sight she's seen before. Holding a cigar in one hand, the rapper blew a cloud of smoke into the camera.
Despite Madge's homage to her ex, the singer has gone down the legal route in an attempt to collect personal items from Tupac.
Back in 2018, she tried to stop the sale of her warn panties, her hairbrush, and a letter written to her by Tupac, at auction. The items were given to the auction house by Madonna's former friend, Darlene Lutz.
Tupac was famously gunned down in Las Vegas in 1996. Police have still not tracked down his murderer.