Woman Who Accused Louis C.K. Of Sexual Misconduct Laments His Grammy Win: Report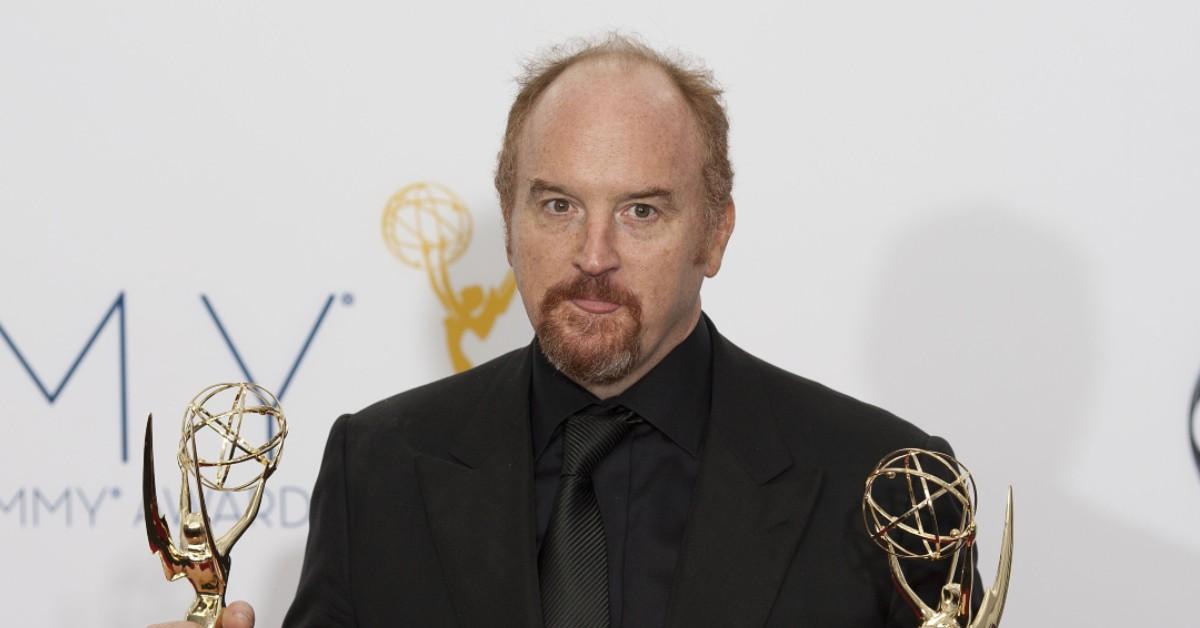 One of the women who accused Louis C.K. of sexual misconduct slammed the Grammys after the comedian was granted an award last week.
Article continues below advertisement
"Nobody cares. That's the message this sends," Julia Wolov, one of five women who accused C.K. five years ago, told Variety. "It really does. That's the truth."
C.K. is accused of exposing himself and masturbating in front of the women, which he admitted to doing and apologized for.
Article continues below advertisement
"There has been zero change in the way comedy is run. There are no rules," Julia Wolov told The New York Times in 2017.
Wolov has said C.K. masturbated in front of her at a 2002 comedy festival.
Article continues below advertisement
In 2017, C.K.'s agent, publicist and manager cut ties with him, as did Netflix, HBO and FX, with which he had lucrative deals and produced four shows, according to Variety.
"These stories are true," C.K. said in his statement in 2017. "... When you have power over another person, asking them to look at your dick isn't a question. It's a predicament for them. The power I had over these women is that they admired me. And I wielded that power irresponsibly."
Article continues below advertisement
After losing public favor, C.K. re-emerged in 2018 with new standup material he performed at comedy clubs, Variety reports. C.K. went on to win a Grammy last week for best comedy album, in which he poked fun at his sexual misconduct.
That was C.K.'s third Grammy in that category in four nominations, according to Variety.
Article continues below advertisement
Variety reports that Wolov, a longtime comedy writer and performer as part of the Chicago duo, Dana and Julia, hasn't spoken out often on C.K.
"You sort of take that on, knowing that you might be able to help somebody else. That's part of what makes you come forward, but it's not fun. We took one for the team," Wolov told Variety. "Even talking to you right now, I know this will not work in my favor, but so many people are asking and it's hard when he's in the constant news cycle."
Article continues below advertisement
Wolov told Variety that she think she's since been seen as a "troublemaker," which has hurt her own career.
"Of course, his fans will say it's because we're not funny or we're gold diggers — that's my favorite, like, we got so rich from this," Wolov she said with sarcasm. "People will say we want attention. Trust me, this is not the attention that I ever hoped for."
Article continues below advertisement
Wolov told Variety she doesn't know the answer to solving the ultimate problem with C.K.'s status, but she questioned why he, of all people, won the award.
"I've thought about what should be done and what is the meaning for all of this, but I don't have an answer because I really don't know. The way the industry works can be so mysterious," she told Variety. "But whoever the decision makers are, is it that necessary that you have to work with this person who has been showing his d*** to everyone in town? Do you have to work with him that badly? There are so many funny people. Why him? Why not them? Why not anyone but him?"
Article continues below advertisement
Wolov told Variety that she wants to just move on. However, she still believes it's not right that he's still succeeding despite his actions.
"I know that he faced financial repercussions by losing his TV deals, but big deal. For him, I feel like he thinks that's his God-given right to have these things, where most normal people would see it as a privilege to have that type of platform," Wolov said. "I don't believe in cancel culture, but obviously, Louis is not canceled. He seems fine to me. He's touring. He's selling out. He's winning Grammys."
Article continues below advertisement
Variety notes that an inquiry to an attorney listed as a representative for C.K. was not answered.