Lisa Vanderpump Pulled In $250,000 On Cameo During Pandemic Lockdown, Donated Proceeds To Vanderpump Dogs
The physical devastation, emotional toll and financial ruin caused by the first several months of the coronavirus pandemic spared no one.
And when push came to shove – and it did – people all over the world were forced to find creative ways to make ends meet.
Just because she has money and fame, Lisa Vanderpump was no different.
Article continues below advertisement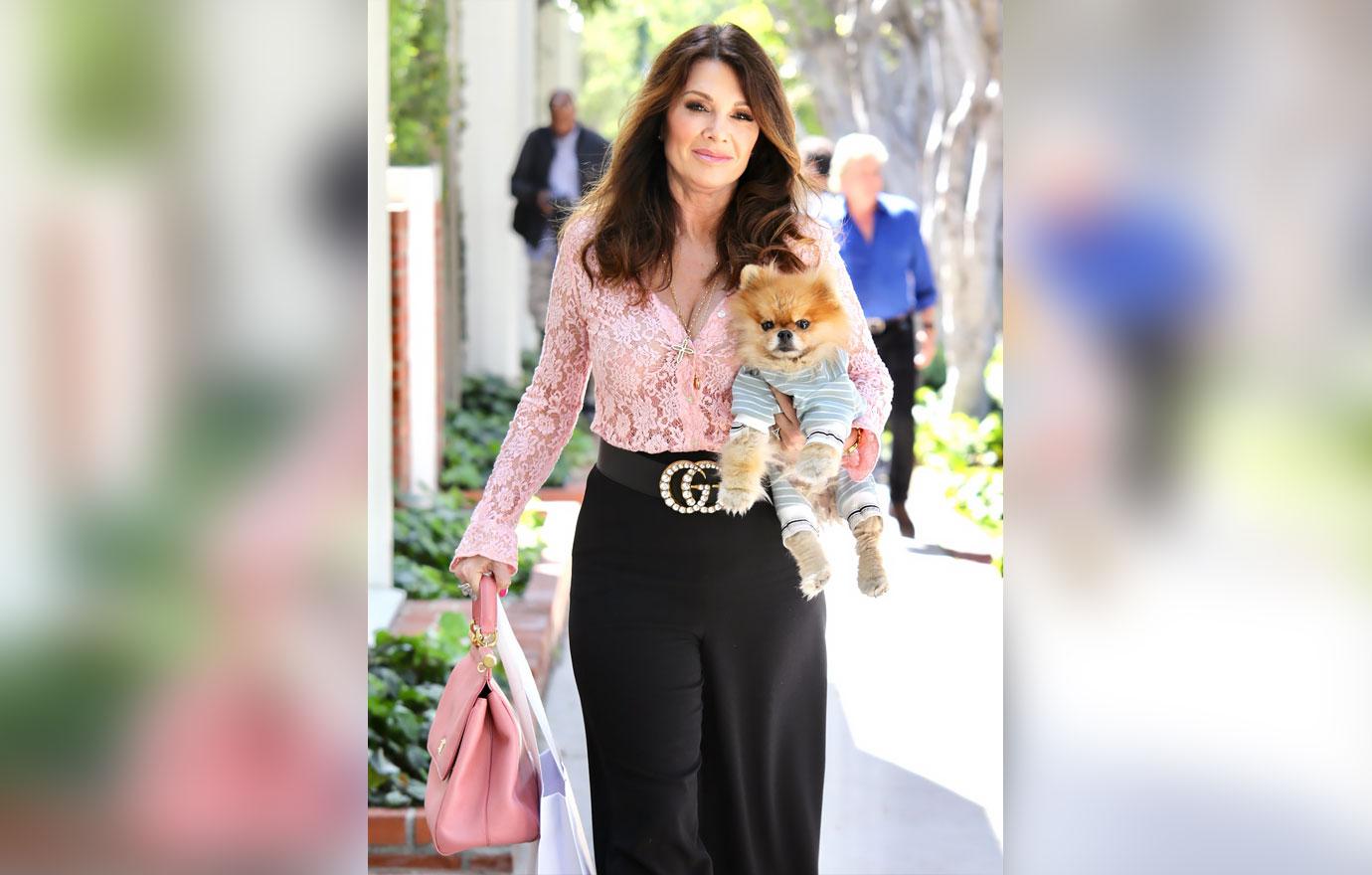 When government-imposed shutdowns swept across the country (California's seemed to last ages), the 60-year-old restauranteur and reality television star knew she needed to find a way to keep her dog rescue center – Vanderpump Dogs – up and running.
So she got on Cameo – the website that allows users to purchase personalized videos (think birthday shoutouts, congratulatory messages, etc.) – and got to work.
"It was difficult to keep the foundation going through the pandemic, but even when we asked for dollar donations, that really helped because some of these dogs are very troubled dogs and can be very expensive," Lisa told RadarOnline.com. "So when we put things out on social media, it really does tug at people's heartstrings."
Article continues below advertisement
Vanderpump went on to tell us that she managed to pull in a whopping $250,000 just from filming personalized videos, adding that every dime of it went to the pups.
"Personally, I managed to raise a quarter of a million dollars on Cameo," she said. "I did Cameo any time I was sitting down, so thank you to all the people that ordered messages because 100 percent of the money went straight to the dogs. I kept very busy doing that!"
"They are your best friends, they really are," said the multiple-dog owner. "They're great companions, and hopefully the people that adopted dogs during the pandemic – the dogs were saving them as much as they saved the dogs. And hopefully they appreciate them and treat them with the love and respect that they deserve."
Article continues below advertisement
Though she said her newest reality TV venture – Vanderpump Dogs – was "very well-received" after its debut on streaming platform Peacock, Lisa said she's not sure what its future holds.
"I don't know if we're doing anymore yet," she explained. "I've been so busy doing Vanderpump Rules. I mean, I haven't stopped filming since November! I've done four shows: I did Pooch Perfect, I did Overserved [with Lisa Vanderpump], I did Vanderpump Dogs and then Vanderpump Rules. So it's been a lot. Plus, I'm writing a book, which I still haven't finished. And I'm doing a new restaurant."
Indeed. Lisa's in the process of opening up a second Nevada establishment inside the Paris Las Vegas Hotel & Casino called Vanderpump à Paris, "and it's gonna be a very beautiful couture restaurant designed by Nick Alain and myself," she gushed. She opened Vanderpump Cocktail Garden inside Caesars Palace in 2019.
Given her love of design and commitment to creating warm and inviting spaces both personally and professionally, Vanderpump has also teamed up with Febreze to promote her new favorite product: the Unstopables TOUCH Fabric Spray.
"I like Febreze TOUCH because I have a lot of dogs, and I do a lot of cooking," she told us. "It's really great to have that product on some of the rugs and in the kitchen because those items do absorb the smells of all that. I like my house to be very pristine and have that very fresh smell."
Article continues below advertisement
But even with her existing restaurants, forthcoming restaurants, multiple shows, husband Ken Todd as well as a zoo's worth of pets at home, and her first grandchild on the way, Lisa told us she has no intention of slowing down.
"There's too much to be done," she said. "I'm too excited by the projects I'm doing. If the project doesn't excite me, I'm not getting involved with it. I've got a lot to to do."
"But the baby will be a great addition after losing my mother and my brother and Giggy in the last three years," she added.
Article continues below advertisement
Lisa told us the "Grandma" equivalent that's been "bestowed upon" her is "Nanny Pinky." But as we all know, babbling babies tend to come up with their own special names for people, places, animals, things...pretty much everything.
Is Grandmapump off the table? What about Vanderma?
We'll leave it up to Pandora Vanderpump and Jason Sabo's little one to decide.