Hollywood Playboy Leonardo DiCaprio Still Going Strong With Al Pacino's Stepdaughter, Actor Spotted With Girlfriend Camila Morrone On Romantic Hawaiian Getaway
Leonardo DiCaprio is known for playing the field in Hollywood, but he's in a solid relationship and still going strong with his girlfriend of four years, Camila Morrone.
Article continues below advertisement
The 46-year-old Academy Award-winning playboy jetted out of the hustle and bustle of Tinsletown and headed to Hawaii with Al Pacino's stepdaughter, who's just 24 years old.
Maybe it's the air in Hawaii — or the 22-year age gap — but DiCaprio looked happy and relaxed while sipping on a coconut drink ahead of the weekend.
Article continues below advertisement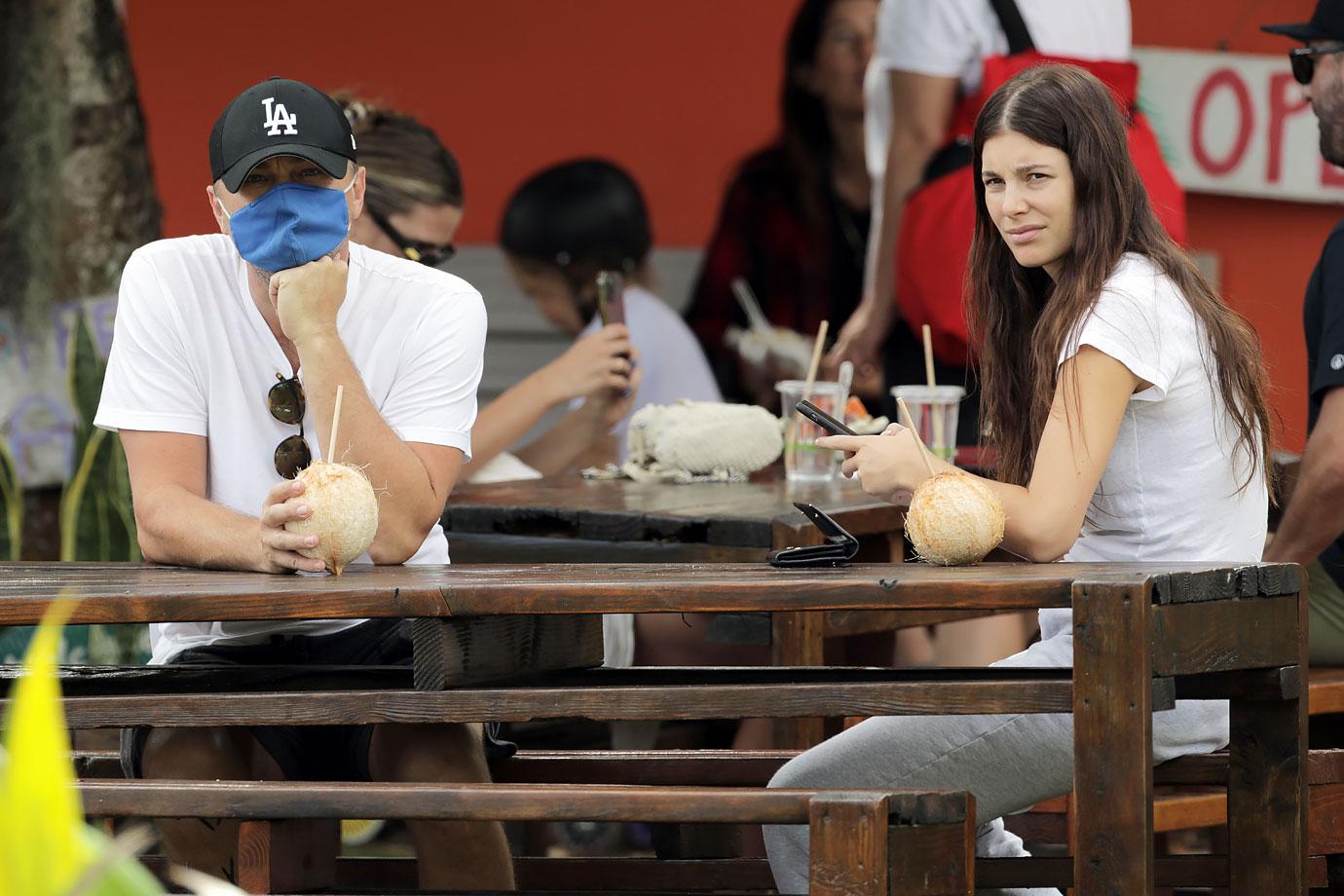 The Wolf Of Wall Street actor traded in his red carpet tuxedo for a laid-back look. Wearing a pair of shorts, a solid white t-shirt, a Los Angeles Dodgers baseball cap, and Adidas sliders, DiCaprio kept his mask on in an attempt to enjoy his drink while going incognito.
Article continues below advertisement
It didn't work because the shutterbugs were all over him.
Camila seemed to be in sync with her longtime lover. Wearing a white tee, gray sweatpants, and flip-flops, the model radiated natural beauty wearing zero makeup and leaving her hair down and undone.
Article continues below advertisement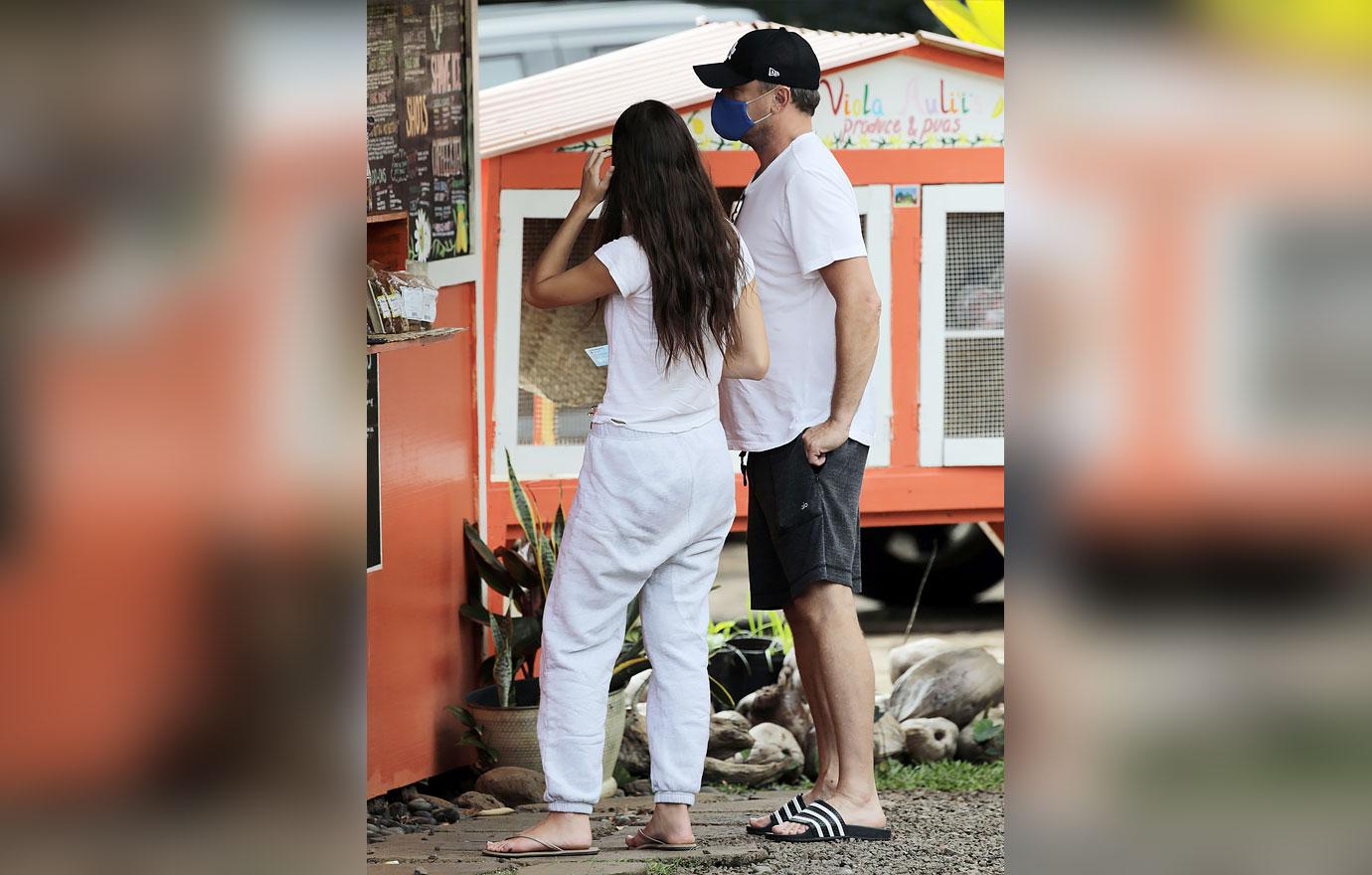 The high-profile couple proved they weren't fussy. DiCaprio and Camila were photographed waiting in line for their drinks before coming up to the orange hut and ordering their afternoon liquid.
MORE ON:
Leonardo Dicaprio
Article continues below advertisement
In a twist of events, Camila appeared to be the one that paid. Pacino's stepdaughter was seen pulling out her wallet, showing that despite her boyfriend being one of the highest-paid actors in Hollywood, he doesn't mind being treated here and there.
Following their relaxing sips of perhaps coconut water, DiCaprio got up from the table for a solo smoke break.
Article continues below advertisement
The Great Gatsby star was photographed puffing on a cigarette while keeping his head down with his eyes locked on his iPhone.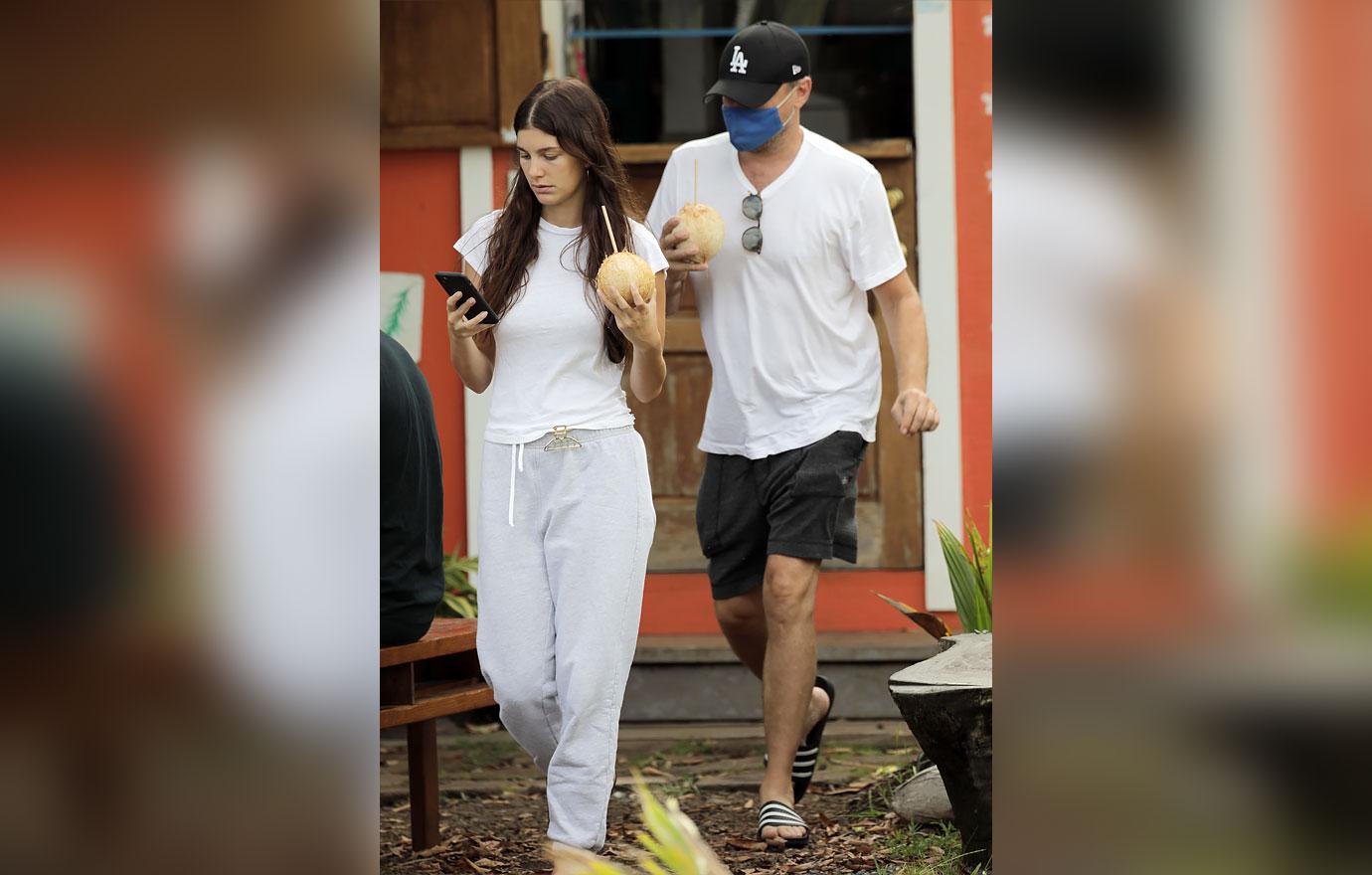 Article continues below advertisement
DiCaprio and Camila attended Ellen DeGeneres' 40th birthday in February 2018, marking their first event together. This seemed to solidify the already existing rumors that the two had been an item for months following his breakup with Sports Illustrated model Nina Agdal.
They quickly began packing on the PDA in the months that followed, no longer hiding their relationship. While DiCaprio and Camila tend to keep a low profile when it comes to their personal life, it's good to know they are still going strong.
Article continues below advertisement
Fun fact: Camila calls Pacino her stepdad, despite her mom never walking down the aisle with the actor; in fact, DiCaprio and Camila are rumored to be "old family friends" because of his relationship with the Scarface star.