Leaked Audio Catches House GOP Leader Kevin McCarthy In WHOPPER LIE Over Claims He Plotted To Force Ex-Pres Donald Trump To Resign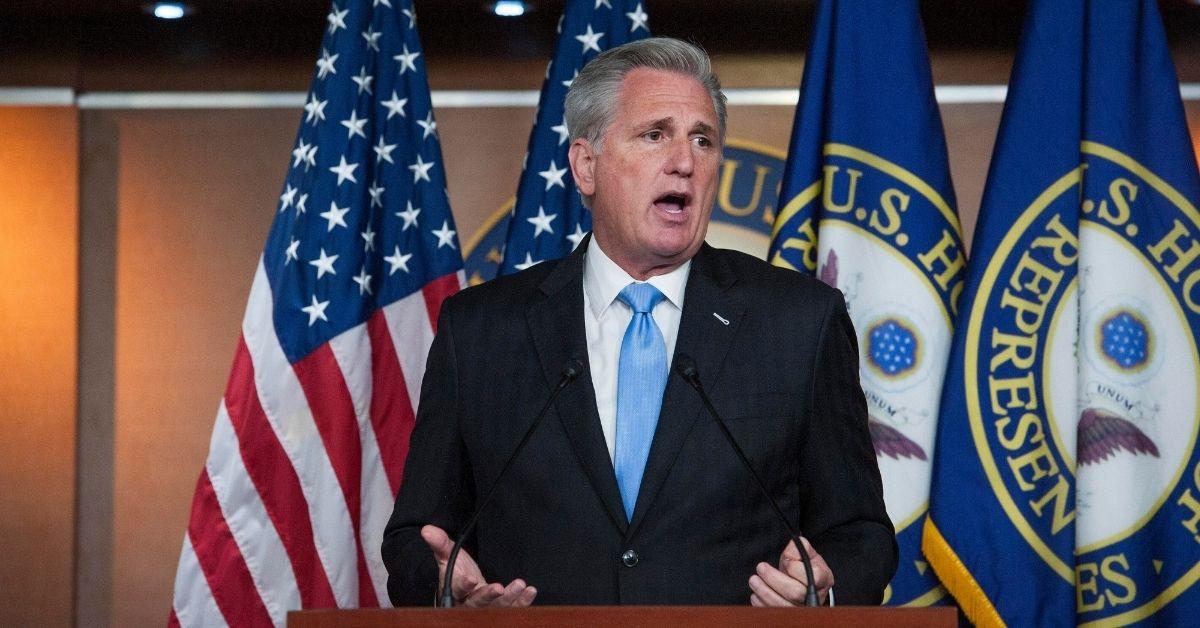 Kevin McCarthy may have been caught red-handed after a newly leaked piece of audio captured the GOP leader considering whether or not to ask then-President Donald Trump to resign from office, RadarOnline.com has learned.
In a shocking development that contradicts the 57-year-old House Minority Leader's previous claim that he never plotted to ask Trump to resign, the newly leaked conversation – which McCarthy had with Republican Representative Liz Cheney – suggests otherwise.
Article continues below advertisement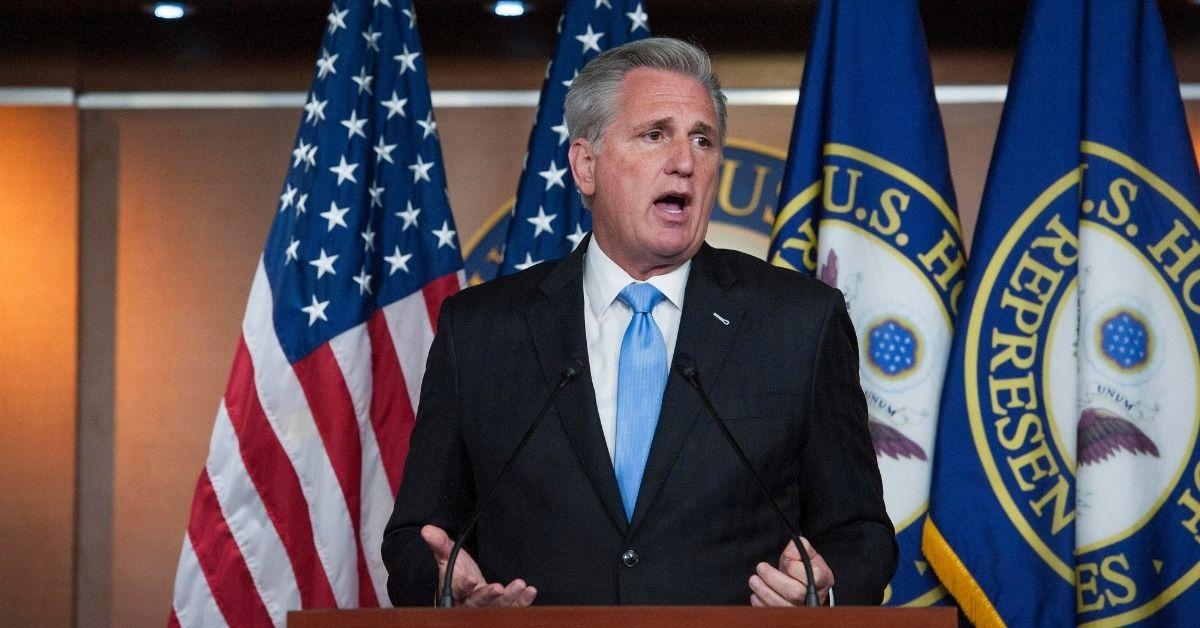 That is the bombshell revelation from the leaked phone call obtained by MSNBC and played during a segment of The Rachel Maddow Show Thursday night, and although McCarthy does not say whether or not he did ultimately ask Trump to resign, it does clearly capture the GOP leader highly considering asking the then-president to do so.
"Is there any chance? Are you hearing that he might resign? Is there any reason to think that might happen?" Cheney asks McCarthy during the call that took place on January 10, 2021.
"I've had a few discussions," McCarthy quickly answers. "My gut tells me no. I'm seriously thinking of having that conversation with him tonight. I haven't talked to him in a couple days."
"From what I know of him, I mean you guys all know him too, do you think he'd ever back away?" the House Minority Leader continues. "But what I think I'm going to do is, I'm going to call him."
Article continues below advertisement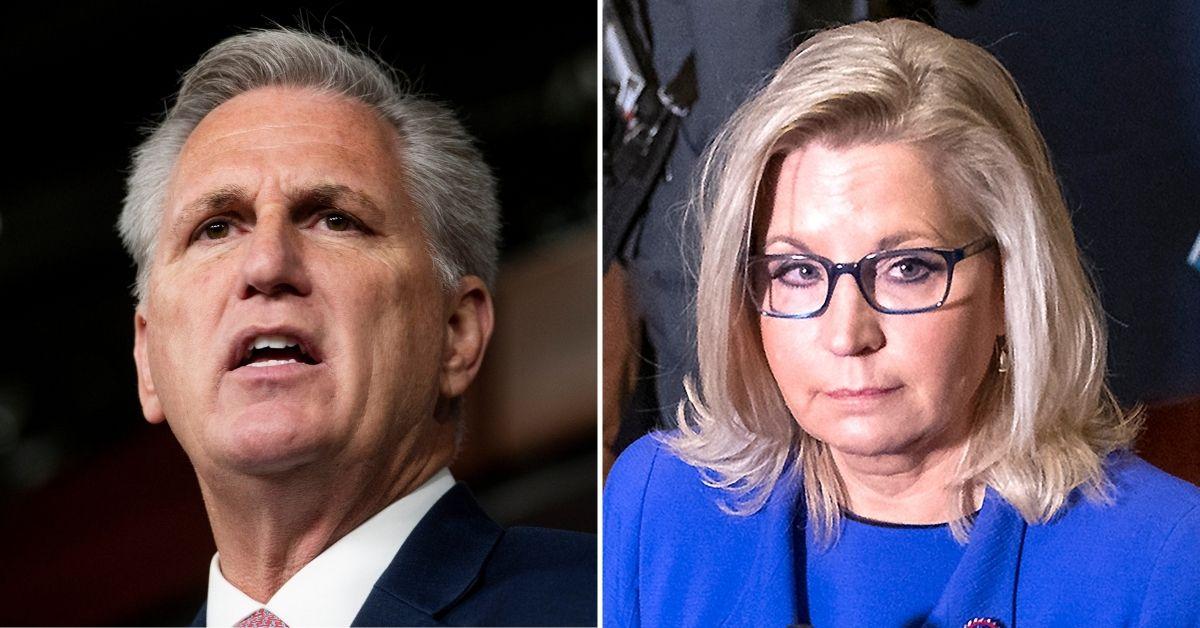 At the time of the call, McCarthy and Cheney were discussing Trump's upcoming second impeachment that was set to take place on January 13 – three days after their recently leaked call.
McCarthy was confident Trump would be impeached by the House of Representatives for his role in inciting a resurrection on January 6, and McCarthy was worried that the impeachment charges would also pass the Senate – although Trump was ultimately acquitted of all charges by the Senate on February 13.
"This is what I think," McCarthy continues in the final portion of the newly leaked phone call," we know it'll pass the House. I think there's a chance it'll pass the Senate, even when he's gone. And I think there's a lot of different ramifications for that."
"The only discussion I would have with him is that I think it will pass, and it would be my recommendation that [Trump] should resign."
Article continues below advertisement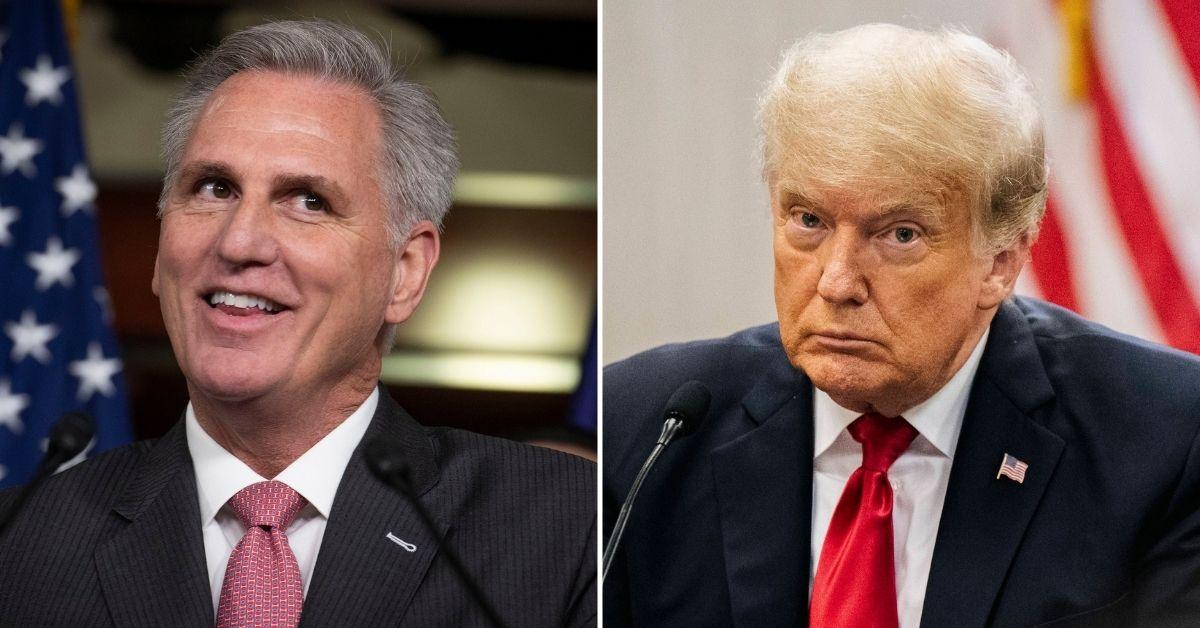 But what makes the phone call with Cheney even more shocking isn't the fact that McCarthy actively considered asking Trump to resign from office, it is the fact that McCarthy categorically denied claims that the consideration ever took place when it was reported by New York Times reporters Alex Burns and Jonathan Martin in their new book This Will Not Pass.
After the two reporters disclosed the shocking detail in their new book, McCarthy took to social media to deny the claims and slam the pair's report as "false and wrong."
"The New York Times' reporting on me is totally false and wrong," McCarthy wrote on Twitter Thursday morning. "It comes as no surprise that the corporate media is obsessed with doing everything it can to further a liberal agenda."
"This promotional book tour is no different," he continued. "If the reporters were interested in truth why would they ask for a comment after the book was printed?"
Just hours later, when The Rachel Maddow Show aired Thursday night, Burns and Martin's claims that McCarthy considered asking Trump to resign were proven true because the House Minority Leader was clearly caught on tape doing so.