Exclusive Details
'I Miss Him Every Day': First Of Five Sets OF Human Remains Recently Found In Lake Mead Identified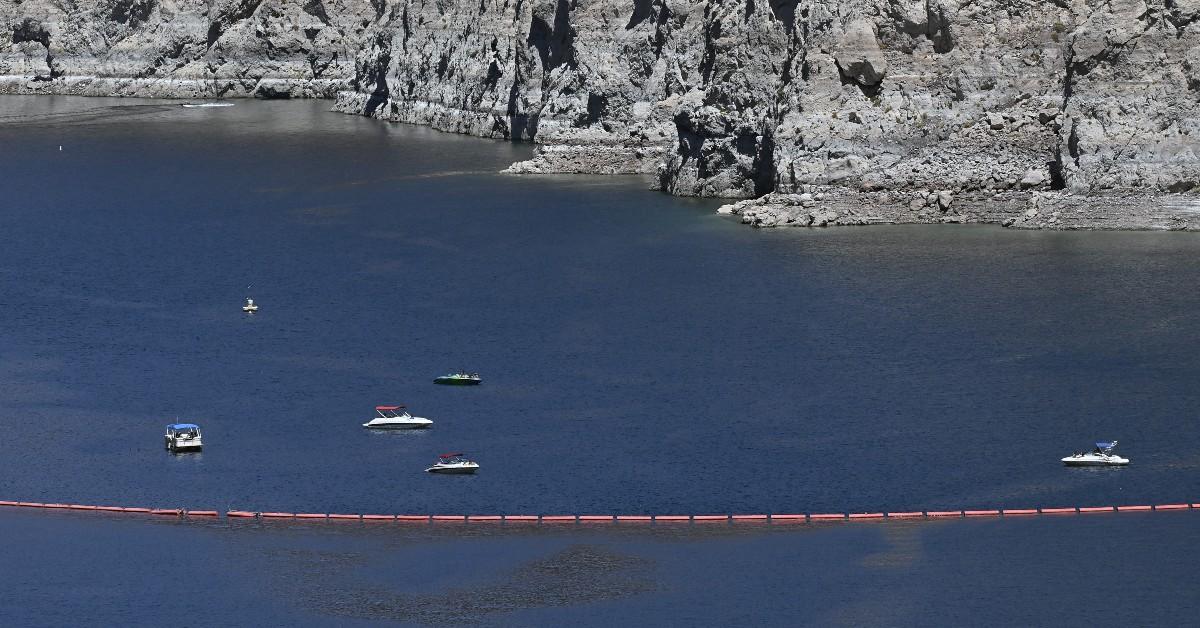 One set of remains found after water levels dropped at Lake Mead has been identified, Radar has learned. Now, some family members of victims are speaking out.
Article continues below advertisement
The two young children of Thomas Erndt had for many years assumed that their father drowned during a late-night swim in Lake Mead near Las Vegas gone wrong Aug. 2, 2002.
But there's still a lot of closure that comes with the belated confirmation of those beliefs. Remains found May 7 in Lake Mead have been identified three months later as being those of Erndt, 42 at the time.
Article continues below advertisement
"He was the most awesome father I can ever ask for," said son Tom Erndt, who now lives in San Francisco and was 10 at the time of 2022 drowning, according to 3News. "I miss him every day."
"He was a big joker and stuff too," he continued. "At first [on that night] it was like, 'Oh, I'm drowning ha ha ha,' kind of thing, right? And it turned into screaming and yelling, and 'I need help!'"
A number of things complicated the Friday night 2022 incident. The children and other family members could not get the boat started; there was no early-days cell reception where they were, preventing them from calling 911 promptly; and the waves on Lake Mead at the time were picking up.
Article continues below advertisement
The son, who proposed to his fiance at Hoover Dam and took engagement photos on Lake Mead, released balloons along the shore in honor of his dad. He initially struggled with the whole idea of possibly identifying the remains, but is now moving on in his grief.
"I couldn't get myself to do [the DNA sample] it because I didn't know if I was ready for the answer," said Erndt. "So I finally got up the courage and my fiancé helped me push through it. And I sent out the sample."
Several sets of remains were found in recent months after water levels dropped, exposing the bodies.