Exclusive
'Lady Ghislaine' & Mr. Trump: Murder, Millions & Maxwell's Secret Friendship With The Former President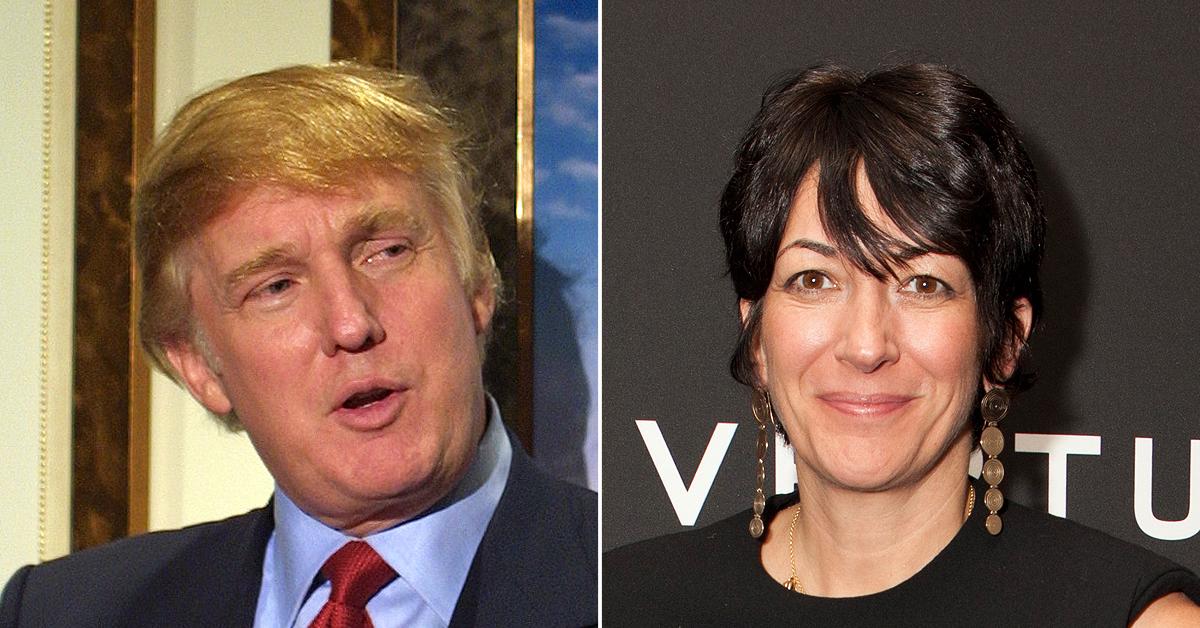 In this exclusive extract from Chapter 4 of Epstein: Dead Men Tell No Tales, the best-selling book released last November, Dylan Howard and co-authors Melissa Cronin and James Robertson sought an answer to the question the whole world had been asking: How — and why — did the man that President Donald Trump once called a "terrific guy" become one of the world's most evil criminals? And why was he able to evade true justice for so long? In the abstract, we detail the first time President Donald Trump met Ghislaine Maxwell — she was arrested last week on a six-count indictment of aiding and abetting Epstein — and it was long before parting together at Trump's Mar-a-Lago Club in Palm Beach, Fla.
Article continues below advertisement
Jeffrey Epstein continued his messy rise through the ranks of New York society. Across the ocean, British publishing magnate and aristocrat Robert Maxwell was coming to the end of the line.
The two men — separated by several time zones and a few decades in age — could have been friends in another life.
Both had risen from humble circumstances to the heights of the elite. While Epstein's parents lived among Holocaust survivors, Maxwell and his family had fled the Nazis, moving to England from Czechoslovakia before World War II began. Maxwell then served with the exiled Czechoslovak Army, fought on the beach at Normandy, and parlayed his fame as a war hero into a publishing empire. Later an elected Member of Parliament, Maxwell traveled over land by helicopter, and by water in his 180-foot yacht Lady Ghislaine — named for his beloved youngest daughter.
Article continues below advertisement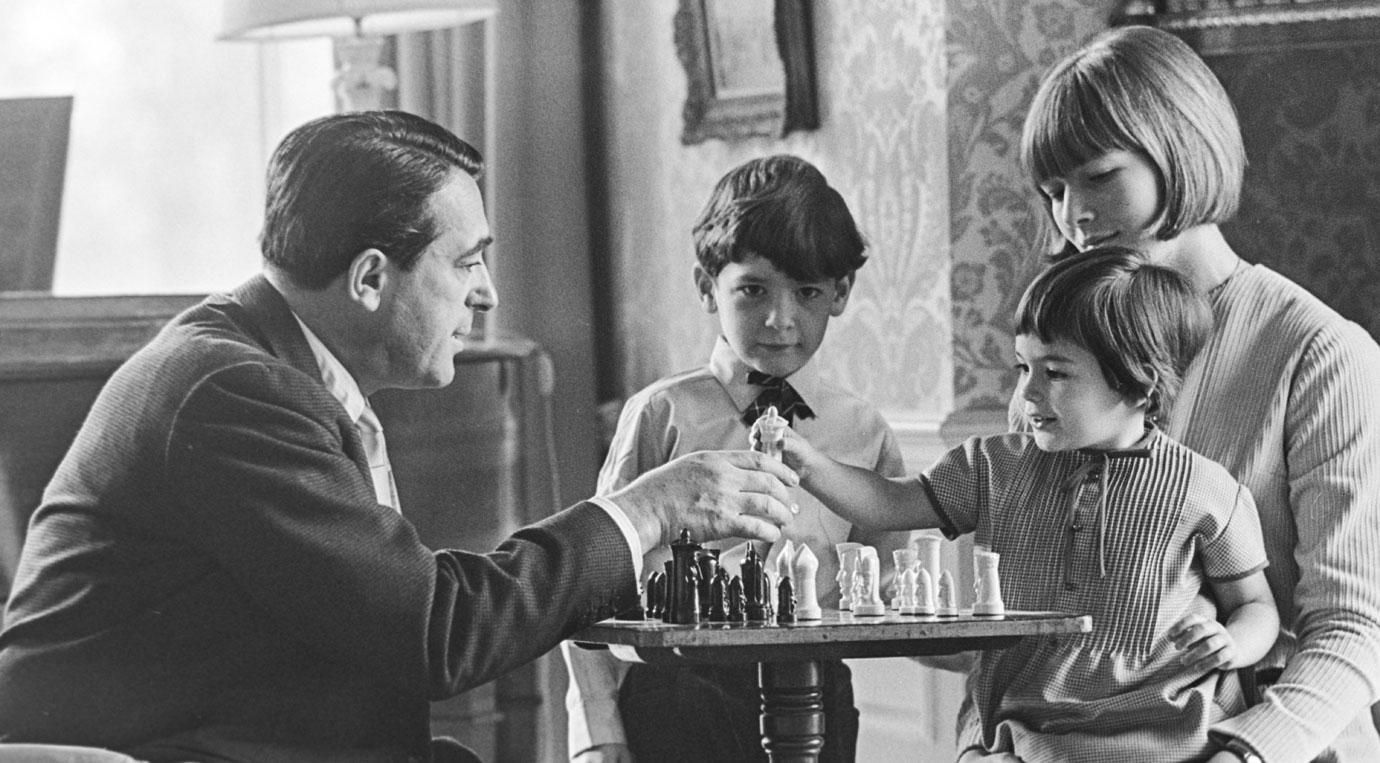 That yacht would ultimately take him to his watery grave.
At 4:45 a.m. on November 5, 1991, just off the coast of the Canary Islands, Maxwell calmly radioed the members of the Lady Ghislaine crew to lower the heat in his cabin. It was his final order. Just a few hours later, fishermen found the tycoon's naked body floating in the North Atlantic.
Article continues below advertisement
At the time of his death, no one knew that Maxwell's businesses were on the precipitous edge of collapse. Within weeks of his demise, a $560-million-dollar hole was discovered in the pension funds of his companies. An embezzler of almost unimaginable scale, he had illegally raided the funds to prop up his empire. As The Guardian noted, when the full extent of his crimes was uncovered, fawning headlines such as "The Man Who Saved The Mirror" were swiftly replaced by epithets like "Maxwell: The Robber."
When it comes to the official verdict on how Maxwell died, opinions remain mixed. One conclusion: a heart attack. Another: drowning. Worse still: an assassination.
"He was a man who could not face the ignominy of jail, of being shown to be a liar and a thief — and he very much knew that was coming," Roy Greenslade, a former editor of one of Maxwell's newspapers, the Daily Mirror, told The Guardian. "So I am a suicide theorist. I believe Maxwell threw himself off."
But Ken Lennox, then the Mirror's senior photographer, who saw the publisher's naked corpse shortly after it was pulled from the sea, is convinced: It was an accident.
Article continues below advertisement
"He used to get up at night and pee over the stern of the ship. Everybody knew this. And he weighed about 22 stone [309 pounds] at this time. The railings were wire. So I think he lost his balance, because he was very top-heavy," Lennox said. "He was Teflon man. I don't think he committed suicide."
According to author Martin Dillon, his favorite daughter Ghislaine, then thirty, wasn't buying it either.
"She was the one who felt that he had been murdered," Dillon, author of Robert Maxwell, Israel's Superspy, told our team in an exclusive interview.
"Maxwell wasn't the kind of guy who just sort of fell into the water because he was standing in the back of the boat."
So, who did it?
Article continues below advertisement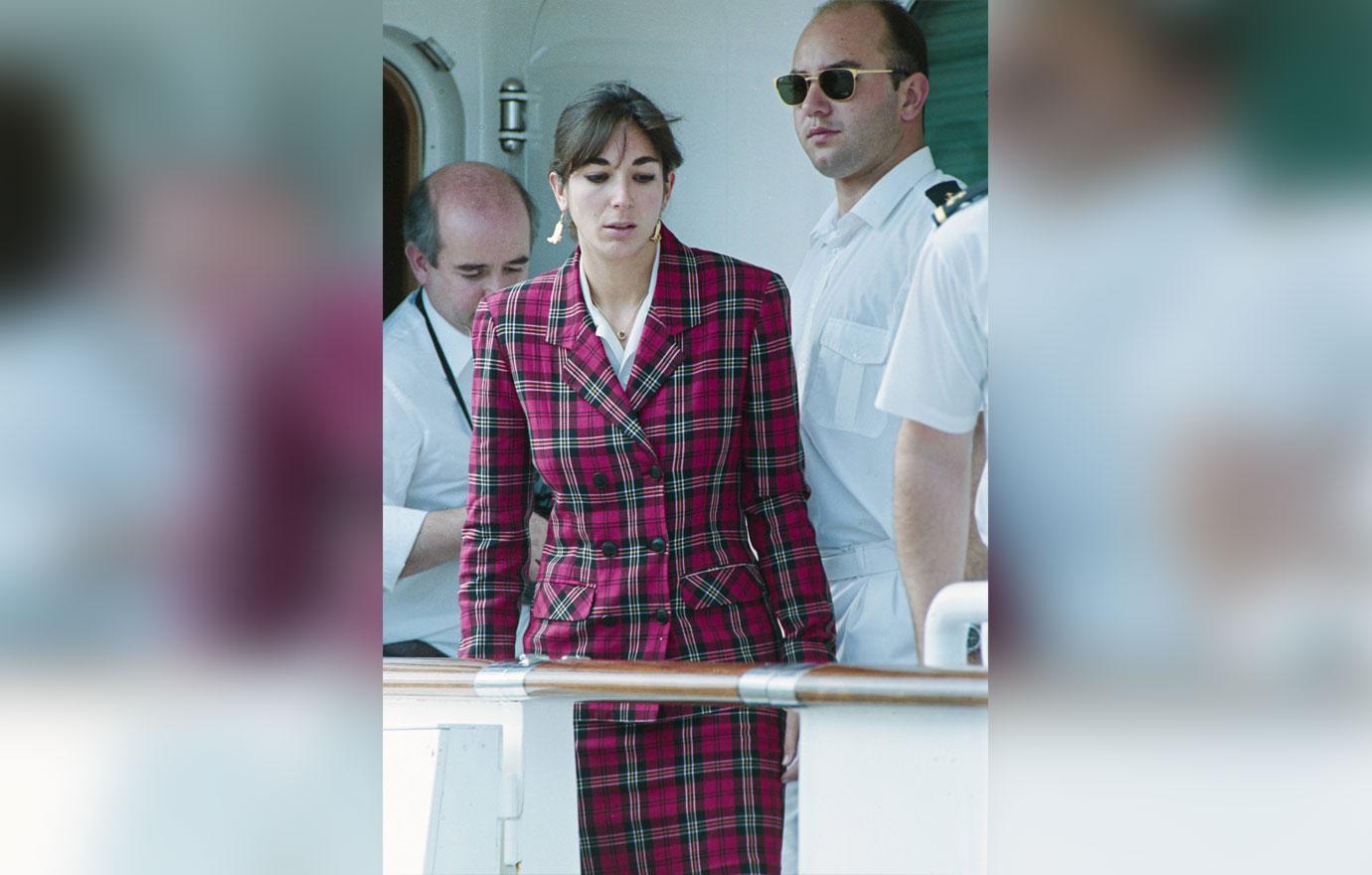 Dillon points to evidence that he claims is clear: "The evidence that Maxwell was working with Mossad is the evidence of people like Rafi Eitan. Rafi Eitan was one of the most famous of all the Mossad agents, so he went on the record to say that Maxwell was an agent — much against the wishes of his former colleagues at Mossad, but he did. And he wasn't the only one. We had some very, very important people make the same claims. Since our book was published, other people have come up with other evidence, and the British knew that Maxwell was working for the Mossad."
Article continues below advertisement
Investigative reporter Seymour Hersh also alleged in his book The Samson Option: Israel's Nuclear Arsenal and American Foreign Policy that Maxwell was tied to the Israeli Mossad. Hersh was sued for the allegation but later received an apology.
Even more convincingly, files from the British Foreign Office released in 2003 reveal that British intelligence had reason to believe Maxwell was a spy. In a file titled "Captain Ian Maxwell," a British intelligence officer called the boorish publishing baron "a thoroughly bad character and almost certainly financed by Russia."
Intelligence officer Digby Ackland wrote in one 1959 report, "Capt. Maxwell's questionable activities have been brought to the notice of the Foreign Office on several occasions over the past 10 years."
Maxwell's son Kevin denied that the reports were legit, but Maxwell family friend Laura Goldman insists that the mogul was a double or even triple agent.
Article continues below advertisement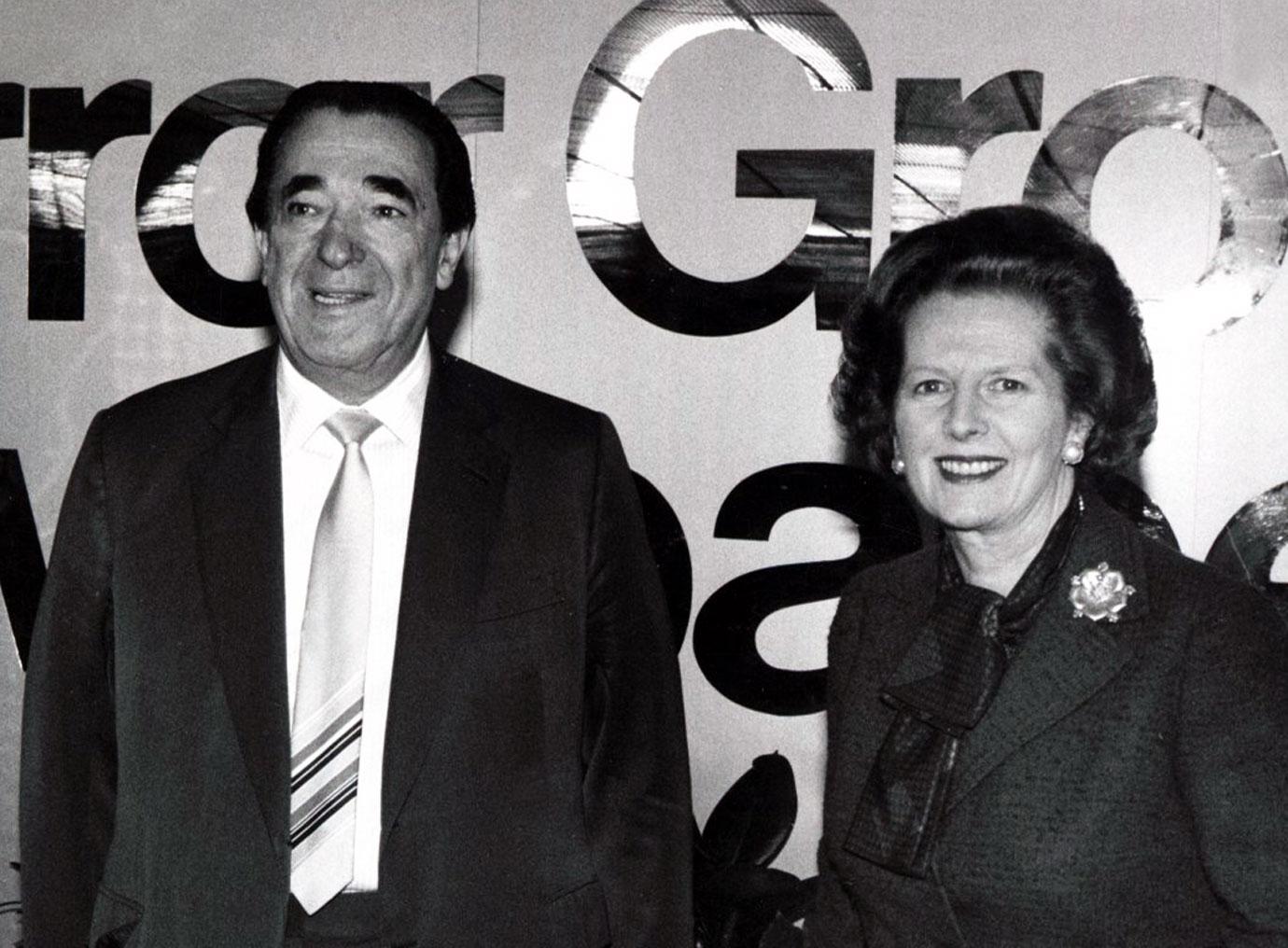 "Robert Maxwell traveled in very rarefied circles. He had information about government ministers, about scientific discoveries, about Internet and data information. I think that was valuable to many governments," she told Marc Lupo, a reporter who worked with these authors on Epstein: Dead Men Tell No Tales. "My feeling is that he probably was an agent to the Russians, the Israelis, and the British. I believe that Ghislaine continued his work."
Article continues below advertisement
According to Dillon's sources, that's a valid belief.
"If I was running Mossad operations I would want Ghislaine Maxwell on my payroll," he said. "I would want her working for us, because she has access to the kind of people whose views are very important in terms of the way in which the world functions."
Soon, Epstein was part of the mix as well. (By 2004, documents obtained by this team reveal, he was the custodian of correspondence and files belonging to Robert Maxwell, which were stored at his Palm Beach home.)
Although it has been reported that he first encountered Ghislaine after her father's death in New York, one insider — a former high-ranking official for the organization that is said to have killed Maxwell — has insisted their connection came far earlier.
Article continues below advertisement
Ari Ben-Menashe, a former Israeli spy and alleged "handler" of Robert Maxwell, said of Epstein: "Maxwell introduced him to us, and he wanted us to accept him as part of our group."
Ben-Menashe claimed that Epstein and Ghislaine were already dating in the late 1980s, and that Maxwell Senior grew fond of the young upstart.
"Epstein was hanging around with Robert Maxwell and the daughter was hanging around there too, and that's how they met," he told our team's James Robertson in an interview from Montreal. "Just two young souls, they met."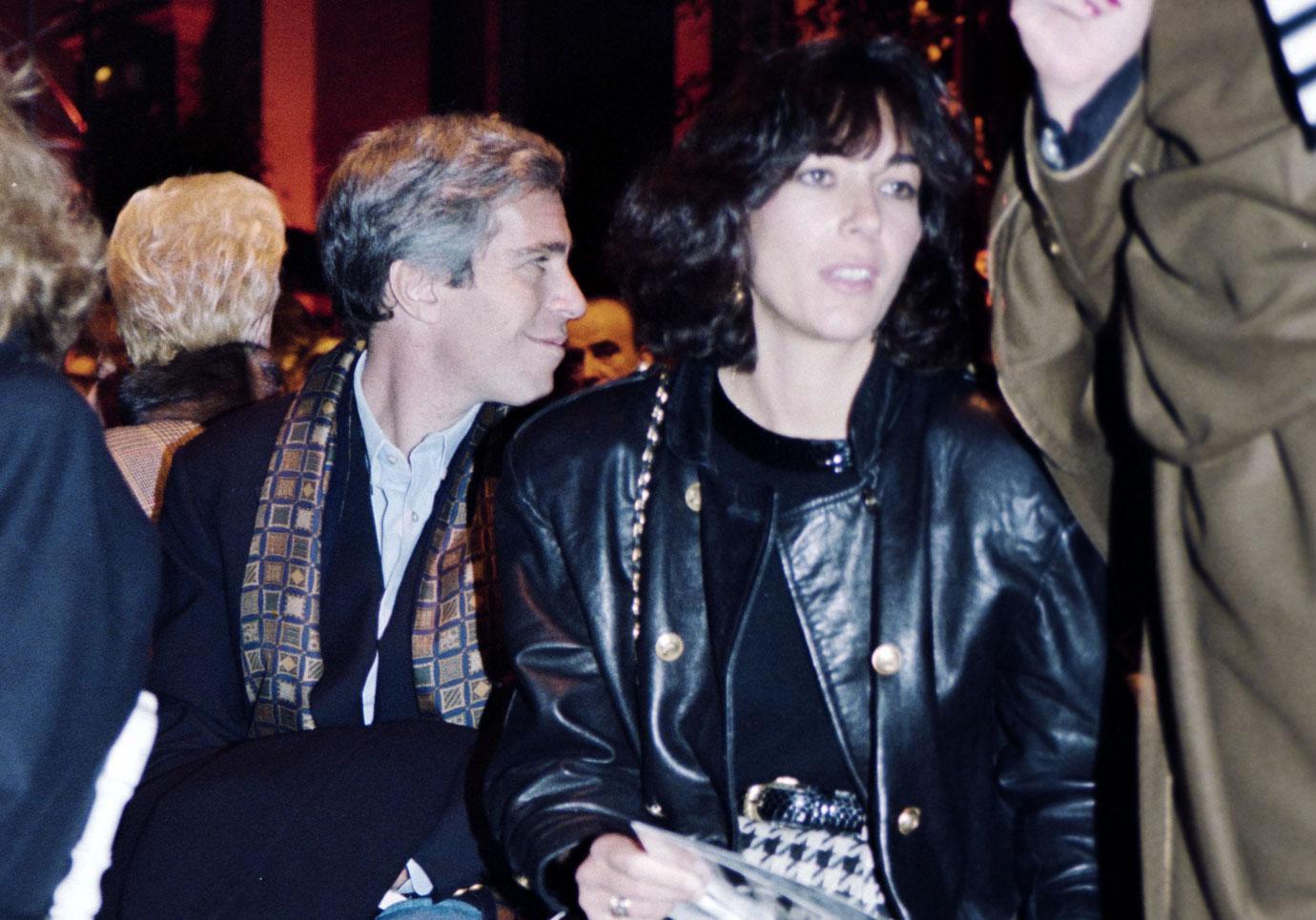 Article continues below advertisement
"Maxwell sort of started liking him, and my theory is that Maxwell felt that this guy is going for his daughter," Ben-Menashe said. "He felt that he could bless him with some work and help him out in like a paternal [way]."
According to the former spy, the ultimate order to embrace Epstein and involve him in the ongoing arms deals came from "the bosses" at Israeli intelligence headquarters.
"They were agents of the Israeli Intelligence Services," he told Robertson. "Later on [Ghislaine] got involved with Israeli intelligence together with him. But not in this arms deal with Iran business," Ben-Menashe also told Zev Shalev, former CBS News executive producer and investigative journalist for the website Narativ.
"These guys were seen as agents. They weren't really competent to do very much. And so they found a niche for themselves — blackmailing American and other political figures."
Article continues below advertisement
In closing, Ben-Menashe told Robertson, "Mr. Epstein was the simple idiot who was going around providing girls to all kinds of politicians in the United States. See, fucking around is not a crime. It could be embarrassing, but it's not a crime. But fucking a fourteen-year-old girl is a crime. And he was taking photos of politicians fucking fourteen-year-old girls — if you want to get it straight. They would just blackmail people, they would just blackmail people like that."
Even in the early years, the Maxwells surrounded themselves with bold-faced names.
Two years before media magnate Maxwell fell to his death from the Lady Ghislaine, he made Donald Trump the guest of honor at a May 1989 bash, we were able to confirm. Also present was Maxwell's cherished daughter Ghislaine.
Article continues below advertisement
Did the men compare super-yachts? Maxwell had bought his from Saudi Arabia's Khashoggi family: the relatives of arms dealer Adnan. Trump, meanwhile, had purchased his from Adnan directly — a purchase that was reported the very same year as the Maxwell party, 1989, in The Superyachts by Boat International.
Perhaps taking a cue from Maxwell, Trump named his yacht after his daughter as well: Trump Princess. Daughter Ivanka was then just eight years of age.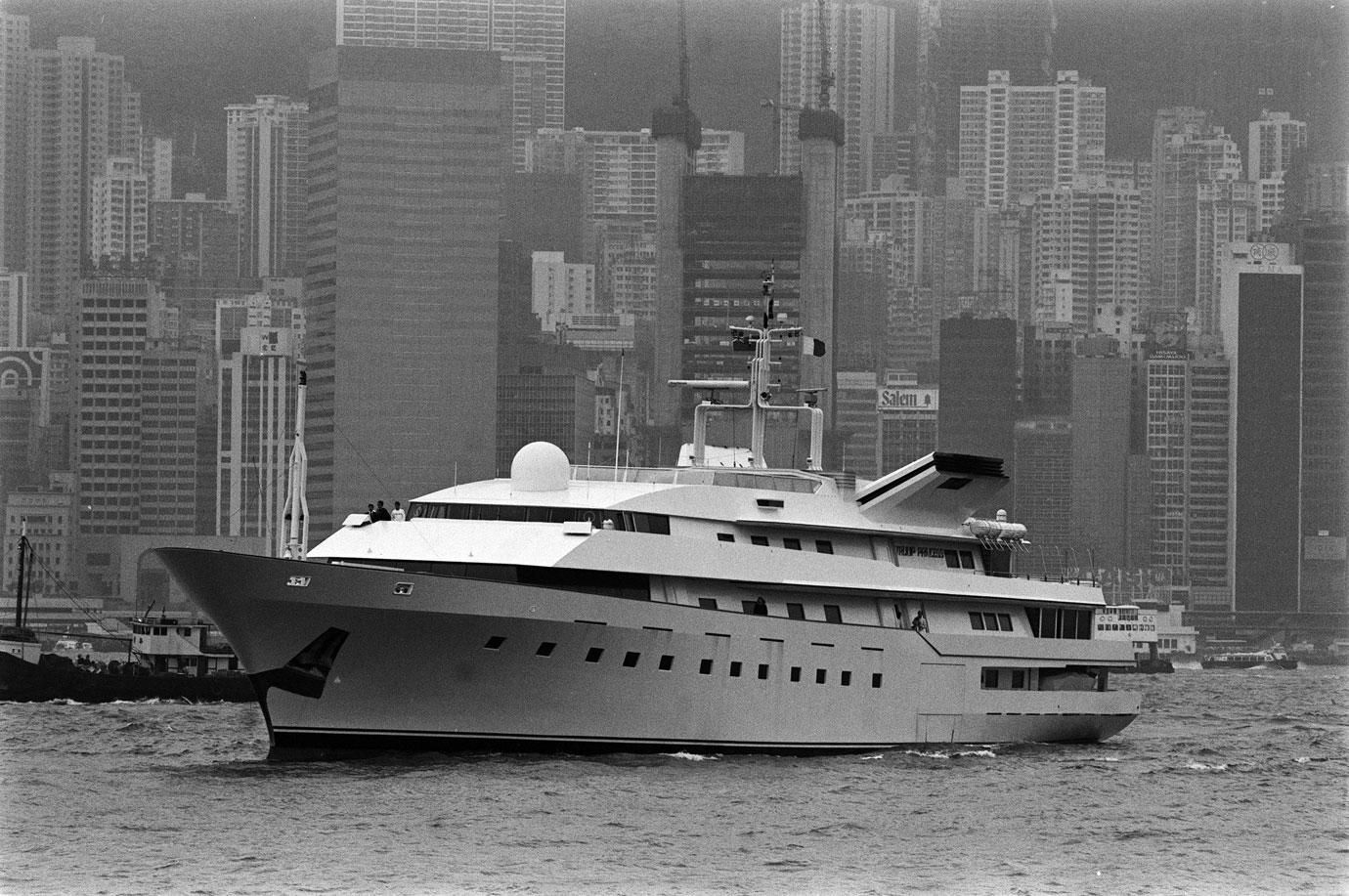 Article continues below advertisement
For Trump, the purchase was a strange one. "I'm not into [boats]," he once said. "I've been on friends' boats before and couldn't get off fast enough."
So why make the purchase for nearly $30 million? Whatever the reason, it linked Trump to two of the most powerful — and dangerous — men in the world: Maxwell and Khashoggi. Later, those same connections would lead Trump down a shady path to Epstein.
The Maxwell family's connections were just as strong across the political divide.
According to a 1992 New York Times article, then-Governor Bill Clinton's close friend Howard Paster moved from Clinton's gubernatorial campaign to become the head of Hill and Knowlton, a publicity firm representing Maxwell's firm, Maxwell Communication P.L.C. Other clients of Hill & Knowlton included Saudi Arabia, Kuwait, Adnan Khashoggi, and the controversial Bank of Credit and Commerce International.
Article continues below advertisement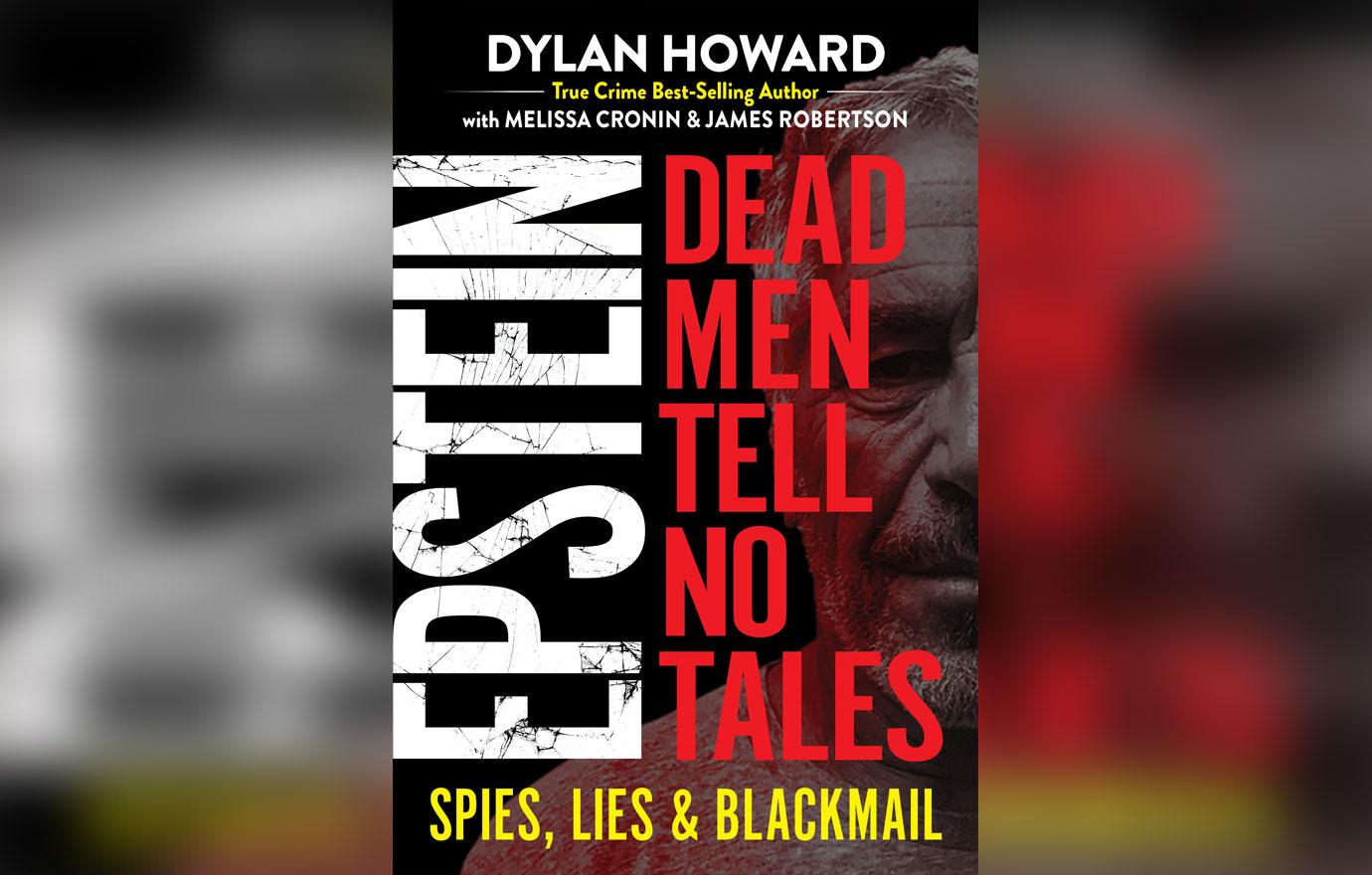 Ghislaine would later become close friends with the Clinton family, working in conjunction with the Clinton Global Initiative, vacationing on a yacht with Chelsea Clinton in 2009 — and even appearing as a guest of honor at Chelsea's 2010 wedding to Marc Mezvinsky.
Had Ghislaine and her father established themselves as Epstein's handlers in order to blackmail prominent Americans, including the Clintons?
In the meantime, Ghislaine and Epstein had their eyes on even more targets.