Kourtney Kardashian Might Be '16 Weeks Pregnant,' Newly Engaged Star Drops Not-So-Subtle Hints On Instagram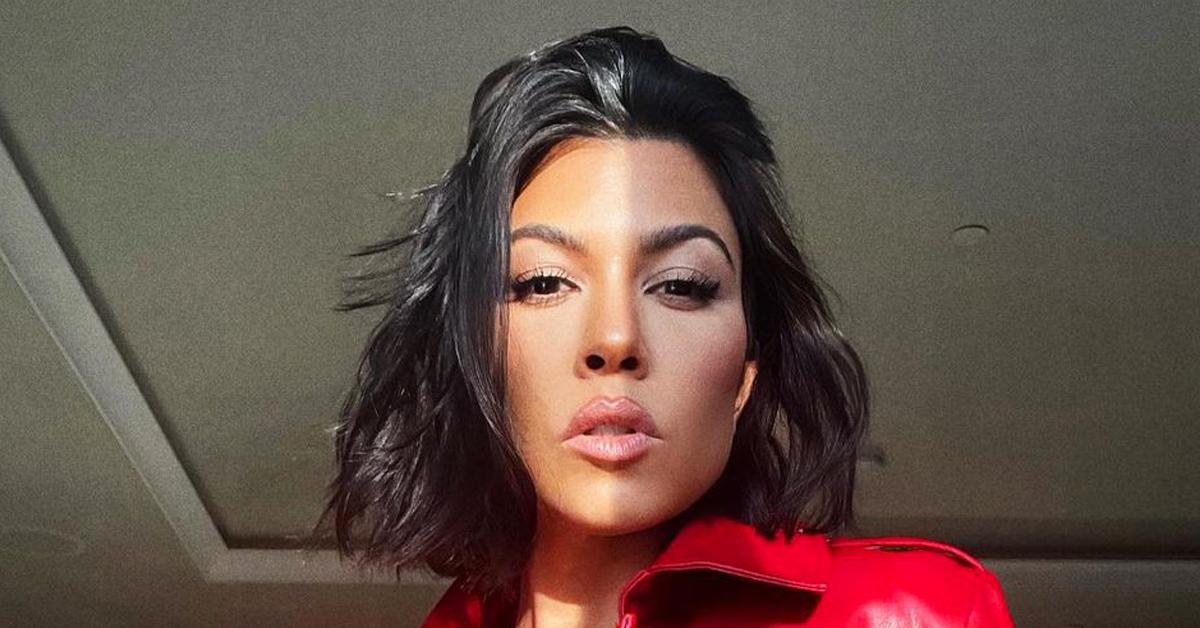 Kourtney Kardashian is rumored to be pregnant, like, every other week.
But this time, she might actually be!
The 42-year-old Keeping Up with the Kardashians alum is dropping not-so-subtle hints that could mean she's expecting a baby with her rock star fiancé, 46-year-old Travis Barker.
Article continues below advertisement
Thanks to an internet sleuth by the name of Jordyn Woodruff (seemingly no relation to Kylie Jenner's exiled former bestie, Jordyn Woods), the idea that Kourtney might be "16 weeks" along in this speculated pregnancy is taking over social media.
It all started with an anonymous tip sent to celebrity gossip mecca Deuxmoi, which claimed that an "A-list couple" would be "expecting a bundle of joy in 2022."
The tipster even dropped a major hint, which was that neither of the potential parents were actors.
Reality stars and musicians, however, were not ruled out.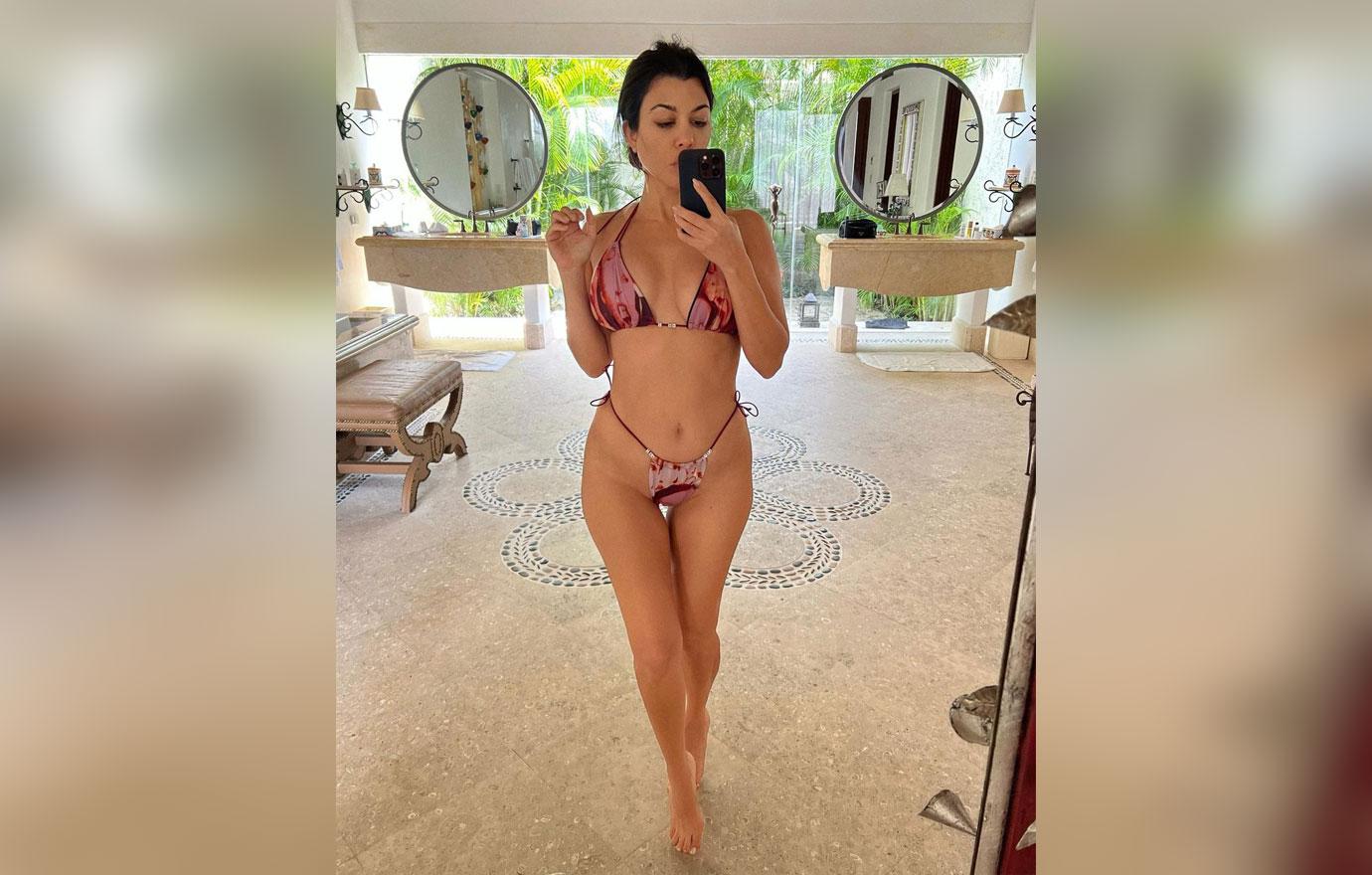 Article continues below advertisement
In the meantime, Kourtney was busy posting throwback photos, "which you know in Kardashian-Jenner world that means they're usually pregnant," quipped Jordyn, who's also a celebrity reporter for Barstool Sports.
She's right, by the way. As RadarOnline.com reported, Kylie tried to outsmart her 299 million Instagram followers with that very tactic on her 24th birthday back in August.
Long story short, her second child is due any day now (if she hasn't already given birth).
For her part, though, Kourt opted to post a series of snaps from a wild trip to Cabo San Lucas, Mexico, back in 2005.
Could she have been reminiscing on the days when she could safely drink alcohol?
Following the nostalgic post, Kardashian took to her Instagram Story to show off what looked like a small, crystal-encrusted clutch that resembled an avocado.
In fact, she posted several pictures of the tiny bag.
MORE ON:
Kourtney Kardashian
Article continues below advertisement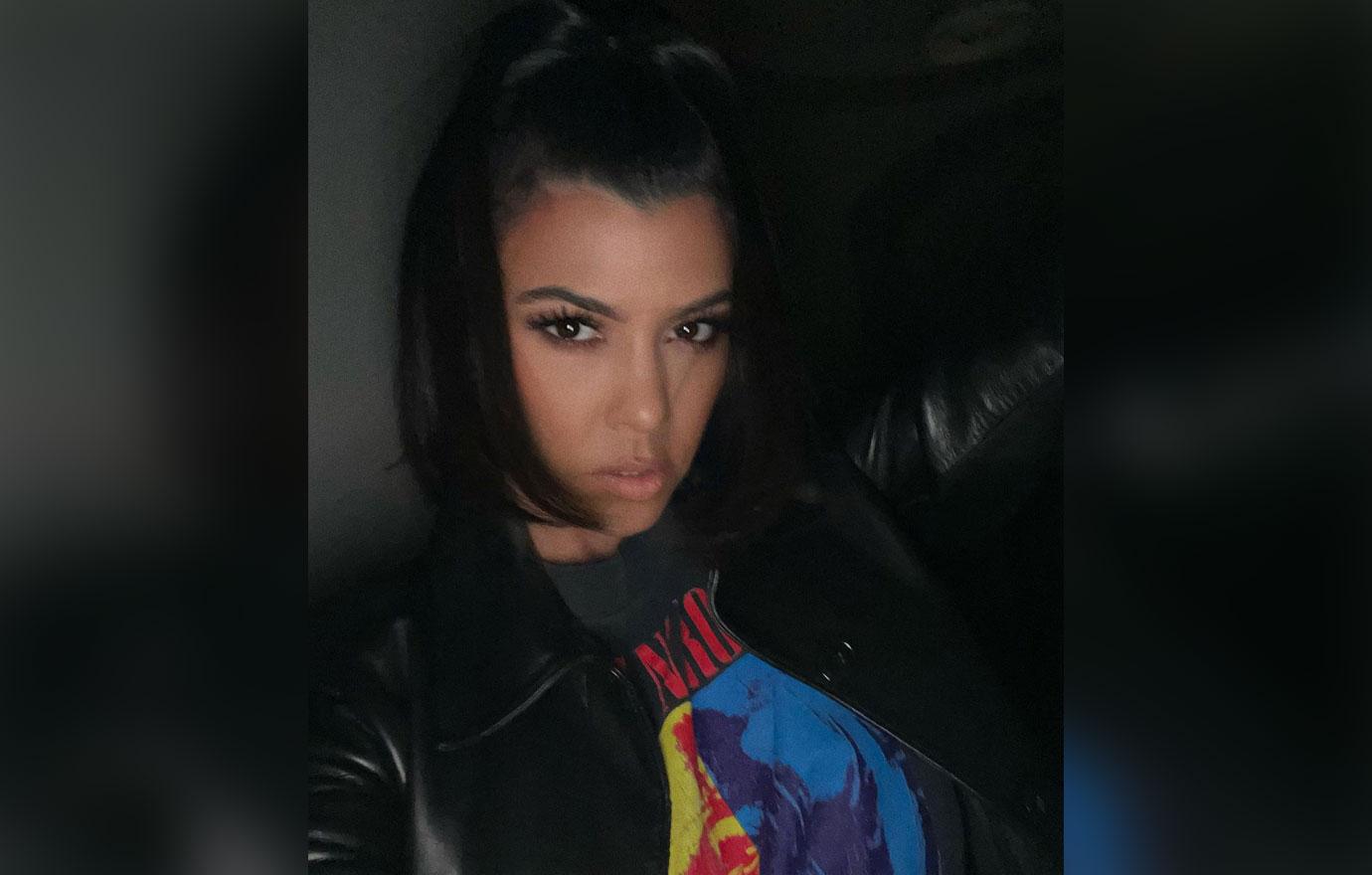 As Jordyn pointed out, scientific research suggests that fetuses growing normally in utero are about the size of an average avocado at 16 weeks old.
More specifically, it is estimated to weigh 3.5 ounces and be about 4.5 inches in length at that age.
"Is Kourtney Kardashian trying to tell us that she's 16 weeks pregnant?" wondered Jordyn.
Article continues below advertisement
In addition to all the suspicious avocado love, the POOSH founder also posted a closeup picture of herself wearing a skintight SKIMS bodysuit in promotion of sister Kim Kardashian's brand.
In the tight shot, Kourt was seen holding her belly, with her hands just barely in the shape of a heart.
If she is with child, it'll be her fourth and Travis' third-ish.
Kardashian shares Mason, 12, Penelope, 9, and Reign, 7, with ex-boyfriend Scott Disick, while Barker shares Landon, 18, and Alabama, 16 – along with stepdaughter Atiana De La Hoya, 22 – with ex-wife Shanna Moakler.