Kobe Bryant Signed Sneaker & Rare Black Mamba Hublot Watch Hit Auction Block, Hoping To Fetch $10 Million For Ultimate Sports Star Package
Kobe Bryant's legend status will live on forever, which is why one auction house believes they can fetch tens of millions for a one-of-a-kind package of the late NBA star.
Article continues below advertisement
RadarOnline.com is told a digital auction is gearing up to drop a Nike Zoom VII sneaker signed by the longtime Los Angeles Laker — but that's not all.
We've learned the package also includes one of the three 18K rose gold Black Mamba Hublot Watches ever designed and signed by Kobe, as well as a "custom curated digital artwork designed by New York City-based artist Moshé Douglas."
Article continues below advertisement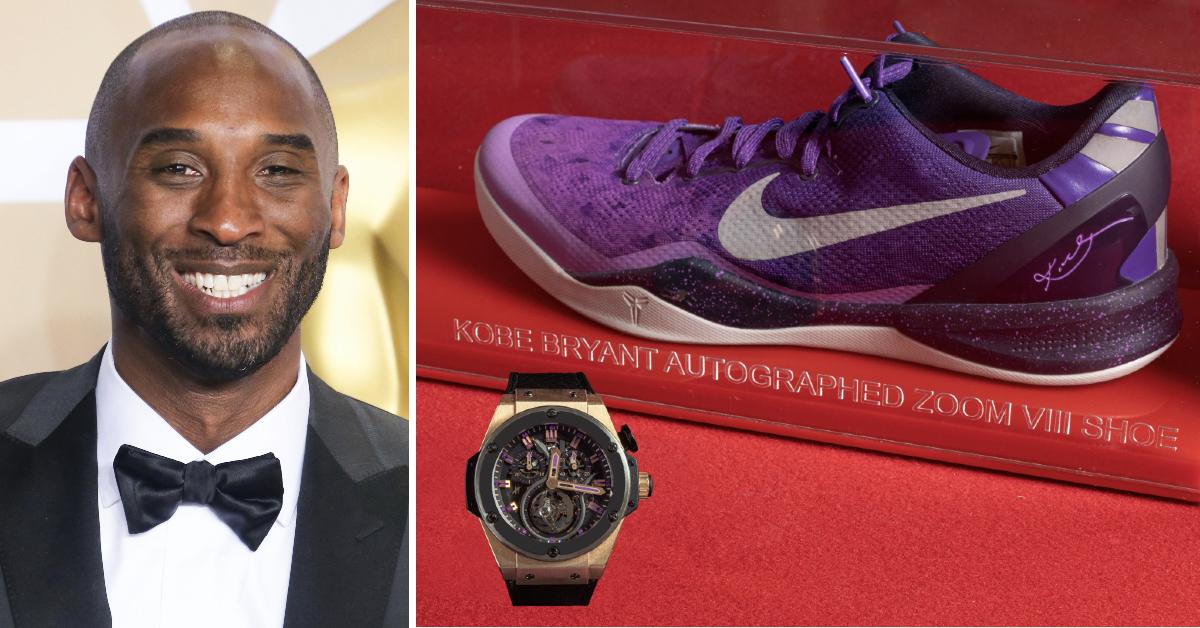 If you're the ultimate Kobe fan, hopefully, you have some extra cash lying around because they are hoping to pull in a lot of money with his package.
RadarOnline.com is told the opening bid will start at $1,008,240, with portions of the sale price going to Make-A-Wish Greater Los Angeles, a charity that Kobe was heavily involved in during his career.
Article continues below advertisement
GDGC Enterprise — the company that owns the items — is pairing with WISe.Art's latest NFT platform to drop the digital auction that will run next month.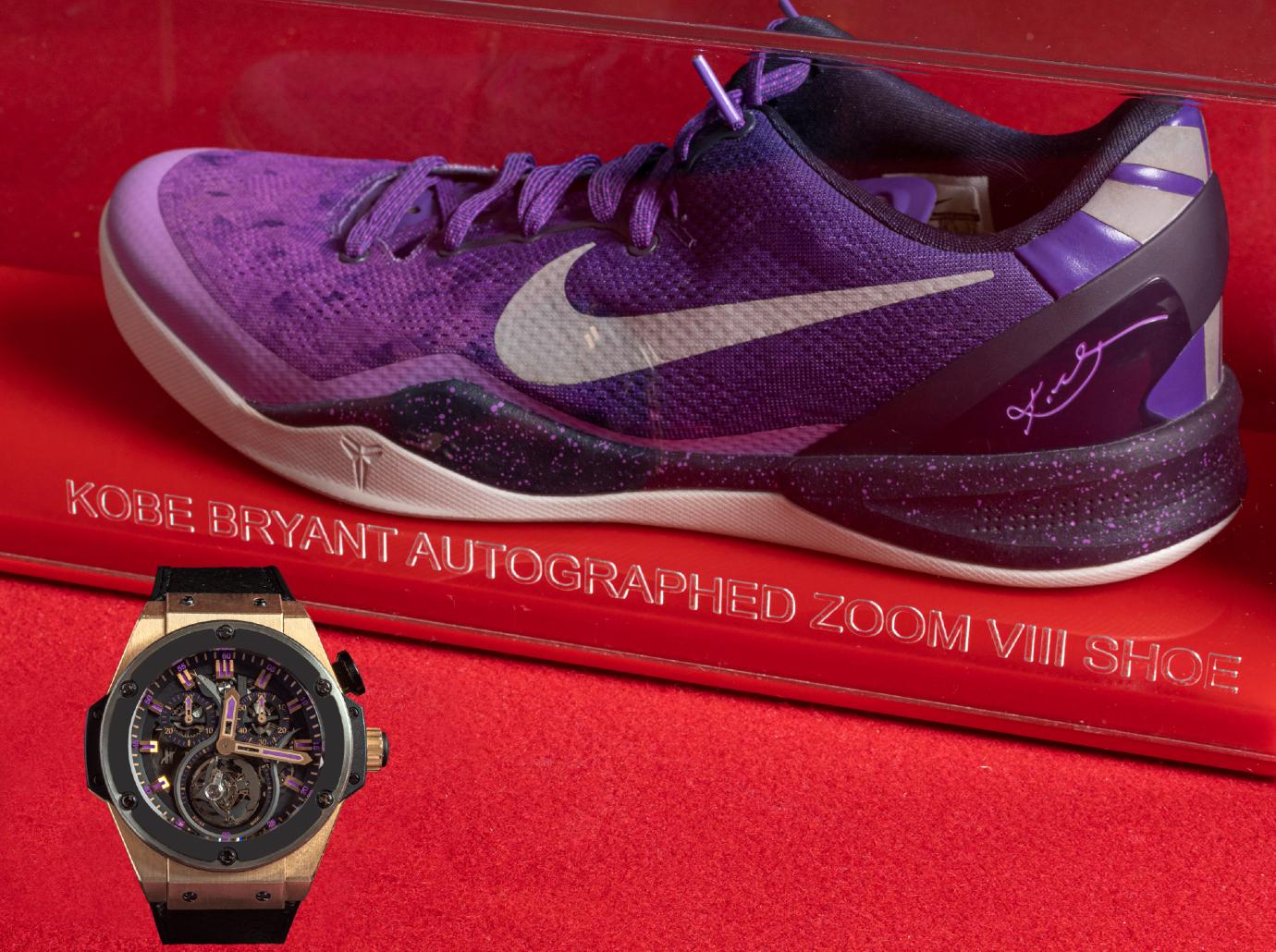 Article continues below advertisement
The watch — which is just one of three ever designed and signed by Kobe in 2013 — in itself is a sight to see.
Its extravagant features include "a manual winding brushed movement, 27 jewels, monometallic balance rotating in a one-minute tourbillon carriage, and an 18k rose gold and titanium case."
With a "ceramic bezel, skeletonized brushed dial, subsidiary dials for the chronograph and 30-minute registers," Kobe's signature will never fade because it's secured by a "sapphire crystal back."
Article continues below advertisement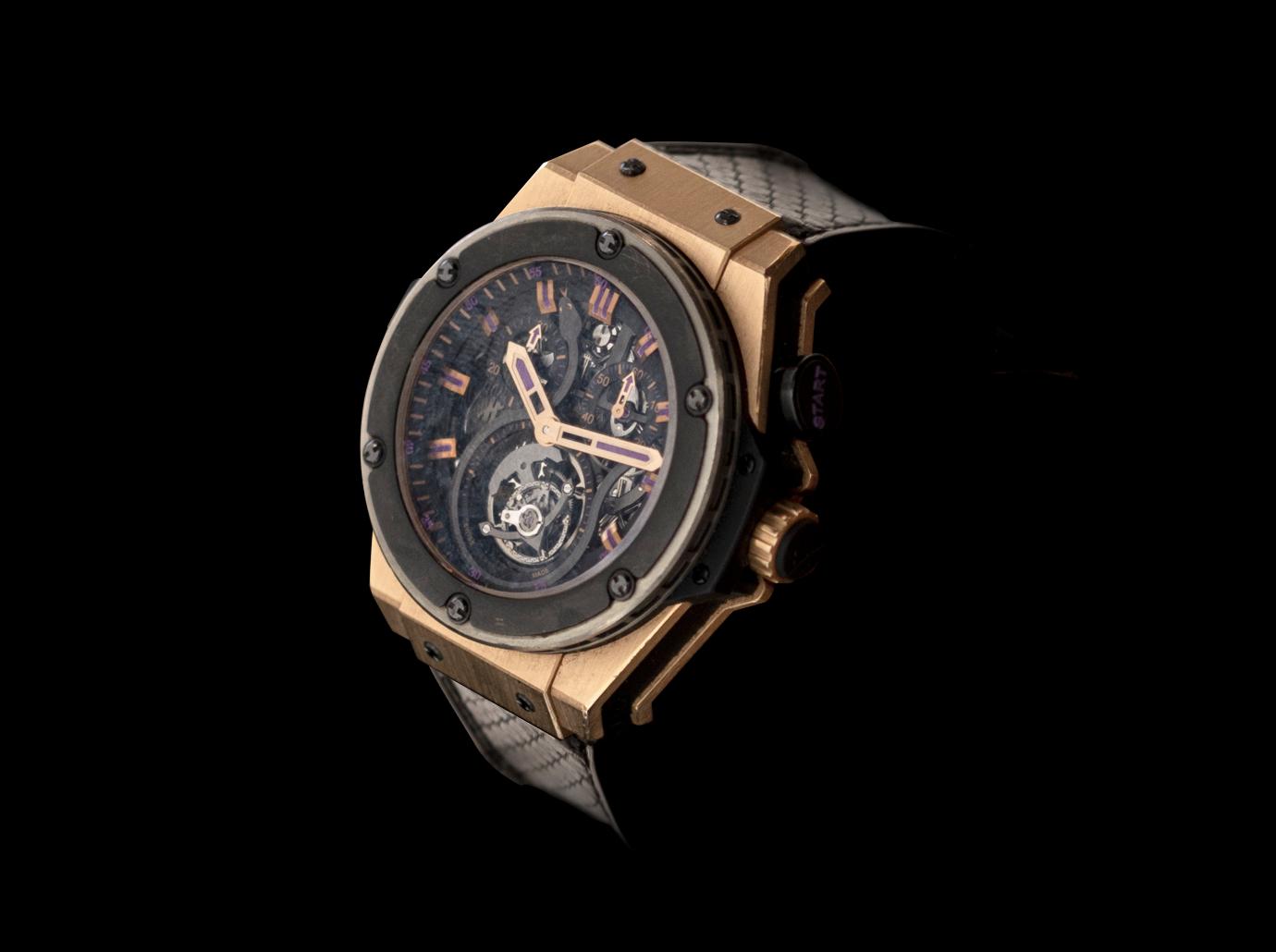 "The management team at GDGC is honored to be partnering with globally-renowned WISeKey in our quest to bring luxury realism to the metaverse. We believe that with the launch of the WISe.Art marketplace, WISeKey offers by far the strongest and most secured platform to house the upcoming auction for our one-of-a-kind Black Mamba NFT package. We are not only excited for this transaction but also for the future of the luxury NFT space," Diamonté D. Zarba, Managing Partner of GDGC Enterprises LLC tells RadarOnline.com.
Article continues below advertisement
If you don't have millions yet, it's time to save up.
The Black Mamba NFT package hits the digital auction block on September 20 and only lasts four days.
Article continues below advertisement
Kobe tragically died in January 2020 after the helicopter he was in crashed and burst into flames. His 13-year-old daughter, Gianna Bryant, was also killed in the accident, as were seven others.
Kobe is survived by his wife Vanessa and three other daughters — Natalia, 18, Bianka, 4, and Capri, 2.