Exclusive Details
Kim Kardashian Collecting Coin While Supporting Ex Kanye West By Wearing Yeezy Amid $2.1 Billion Divorce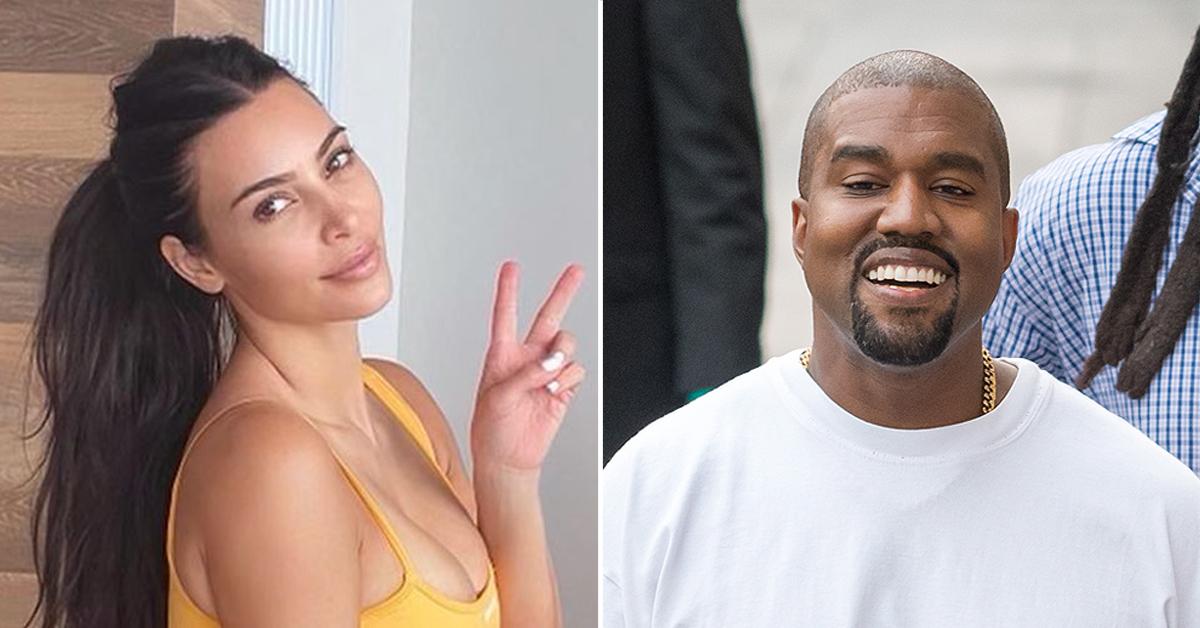 Kim Kardashian and Kanye West's marriage may not have worked out but the Keeping Up With The Kardashians star is still helping him collect coin. In fact, she's adding dollar signs to her bank account in the process.
Article continues below advertisement
The 40-year-old surprised everyone when she shared photos of herself on Easter Sunday wearing a pair of her soon-to-be ex-husband's shoes. They weren't any basic Yeezys either.
Kim Kardashian was seen rocking the not-yet-released Yeezy 450 Slides in yellow proving that even though she's divorcing Kanye West, she still gets hooked up with the latest swag.
Considering the KKW Beauty founder is part-owner of the popular footwear brand, it's not a surprise she's still hawking her ex's shoes because lining his bank account is also adding major coin to hers.
Article continues below advertisement
Fans will remember the elaborate gift Kanye West gave Kim Kardashian years ago on Mother's Day. Speaking to Ashley Graham on her Pretty Big Deal podcast in 2018, the reality star told the elaborate tale of how she got stake in the brand.
Article continues below advertisement
"A brand offered me a million dollars to do a post on, you know, some of their clothing," Kim Kardashian said while explaining, "And they typically, I don't want to say who the brand is, but they typically knock off Yeezy."
After discussing the offer with Kanye West, he told her not to take the money.
"He was like, 'No, babe, I really don't want you to do that,'" Kim recalled. "It's understandable, but that's a lot of money!"
Instead, he surprised her with a million dollars AND a contract to be part-owner of the company.
Article continues below advertisement
"I open the envelope and it's a million-dollar check and it was a note saying, 'Thank you for always supporting me and not posting,'" Kim revealed. "And then, in the rest of the envelope, it was a contract to be an owner of Yeezy and my percentage."
Article continues below advertisement
Kim Kardashian filed for divorce from Kanye West in February after six years of marriage. According to Forbes, the duo's split is complicated due to their assets, which the outlet lists at $2.1 BILLION!
So, technically, while Kim Kardashian IS supporting Kanye West by rocking Yeezys, she's also doing it for herself. #BossLady