'False Narrative!' Kim Kardashian Slams Rumors She Hooked Up With Travis Barker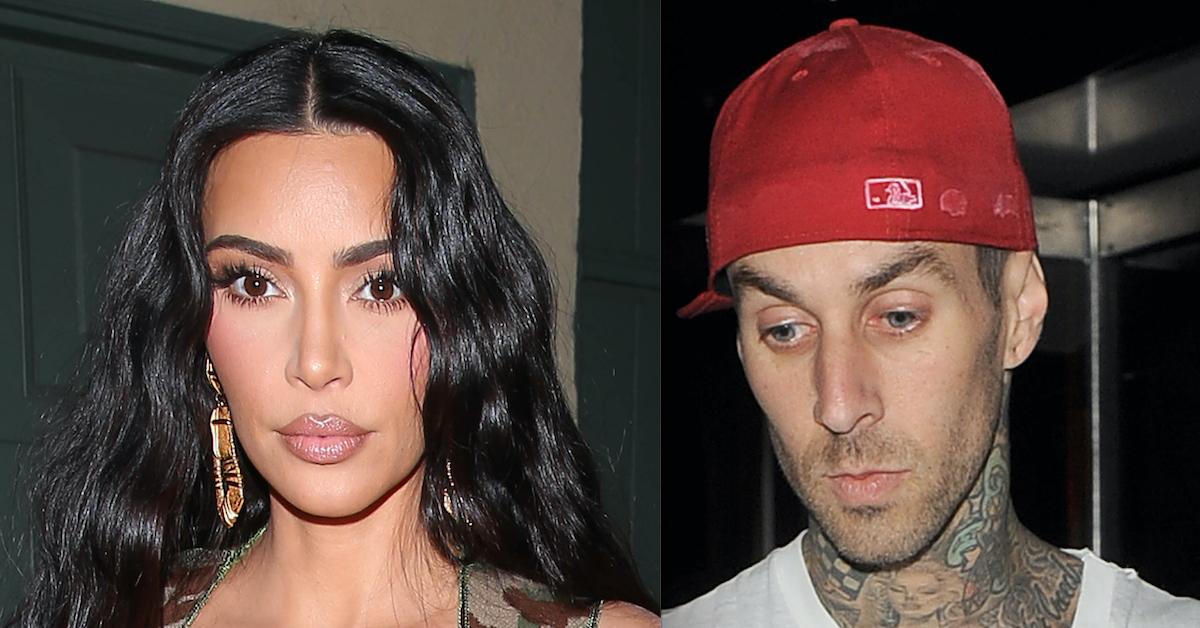 Kim Kardashian has had enough!
The reality star recently took to social media and asked fans if they had questions — and got more than she bargained for.
"Getting my nails done right now and I have time today," Kardashian, 40, wrote via Instagram Stories, making the mistake of requesting, "ask me anything…"
One person brought up the subject of Travis Barker, the Blink-182 drummer, and asked Kardashian if the two had ever had any romantic encounters.
"NO!" Kardashian wrote back. "False narrative! We've been friends for years and I'm so happy for him and Kourt," who began dating Barker in January after a decade of friendship.
Article continues below advertisement
Rumors Kanye West's ex hooked up with Barker, 45, in the past have been swirling for a while now.
The musician's ex-wife Shanna Moakler, who he separated from in 2006, claimed Barker and Kardashian getting together spelled the end of her relationship.
"I divorced my ex because, I saw them — I caught them having an affair," Moakler, 46, told Us Weekly.
Barker got coy about finding Kardashian attractive while promoting his 2015 book Can I say: Living Large, Cheating Death, and Drums, Drums, Drums.
In an interview, he recalled checking out the star while with Paris Hilton, who Kardashian used to work for as a stylist.
"How could you not stare at Kim? Mind you, I enjoyed hanging out with Paris, but I love curvy girls. Kim was eye candy," he told US. "I was in no way disrespectful to Paris, but I couldn't keep my eyes off Kim."