Exclusive Details
Kim Jong-un Fell 'Seriously Ill' From COVID-19, Sister Says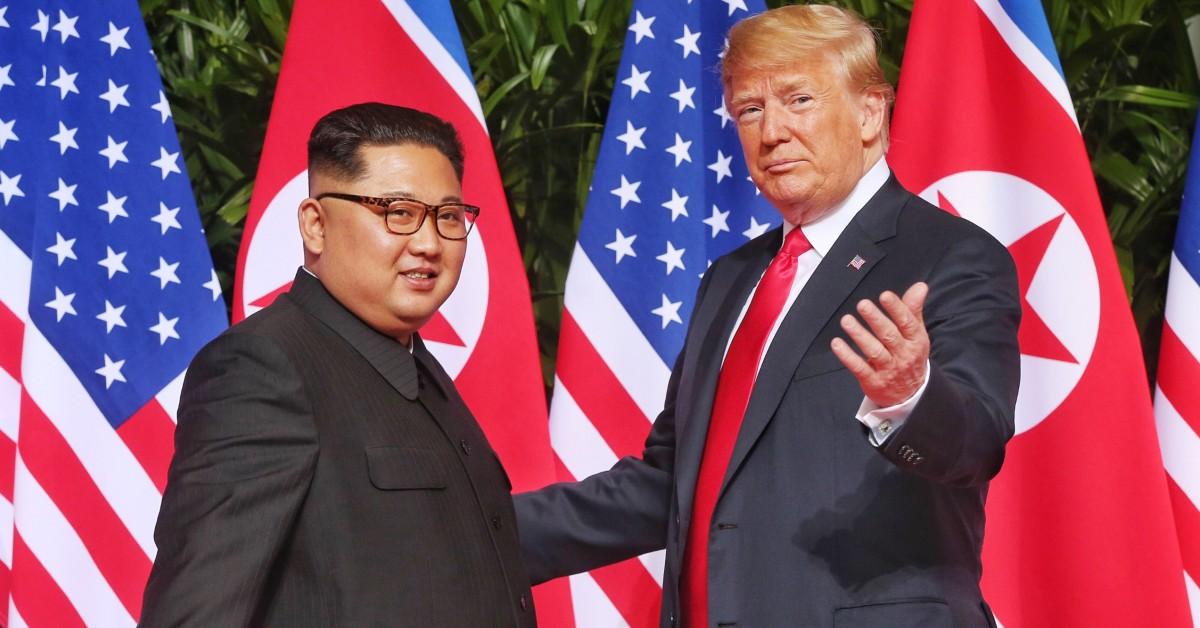 Article continues below advertisement
Kim's influential sister, Kim Yo-jong, said her brother kept his people at the forefront as he battled the coronavirus. "Even though he was seriously ill with a high fever, he could not lie down for a moment thinking about the people he had to take care of until the end in the face of the anti-epidemic war," she said.
North Korea declared a "shining victory" over COVID-19 while speaking at a meeting of health workers and scientists in Pyongyang. According to state-run media, Kim called the death toll of 74 as an "unprecedented miracle in the history of the world health community."
Article continues below advertisement
He added that "the victory gained by our people is a historic event that once again showed the world the greatness of our state, the indomitable tenacity of our people and the beautiful national customs we are proud of," according to state news agency KCNA.
Yo-jong blamed the country's outbreak on propaganda leaflets sent over the border in balloons from South Korea. She warned of "deadly" consequences if South Korea didn't stop activists from sending the leaflets into the country.
Article continues below advertisement
North Korea previously insisted that it didn't record a single case of COVID-19 in the first two years of the pandemic. However, since May 2021, the country has reported 4.8 million cases of "fever," only identifying some of them as COVID.
The World Health Organization believes the situation in North Korea, which doesn't have COVID treatment drugs nor vaccines, is getting worse, despite the country's declaration. North Korea has declined to take COVID drugs and vaccines from the international community.
Yo-jong insisted that South Korea is responsible for North Korea getting COVID cases at all. "[South Korean] puppets are still thrusting leaflets and dirty objects into our territory. We must be tough in countering it," she said, according to The Guardian.