Caught On Camera: Kid Rock Filmed Barking Homophobic Slur During Bar Set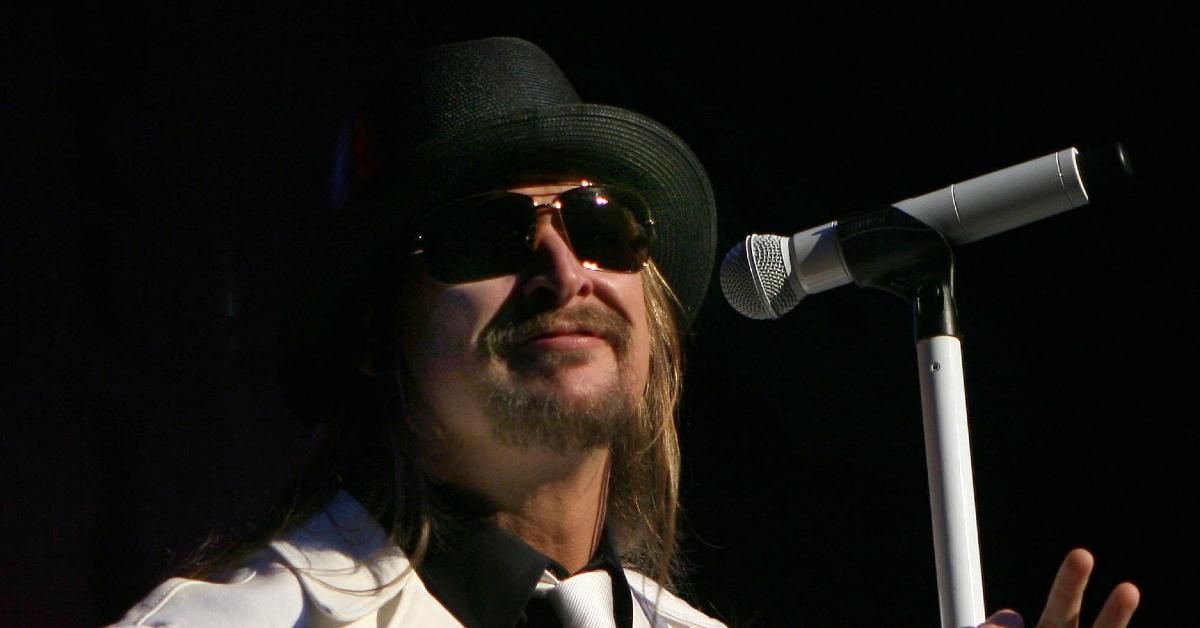 Kid Rock was caught on video using a homophobic slur in Tennessee after he got upset with fans filming his June 5 concert.
The musician, whose real name is Robert James Ritchie, was performing at FishLipz Bar & Grill in Smithville, where security guards tried — unsuccessfully — to get those in attendance not to use their phones to record, according to reports.
Article continues below advertisement
During 50-year-old Kid Rock's set, he looked into the phone of one fan filming and shouted: "F**K your iPhone, yeah."
He then addressed the crowd, yelling, "You f**king f****ts with your iPhones out!"
Footage shows Rock later sang, "You can post this d**k right here," and grabbed at his crotch for the camera.
This isn't the first time Rock has created controversy. Among other examples of bad word choices, he was blasted for making questionable comments about Joy Behar and about Oprah Winfrey in 2018 and 2019, Billboard reported.