Exclusive Details
Kendall Jenner Puts On Brave Face For Pilates, Hours After 818 Tequila Brand Gets Sued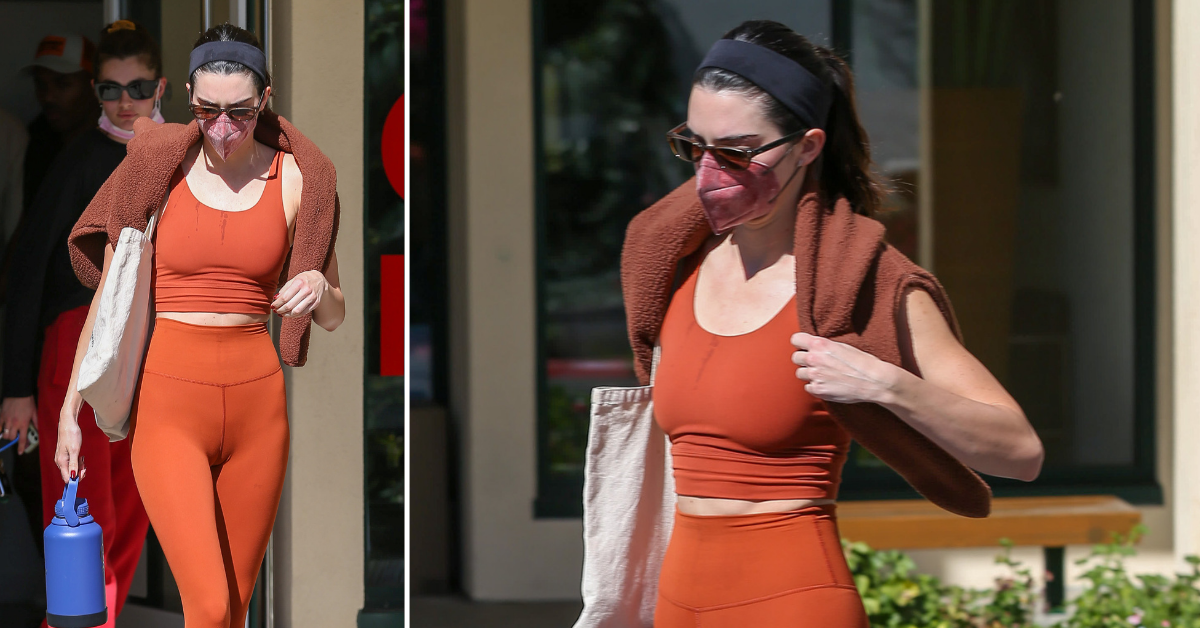 Kendall Jenner came out of hiding, despite her tequila brand being hit with a lawsuit.
Article continues below advertisement
The 26-year-old supermodel-turned-entrepreneur put on a brave face to sweat off her latest legal woes. Stepping out for pilates in Los Angeles on Thursday, Kendall kept her head held high despite her 818 Tequila company being sued for trademark infringement just hours before.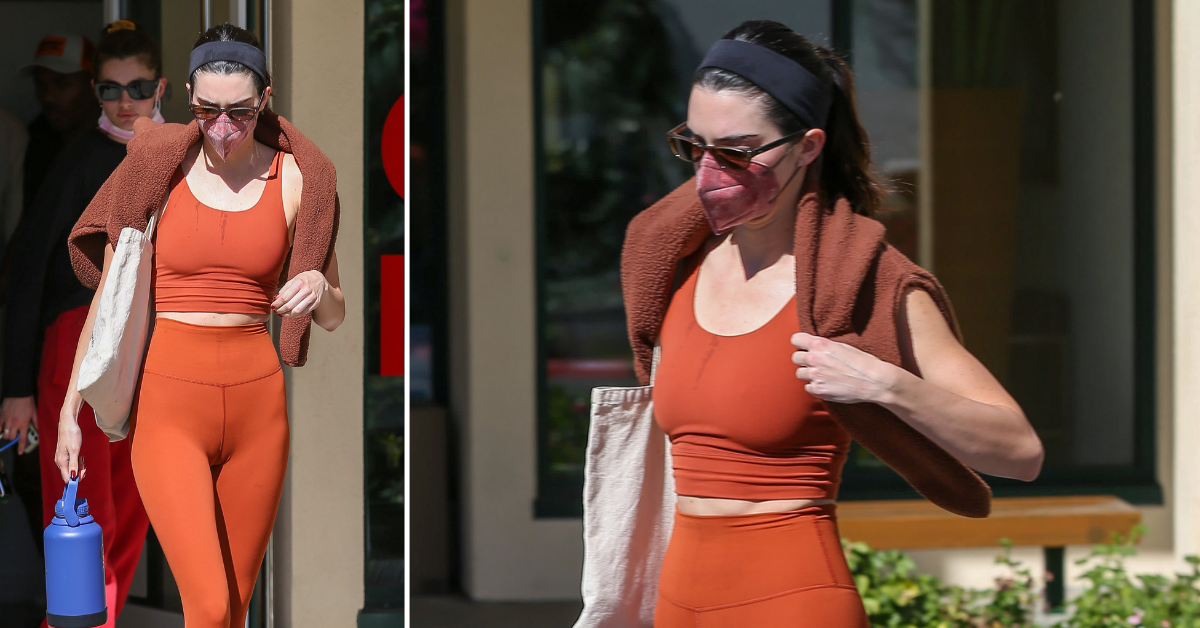 Article continues below advertisement
As RadarOnline.com exclusively reported, Kendall's business was slapped with a lawsuit by Tequila 512. The Texas brand claims the Keeping Up With The Kardashians star's company ripped off their bottle, brand, and name.
Despite her brand being sued, Kendall broke her cover for the sake of fitness.
Article continues below advertisement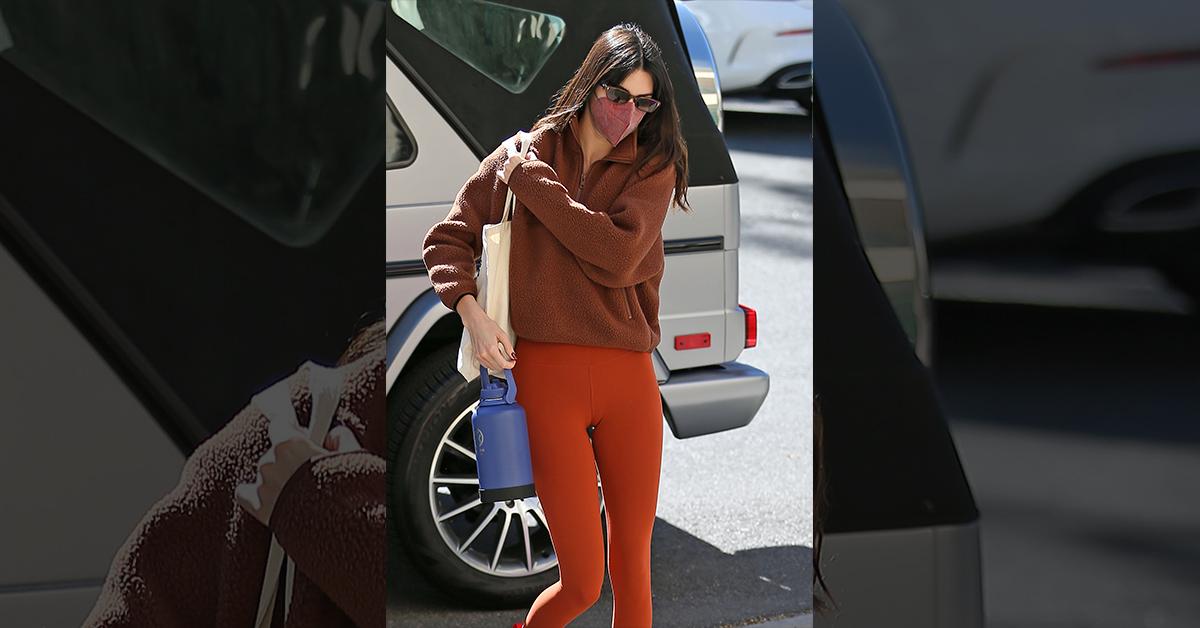 Security her hair in a slick pony and headband, the model accessorized with 90s-inspired socks, sneakers, and a mask to match her outfit.
Article continues below advertisement
Opting not to speak to the paparazzi, Kendall slipped on her black sunglasses and clung to her oversized water bottle while making her way through the parking lot and back to her waiting SUV.
The Hulu reality star has been hitting the gym hard this month. She's been spotted coming and going from the famous pilates studio several times in the last few weeks.
Despite her company's uphill legal battle, Kendall proved it's nothing she can't handle after releasing some endorphins.
Article continues below advertisement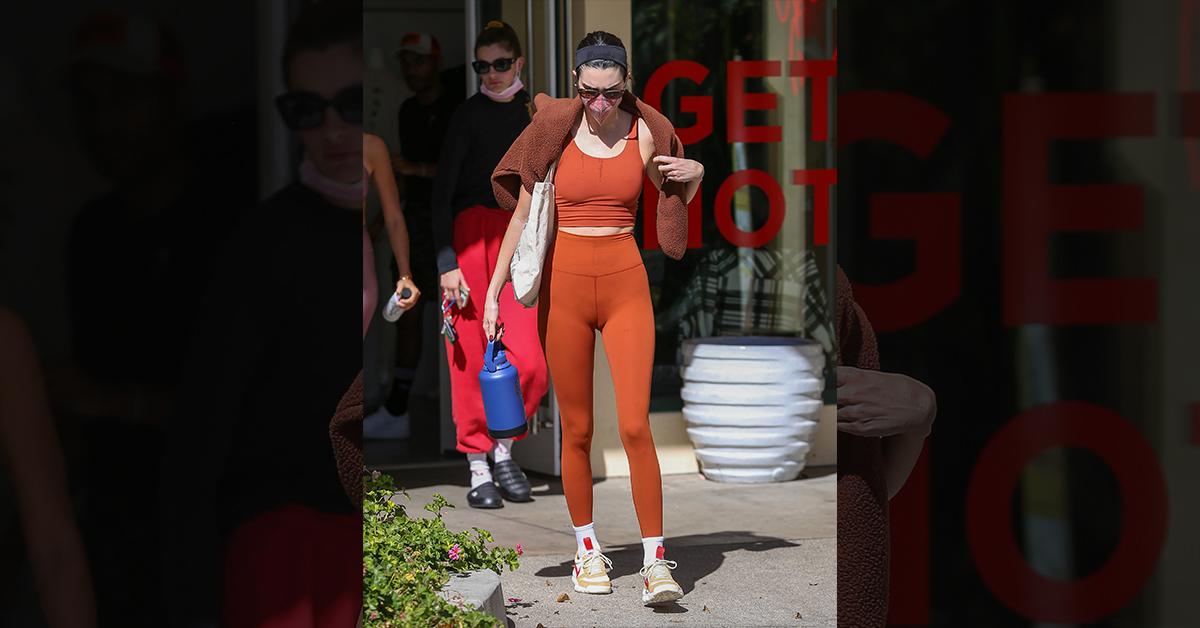 In legal documents obtained by RadarOnline.com, Tequila 512 is demanding a jury trial against 818 Tequila, saying the similarities are no coincidence.
"The Kardashian-Jenner family strikes again," the lawsuit reads. "This time Kendall Jenner has associated herself with a new tequila brand, 818 Tequila, that intentionally copies Plaintiff's tequila brand, Tequila 512. The similarities are so striking that this cannot be a result of coincidence."
Tequila 512 doesn't just want to face off with Kendall's company in court. They want her tequila brand to halt production and sales pronto.
818 Tequila isn't worried. Kendall's business tells RadarOnline.com, "818 does not believe there is any merit to these claims. We cannot otherwise comment on the matter."