White House Press Secretary Karine Jean-Pierre Ruthlessly Mocked After Calling Russia's Nord Stream 1 Pipeline 'Nordstrom'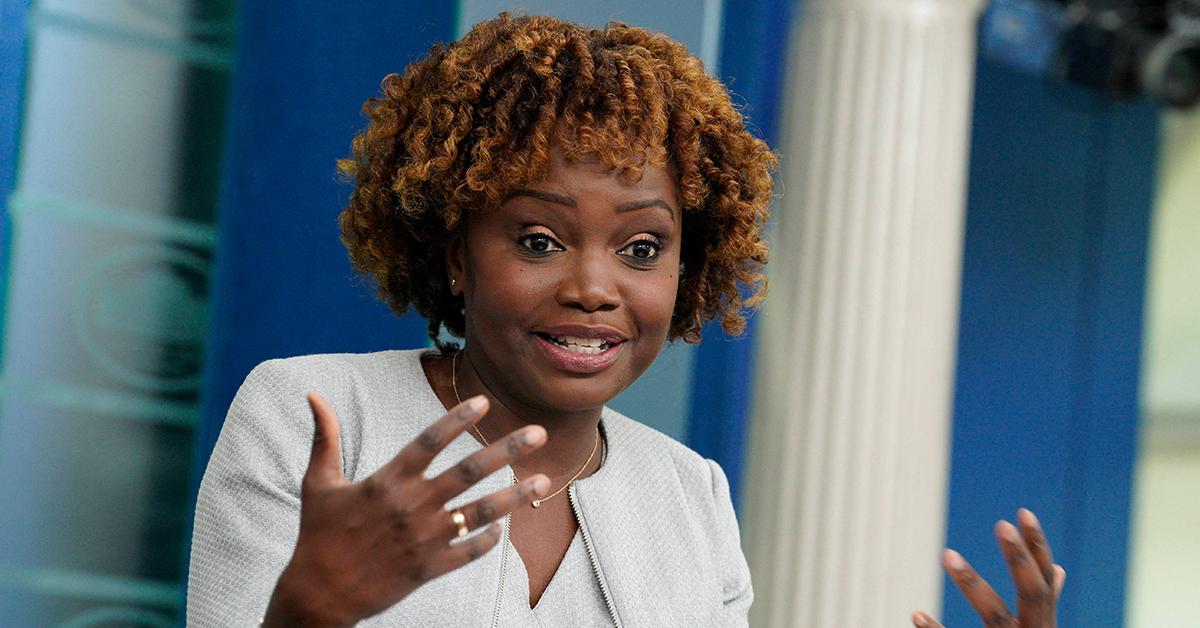 Fashion faux pas? Karine Jean-Pierre is being ruthlessly mocked after mistakenly calling Russia's Nord Stream 1 pipeline "Nordstrom" — yes, as in the department store.
Article continues below advertisement
The embarrassing gaffe was made on Tuesday during a press conference, leaving Joe Biden's press secretary being the butt of the joke on social media, RadarOnline.com has discovered.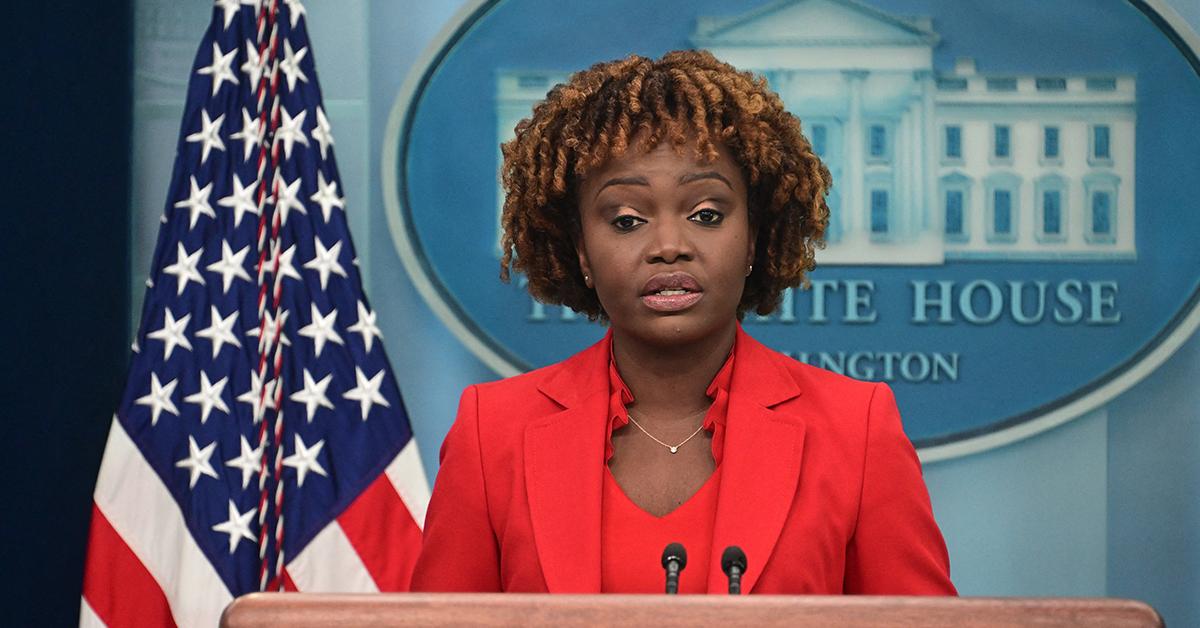 Article continues below advertisement
Jean-Pierre was in the middle of accusing Russia of fueling an energy crisis in Europe by shutting down the natural gas pipeline. "What we see Russia is doing, we've been very clear about this, they're using energy, they're weaponizing energy," she told a room full of reporters before making the flub.
"One of the things that has been out there … they shut down the pipeline of Nordstrom 1," Jean-Pierre stated.
The clip is making the rounds with several right-winged corespondents pouncing on Jean-Pierre's mixup.
"Not sure what's worse, that Karine Jean Pierre just called it The NORDSTROM Pipeline, or that Biden yelled at his TV, 'no dummy it's Bloomingdales,'" Fox Radio host Jimmy Failla joked.
Chris Stigall immediately jumped into the conversation.
Article continues below advertisement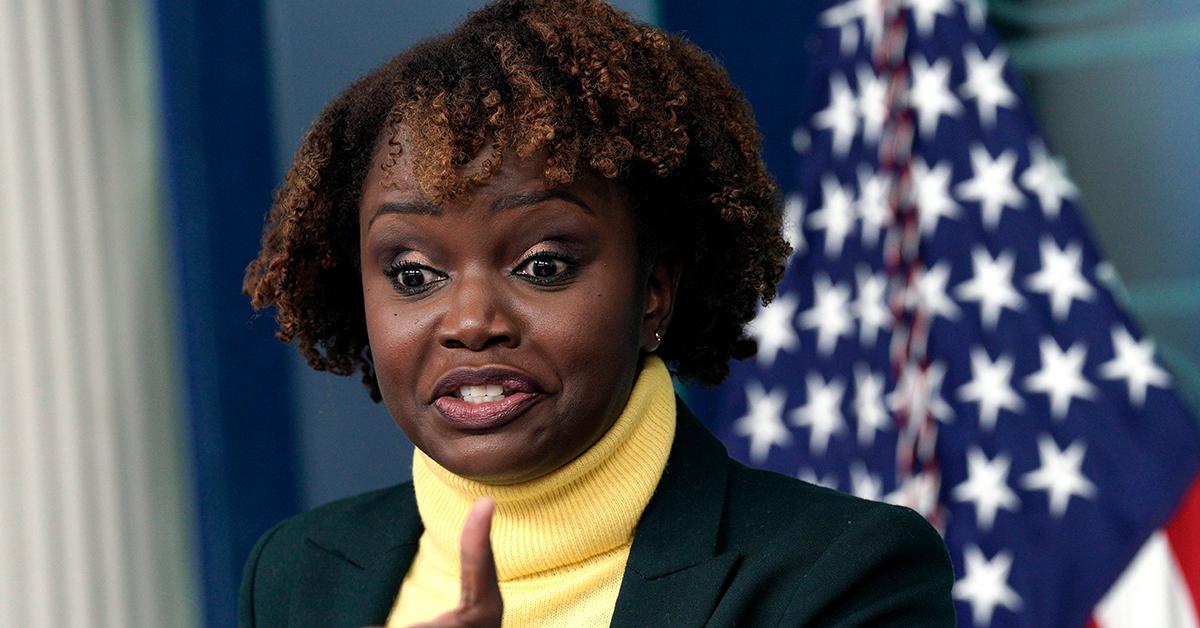 "Don't look now. Russia is attacking Nordstrom. Look out Macy's!" the radio host tweeted.
Others joined in on the fun.
Article continues below advertisement
"What is this world coming to?" shared one Twitter user. "Will the Chinese follow suit by shutting down Saks Fifth Avenue?"
"Maybe Europe could just get their energy cheaper from Nordstrom Rack?" teased another.
Her retail blunder isn't the only reason Jean-Pierre made headlines for what came out of her mouth on Tuesday.
As RadarOnline.com reported, the White House Press Secretary had a saucy comeback for Peter Doocy when the Fox News correspondent brought up her old tweets about Donald Trump.
Article continues below advertisement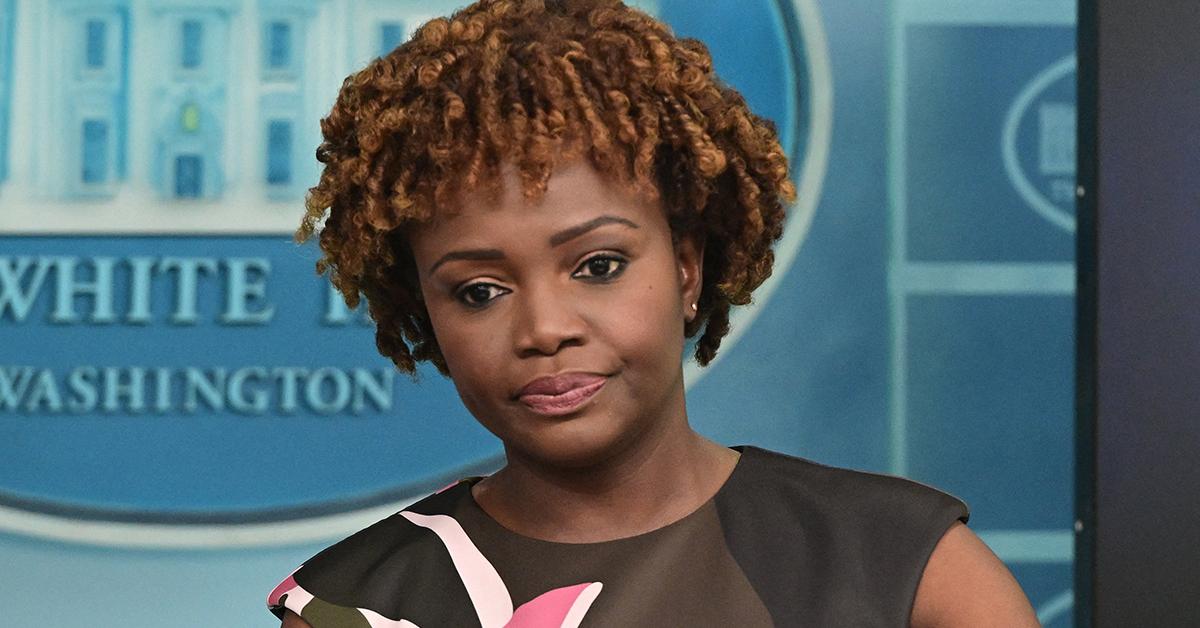 He asked about Biden's stance that "MAGA Republicans" are a "threat to the country" for "refusing to acknowledge an election" and wondered why it was okay for her to question the election results in 2016.
Article continues below advertisement
"If denying an election is extreme now, why wasn't it then?" Doocy asked after reading a series of her old tweets. Jean-Pierre didn't hesitate to confront the question head-on.
"So, let's be very clear that that comparison that you made is just ridiculous," she said, to which Doocy interjected, "How is that ridiculous?"
"You're asking me a question, let me answer it," Jean-Pierre responded. "I was talking specifically at that time of what was happening with voting rights and what was in danger of voting rights."
She argued, "That's what I was speaking to at the time, and here's the thing, I have said, Governor Kemp won the election in Georgia. I've been clear about that. I have said President Trump won the election in 2016 and I've been clear about that."