Kanye West Has Allegedly 'Been Telling Everybody' That Pete Davidson Has A Sexually Transmitted Disease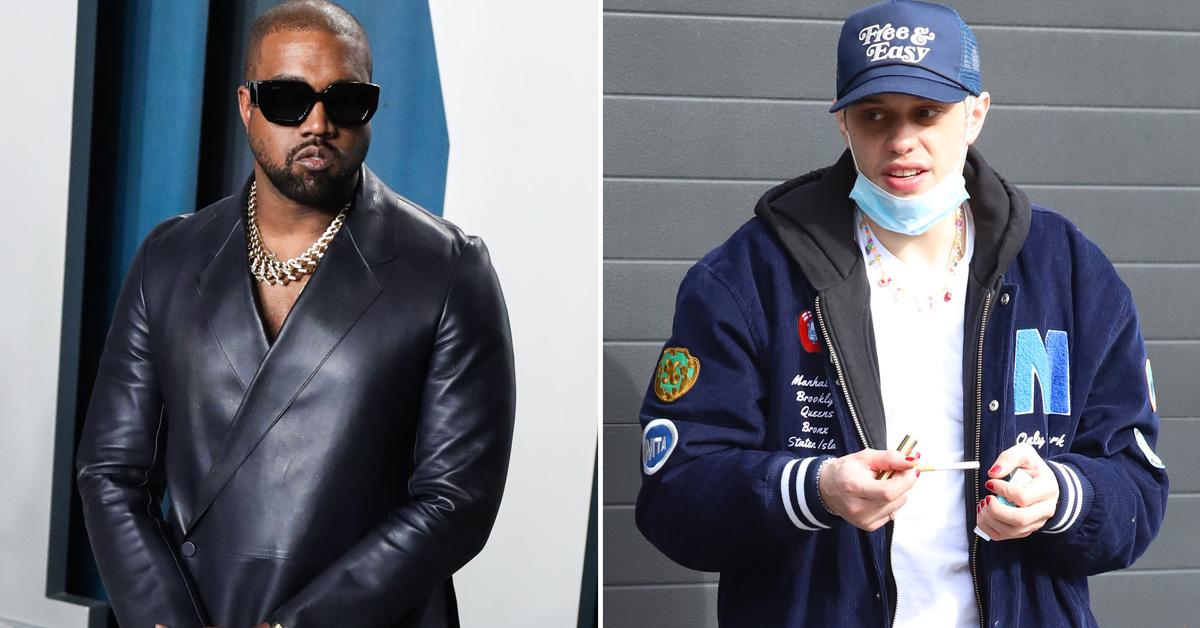 Kanye West is apparently stooping to new trash-talking lows.
After threatening physical violence against his estranged wife's new boyfriend in his latest song, the rapper is now allegedly trying to spread potentially slanderous rumors.
Article continues below advertisement
According to DJ Akademiks – who's plugged into all things pop culture and hip hop – a desperate-sounding Ye has resorted to telling people that Kim Kardashian's comedian boo, Pete Davidson, has a sexually transmitted disease.
"Kanye's been telling everybody within earshot of himself," Akademiks said, per the Jasmine BRAND. "He's trying to spread a rumor that Pete Davidson has AIDS."
"I'm telling you, this is fact. I've heard this from eight people," the DJ went on. "He's telling everybody. I'm telling you, this is a fact."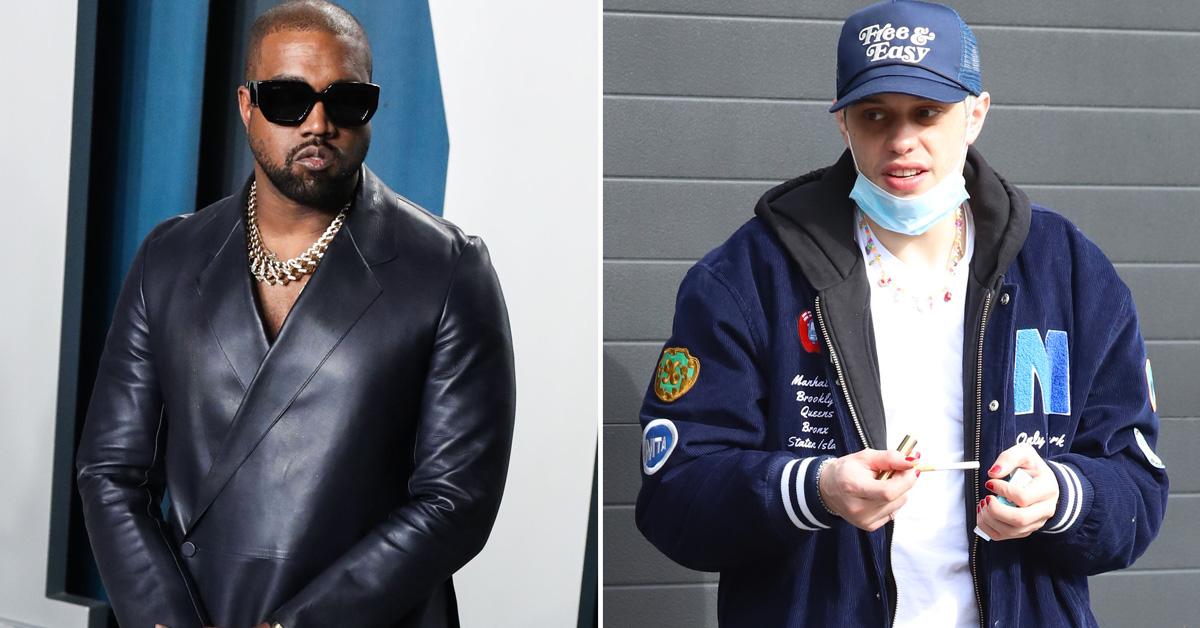 Article continues below advertisement
While West's camp has yet to respond to RadarOnline.com's request for comment, it's worth noting that this wouldn't be the first or only alleged attempt by the musician-turned-designer to destroy Davidson's reputation as well as his relationship with Kardashian.
Earlier this week, sources familiar with the situation claimed that Ye was dissing the Saturday Night Live star's style behind closed doors and expressing concern that all his "work" on Kim's style transformation was being undone.
"Kanye has been telling friends he still feels 'suppressed' by Kim even though they are separated," an insider told The Sun. "He feels he has kept a lot of things quiet for her and he likes to speak his mind, so he feels suppressed."
"He feels she is going for the complete opposite of him to upset him and it pisses him off," added the source. "Clothes and style are very important to Kanye and he has been telling friends he thinks Pete wears the worst clothes ever."
Article continues below advertisement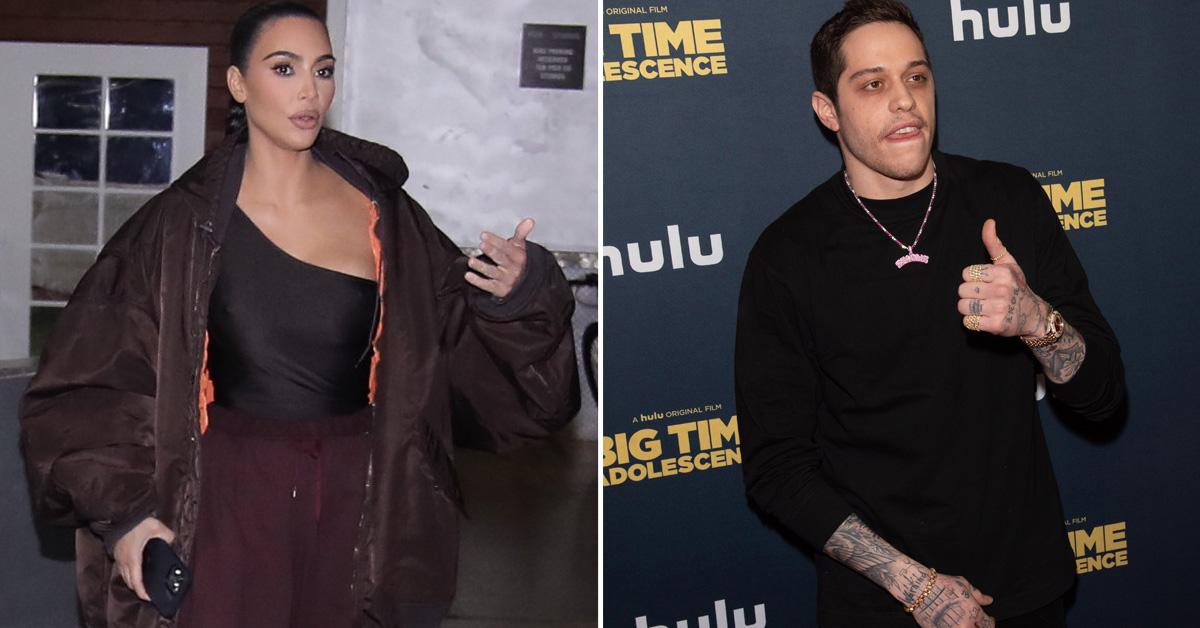 The 44-year-old father of four has apparently been mocking the 28-year-old notoriously unpretentious funnyman for "dressing in clothes 'from the mall.'"
"He thinks it is affecting all the work he did with Kim," the insider continued, adding that "Kanye felt like he gave her the world when he redid her closet and thought he was helping."
Article continues below advertisement
It's not just Davidson's laidback approach to fashion that West finds offensive; it's his presence entirely. In fact, The Sun's source claimed the rapper is convinced that the new couple's unexpected romance is "fake" and all for show.
"He believes the Kardashians make up storylines for their lives and he's sick of it," said the insider.
At this time, it's unclear how much of Kim's budding relationship will be featured on the family's forthcoming Hulu reality show, which is currently filming.
All this comes after Ye dropped Eazy, in which he proclaimed that God had saved him from his near-fatal 2002 car accident just so he could terrorize his estranged wife's new flame 20 years later.