Kanye West Is Concerned Kim Kardashian's 'Fake' Relationship With 'Mall Shopper' Pete Davidson Is 'Affecting All The Work He Did'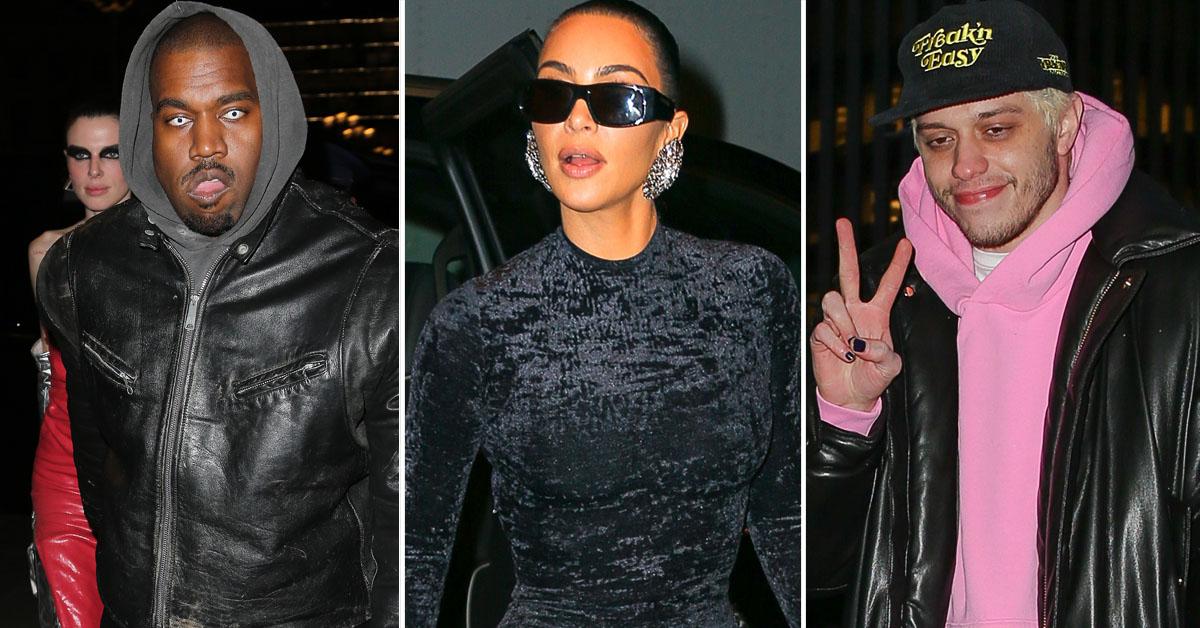 Kanye West is once again taking credit for creating the Kim Kardashian we know today, and he's apparently worried she's moving on with the wrong person.
The rapper is reportedly fuming over his estranged wife's relationship with Pete Davidson for several reasons – the comedian's style being of top concern.
Article continues below advertisement
"Kanye has been telling friends he still feels 'suppressed' by Kim even though they are separated," a source familiar with the situation told The Sun. "He feels he has kept a lot of things quiet for her and he likes to speak his mind, so he feels suppressed."
This insider went on to elaborate on the Yeezy designer's issues with the way the Saturday Night Live star dresses.
"He feels she is going for the complete opposite of him to upset him and it pisses him off," said the source. "Clothes and style are very important to Kanye and he has been telling friends he thinks Pete wears the worst clothes ever."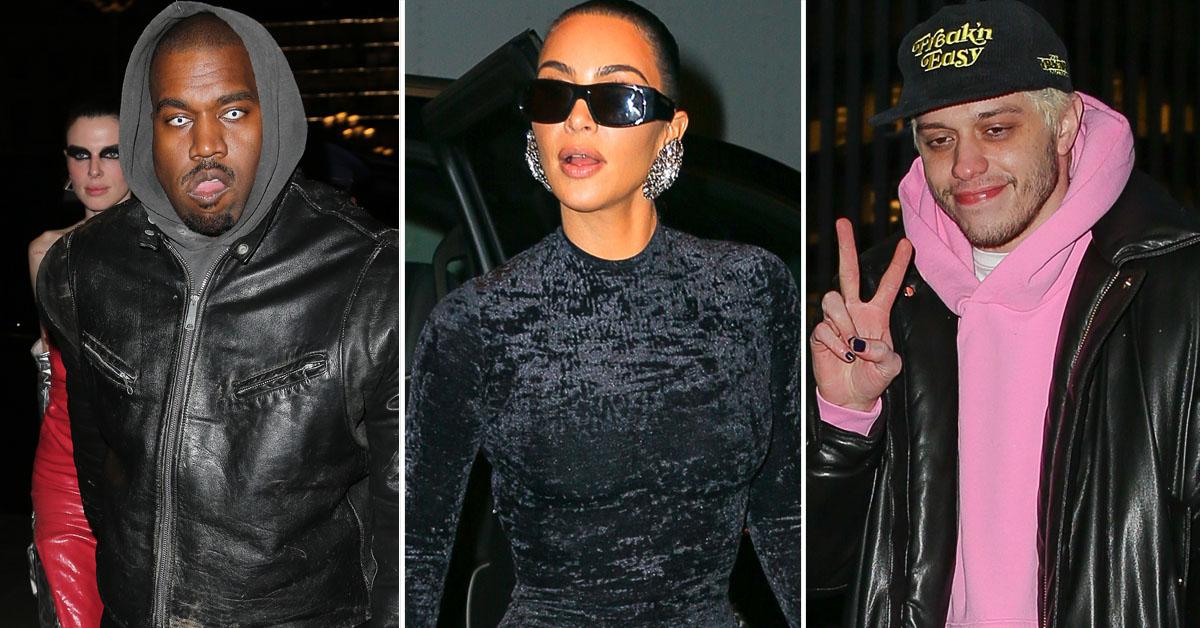 Article continues below advertisement
Ye has apparently been "dissing" the 28-year-old notoriously unpretentious funnyman for "dressing in clothes 'from the mall.'"
"He thinks it is affecting all the work he did with Kim," the insider continued, adding that "Kanye felt like he gave her the world when he redid her closet and thought he was helping."
It's not just Davidson's laidback approach to fashion that West finds offensive; it's his presence entirely. In fact, The Sun's source claims the rapper is convinced the new couple's unexpected romance is "fake" and all for show.
"He believes the Kardashians make up storylines for their lives and he's sick of it," said the insider.
At this time, it's unclear how much of Kim's budding relationship will be featured on the family's forthcoming Hulu reality show, which is currently filming.
Article continues below advertisement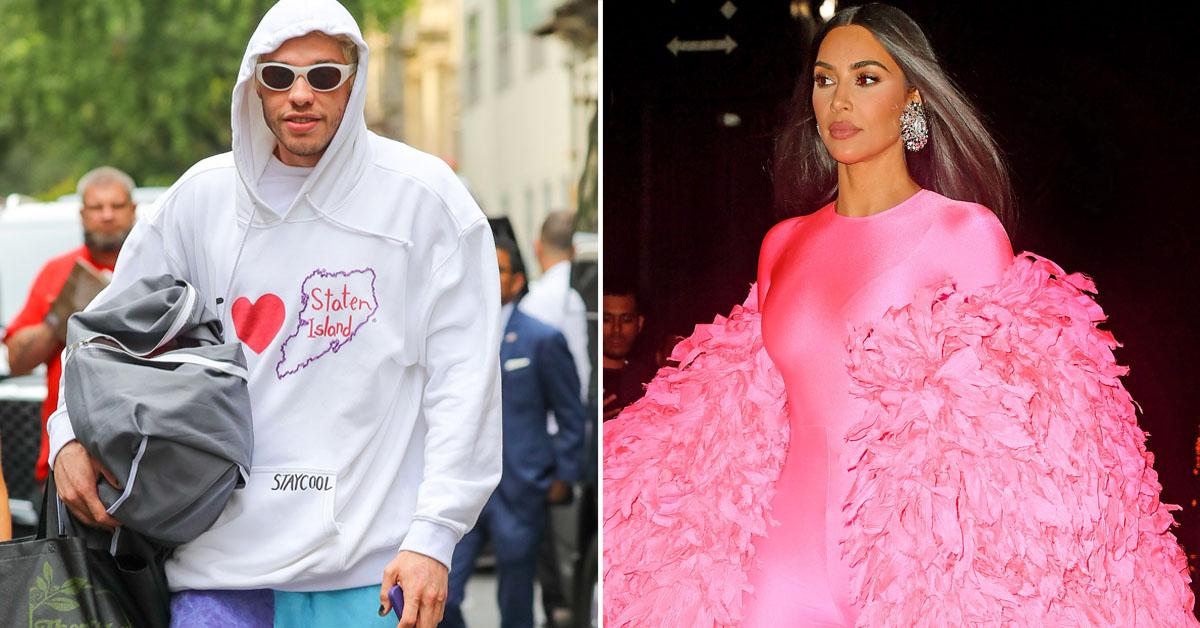 Ever since Kim and Pete got together, Kanye has been quite vocal about his concerns with coparenting. Apparently, he doesn't agree with his estranged wife's approach to how she lets their children dress, their presence on social media and even feels she's led them astray from religion.
The Sun's source said West thinks the kids are "turning out like 'mini Paris Hiltons' with the way [Kardashian] dresses them now" and is "annoyed North [West] has a TikTok, as he doesn't want the kids on social media."
"He also introduced religion to her with Sunday service," the insider added. "Now that she doesn't want to be around him, Kanye is upset she is losing the religion and his style."
Article continues below advertisement
Despite all his alleged feelings, the Grammy winner apparently acknowledges that he's not perfect, either.
"Kanye knows he has made mistakes and now wants to make amends and be able to see his kids," said the source. "But he feels like Kim is making it weird and acting cold towards him."