Kanye West Reportedly Hires Private Chef For Mercedes-Benz Stadium Stay, Rapper Still Sleeping On Twin Bed
Kanye West may be shacking up at the Mercedes-Benz Stadium in Atlanta, Georgia, but that doesn't mean he's down to dine on the usual sports arena fare.
Article continues below advertisement
The 44-year-old rapper has reportedly brought in a private chef to cook his meals while he continues to put the finishing touches on his highly anticipated 10th studio album, Donda.
Ironically, the musician-turned-designer – who's estimated to be worth around $1.8 billion – is currently sleeping on a twin size bed inside a windowless, 6-by-8, prison cell-looking room.
The only things hanging on the cold, cream-colored cinderblock walls of his very humble abode are a small, flat-screen television and digital clock, which Ye covered up with a towel...because who needs time when you have an album to finish?
Article continues below advertisement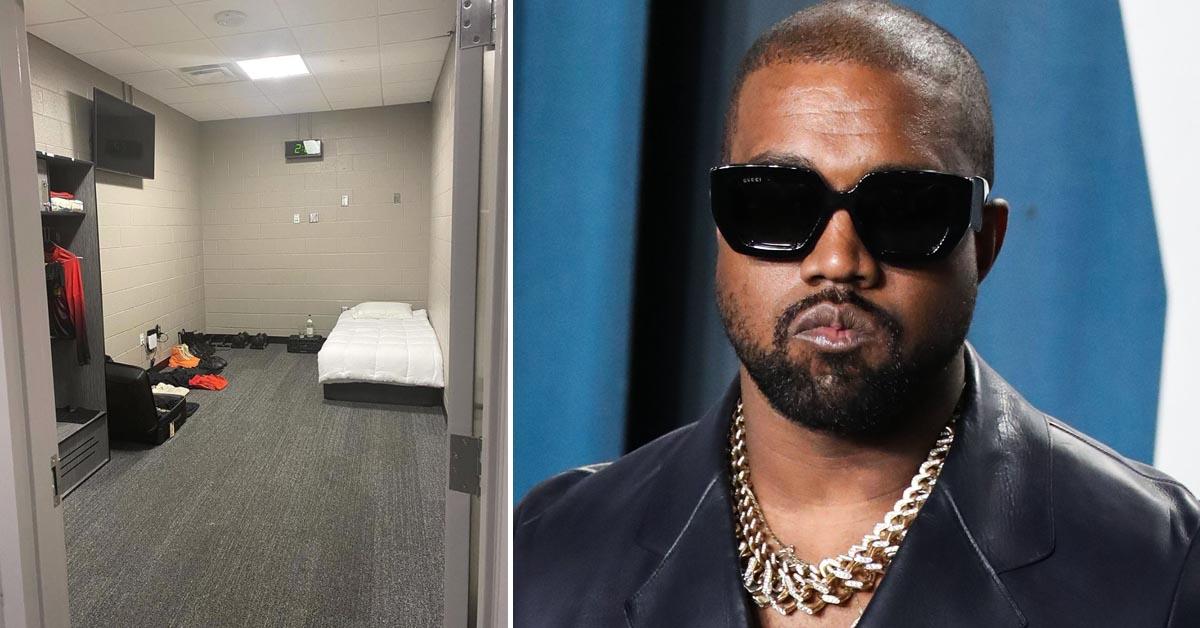 As RadarOnline.com previously reported, Kanye has been sleeping and working at the massive, 71,000-seat arena since his first listening party, which took place July 22.
Aside from the fact that it was not followed by the album's expected drop, the event was deemed successful, bringing in a reported 3.3 million streams on Apple Music.
Article continues below advertisement
In front of hundreds of A-list stars – including estranged wife Kim Kardashian and their four children – West cried as he rapped about "losing my family."
He was supposed to release the album at the stroke of midnight, but the often unpredictable creative genius simply needed more time.
Now, according to Page Six, the rapper has an actual contract in place with the venue to live there temporarily until Donda is done-da.
Article continues below advertisement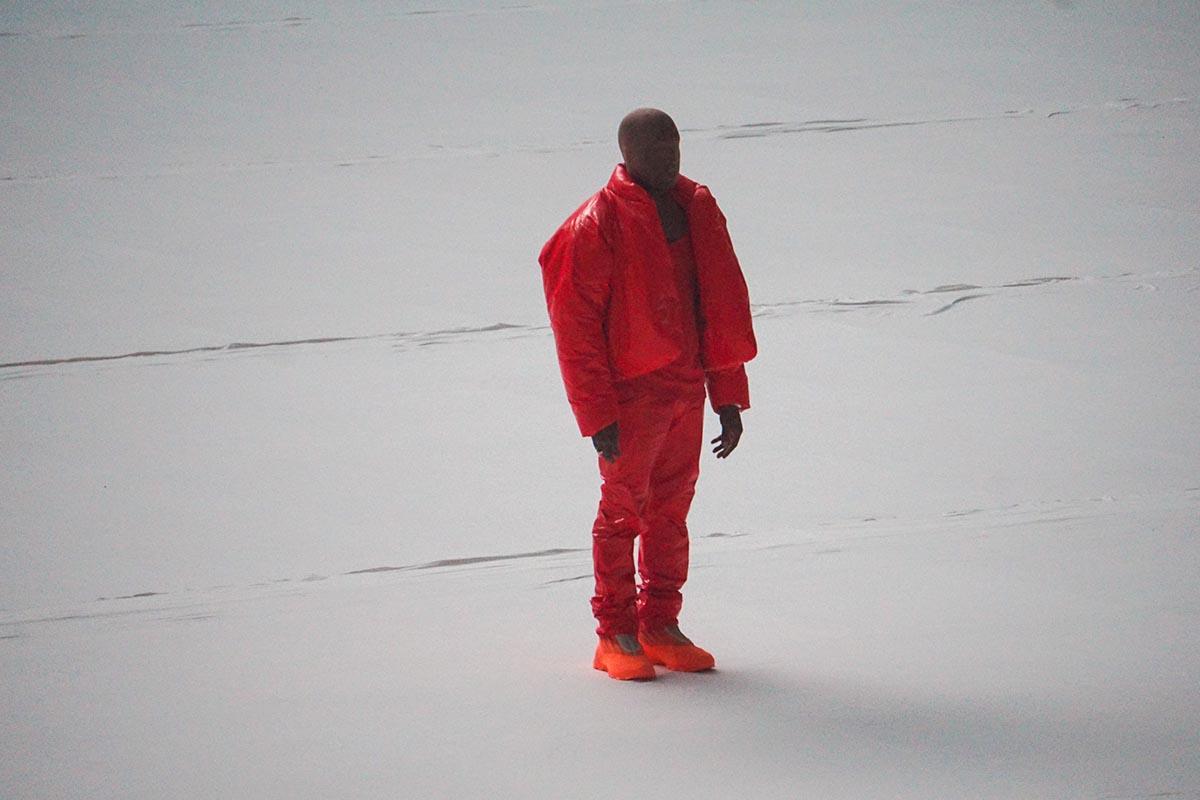 The outlet does not mention whether he is paying to stay there, being paid or neither, and also does not state West's move-out date – if there even is one.
However, he's been there while a professional soccer match has been going on, so it's not like the stadium can't carry on with business as usual!
Article continues below advertisement
West's team confirmed he will be holding a second listening party at his Atlanta "home" on Aug. 5, with a new projected release date of Aug. 6.
Assuming there won't be a second delay, that's quite an interesting date.
We've confirmed Drake's eagerly awaited record, Certified Lover Boy, is still slated to drop that same day.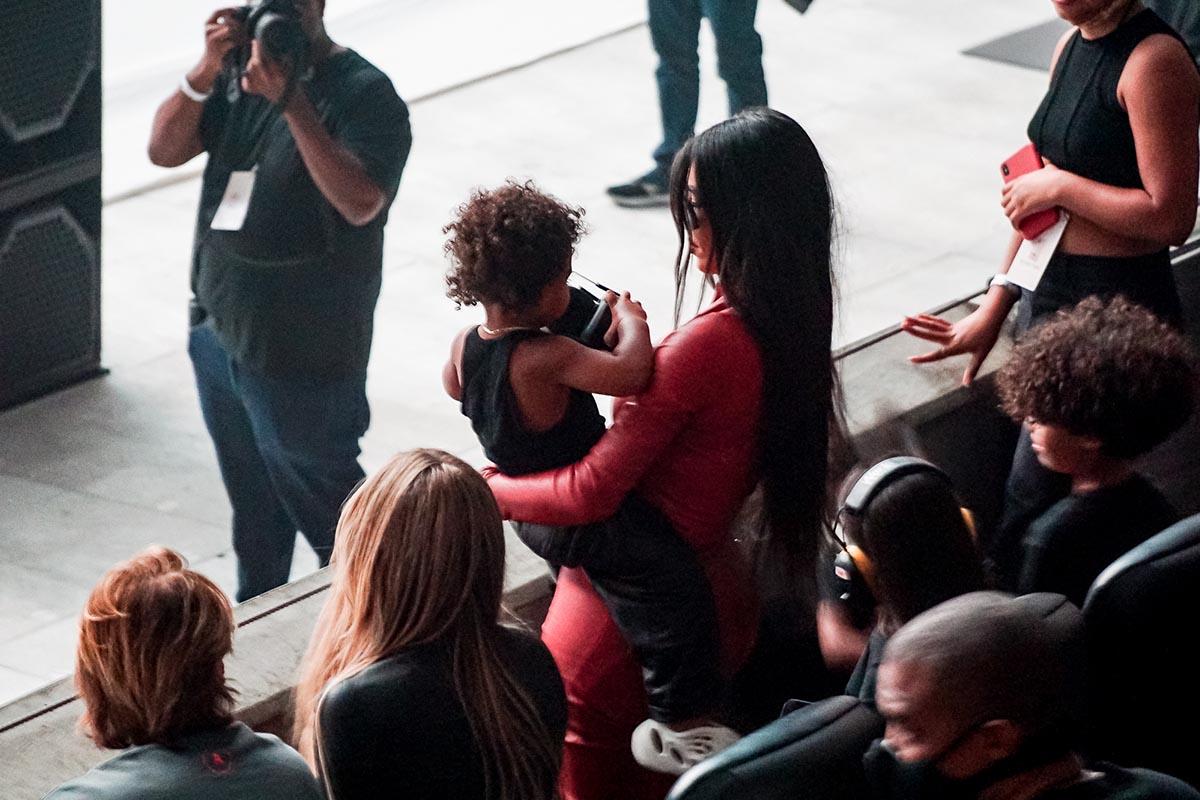 Article continues below advertisement
Though the two have seemingly mended their once-fractured relationship, messing with someone's bag – or their wife – is usually not taken well.
As fans recall, the dueling Grammy winners' beef reached its peak when rumors that Drake used to hook up with Kanye's estranged wife began to swirl.
Article continues below advertisement
And they didn't seem baseless, either. Drizzy himself lit the match that started the fire when he released his 2018 hit, In My Feelings. Many fans speculated that "Kiki" in the song was a reference to Kim.
Nick Cannon didn't help the situation when he seemingly confirmed the hookup rumors, saying at the time, "There is something real personal Drake holds over that whole family. Like, y'all don't want me to let this out."
(Yes. Yes, we do.)
As expected, Kanye went after both Drake and Nick on Twitter, saying that "there would never be a Drake without a Kanye" and telling Mariah Carey's ex-husband to not "be making no suggestions like nobody f--ked my wife."