Justin And Hailey Bieber Prepare For Parenthood By Babysitting Model's Niece, Couple Seen Pushing 1-Year-Old Iris In Stroller
Article continues below advertisement
The 27-year-old pop star and his 24-year-old wife were spotted pushing Iris Elle Aronow in a stroller around Los Angeles, California, Sunday afternoon.
Iris – who turned 1 on Aug. 17 – is the daughter of Hailey's older sister, 28-year-old Alaia Baldwin, and her husband of four years, Andrew Aronow.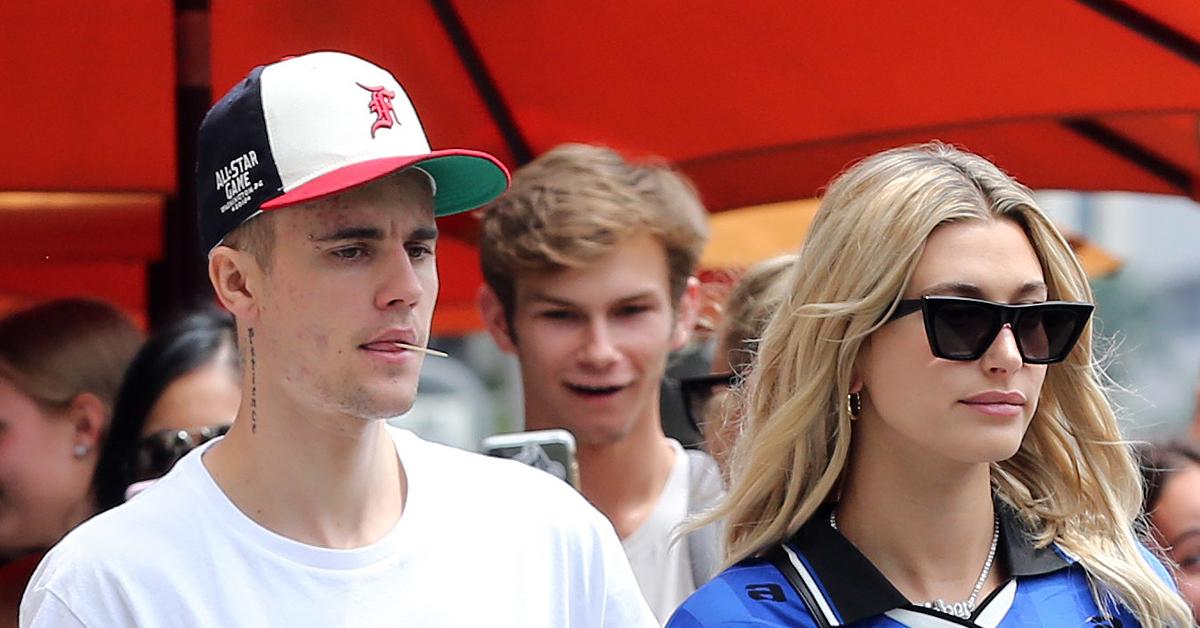 Article continues below advertisement
Hailey looked fashionable as always in an oversized brown blazer, denim shorts and white sneakers, while Justin kept things casual with black sweatpants, a short-sleeved shirt, Nike kicks and a black baseball cap.
As for Baby Iris, she had on an adorable pink onesie with matching sneakers.
During the family outing, the beautiful trio stopped at Alfred Coffee in West Hollywood, where Hailey ordered an iced Matcha latte and Justin stuck with a traditional hot coffee.
They then visited the Melrose Place Farmer's Market before stopping at Joan's On Third for an outdoor lunch in the hot summer sun.
Article continues below advertisement
Justin documented a portion of the day on his Instagram Story, posting the cutest video of Iris sucking on her blue pacifier while wiggling around in her stroller. Stuffed animals dangled from the bumper bar in front of her.
"Cute sweet niece," the singer wrote atop the clip, which was set to the tune of his breakout song, Baby.
Article continues below advertisement
Last week, Hailey celebrated Iris' milestone birthday with a black-and-white photo showing her and her husband kissing their precious niece on each of her scrumptious cheeks.
"Happy 1st birthday to our beautiful smushy girl," the model wrote, adding a white heart and smiley face emoji. "Aunty and Uncle love you so much!"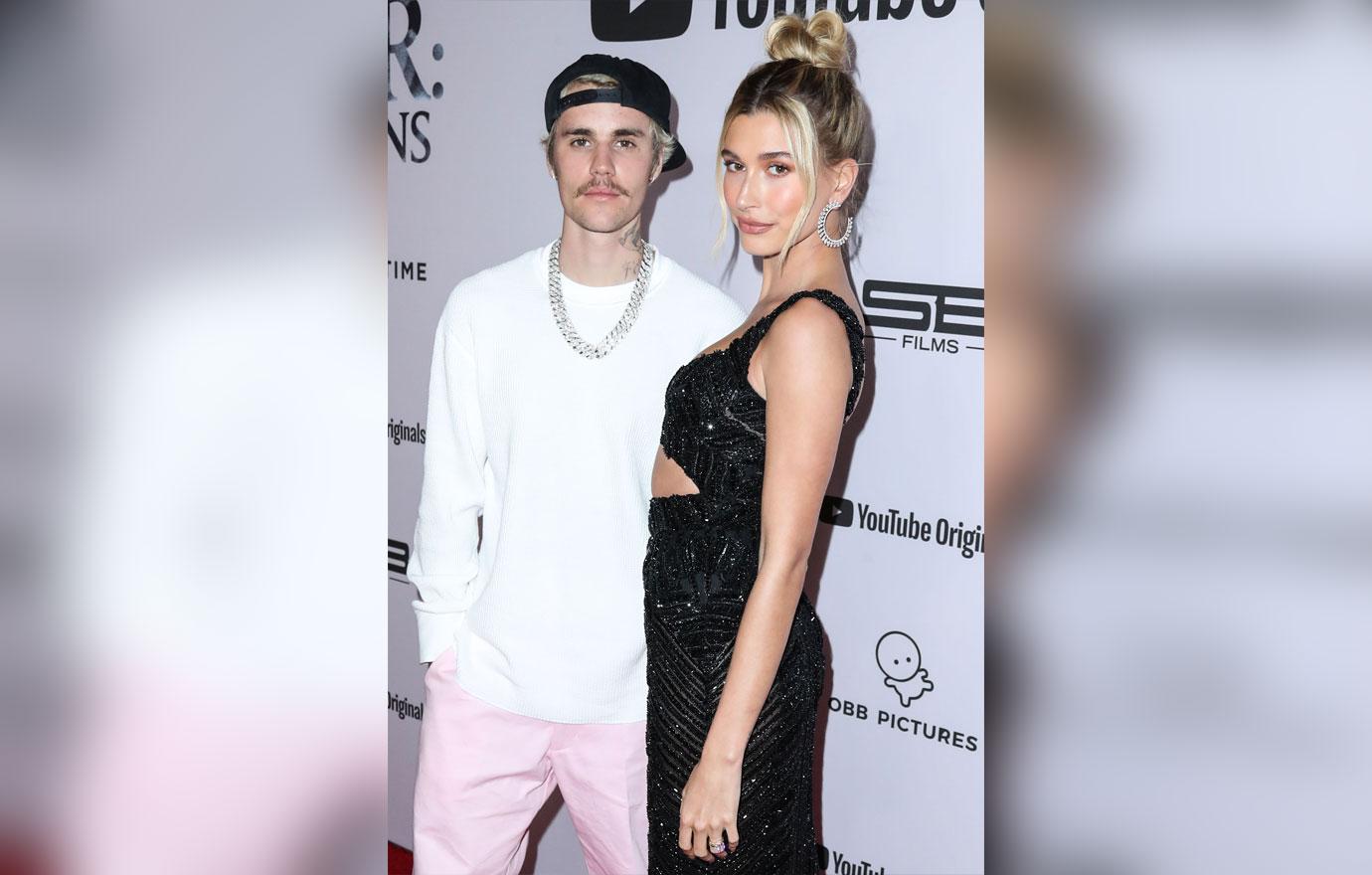 Article continues below advertisement
Though they're admittedly smitten with Iris, Justin and Hailey seem to be A-OK with the titles "Aunty and Uncle" these days.
Just last month, she swiftly shut down pregnancy rumors after her jokester hubby captioned a photo of the pair, "mom and dad."
After the instant media frenzy that ensued, Hailey quickly commented, "I think you should maybe change this caption to *Dog Mom and Dad* before anyone gets it twisted," and added a laugh-cry emoji.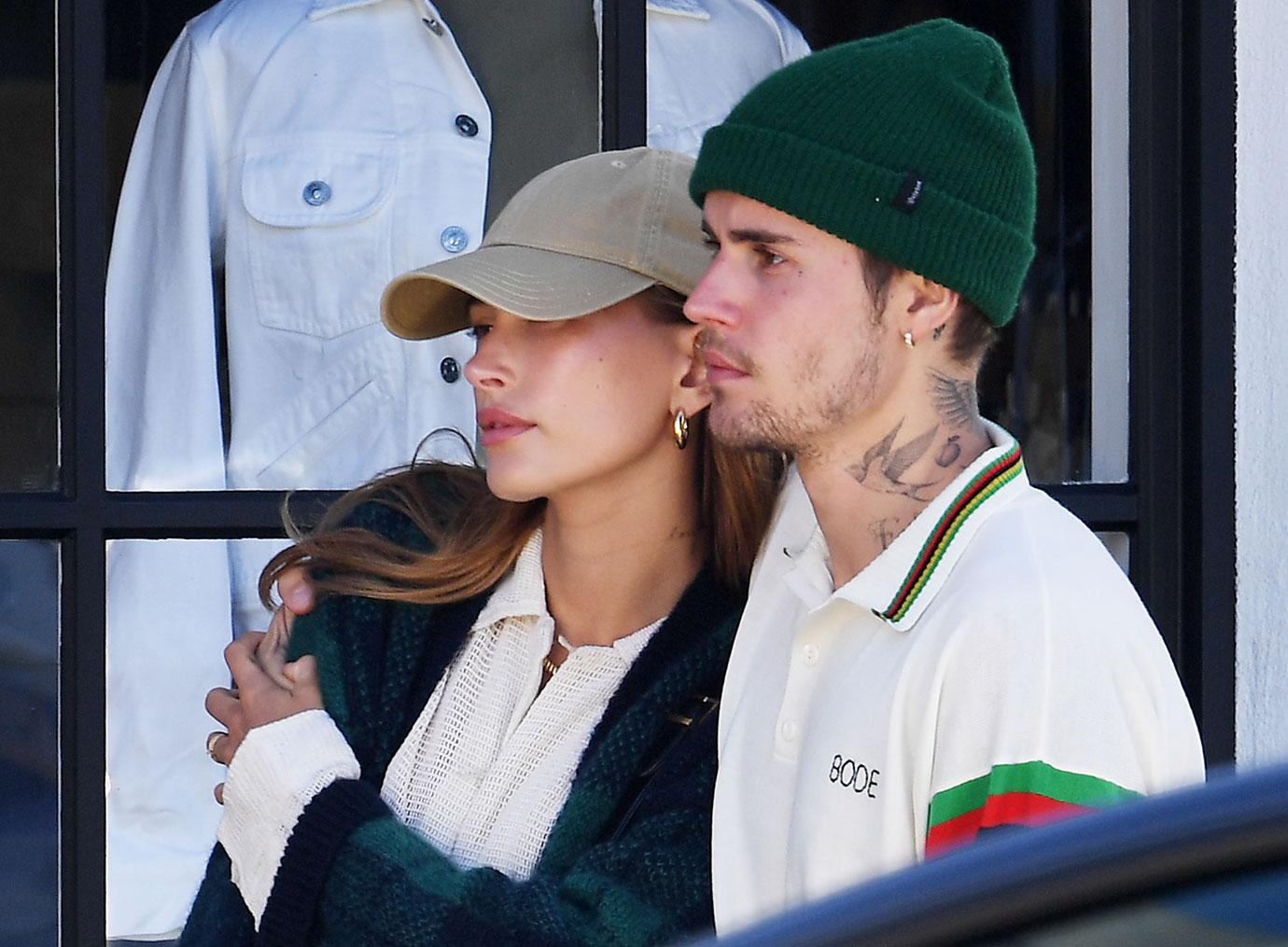 Article continues below advertisement
Last year, Justin revealed that he and his wife were in no rush to start pumping out little ones following their September 2018 nuptials after a whirlwind engagement.
"There's not really an issue, but I think Hailey still has some things she wants to accomplish as a woman," he said at the time. "And I think she just is not ready yet, and I think that's OK."
According to the pop star, the cover girl "wants to have a few" children. As for his desires, he said he wants to "have as many as Hailey is willing to push out" and that if it were up to him, they'd have themselves "a little tribe."
However, Justin was quick to note "it's her body" and that he is down for "whatever she wants to do."