Ex-'19 And Counting' Star Josh Duggar Arrested, Placed On 'Federal Hold' Five Years After Being Accused Of Sexual Assaulting Young Girls
Article continues below advertisement
The 33-year-old former 19 And Counting star was allegedly nabbed on Thursday and placed on a federal hold at the Washington County jail in Arkansas.
According to reports, he is currently being detained without bail.
Article continues below advertisement
His arrest comes five years after he was accused of sexually assaulting young girls when he was a minor, including four of his sisters and a babysitter.
Today's incident also comes just days after his wife, Anna Duggar, revealed she's pregnant with the couple's 7th child.
Article continues below advertisement
Josh Duggar's mug shot has obtained by RadarOnline.com and shows the controversial ex-reality star wearing a white t-shirt while flashing a strange smirk. His appearance looks disheveled and his beard untrimmed.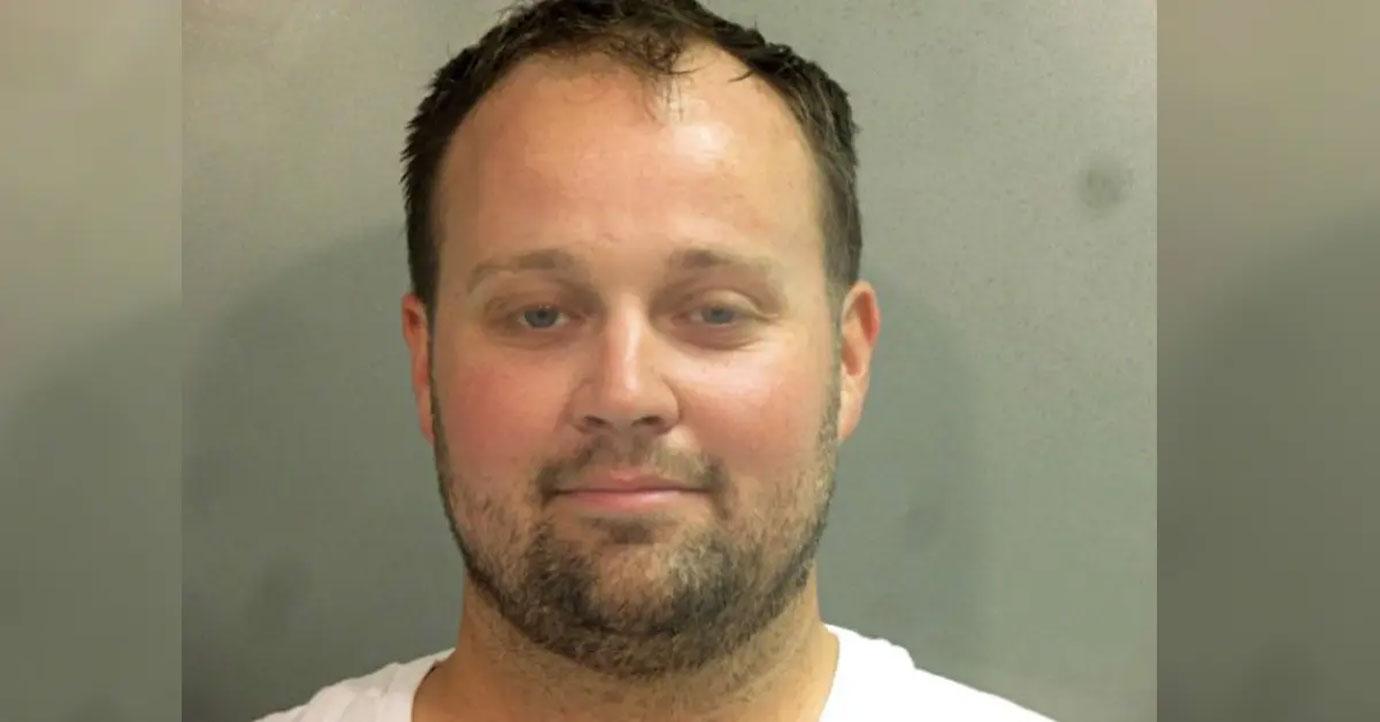 Article continues below advertisement
As of this post, it is unknown why Josh Duggar was arrested today; however, Homeland Security agents raided the Arkansas car dealership he works at reportedly in connection to a federal probe in November 2019.
Article continues below advertisement
On Friday, his wife made the announcement that they were adding another bundle of joy to their already large family. Posting a video of the gender reveal, Josh and Anna Duggar appeared to be happy.
"It's a GIRL!!!!!" she captioned the post. "We are overjoyed to announce baby seven is on the way and we can't wait to hold her in our arms this fall!"
The couple tied the knot in 2008 and have 6 kids together -- Mackynzie, 11, Michael, 9, Marcus, 7, Meredith, 5, Mason, 3, and Maryella, 17 months.
Article continues below advertisement
Five years ago, Josh Duggar was accused of molesting five girls -- including his four sisters -- when he was 14 years old.
At the time, he released a statement and apologized for his actions.
"Twelve years ago, as a young teenager, I acted inexcusably for which I am extremely sorry and deeply regret. I hurt others, including my family and close friends," Josh Duggar said in a statement at the time. "I confessed this to my parents who took several steps to help me address the situation. We spoke with the authorities where I confessed my wrongdoing, and my parents arranged for me and those affected by my actions to receive counseling. I understood that if I continued down this wrong road that I would end up ruining my life."