John Mayer Paid To Fly Bob Saget's Body Home From Florida On Private Plane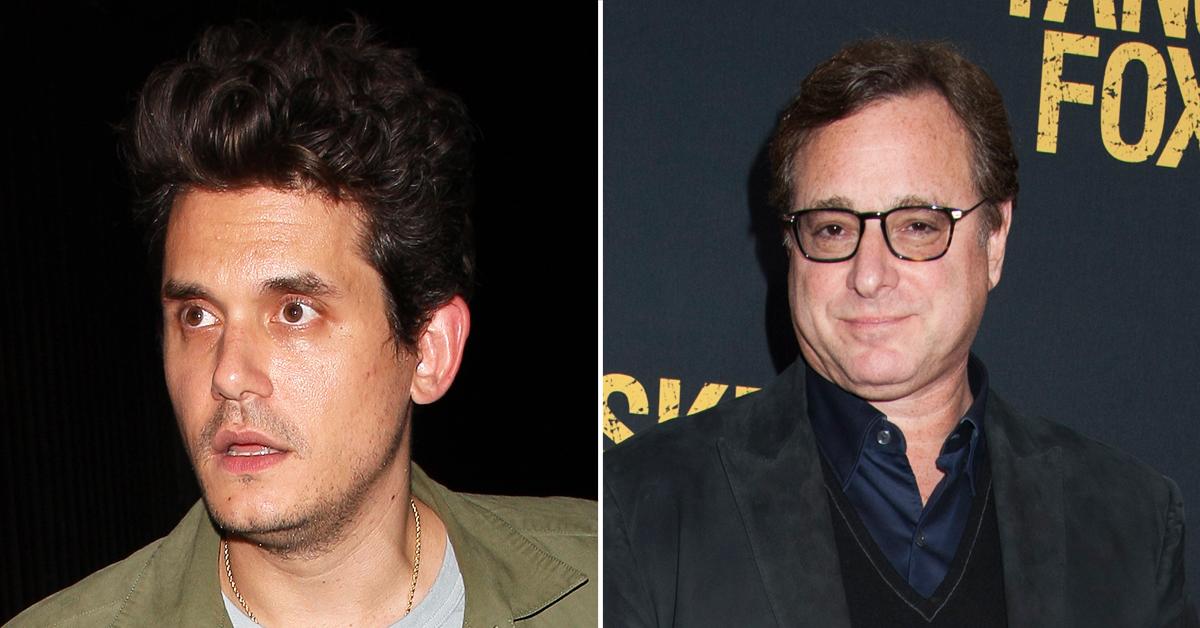 John Mayer reportedly paid to have Bob Saget's body flown from Florida back to Los Angeles following his death. The kind gesture came after he picked up the late actor's car from the airport and drove it back with comedian Jeff Ross.
Article continues below advertisement
According to Daily Mail, the 44-year-old singer and guitarist paid for a private plane to fly the late comedian home to California just before his funeral last week.
Besides flying Saget's body home to be buried, Mayer and Ross picked up the Full House star's car from LAX, a bittersweet adventure that the two documented on Instagram while also telling stories about Bob.
Mayer and Ross were close friends of Saget. The duo even served as pallbearers at his funeral.
Article continues below advertisement
Besides bringing his body and car home, Mayer also launched a fundraising campaign in honor of Saget. Announcing last week that he was collaborating with Jeremy Dean and Maggie Enterrios, the singer is designing a sweatshirt hoodie paying homage to the late comedian. All the proceeds will go to the Scleroderma Research Foundation – Saget's favorite charity.
Article continues below advertisement
"Bob Saget worked tirelessly to raise awareness for the Scleroderma Research Foundation. That's why I asked #jeremydean & @littlepatterns to help design this hoodie to keep his memory and the fight for a cure alive. Out Now - All proceeds go to @srfcure," Mayer posted to Twitter last week along with a photo of the hoodie.
Article continues below advertisement
As if picking up Saget's car from the airport, flying his body home to be laid to rest, and launching a fundraiser in the comedian's memory wasn't enough, Mayer also gave a touching tribute to Saget that he posted to social media.
"I've never known a human being on this earth who could give that much love, individually and completely, to that many people in a way that made each person feel like he was a main character in their life and they were a main character in his life," Mayer said in a video taken when he and Ross were driving Saget's car home from the airport.
Article continues below advertisement
"Everyone is so aware how universal Bob's love for people was. The thing that just keeps coming up when people say they're sorry is just, 'I loved that guy,'" he continued. "He had every excuse under the sun to be cynical, to be upset, to be distrusting. He had every reason to be the guy in the back of the bar bitter."
As RadarOnline.com previously reported, Saget was found dead in his Ritz-Carlton hotel room in Orlando, Florida on January 9, 2022, following a stand-up performance the night before in Jacksonville.
Article continues below advertisement
Although the 65-year-old actor and comedian's cause of death has not yet officially been confirmed, officers who responded to the scene reportedly believe he either suffered a heart attack or stroke in his sleep.