Joe Rogan Mocked On Social Media For Sharing Fake Steven Seagal Story Amid Spotify Controversy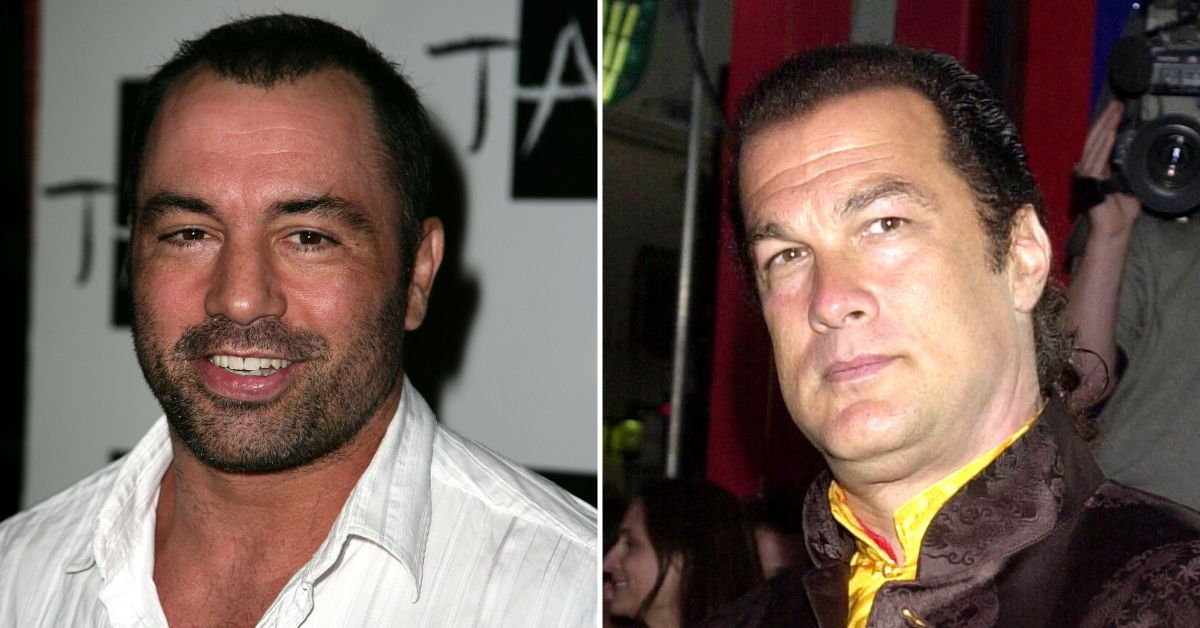 Joe Rogan is coming under fire once again, but this time it has nothing to do with his ongoing Spotify controversy. The podcast host shared a fake story regarding Steven Seagal fighting alongside Russian forces in Ukraine, and his fans and followers wasted no time trolling him over the blunder.
On Monday, The Joe Rogan Experience podcast host took to Facebook and Instagram to share the story, even going so far as to provide his own caption to the obviously spoofed story.
Article continues below advertisement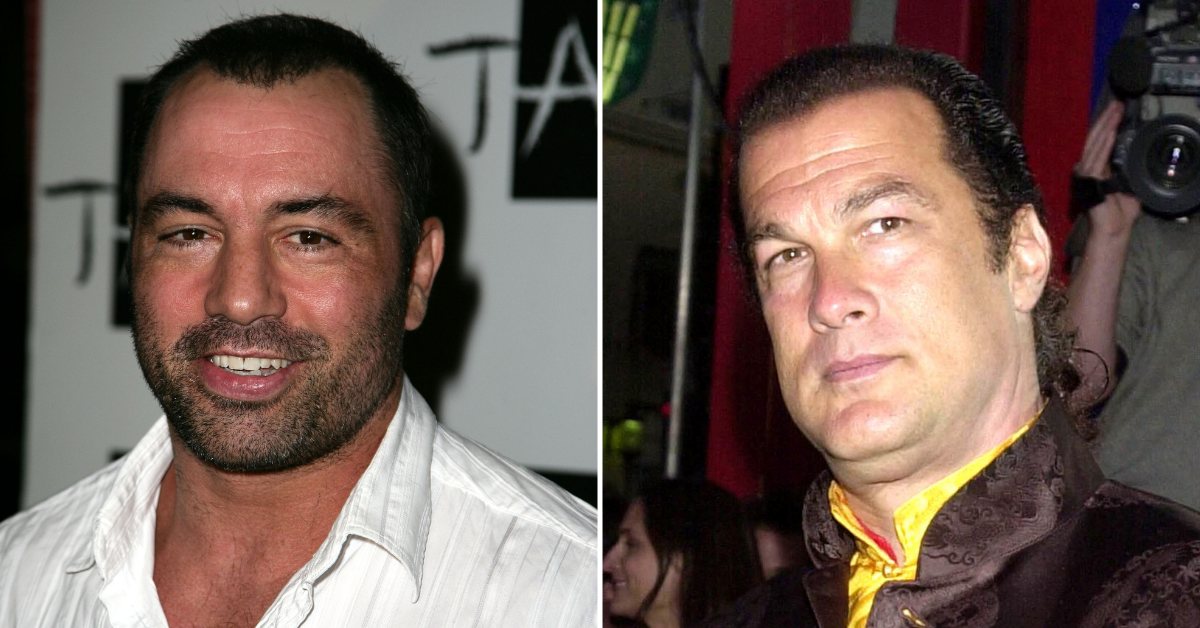 "Intelligence agencies around the world have spotted American actor Steven Seagal among Russian special forces positioned around the outskirts of Gostomel airfield near Kyiv captured by Russian airborne troops," the caption of the fake report read, to which Rogan responded: "If I had to guess the plot of this f---ked up movie we're living through I would say we are about 14 hours from the arrival of the aliens."
The 54-year-old podcast host's followers wasted no time, calling Rogan out for believing the story was actually real while blatantly trolling him in the comments section of his post.
"This is obviously photoshopped though," one of Rogan's Instagram followers responded. "I may be a beluga whale but I do make memes for a living so I like to think I can detect a meme with my sonar."
Article continues below advertisement
"For anyone who thinks this is real: it's quite cold — about -2°C — in most of Ukraine. This photo was clearly shot on a warm day," another person commented.
Other people responded to Rogan's post clarifying that the image used in the faux-story was, in fact, from Seagal's 2016 film Sniper.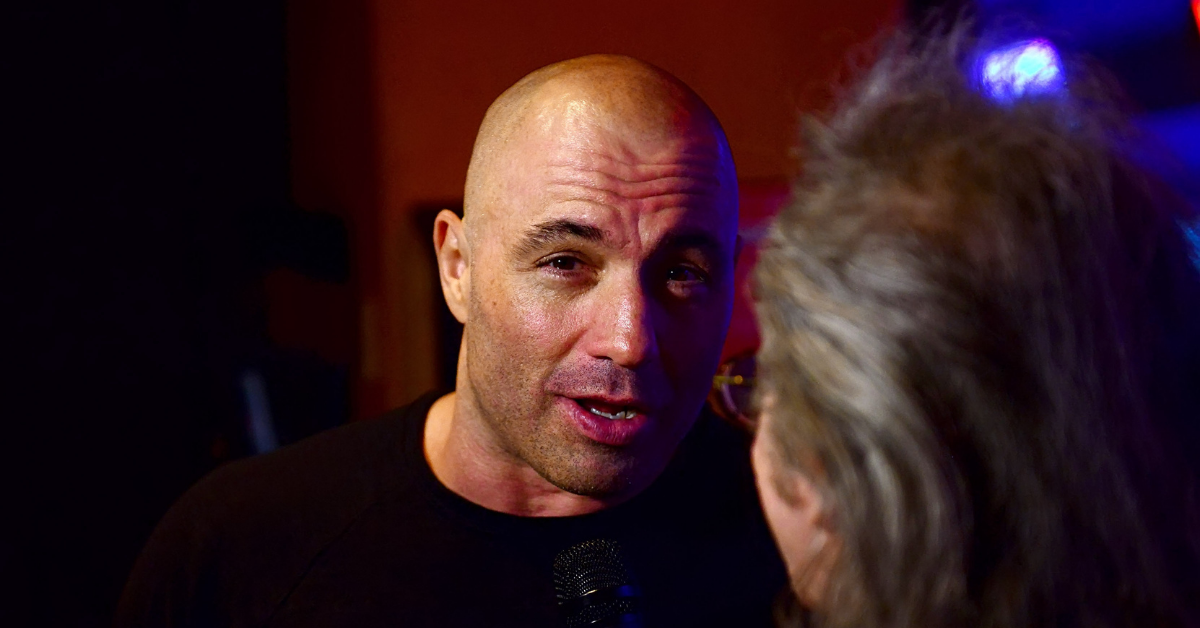 Whether or not Rogan shared the story as a joke is up for debate, but he did ultimately delete it from his social media platforms following the backlash, some of which in response to his failure to take the Russian invasion of Ukraine seriously.
"I am so ashamed of you Joe Rogan," one angry fan wrote. "You go on and post about alien invasions and living in movies, but when actual tragedy starts with real people dying you are silent."
Article continues below advertisement
"When a real monster needs to be stopped, you do nothing," the person continued. "Is it because you actually are not so 'objective' and 'curious', but you are definitely brainwashed for good. Speak up! Condemn atrocities! You have a huge platform. Act like a leader and stop posting irrelevant stuff making it all look like a joke. It's not."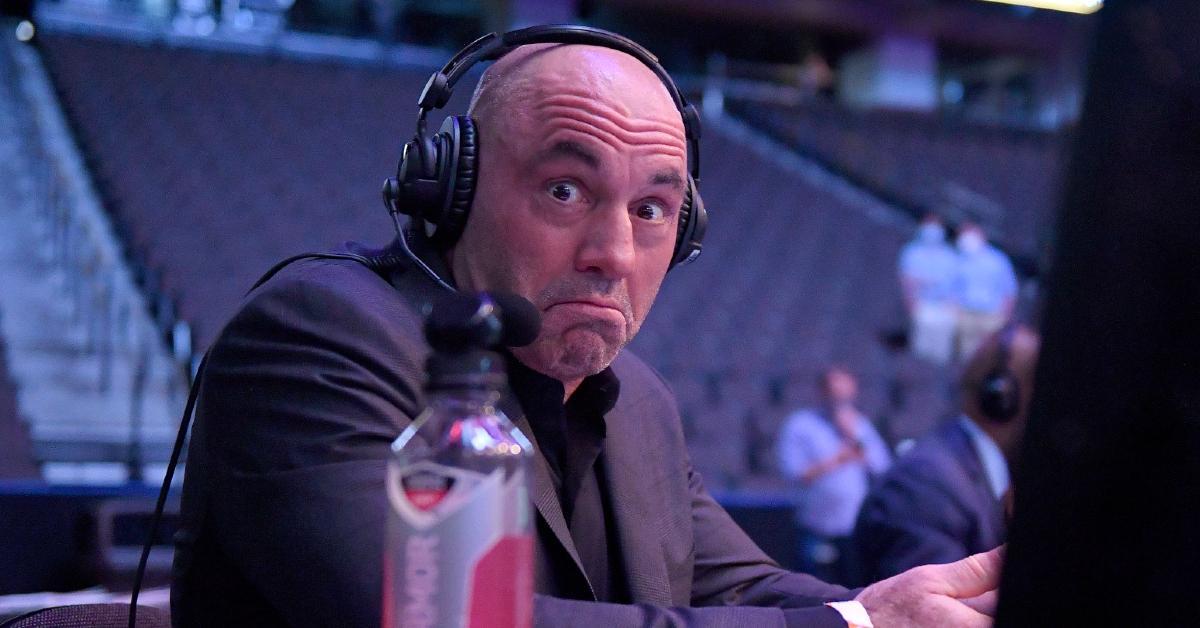 As RadarOnline.com reported, this sharing of misinformation does not help the fact that the Spotify podcast host is still battling racist and sexist comments he made on his show.