J.K. Rowling MIA From HBO's 'Harry Potter' 20-Year Reunion Special After Daniel Radcliffe Slammed Author's Transphobic Remarks
Harry Potter fans are getting the Friends treatment! HBO Max has announced that Daniel Radcliffe, Rupert Grint, Emma Watson, and other stars of the franchise will be coming together for a 20th reunion special; however, J.K. Rowling does not appear to be on the guest list.
Article continues below advertisement
"For the first time ever, the legendary cast returns to where the magic started. Harry Potter 20th Anniversary: #ReturnToHogwarts, streaming New Year's Day, only on HBO Max. International release coming soon," HBO revealed on Tuesday.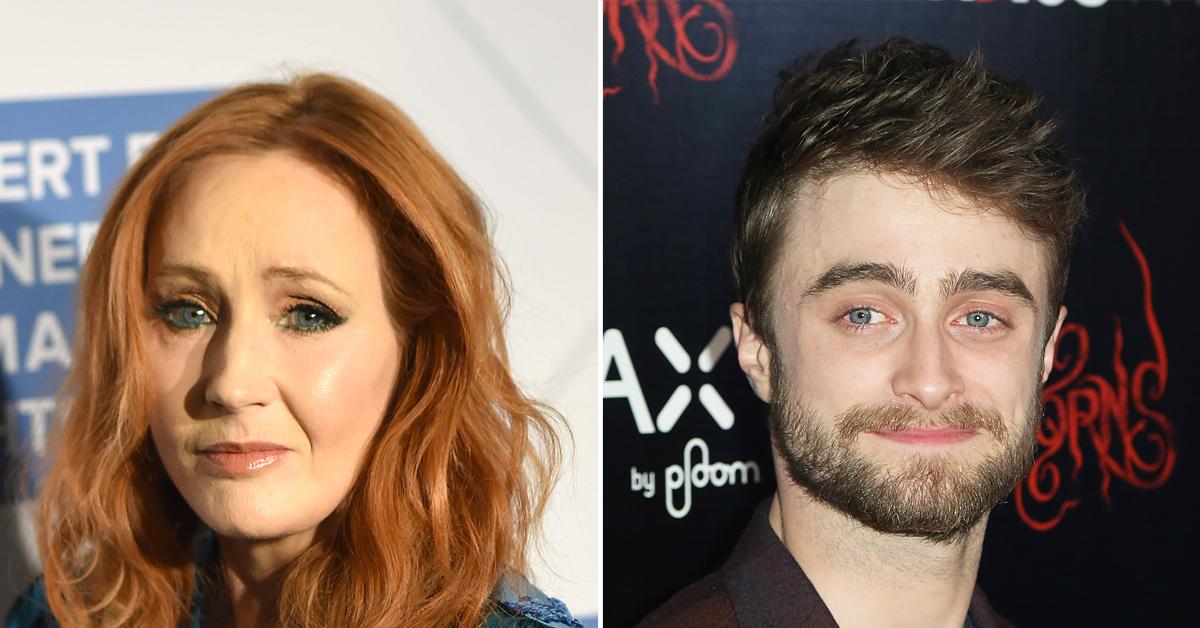 Article continues below advertisement
"A Max Original event with Daniel Radcliffe, Rupert Grint, Emma Watson, Helena Bonham Carter, Robbie Coltrane, Ralph Fiennes, Gary Oldman, Imelda Staunton, Tom Felton, James Phelps, Oliver Phelps, Mark Williams, Bonnie Wright, Alfred Enoch, Matthew Lewis, Evanna Lynch, Chris Columbus, and many more," they continued.
While the company listed a slew of names, Rowling was noticeably absent from the announcement.
It seems HBO purposely left the Harry Potter author off the guest list after she sparked controversy with what many perceived as anti-trans comments, something the franchise's stars made it clear they didn't stand for.
Article continues below advertisement
In 2020, Rowling stood up for a tax specialist who got fired over posting transphobic tweets. After catching backlash, she shared a blog post where she doubled down on her stance.
Claiming she was getting threatened and cyberbullied, the Harry Potter creator said she had "five reasons for being worried about the new trans activism, and deciding I need to speak up."
Rowling then launched into a lengthy rant about "the huge explosion in young women wishing to transition" and the idea of "detransitioning," in which the person goes back to their birth gender.
Later in her blog, she wrote, "So I want trans women to be safe. At the same time, I do not want to make natal girls and women less safe. When you throw open the doors of bathrooms and changing rooms to any man who believes or feels he's a woman – and, as I've said, gender confirmation certificates may now be granted without any need for surgery or hormones – then you open the door to any and all men who wish to come inside. That is the simple truth."
Article continues below advertisement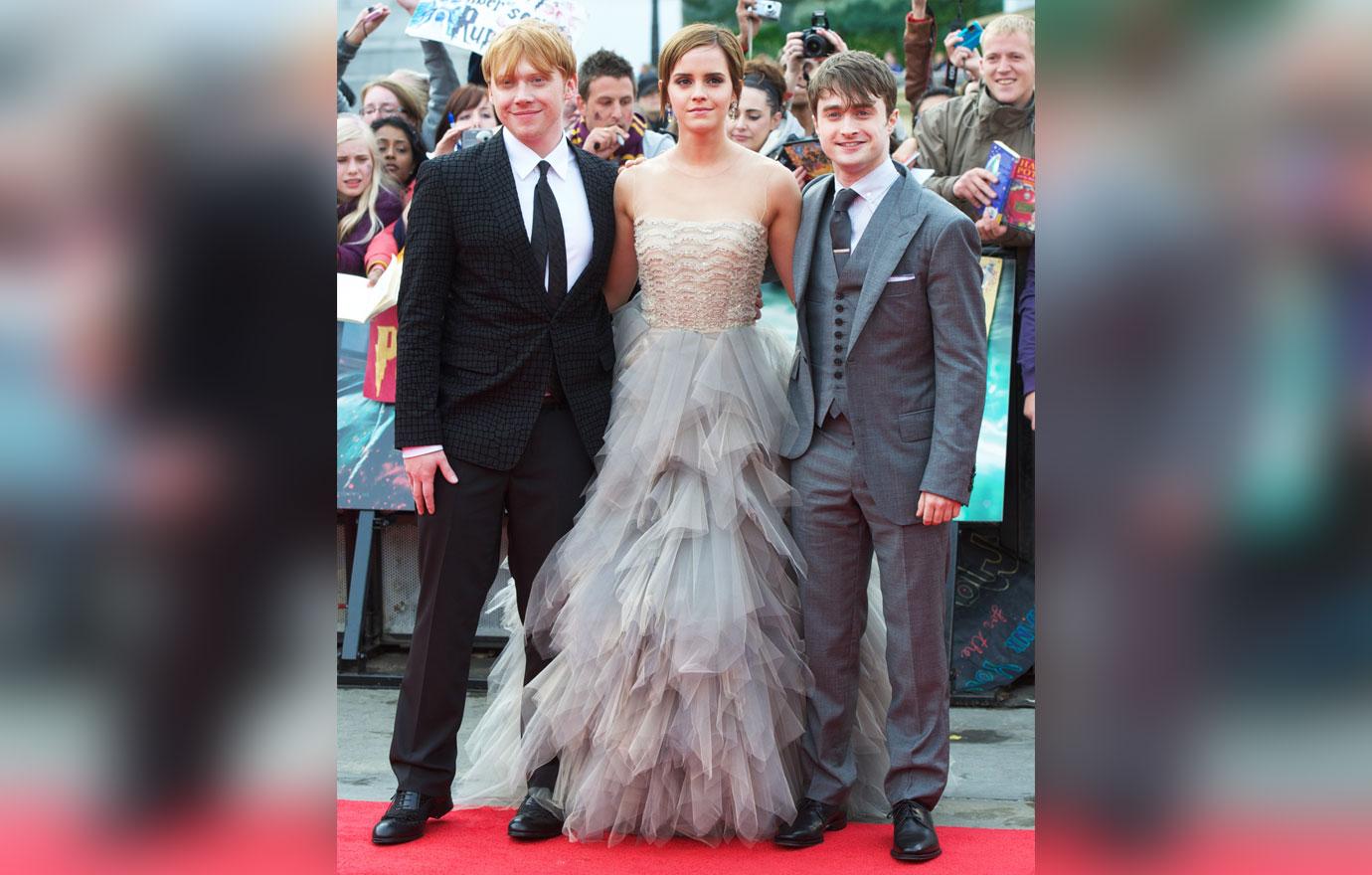 Following her deemed anti-trans comments, Radcliffe, Watson, and Grint all spoke out.
Article continues below advertisement
"Transgender women are women," Radcliffe wrote in an essay published on The Trevor Project's website. "Any statement to the contrary erases the identity and dignity of transgender people and goes against all advice given by professional health care associations who have far more expertise on this subject matter than either Jo or I."
Watson followed her co-star's lead.
"Trans people are who they say they are and deserve to live their lives without being constantly questioned or told they aren't who they say they are," she tweeted. "I want my trans followers to know that I and so many other people around the world see you, respect you and love you for who you are."
Grint also showed his support for the transgender community. "Trans women are women. Trans men are men. We should all be entitled to live with love and without judgment," he told the Sunday Times.