Exclusive
The Perfect Crime: How the Mob Hid Jimmy Hoffa's Corpse & Why It Might Finally Be Found This Summer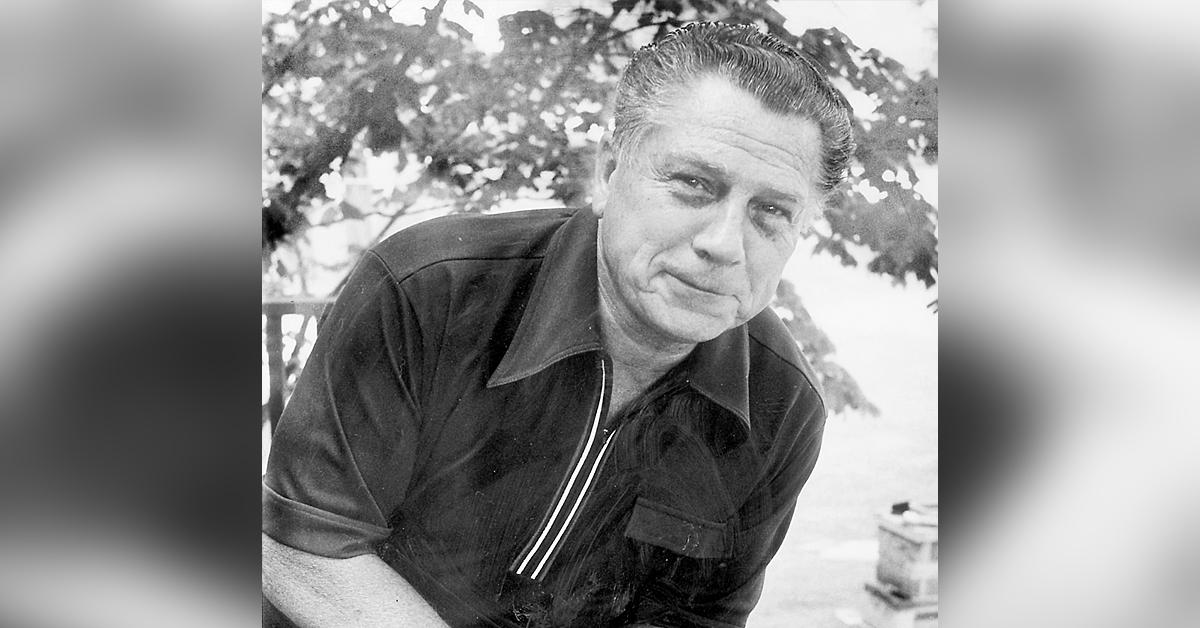 The most infamous unsolved murder case in American history could soon be closed. RadarOnline.com has learned that no less than three separate teams of investigators have scheduled excavation digs for summer 2021 – all in the hopes of finding Jimmy Hoffa's missing corpse.
Rumors about the Teamster's final resting place still persist today, almost a half-century after Hoffa breathed his final breath. Now, a mad scramble for his bones lies on the horizon.
Why the sudden push for justice?
"Solving the Hoffa case is the holy grail for the Department of Justice. They'll go to any lengths to put it to bed," said one source being briefed on the status of the case investigation on a regular basis.
Now, RadarOnline.com takes a look at the leads, loose ends, and tantalizing tips that are fueling hopes that this case may be solved at last.
Article continues below advertisement
Where Is Jimmy Hoffa's Body?
The 2019 Netflix film The Irishman – directed by the legendary cinematic auteur Martin Scorsese and starring Hollywood A-listers Robert DeNiro, Al Pacino, and Joe Pesci – brought the historic crime back into the consciousness of America at large. Pacino was nominated for an Oscar for his portrayal of Hoffa, the firebrand labor leader from Detroit who tried to take on the mafia for control of his beloved Teamsters union … and lost.
As the movie depicts, Hoffa, 62, disappeared on his way to a meeting with mobsters at a Bloomfield Township, Michigan, restaurant on the afternoon of July 30, 1975. Witnesses saw him get into a Mercury Marquis sedan in the restaurant's parking lot and drive away.
He was never seen again, and his body has never been found.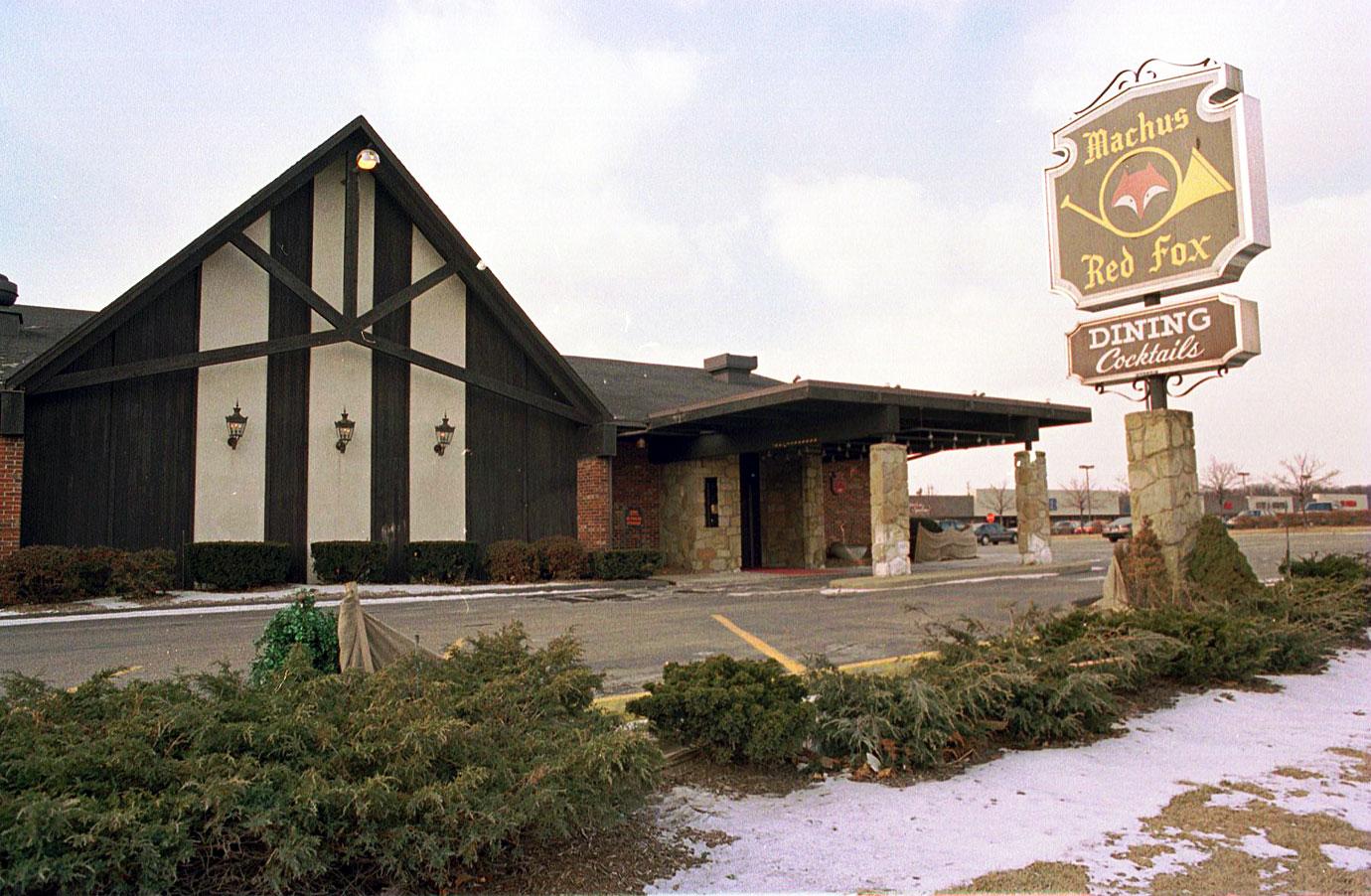 Article continues below advertisement
It's definitely not for lack of searching, or expenditure of resources. Sources familiar with the ongoing FBI investigation place the price tag at well over $100,000,000 in 46 years of tracking down leads. Meanwhile, the tab continues to grow, with no signs of abating.
"I'm not surprised it still sells papers, tickets, clicks, and what have you, it's human nature to be fascinated by a murder mystery and this is the ultimate murder mystery," said retired reporter Jerry Stanecki – once an institution in his own right in the Detroit media – of the undying intrigue surrounding the Hoffa case. "Especially in today's climate, with the movie still fresh in everybody's minds and being at a point in time when true crime is the hottest thing since sliced bread on television. Naturally, the Hoffa case hits the sweet spot in the interest department from a lot of different angles."
Stanecki conducted the last interview Hoffa ever did, the week before he died in July 1975. That December, the interview appeared in Playboy magazine.
In this current Golden Age of true crime, the ante is being raised even higher. According to sources in law enforcement and the entertainment industry, there are three potential digs planned for this summer, each connected in one way or another to a television or film project and each one backed by a law enforcement agency working the case in real-time.
The feds remain relentless in their efforts to see the investigation to the end.
"I worked the case for 30 years and it was like every guy you bring in to question about anything – it could be a burglary, it could be a murder, it could be a jaywalking violation – the first thing we'd ask him is what did he know about where Hoffa was," said retired FBI agent Mike Carone from the Detroit office. "That's always been the ultimate get-out-of-jail free card and it still is today."
Article continues below advertisement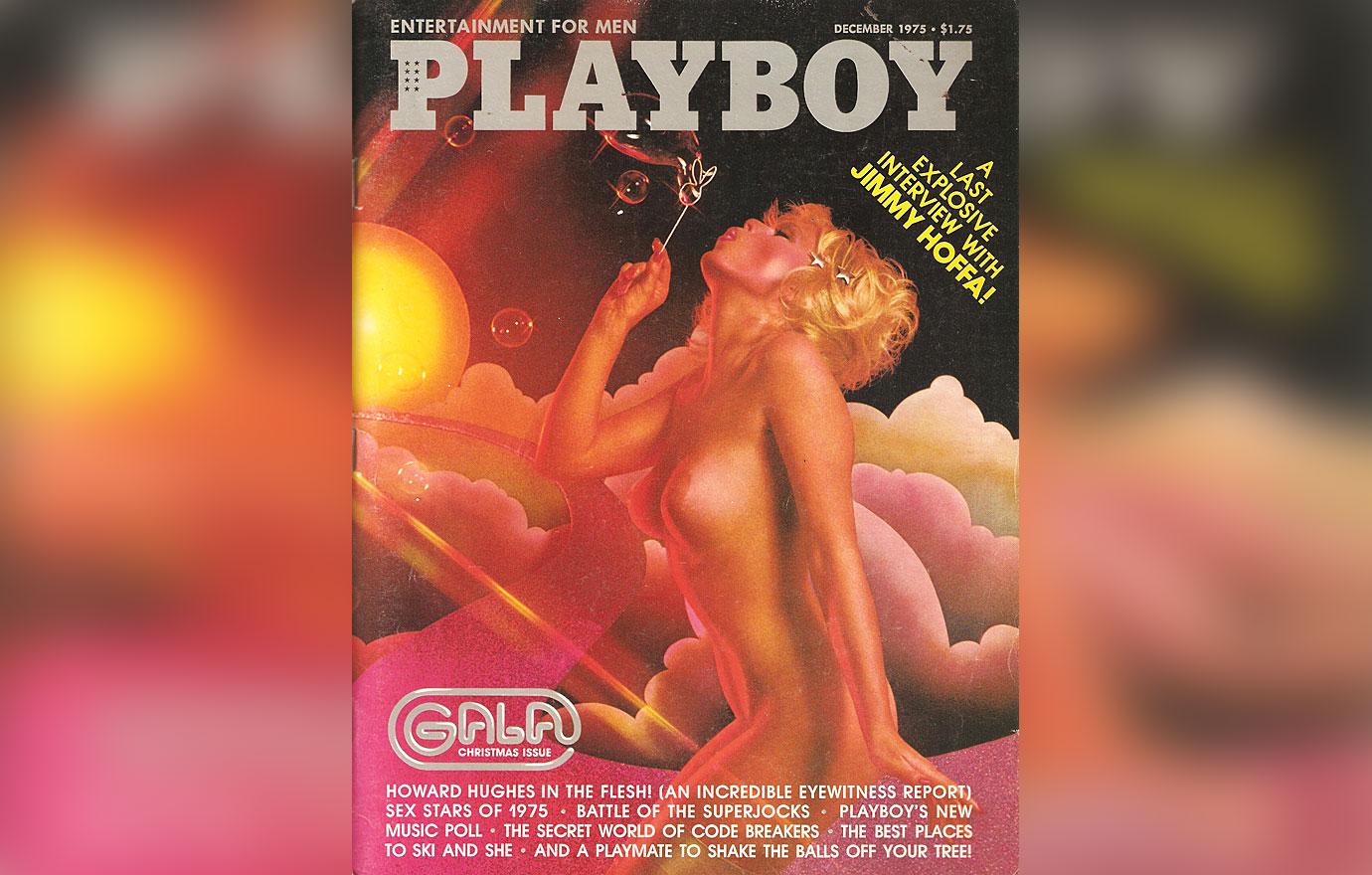 Reporter: Hoffa's Corpse Is In New Jersey Park
Meanwhile, the most promising new break in the case comes from acclaimed author and award-winning investigative reporter Dan Moldea, who believes that he has finally pinpointed exactly where Hoffa was laid to rest after four and a half decades of tireless sleuthing.
Moldea's journey for the truth has led him to New Jersey, some 650 miles away from where Hoffa was last seen alive. In particular, Moldea, 70, is resolute in his convictions that Hoffa's remains are underneath the Pulaski Skyway.
Moldea tested that theory in January, when Fox News Channel's streaming service Fox Nation chronicled his Garden State quest for its investigative series, Riddle – The Search for James Riddle Hoffa, hosted by Eric Shawn. In Part 4 of the series, Moldea – who has refused payment from Fox Nation – took cameras to the site where he says Hoffa is buried.
Article continues below advertisement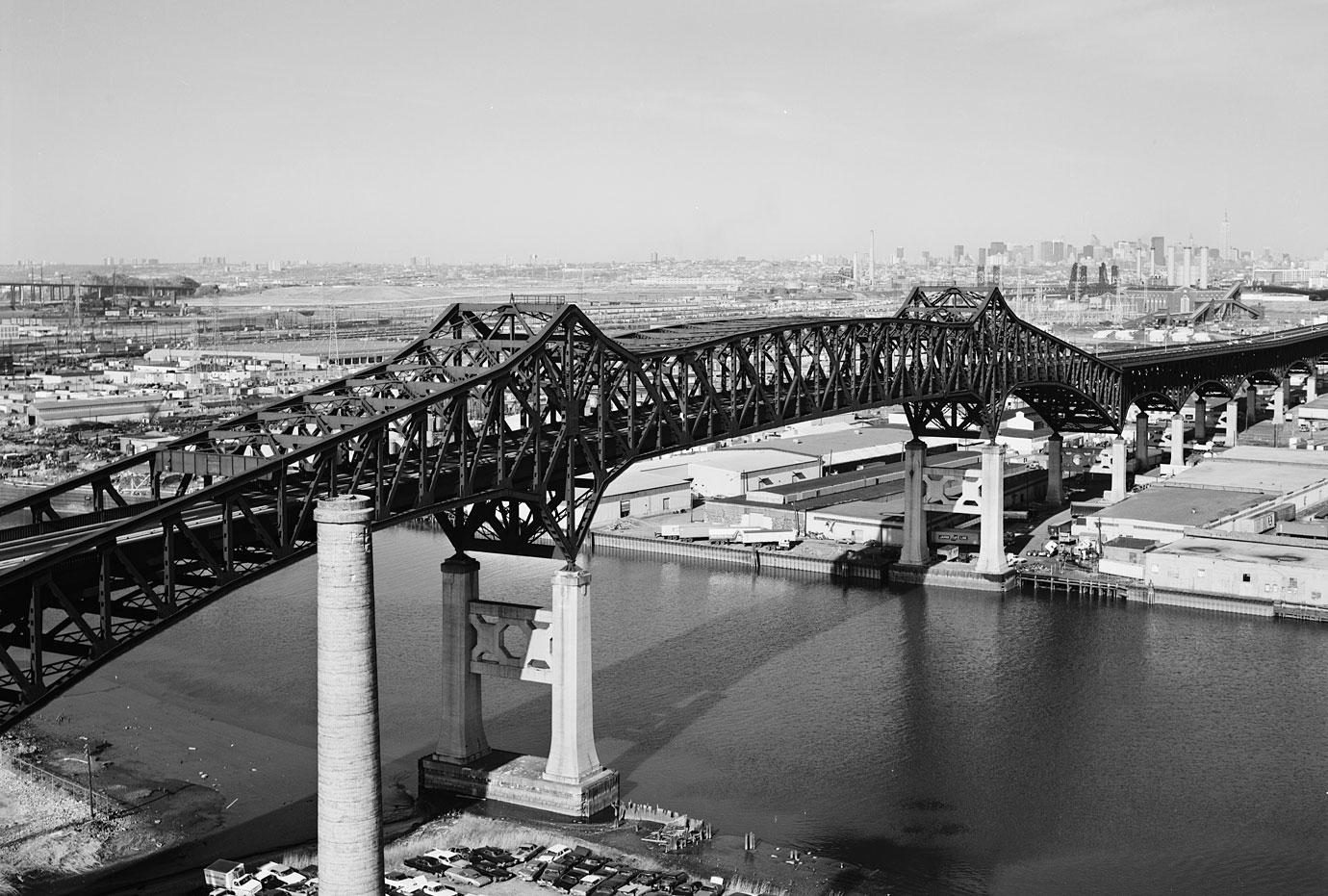 A series of metal bars just under the surface of the earth – at what would have been the northeast corner of the PJP Landfill — were detected by Fox Nation's ground-penetrating RadarOnline.com equipment. Jackpot: Moldea's source had told him that a cluster of metal rods were placed on top of Hoffa's grave as an indicator of the burial site.
Moldea is considered the world's leading authority on the Hoffa kidnapping and murder. His work on the case began in Detroit in the summer of 1975. He then went on to publish the seminal book on the union power struggle that resulted in Hoffa's downfall and death in 1978's The Hoffa Wars: Rebels, Politicians and the Mob.
"I am Ahab and this is my White Whale," said Moldea comparing his quest for Hoffa's body with the seafaring star of the literary classic Moby Dick. "Through the years, I've seen promising leads fail to materialize, but I feel this is different. Everything lines up here. The overwhelming detail provided puts it over the edge. I'm putting all of my poker chips into the middle of the table on this one."
Article continues below advertisement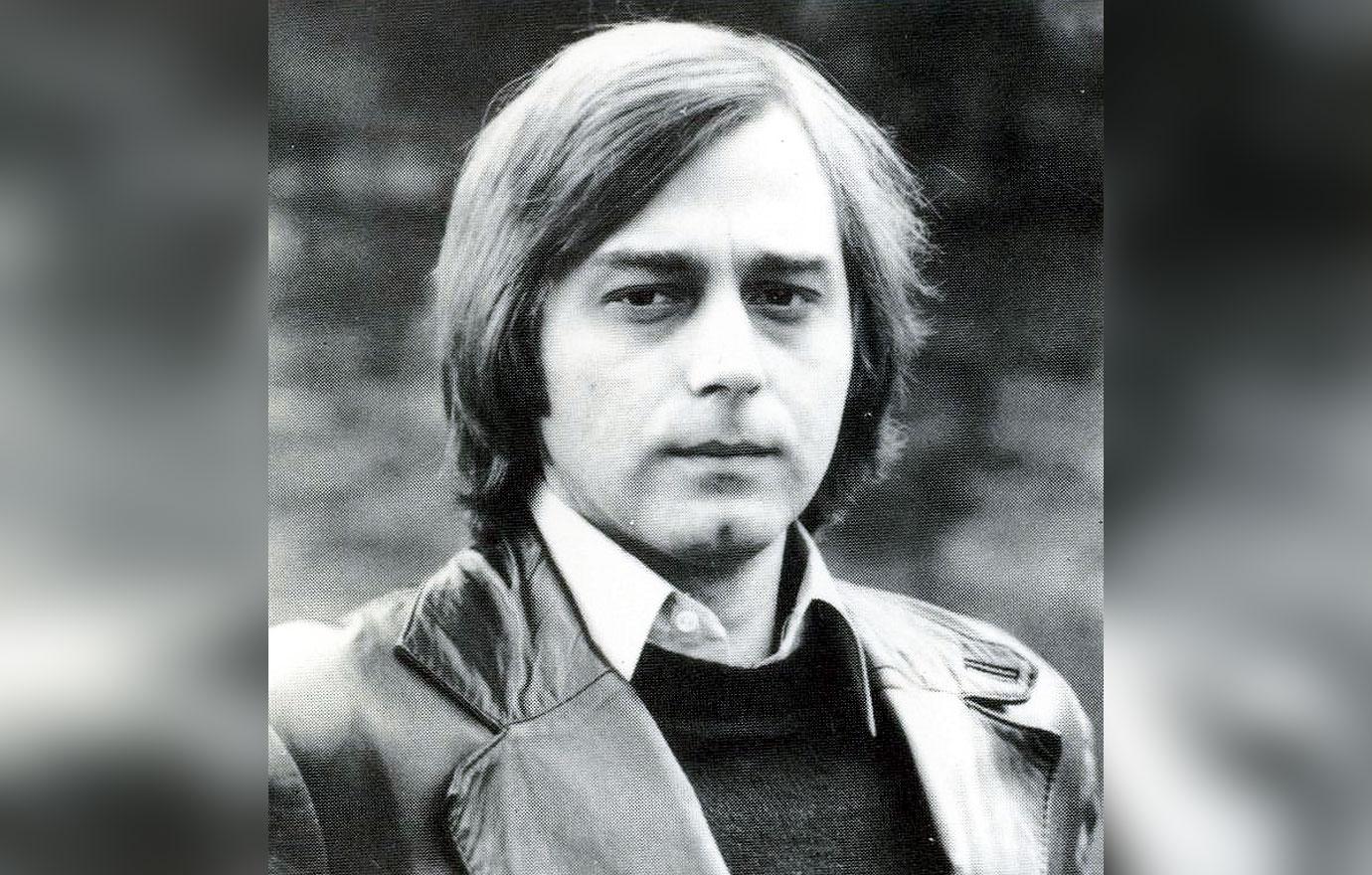 Moldea initially was pointed to the general location of the body – now inside a New Jersey state park and nature preserve – by Genovese crime family soldier Philip "Brother" Moscato. Moldea developed Moscato as a source late in his life and interviewed him multiple times before the mobster died of cancer in 2014.
Moscato had been a top lieutenant in the New Jersey mob crew of Anthony "Tony Pro" Provenzano, a Teamsters power broker and friend turned bitter rival of Hoffa's. Incidentally, Provenzano once owned the PJP Landfill.
The volatile Provenzano ran the New Jersey wing of New York's Genovese crime family in the 1960s and 1970s. At the time, he also was the most powerful Teamster on the East Coast, put into his position in Jersey's Local 250 by none other than Jimmy Hoffa himself. Though friends at first, relations between the two crumbled during a heated feud over Teamster insurance benefits in the years before Hoffa's disappearance.
Unsurprisingly, Provenzano and his soldier Moscato were both considered prime suspects in the Hoffa case from Day 1, but law enforcement could never make it stick.
Article continues below advertisement
Jimmy Hoffa & The Mob
Hoffa's mob ties were an open secret even during his lifetime.
"Jimmy was one-half politician, and one-half mob guy – that's why he did so well in that world. The Teamsters are a tough crowd and he had those big, rough truck drivers eating out of the palm of his hand," said one former Teamster executive and personal friend of Hoffa's. "The man was tiny, but man was he ferocious. His force of will alone made you respect him. The mobsters liked that at first. Then, it became a liability."
The Detroit mafia cultivated Hoffa as an asset dating back to the 1930s. In 1957, he ascended to the presidency of the Teamster union. In a relatively short matter of time, he grew the truckers and cartage workers union into the biggest labor union in the world and personally became one of the most recognizable people on the planet.
Hoffa's high profile and low-life friends earned him the attention of the FBI, and he was soon busted for bribery, fraud, and jury tampering in a case out of Nashville. He was sent to prison in 1967, where he had his nuclear fallout with Provenzano at Lewisburg Correctional Institute in Pennsylvania. Hoffa was let out of prison in December 1971, nearly ten years early, via a commutation from the Nixon White House that barred him from running for office again.
Why did the government pull strings for him? As Moldea was first to report, Hoffa was an FBI informant. According to three separate sources familiar with Hoffa's cooperation, Hoffa had traded a series of grand jury appearances in exchange for the feds lifting the ban on his political aspirations.
In fact, Hoffa was confident he'd be able to run for president in 1976. He even began brazenly threatening the mob leaders who opposed his return to office. Of course, that was not to be.
Article continues below advertisement
Jimmy Hoffa's Disappearance
On July 30, 1975, Hoffa's datebook showed a lunch meeting at the Machus Red Fox Restaurant with Provenzano, Detroit mob chief Anthony "Tony Jack" Giacalone and Giacalone's main labor consultant, Leonard "Little Lenny" Schultz, a well-known Jewish mob associate linked to the city's Prohibition-era Purple Gang. Schultz, always dapper and on-the-make, was the go-between for Giacalone and Hoffa.
Hoffa believed he was on his way to a mafia-style sit-down where he would smooth things over and clear the way for him to return to the Teamsters presidency. Indeed, the Red Fox was a fine-dining establishment in swanky Bloomfield Township, an affluent suburb seven miles north of the Detroit city limits. Giacalone and Provenzano were related by marriage and Hoffa were told Provenzano had come into town for a wedding taking place later that week. The whole meeting seemed like a friendly lunch among gentlemen.
When Hoffa showed up at the Red Fox that July afternoon in 1975, however, Giacalone, Provenzano, and Schultz were nowhere to be found. Giacalone and Schultz were up the road at Giacalone's headquarters, the Schultz family-owned Southfield Athletic Club all day – conveniently lending them airtight alibis. Provenzano was playing cards at his union hall in New Jersey.
Instead, Hoffa ended up being whisked away in a shiny, brand-new, maroon-colored Mercury Marquis owned by Tony Jack's son, Joey, with three unidentified individuals inside. No one knows what was said to get him inside of it.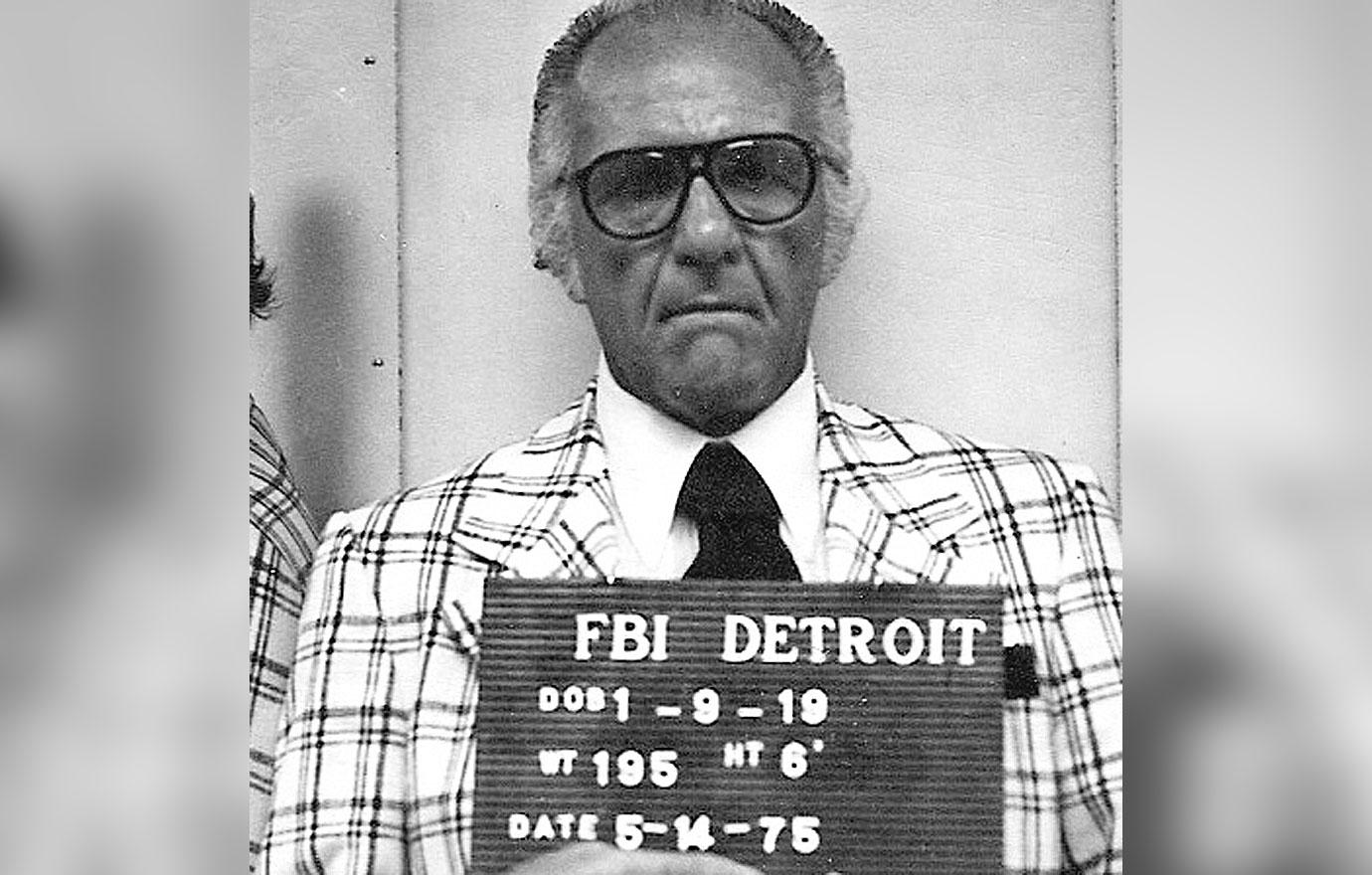 Article continues below advertisement
The car – seized by investigators in the weeks after Hoffa went missing – is the only piece of physical evidence ever recovered in the case. Hoffa's DNA was discovered in the car's backseat and trunk.
Investigators don't believe that Giacalone's son was involved in the conspiracy to kidnap and murder Hoffa. However, insiders say that they do think his little brother and fellow Detroit mob capo, Vito "Billy Jack" Giacalone, was. As for reporter Moldea? He agrees. One vital clue: Billy Jack was unaccounted for on the afternoon of July 30, 1975. Although he was normally tailed by FBI and Michigan State Police surveillance units, he shook them loose that morning in rush-hour traffic.
Moldea says that mobster Moscato confessed to him in 2013 that Billy Giacalone was part of the hit crew, and that they killed Hoffa at a private residence near the Red Fox on that fateful day. According to Moscato, Billy Jack was driving the car that kidnapped Hoffa and Tony Pro's main enforcer, Salvatore "Sally Bugs" Briguglio, was the triggerman in the hit. Moscato allegedly told Moldea that Hoffa's body was then stuffed into a 55-gallon drum and shipped to the PJP Landfill in a Gateway Transportation truck for burial, on Tony Pro's orders.
(Notorious Teamsters leg-breaker Rolland "Big Mac" McMaster – another friend-turned-rival of Hoffa's – had an ownership interest in Gateway Transportation. The majority shareholder in the business was McMaster's brother-in-law.)
The PJP landfill was originally searched by the FBI in 1976 on a tip from Provenzano's incarcerated driver, but nothing was uncovered.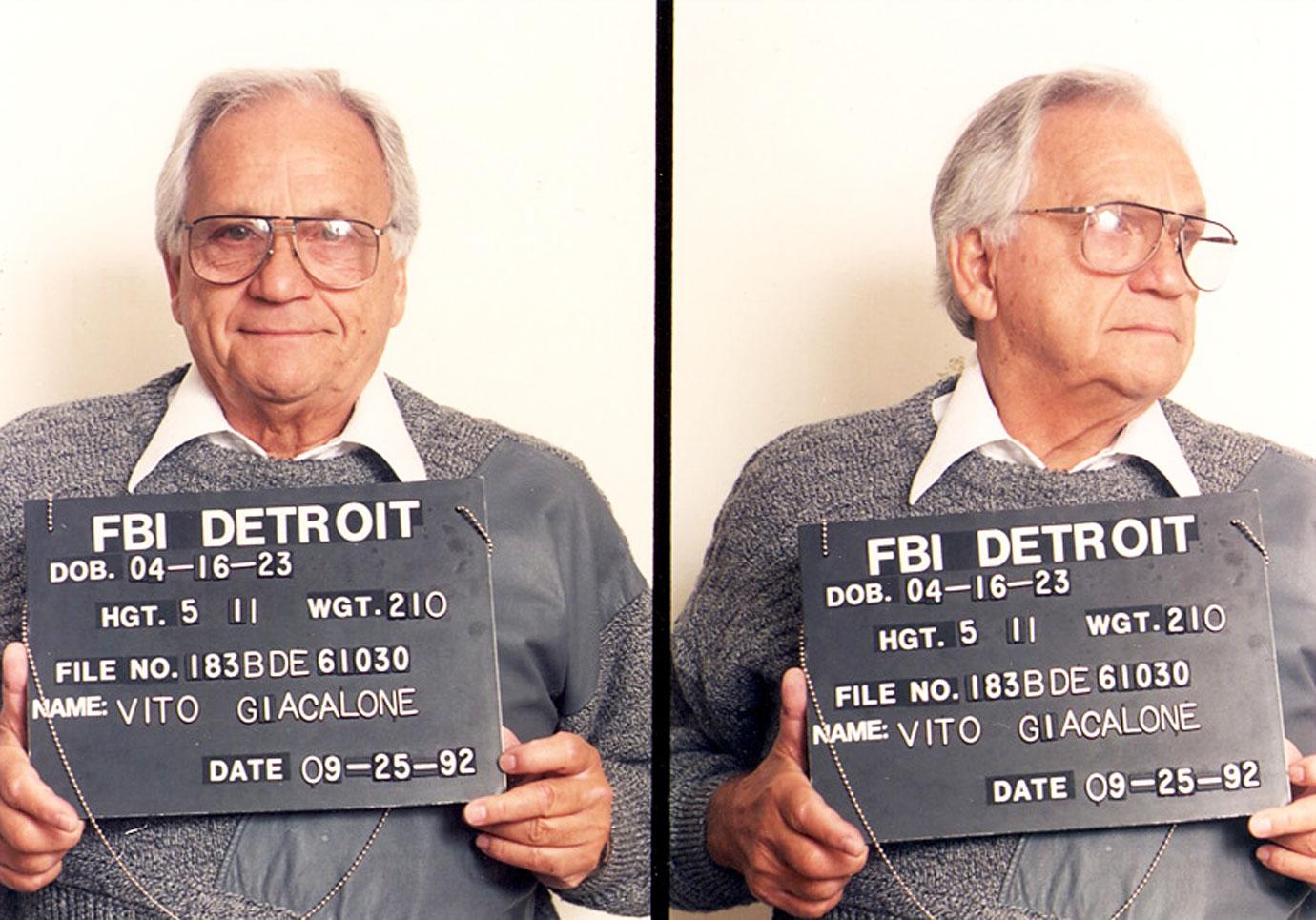 Article continues below advertisement
McMaster's farm in suburban Detroit, known as the Hidden Dreams Ranch, also was searched for a week by federal authorities in 2006. Feds had received a tip from an imprisoned drug dealer who claimed to have seen suspicious activity when he visited the ranch the night Hoffa vanished. Nothing was unearthed in that dig, either.
Today, Moldea believes that McMaster's property was used as a drop-off point by the killers to hand the body over to the disposal team. Moldea suspects that Hoffa was driven by Billy Giacalone from the Red Fox parking lot to Little Lenny Schultz's nearby home, where he was murdered. The body was then transported to the Hidden Dreams Ranch to be put onto the Gateway Transportation truck for delivery to Tony Pro's crew in New Jersey, according to Moldea's scenario.
Lenny Schultz: Key to Cracking the Jimmy Hoffa Corpse Case?
Rolland McMaster and Lenny Schultz were connected through their mutual work in the Southeastern Michigan organized labor world, and also through their association with known organized crime figures in the area. Once Hoffa's main muscle on the frontlines of the labor movement, McMaster ultimately sided with the mob in its war against his former boss. In the months before Hoffa's disappearance, McMaster even spearheaded a campaign of intimidation against Hoffa on behalf of the mafia. The beatings, bombing, and threats that were unleashed were intended to force Hoffa out of the 1976 Teamsters election.
"The Giacalone brothers trusted Lenny more than they did most," retired FBI agent Greg Stejskal said. "Lenny was their eyes and ears in the Teamsters. He had all the gossip. They would use him to shake people down. Lenny would serve up businessmen to them to extort, guys that wanted to hang around the mob."
Informants told the FBI that the Giacalone brothers had used Schultz's residence in Franklin Village, Michigan, as a kill spot the year before when they decided to get rid of local businessman, Harvey Leach. (They were in the process of staging a hostile takeover of Leach's business, the trendy Joshua Doore furniture chain.) Leach went to a meeting with Schultz and the Giacalones at Schultz's house on March 16, 1974, and was discovered gruesomely murdered – shot, mutilated, and throat slit – the next morning inside the trunk of his car in a nearby office building parking lot.
Article continues below advertisement
A year later, the deadly Giacalones and Schultz were seen visiting Hoffa at his cottage in Lake Orion – just days before he went missing.
Was Schultz key to cracking Hoffa's case? He died of natural causes in Florida in 2013 at age 96 and took his secrets to the grave. However, one of Schultz's former drivers came forward last year claiming Schultz confessed to him that Hoffa was murdered in his kitchen, before his body was given to Rolland McMaster for disposal. As for McMaster, he died in 2007.
Moldea interviewed Schultz at his home in Franklin Village in the days after Hoffa disappeared.
"I was sitting right there at Lenny Schultz's house, probably no more than 10-20 feet from where Hoffa was most likely killed in the days before and I had no idea," Moldea recounts. "Lenny Schultz has always been the missing link. This was a huge break in the case and connects Schultz to McMasters on the day Hoffa was kidnapped and murdered."
Moldea could not confirm or deny the Little Lenny Schultz lead with his original source because the source, Brother Moscato, had already died. Furthermore, although Moscato had told Moldea where Hoffa was taken to be buried and how he got there, he had never pointed him to the exact burial spot on the former PJP Landfill property.
Where Is Jimmy Hoffa Buried?
Enter Frank Cappola.
Brother Moscato's partner in the PJP Landfill was a New Jersey gambler and mob associate named Paul Cappola. When Moldea wrote about his PJP Landfill tip in 2015, he was then approached by Cappola's son, Frank, who told him he knew precisely where Hoffa's body was laid to rest on the former landfill site. According to Frank, his dad revealed the details to him before he died of cancer in 2008. In fact, Frank even said he was present when Hoffa's body was delivered to the property in the summer of 1975 – and that it was his father who was personally tasked with burying it.
In October 2019, Cappola took Moldea to the piece of land where he claimed Hoffa was buried. The land, Cappola said, was "marked" with a series of metal bars on top of the steel drum containing Hoffa's body. Moldea captured the moment on his iPhone. Moldea's team eventually used ground-penetrating RadarOnline.com to confirm that there were indeed metal bars beneath the ground at that site.
Could Cappola be trusted? He was a convicted felon and one-time Genovese crime family mob associate tied to the old Tony Pro crew through Brother Moscato. When he met with Moldea, he was on his last legs health-wise, his lungs on the verge of giving out. Two months later, he did an on-camera interview with Eric Shawn for the Fox Nation investigative series on Hoffa that Moldea was allowing to chronicle his work. Before he died of a respiratory ailment in March 2020, Cappola executed and signed a sworn affidavit laying out the particulars of what he claimed to know regarding the Hoffa case.
Article continues below advertisement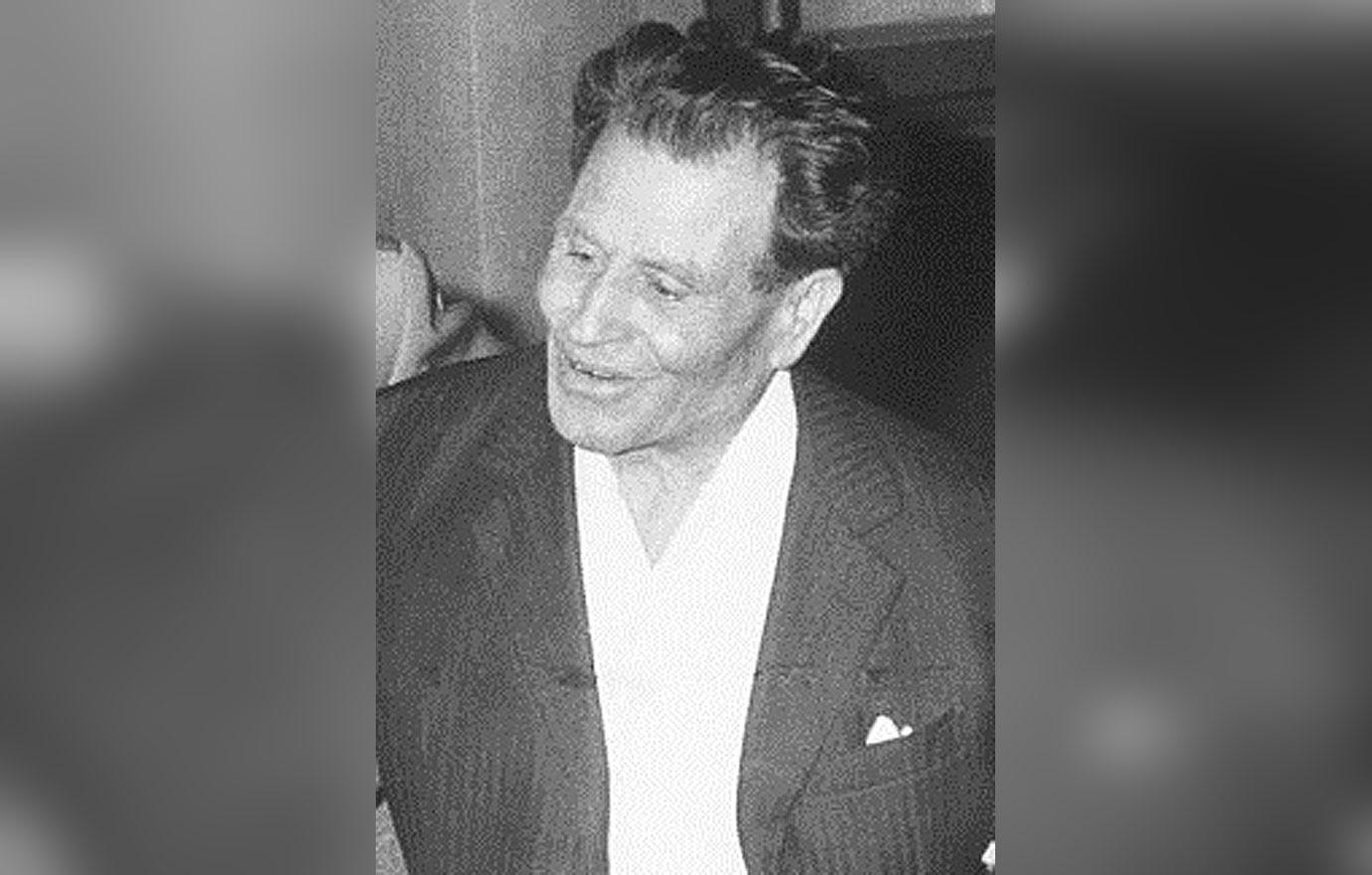 The affidavit stated the following:
Frank Cappola was working a summer job at the PJP Landfill in the summer of 1975. On or around the afternoon of July 31, he witnessed Brother Moscato and his father, Paul Cappola, have a meeting on the property with a group of unidentified men. They had arrived there in a limo that had accompanied the Gateway Transportation truck carrying Hoffa's body to the dump.
According to what Frank was told by his father, Brother Moscato instructed Paul Cappola to bury the body at a spot in the northeast part of the landfill.
The hole for the body had already been dug. Without Moscato's knowledge, however, Paul Cappola dug a second hole in case anyone had seen the original hole and had gotten suspicious. (In particular, Cappola was worried about the first hole having been marked by law enforcement.)
Hoffa's body was placed headfirst into a 55-gallon industrial steel drum and dropped into the second hole by Paul Cappola using a front-loader machine.
Before filling in the hole, Cappola used the front loader to place 15 to 20 chemical drums on top of the steel drum containing Hoffa and left metal markers on the surface of the grave site.
Article continues below advertisement
The Truth About Hoffa's Corpse
Unfortunately, that's not the only story circulating in mob circles when it comes to the location of Hoffa's corpse. Brother Moscato's son, Phillip Moscato, Jr., also spoke to Moldea about what he claimed to know regarding the whereabouts of Hoffa's remains. Like Cappola, Moscato Jr. claimed his dad gave him the specifics on the Hoffa burial. Unlike Cappola, Moscato, Jr. refused to take Moldea to where he believed the body was buried. He also refused to take a polygraph test. Making things even more complicated, he claimed that Hoffa's body is in an entirely different spot.
According to Moscato Jr., the body was removed from its original burial site at PJP Landfill and taken to its final resting place near a riverbed in Carlstadt, New Jersey. Beyond that, he wouldn't give specifics.
Now, sources tell RadarOnline.com, Moscato Jr. has signed a deal with a prolific Hollywood production house to tell his story and go find Hoffa's remains with a camera crew in tow. In fact, the producers of the show have already been in contact with law enforcement in New Jersey and Michigan regarding a dig, the insiders said.
Determined not to be left behind, Moldea and the producers at Fox Nation have been working their own angles with law enforcement – both on the state and federal level – to arrange for their own dig, too.
In addition, sources in the Detroit law enforcement community told RadarOnline.com that feds in the Motor City are planning up to three digs and/or searches this summer: two running down the PJP Landfill leads, and a third that involves a trip across the Canadian border.
According to an insider, Royal Canadian Mounted Police in Ontario, Canada, believe that Hoffa might have been buried in a park that is a short drive from Detroit.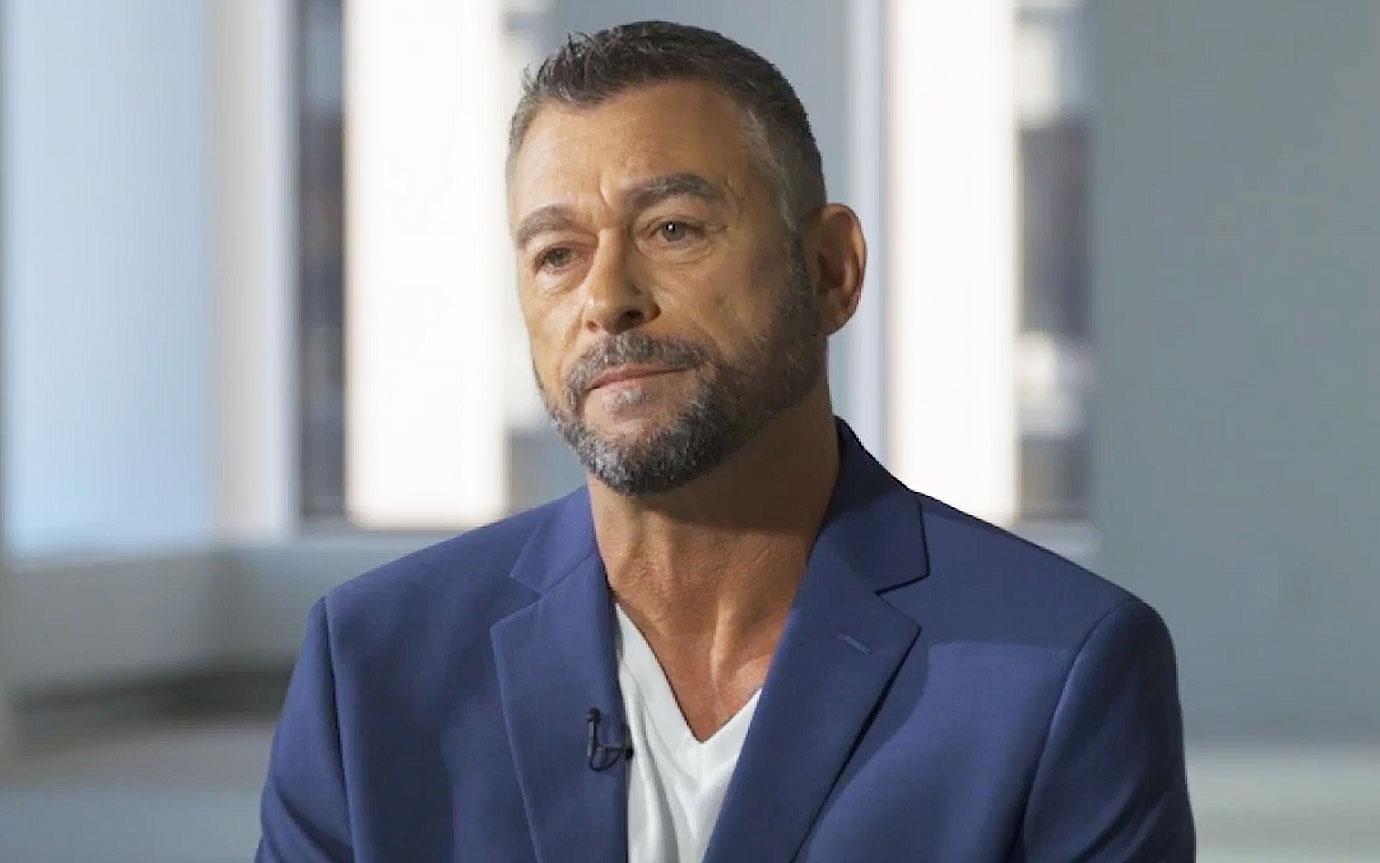 Article continues below advertisement
Is Hoffa's Corpse in Canada?
The Canadian angle is being explored by an accomplished documentarian who has teamed up with a retired Detroit newsman for a docuseries about the search for Hoffa's body. Sources familiar with the project claim that their series involves a crooked lawman in Michigan helping Detroit mobster Anthony "Tony Pal" Palazzolo bury Hoffa's body in Canada.
Both the bad cop and Tony Pal died in recent years, but a source told RadarOnline.com that the cop confessed to his daughter on his deathbed, writing down the location of Hoffa's body on a matchbook in his final hours. The daughter then gave the info to the reporter, who has since been to the site with the documentary filmmaker in tow.
So far, they've found what they were looking for.
Ground-penetrating RadarOnline.com has confirmed a "disturbing of the earth" at the site in Ontario, a source told RadarOnline.com. Further digging is due to take place this summer.
At the same time, the FBI now believes that Palazzolo was the triggerman in the Hoffa hit, sources familiar with the investigation told RadarOnline.com. "Tony Pal," a colorful and capable Detroit mob figure sometimes called "The Butterfly," for his elusive nature, died of stomach cancer in the winter of 2019 at age 76. At the time of his death, the FBI and federal prosecutors on the still-active Hoffa task force were circling him as a target, hoping to finally be able to bring charges in the case.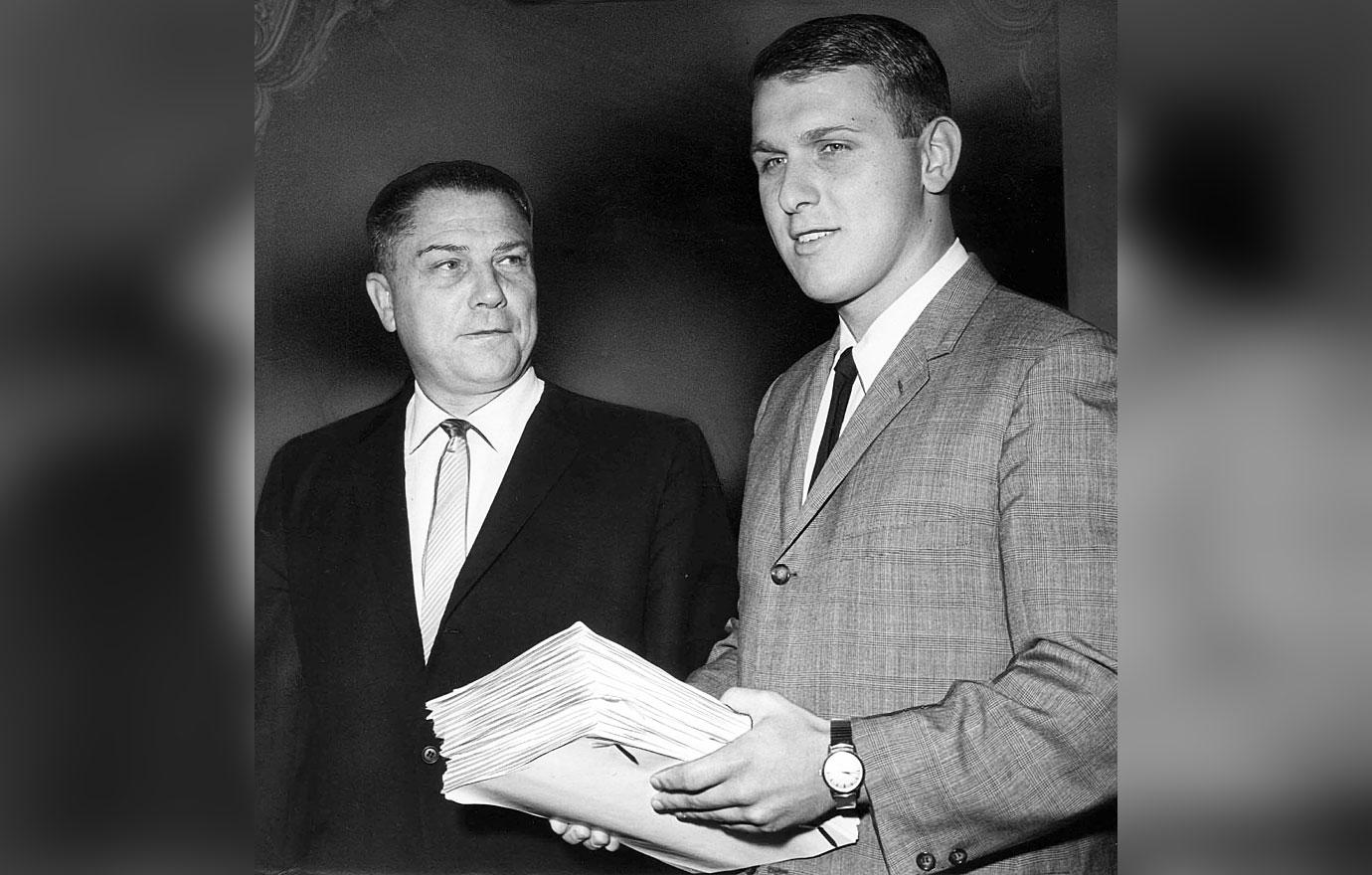 Article continues below advertisement
"We called him the Butterfly for a reason. Tony Pal was always really difficult to pin down," retired FBI agent Greg Stejskal said. "It doesn't surprise me that the Grim Reaper got him before we did."
Palazzolo used his role in the Hoffa murder, per FBI informants, to catapult himself up the ladder of organized crime: going from a mere soldier or "button man" when he did the Hoffa deed, to a crew boss in the 1980s, a caporegime in the 1990s, and – finally – a mob administrator in the 2010s.
"Pal was a mob historian. He felt proud of his place in the history books, even if nobody really knew it outside the Detroit Outfit," remarked one former member of Palazzolo's inner circle. "The people who needed to know knew, and that's all that mattered. He got respect wherever he went."
One of Tony Pal's rewards for his participation in the Hoffa hit was control of the Detroit mafia's operations in Canada, per federal records. He was busted in 1993 for laundering Canadian mobsters' drug proceeds in a joint investigation by the FBI and RCMP. During the investigation, Palazzolo was caught on a wire at his Detroit Sausage Company headquarters bragging about being part of the Hoffa hit. The wire intercepted a conversation where Tony Pal was heard telling an Ontario mafia figure that he put Hoffa through his meat grinder.
Former U.S. Attorney Richard Convertino was the first person to push hard behind the scenes n to recognize Palazzolo as a central figure in the Hoffa conspiracy, according to sources in the Hoffa task force. Convertino prosecuted Palazzolo in the money laundering case that got him three years in prison, but Tony Pal got out of prison in 1997 and managed to evade the law for the rest of his life.
"I believed [he buried Hoffa] when I heard him say it on the wire back in 1992," Convertino said. "I knew the man was a killer and opportunistic in the way he did business. He knew all the angles to play. Being involved in something like that would validate him for life, put him on the fast track. That's what it did."
Adding to a source, the FBI's belief that Tony Pal was triggerman in the Hoffa hit was well-founded. A former high-ranking member of the Detroit mob allegedly told agents in 2012 that Palazzolo was the man who had killed and buried Hoffa. The FBI then searched Palazzolo-owned property in Detroit's Downriver area, but they didn't find anything.
Palazzolo was known to work with the Giacalone brothers who are key in the other Hoffa theories as well. Following his role in the Hoffa hit, FBI records state, the Detroit mob hierarchy trusted Tony Pal enough to use him as a "representative," sending him to deliver messages to other mafia crime families across the country. The Giacalones were the ones passing on the destinations and specific messages to Palazzolo, according to court documents. Billy Giacalone had previously held the position, and groomed Tony Pal to take over the job, informants told investigators.
Article continues below advertisement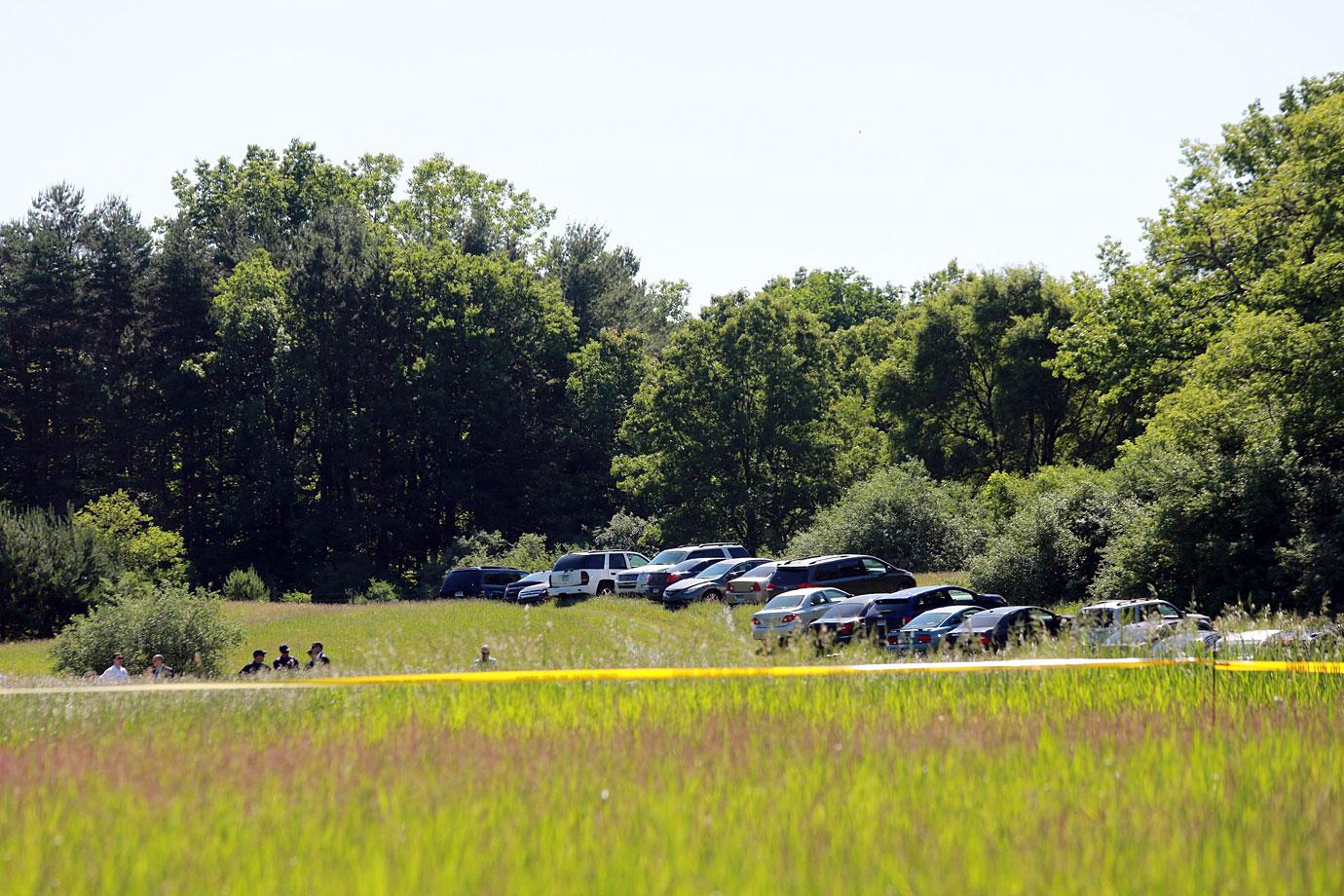 Cracks in the Hoffa Corpse Case
Detroit justice – doesn't dismiss Tony Pal's involvement in Hoffa's kidnapping and murder, but he doesn't believe the body would be disposed of in another country.
"Taking a body across an international border – especially the body of such a high-profile person as Jimmy Hoffa was – just doesn't make a lot of sense," he said. "The Detroit Mafia is the smartest crime family there is. They've always been viewed by the government as the Harvard or Princeton of organized crime. The bosses had college business degrees here. These men were very intelligent gangsters. Taking the body outside of Detroit wouldn't have been a very smart thing do and that's why I don't think they would have handled it that way. This thing was meticulously planned and orchestrated. Leaving Detroit would have been too risky. Even a cop driving the body into Canada has a ton of risk factors to consider."
Still, other insiders disagree – with all of the aforementioned theories. A group of more than six retired FBI agents and U.S. Attorneys who were all members of the Hoffa case task force and contacted for this story said they don't buy the theories behind any of the possible upcoming digs. In fact, to categorize them as skeptical may be an understatement.
Article continues below advertisement
"[There's] too much moving around in these new theories floating out there right now," retired FBI agent Mike Carone told RadarOnline.com. "The more movement, the longer the body is above ground or is still in one piece, the more chance you have to get caught with your pants down. This was a Detroit thing from start to finish. That's not how those guys operate. The New Jersey stuff was just window dressing."
One common link between the Moldea-Cappola and Moscato Jr. theories is the possibility that Tony Provenzano wanted Hoffa's body brought to New Jersey after he was killed as a sort of trophy – a head for his wall, so to speak. That theory doesn't hold water with the insiders, either.
"You hear about Tony Pro wanting Hoffa's body as a trophy, and I'm like, 'If you know anything about the Detroit mob and those bosses back then, if that idea was presented to them, they would have laughed him out of the room,'" Corbett said. "The trophy was that he was dead and out of the way. The Teamsters were still theirs. These men were strictly business. That's why they died rich and powerful and as free men in their own beds and Tony Pro died in prison serving life."
"Don't believe the movies, don't believe Martin Scorsese," Corbett continued. "Tony Pro wasn't calling any shots in this. Hoffa belonged to Detroit. This was a Detroit Outfit job. They ran this city for 100 years and they're just going to let another family come in here and fix their problem? Come on. No body. No perp. No face. No case. This has the Detroit mob's handprints all over it. This was not a New Jersey or New York-style hit. Provenzano and his boys were peripheral players at best."
Moldea remains undeterred and is convinced that his theory is the right one. In fact, he claims that regional biases have prevented the case from being solved. Moldea has Midwest roots, but has lived in Washington D.C. for most of his adult life. As such, he doesn't really have a dog in the Detroit vs. New Jersey fight.
"Trying to find consensus on certain specifics of the case – that we might never know – has become territorial," he said. "It really comes down to competing narratives, Detroit vs. New Jersey, and the two narratives definitely dovetail at certain points."
"I myself once subscribed to the Detroit narrative, so I obviously see it has merit," he continued. "The Detroit angle also makes sense, especially if you're coming from a place of knowing how that crime family did business from a first-hand perspective. But I trust my source, Brother Moscato. He said in no uncertain terms the body is at the old PJP dump site."
"I've got a lot riding on the line for this," Moldea insisted, "and frankly, I think the current higher-ups in the FBI and the US Attorneys Office, the DOJ in D.C., they should be throwing a party for all of this. They should be cheering this on. I'm vindicating all of their hard work on the case."
Corbett – the man who prosecuted all of the major Detroit players in the Hoffa conspiracy for other federal offenses – believes the pair of new New Jersey leads in the case are just two more lies in a long line of fake stories intentionally put out into the rumor mill by the perpetrators themselves.
"The Giacalone brothers, the other bosses in Detroit, they launched a massive disinformation campaign in the years after Hoffa went missing," Corbett said. "They filled the air with all these phony tales. The lies grew bigger. Lies were built on top of lies. Before you know it, fiction is becoming viewed as fact. The idea was to muddy the water as much as possible, and objectively speaking, you'd have to say they did a damn good job."
Article continues below advertisement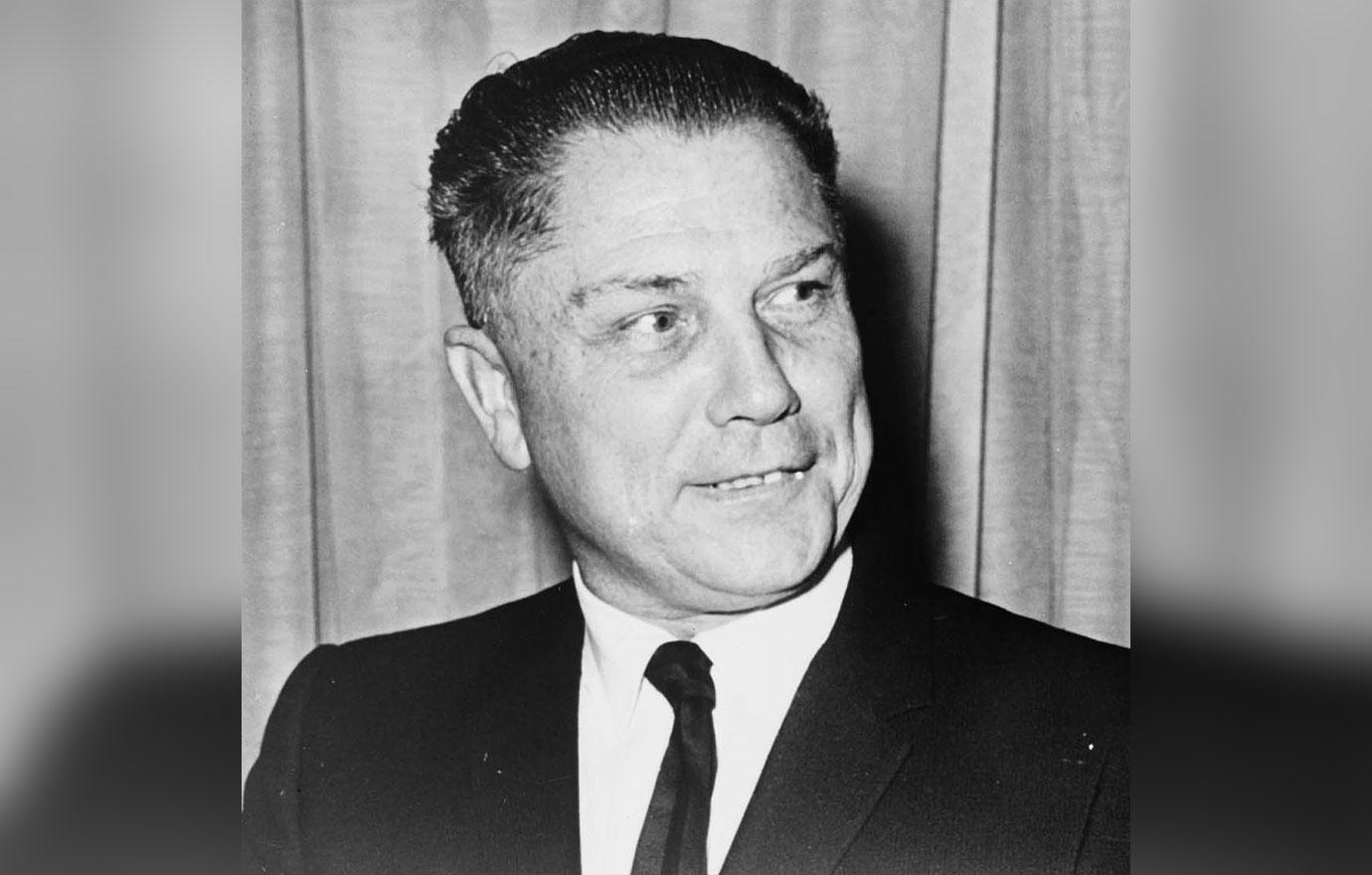 The Search for Hoffa's Corpse Continues
Indeed, there have been four fruitless searches for Hoffa's remains in just the past decade. The most recent search occurred in 2019 and was conducted by the Michigan State Police on a piece of private property near the Ohio border. The property was once owned by a powerful Detroit mob figure.
Today, almost everybody even tangentially involved in the Hoffa murder conspiracy is dead. Two of Tony Provenzano's men – Gabe Briguglio and Stevie Andretta – are still alive, but neither would comment for this story.
It's no wonder that they're staying silent: Briguglio's brother, Sally Bugs, was interviewed by Moldea before he was slain gangland-style on the front steps of a Manhattan social club in 1978.
Tony Provenzano died of a heart attack in 1988 while serving a life prison sentence for ordering another Teamster-related slaying. For that, he is alleged to have used Sally Bugs as the hit man. Briguglio was killed before he reached trial, however.
Tony Giacalone died of liver cancer in 2001. Billy Giacalone lasted until 2012, rising to the role of Detroit mob underboss in his latter years. The FBI even placed a listening device in Billy Jack's nursing home, hoping to catch a Hoffa nugget or two in the dementia-ravished ramblings that filled the final months of his life, according to sources with knowledge of the wire-tapping operation
Carone, responsible for tracking Detroit's Giacalone brothers for the better part of his three-decade tenure as a G Man, doesn't believe the case will ever be solved.
"This case is one of kind. It never ends. The people who pulled it off are from the old school," he said. "Nobody who really knows anything is ever going to talk."
In fact, he said, "If someone's talking, odds are they have no idea what went down. The mythology that's built around this case is so big it takes up all the energy in the room. The Giacalones, the guys above them, they took this to the grave with them. I don't think they'll ever find his remains. And who's left to arrest? It was the perfect crime."
Scott Burnstein, 44, writes for The Oakland Press in suburban Detroit and has been reporting on the Hoffa case for 15 years. His expertise on the subject has been featured on NPR radio and national television appearances on the History Channel, the Bio Channel, the Discovery Channel, A&E, Reelz, and Amazon Prime.