Jennifer Garner Removes Ring From That Finger Amid Speculation She's Engaged To On-Again Boyfriend John Miller
When Jennifer Garner was spotted wearing a ring on that finger, the rumor mill began turning with speculation she might be engaged to her on-again boyfriend, John Miller.
Article continues below advertisement
The 49-year-old actress was photographed frolicking around Miller's New York City neighborhood last week. It was hard not to notice the metal band on her left ring finger, especially because she seemed to be showing it off.
Fast-forward to Thursday, and Garner has removed the ring. The 13 Going On 30 star was seen 3,000 miles away from Miller in Los Angeles with her finger noticeably bare.
Article continues below advertisement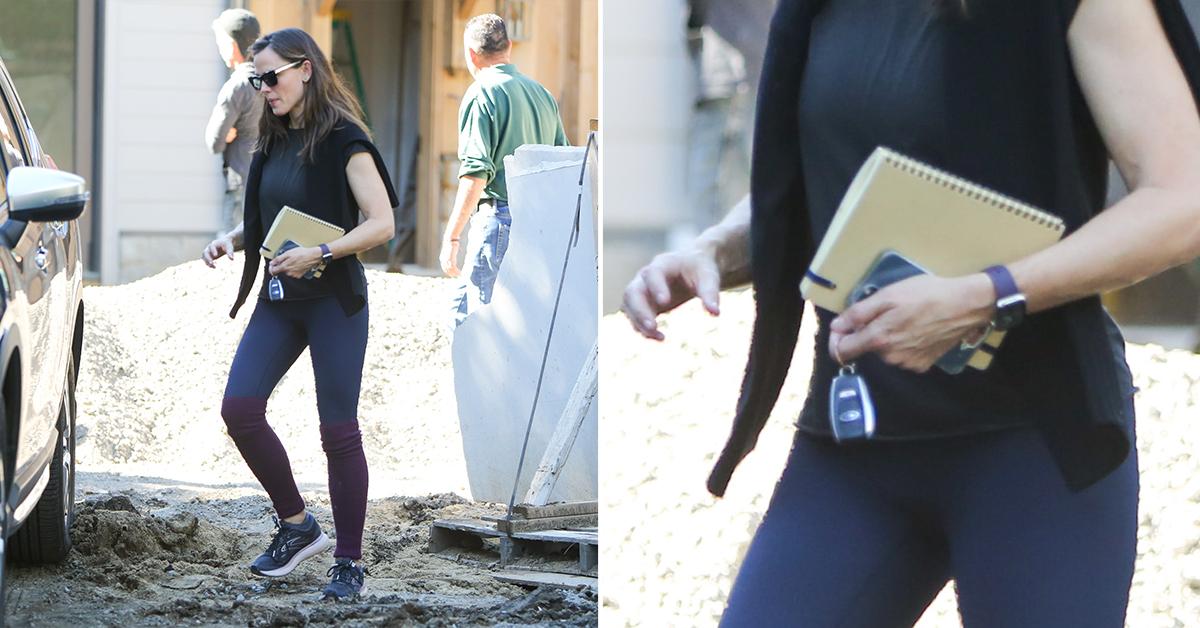 Garner was spotted on the construction site of her $8 million property that she's reconstructing into her family's new home. Slipping into a pair of two-toned yoga pants, a plain t-shirt, and a sweater over her shoulders, the actress looked all business while visiting the site.
Article continues below advertisement
Holding a notepad and her car keys while leaving the site, Garner's left finger was exposed, showing she wasn't sporting the ring she had been seen wearing just days before.
It's possible Garner removed the ring since she was going to the demolition site, but she was also seen sans ring hours later.
Article continues below advertisement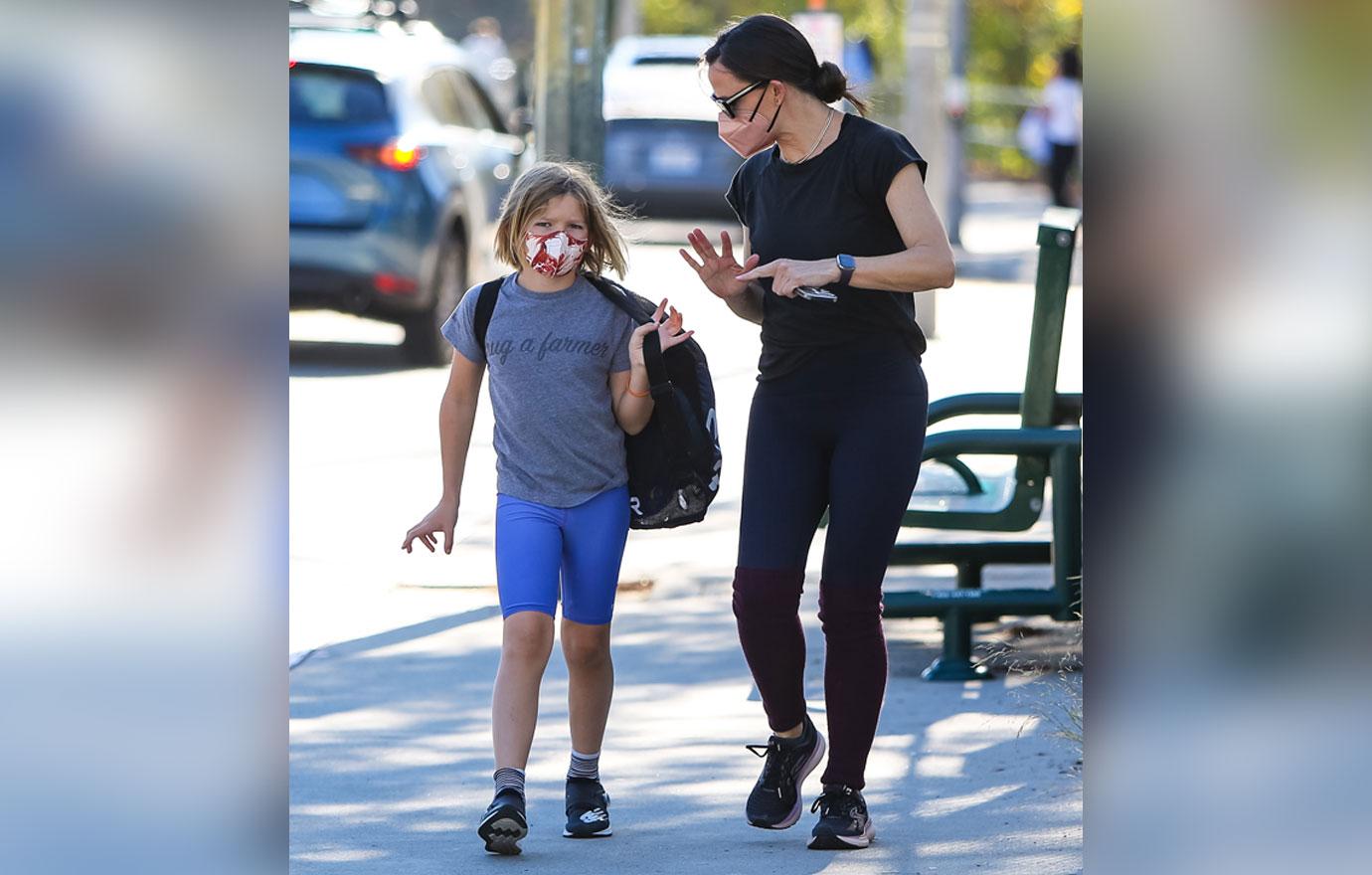 Following the stop by her construction site, Ben Affleck's ex-wife was seen picking up their 9-year-old son, Samuel, from school. Holding their youngest child's hand, Garner's ring finger was photographed moving freely without any trace of the flashy metal.
Article continues below advertisement
Despite giving off mixed signals, Garner seemed in good spirits while walking around her ritzy neighborhood with Samuel.
Article continues below advertisement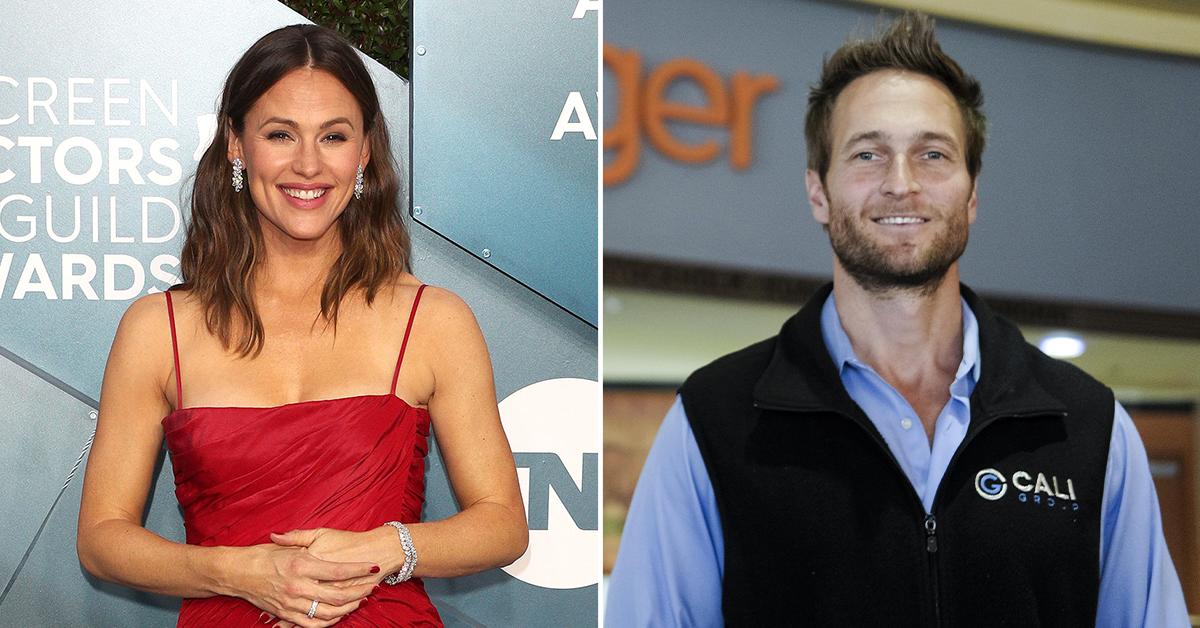 The actress was photographed on a coffee date with a girlfriend and holding a coffee cup with the ring clear as day on her wedding finger.
Article continues below advertisement
Garner rekindled her romance with Miller in May. Despite being on different coasts, the two have been spotted in each other's cities several times since then.
They first linked in 2018. Despite being together for two years, their romance didn't get a chance to survive the pandemic. Garner and Miller reportedly ended their relationship in March 2020 "before LA went into lockdown."