Exclusive Details
Jen Garner All Smiles On Set After Learning About Ben Affleck's Secret Wedding To J Lo Last Minute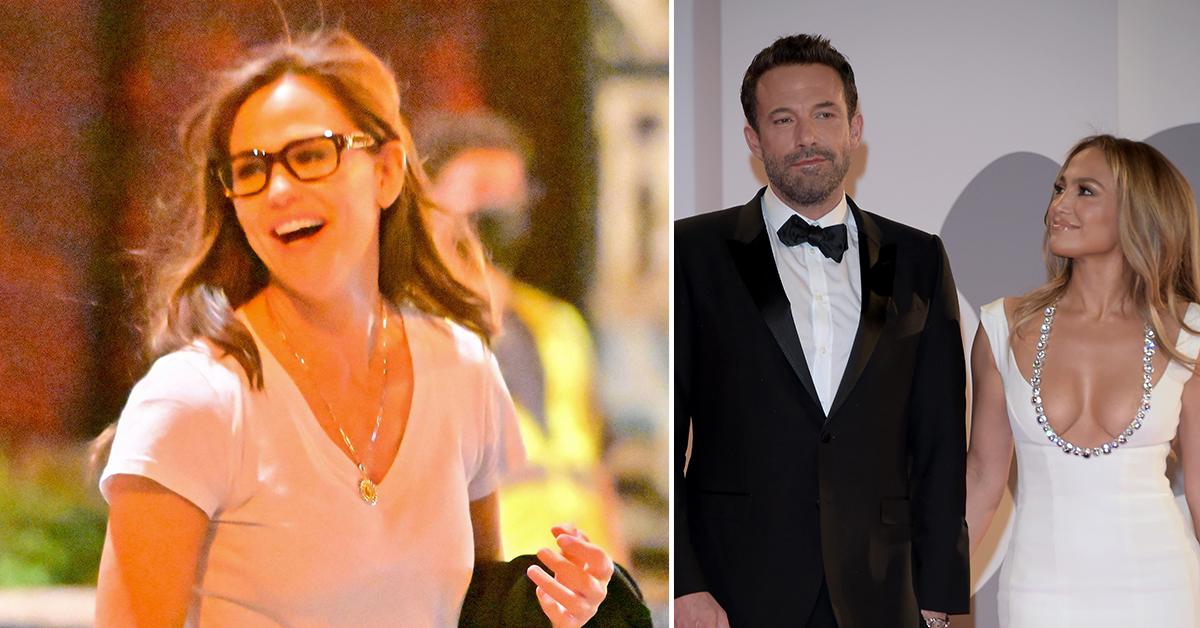 Jen Garner appeared unbothered by Ben Affleck's top-secret wedding to Jennifer Lopez — despite her ex-husband allegedly not telling her about the ceremony until the eleventh hour.
Article continues below advertisement
In photos obtained by RadarOnline.com, the 50-year-old actress looked cheery while on the set of her new TV show, ironically called The Last Thing He Told Me. Despite Garner making her great escape to Lake Tahoe while her ex-husband eloped with J Lo in Las Vegas, she returned to Los Angeles for her call time on Tuesday.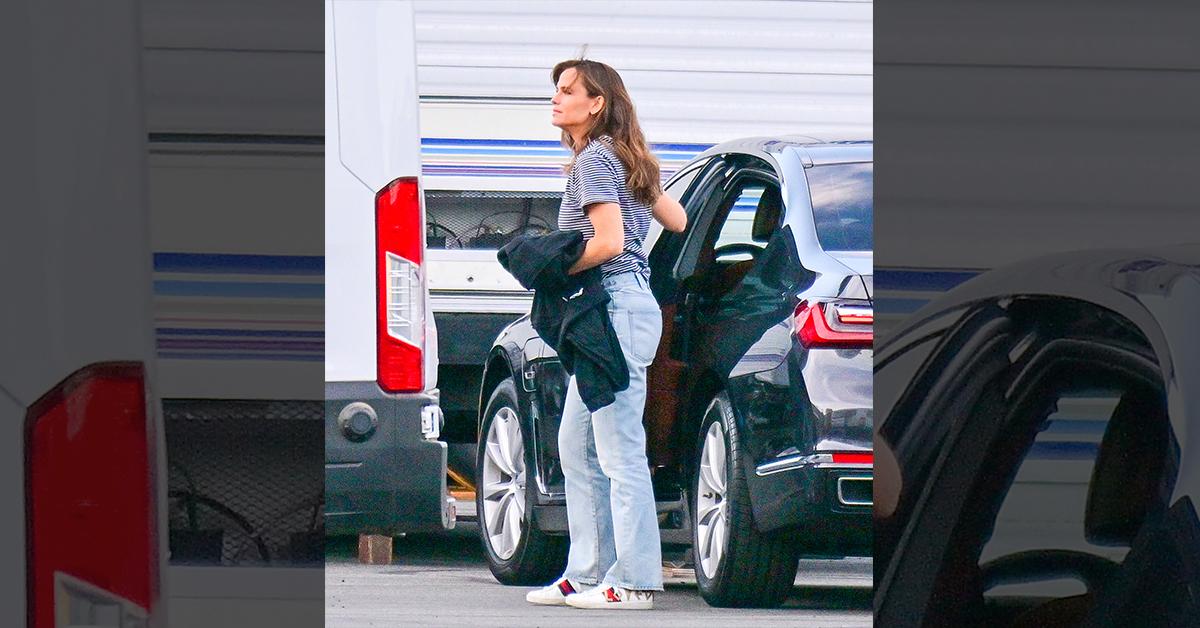 Article continues below advertisement
The star arrived on the set wearing a pair of light-washed jeans, a striped shirt, and sneakers. When Garner emerged from her trailer, she transformed into her character Hannah, sporting olive green cargo pants, a white tee, and glasses.
Flashing her signature smile while mingling with her co-stars, Affleck's ex-wife didn't appear down in the dumps despite the last-minute 411 on his top-secret ceremony.
Keeping a professional and happy disposition on set, Garner didn't let her life's drama leak into her work life.
As RadarOnline.com reported, Affleck didn't tell his ex that he was secretly tying the knot with J Lo until the very last moment, only giving her a heads-up the night before the big day.
Article continues below advertisement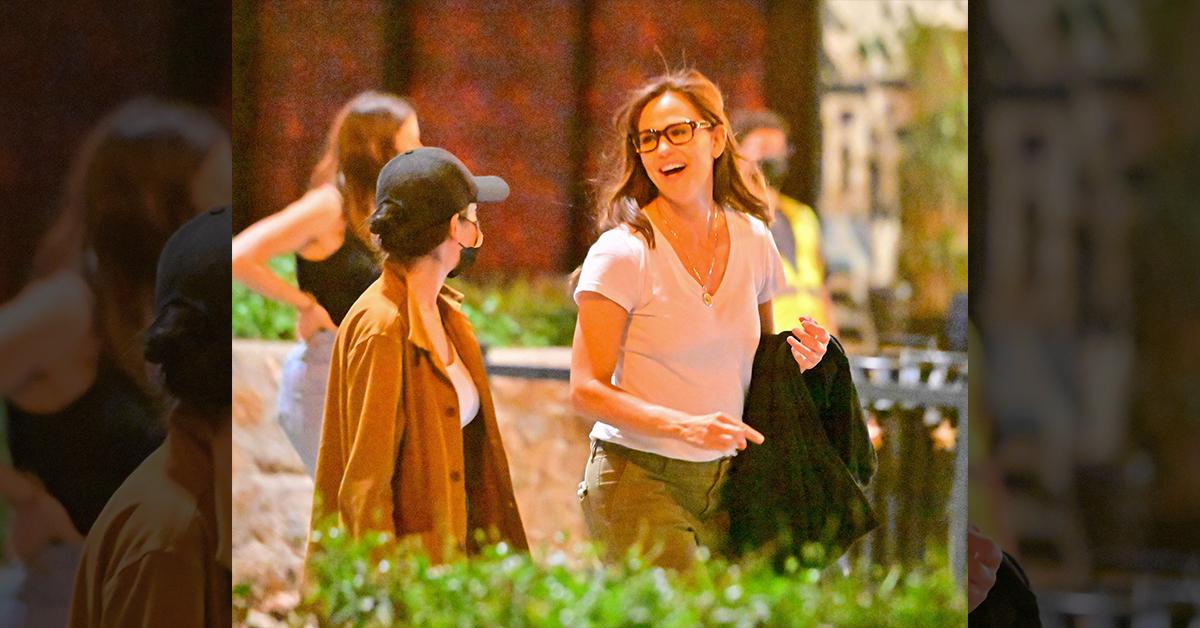 "Ben did tell Jen about the wedding, but I'm told that it was only Friday at the earliest. It was very, very minimally planned in advance and was largely spur of the moment," an insider dished to Page Six.
Only one of Affleck's children with Garner was allegedly there to watch their dad marry J Lo.
Article continues below advertisement
According to reports, their daughter, Seraphina, 13, and one of J Lo's twins, Emme, 14, were the only kids in attendance.
Emme's twin brother, Max, and Affleck's daughter, Violet, 16, and son Sam, 10, were not at the Sin City wedding. "Violet stayed home because she's extremely loyal to her mom," the source added.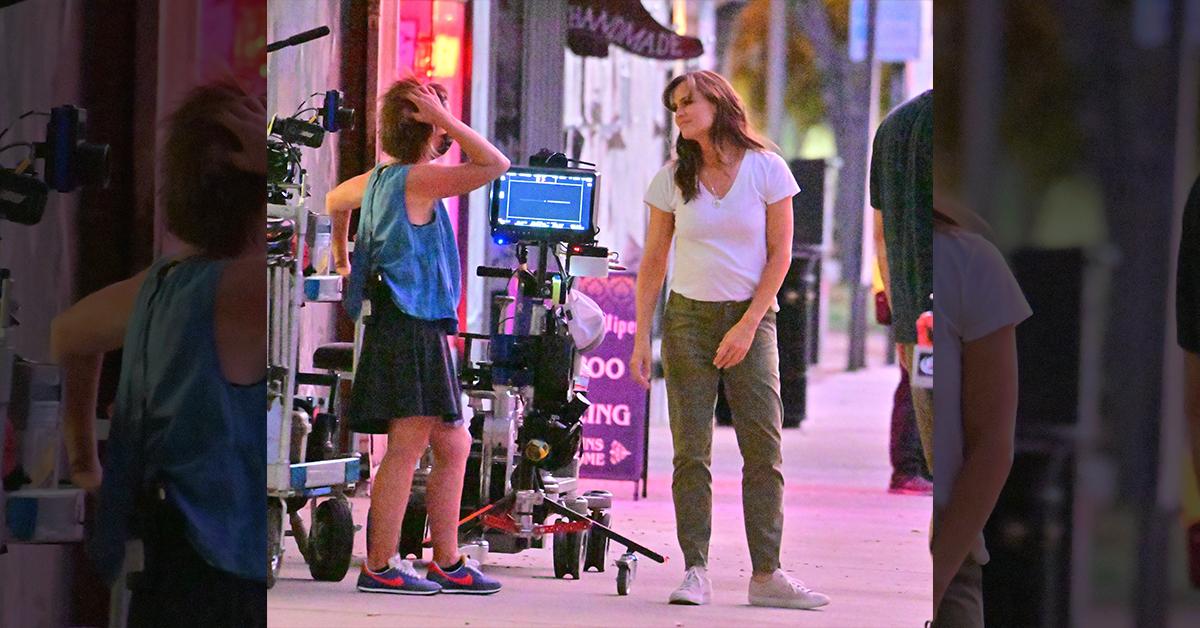 Article continues below advertisement
However, they'll get a redo because Affleck and J Lo are planning a big bash at the actor's Georgia mansion later this month. While only two out of their kids witnessed their Vegas nuptials, RadarOnline.com can reveal that J Lo made sure her glam team was in tow for the special day.