Exclusive Details
Jen Garner Goes Incognito, Ducks From Cameras While Picking Up Kids After Ben Affleck's Alcohol Rant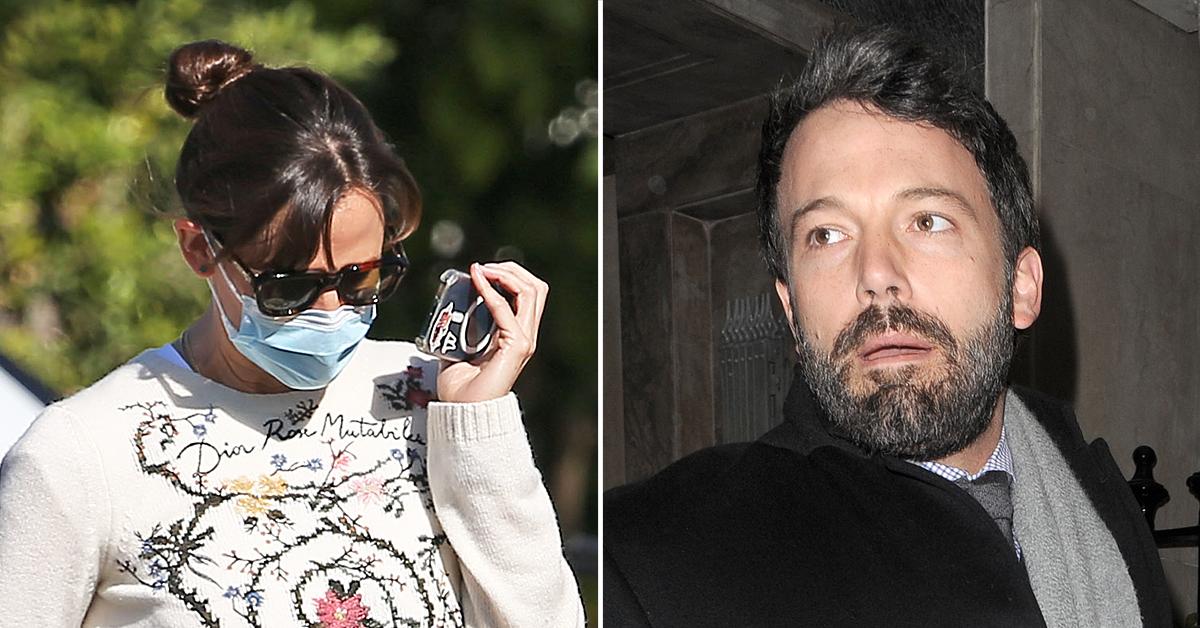 Article continues below advertisement
The 49-year-old Alias star hid from shutterbugs on Thursday, hours after her ex-husband attempted to backtrack on the comments he made about his addiction to booze and their marriage.
Article continues below advertisement
Holding a phone up to her ear as a prop, Affleck's ex-wife did not engage with the paparazzi. Instead, she held her 9-year-old son Samuel's hand and walked right past them.
She did the same thing when picking up 16-year-old Violet from school later in the day.
Article continues below advertisement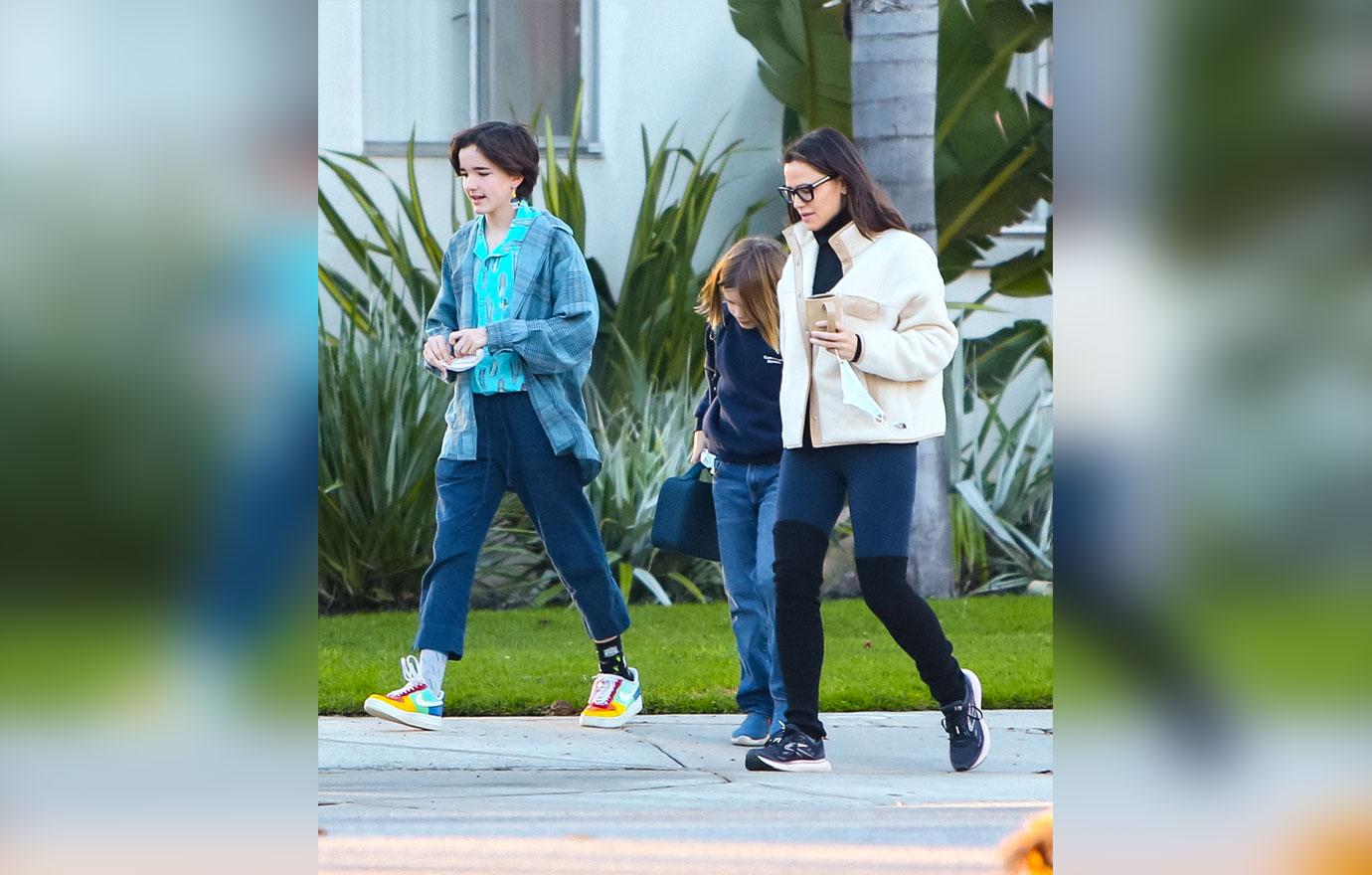 Grabbing her daughter tightly, Garner attempted to shield her oldest child from the mess Affleck created.
Article continues below advertisement
Shedding some clothes, Garner was seen wearing a casual cream-colored sweater, leggings, and trainers for the quick pickup from school. Putting on a brave face, her outing came less than 24 hours after Affleck failed miserably at apologizing to his ex-wife for blaming his drinking problems on her.
Affleck has had issues with the booze bottle for decades. Earlier this week, he blamed the whole thing on Garner.
Article continues below advertisement
The actress has stuck by his side, even taking him to rehab in 2018. Despite at one time claiming getting divorced was "the biggest regret of my life," Affleck didn't hesitate to throw his ex-wife under the bus.
Article continues below advertisement
He has since attempted to walk back from his comments, but the damage is already done. As RadarOnline.com exclusively reported, Affleck's girlfriend Jennifer Lopez is "livid" with him over the situation.
She thinks he crossed a line.
"Jen [Lopez] has been working really hard to build a relationship with Ben's children. They are going to read the quotes from their dad trashing their mom. Jen has also worked really hard to have a relationship with Jennifer [Garner]. Ben just blew that up too," our insider revealed.
J. Lo isn't the only one pissed off at Affleck — Garner's besties are mad too.