How Jeffrey Epstein Made a Fortune From An Illegal Ponzi Scheme Then Skipped Away With Millions Of Other People's Money
When the full horror of billionaire pedophile Jeffrey Epstein's crimes were laid bare in 2019, the world wondered how he managed to get away with his abuse for so long. But, as authors Dylan Howard, Melissa Cronin, and James Robertson reveal in their book Epstein: Dead Men Tell No Tales, the man who would be unmasked as the worst pedophile in American history was guilty of other criminal acts too – and should have been jailed in the early 1990s.
Article continues below advertisement
"He was a master manipulator," they write. "But Epstein's manipulations weren't always done through legal means. By the early nineties, the authorities had set their sights on Epstein for operating a multimillion-dollar Ponzi scheme."
As the authors explain, Epstein's rise through Wall Street was unusual – and unusually fast. Born in New York and raised in the quiet Brooklyn community of Sea Gate, his early life seemed unremarkable, and after leaving University without graduating, he initially worked as a math teacher in Manhattan, before being dismissed from the prestigious Dalton School for his "lackadaisical teaching style."
Article continues below advertisement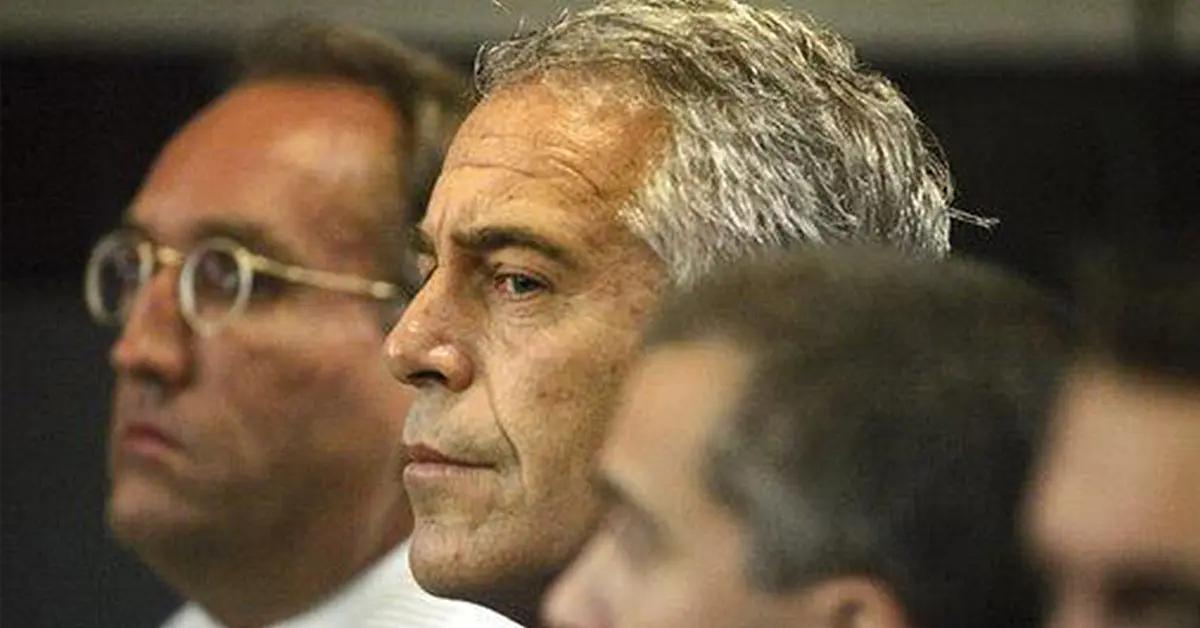 Howard, Cronin, and Robertson also note that the "master manipulator" was to use his dismissal to his advantage.
"True to form, Epstein somehow managed to turn that failure into a stepping-stone to even greater success: a job on Wall Street," they write. "During a parent-teacher conference, the twenty-three-year-old had managed to dazzle one student's financier father. So, when Epstein was fired from Dalton, the broker connected Epstein with Alan Greenberg, a Wall Street bigwig who was poised to become chief executive officer of multibillion-dollar global investment bank and brokerage firm Bear Stearns.
Article continues below advertisement
"Later that year, Epstein landed a job at Bear Stearns as a low-level junior assistant to a floor trader. He swiftly rose through the ranks, and within four years he had become a limited partner, taking on mega-millionaire clients like Seagram president Edgar Bronfman.
"Getting in on Wall Street before the 1980s banking boom allowed Epstein to build a spectacular network of connections that made him the toast of Manhattan during one of the most prosperous decades it had ever seen. In just a few short years with Bear Stearns, Epstein had made millions of dollars, was traveling full-time by chauffeured limo, had billionaires relying on his financial advice, and was carousing around town with stunning women on both arms."
Still, it was not enough. Epstein's greed and ambition were to push him to grow ever more desperate and reckless in his pursuit of money and influence.
"In early 1981, one of Epstein's colleagues at Bear Stearns tipped off management that Epstein was testing the boundaries of the law," write Howard, Cronin and Robertson. "After an investigation, Epstein admitted he had loaned $20,000 to a friend, Warren Eisenstein, who then used the money to invest in stocks, with Epstein's insider knowledge guiding him. It was unethical, and potentially illegal."
Article continues below advertisement
Epstein somehow managed to escape with a $2,500 fine, but a few days later he was under the spotlight again, when the US Securities and Exchange Commission opened an investigation into Epstein's client Edgar Bronfman, and Epstein was accused of illegal securities violations.
"Depending on who you ask, Epstein was either unceremoniously fired at that point, or quit in a blaze of glory," the authors continue. "Either way, it left the unabashed social climber in a very undesirable position. No longer a Wall Street wunderkind, Epstein was jobless, homeless, and running out of funds. He had to get creative."
That creativity was to lead Epstein to take on controversial black-market clients, like Saudi Arabian businessman Adnan Khashoggi, for whom he helped broker global armament deals, including the sale of major weaponry like the AWACS (Airborne Warning and Control System) aircraft.
Article continues below advertisement
By 1987, Epstein's business affairs had become increasingly shady… and it all came to a head when he met Steven Hoffenberg of Tower Financial Corporation, a leading debt collection and corporate raiding agency at the time.
In an exclusive interview, Hoffenberg tells the authors of Epstein: Dead Men Tell No Tales what attracted him to the financier.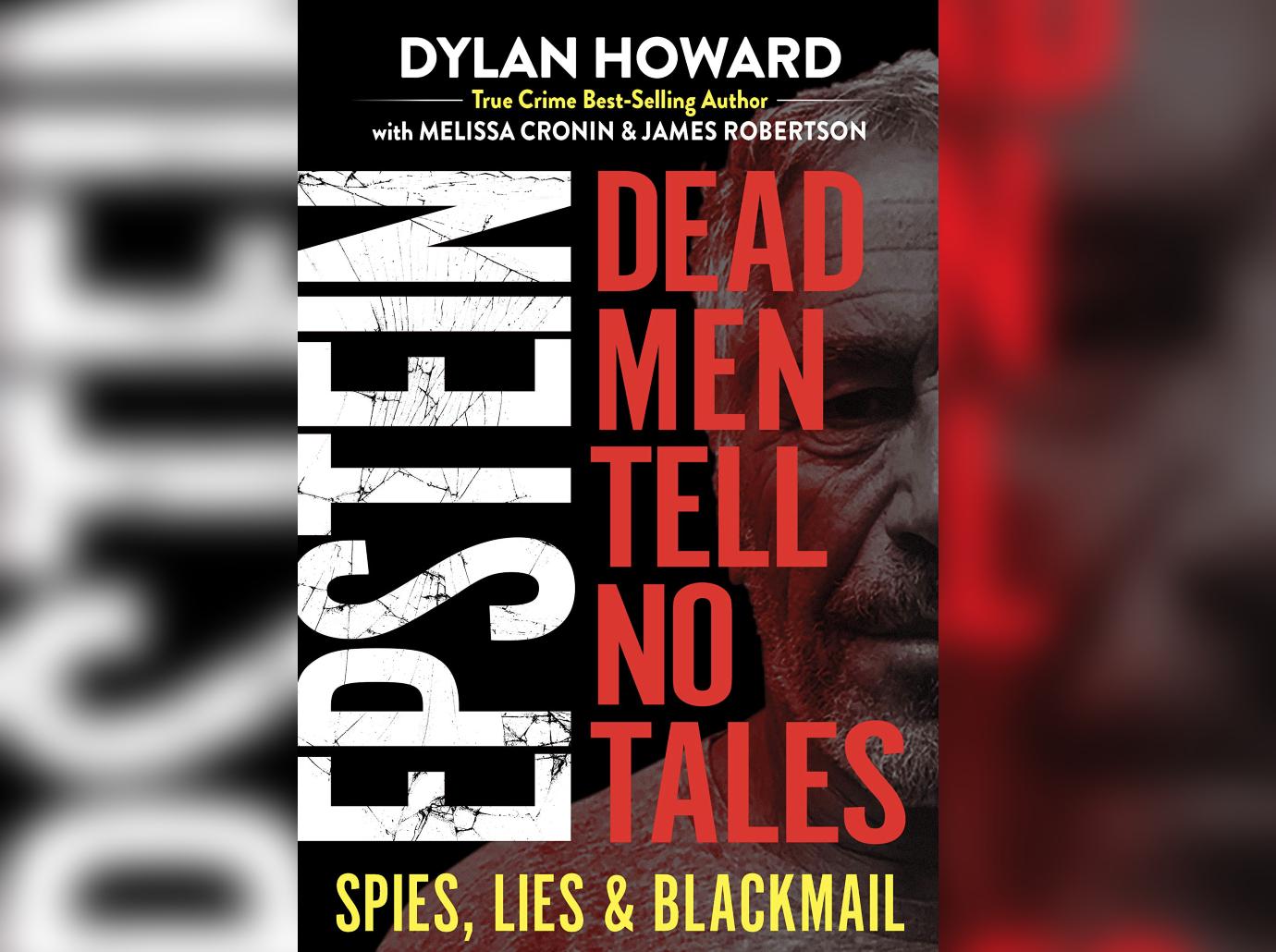 Article continues below advertisement
"I was very impressed with the unbelievable personality and unbelievable ability of Jeffrey Epstein to become a friend, and the uncanny ability that he had as a mastermind criminal on Wall Street," he says. "Jeffrey Epstein was a brilliant, brilliant Wall Street mastermind in criminality for securities fraud. I was greatly impressed with his demeanor, his ability to understand complex securities underwritings and sales to investors.
"He was so unusual as an executive and had so much ability. It was just very surprising how gifted he was. His ability to sell you securities when you weren't looking to acquire securities was remarkable. He would end up convincing you to buy securities in Towers Financial and you weren't even considering that. He had that gift and that ability."
But once again, Epstein could not resist a shortcut – even if it was illegal. Quickly, the set-up at Towers Financial evolved into a huge Ponzi scheme, as explained by Hoffenberg.
"You raise money from one investor to pay another investor. That's the simple definition of Ponzi. Jeffrey Epstein participated full time and was a mastermind in that part of the Towers Financial crimes. Towers Financial got into an awful lot of legal problems and litigations and ended up going into bankruptcy."
Article continues below advertisement
After the authorities were alerted to the illegal scheme, trustees were appointed to operate the company. And once again, Epstein showed his talent for manipulation.
"Jeffrey Epstein had a very strong relationship with the lawyers that the trustee hired," Hoffenberg tells the authors. "Actually, the trustee in bankruptcy at Towers Financial, a man named Alan Cohen, hired one of Jeffrey Epstein's best friends and lawyers, Indyke and Kahn, to investigate Jeffrey Epstein at Towers Financial, which is remarkable. Jeffrey Epstein manipulated that occurrence without question."
The outcome was even more jaw-dropping. In 1995 Hoffenberg was sentenced to twenty years in prison, a $1 million fine, and $463 million in restitution… while Epstein dodged all charges.
"Epstein was not punished in the crimes at Towers Financial," Hoffenberg continues. "Jeffrey Epstein's ability as a master criminal got him out of the penalty box for all of that. That's what happened continuously in his other criminal charges as well."
Article continues below advertisement
What could – and almost certainly should – have been a lengthy prison stretch and financial ruin, was instead a mere footnote in Epstein's life story. And as Howard, Cronin and Robertson reveal, Hoffenberg believes the pedophile may even have used the scheme to fund his future crimes.
"Epstein didn't just escape justice," they write. "Hoffenberg claimed he moved on to new adventures—with millions in his pocket. 'Epstein was able to fund his criminal enterprise Financial Trust Company and J. Epstein and Company,' Hoffenberg alleged. 'There was another. I believe it was International Asset Collections. He was able to fund it with the assets and money from the Towers Financial crimes.'"