Jeff Hardy Dropped By WWE After Refusing To Go To Rehab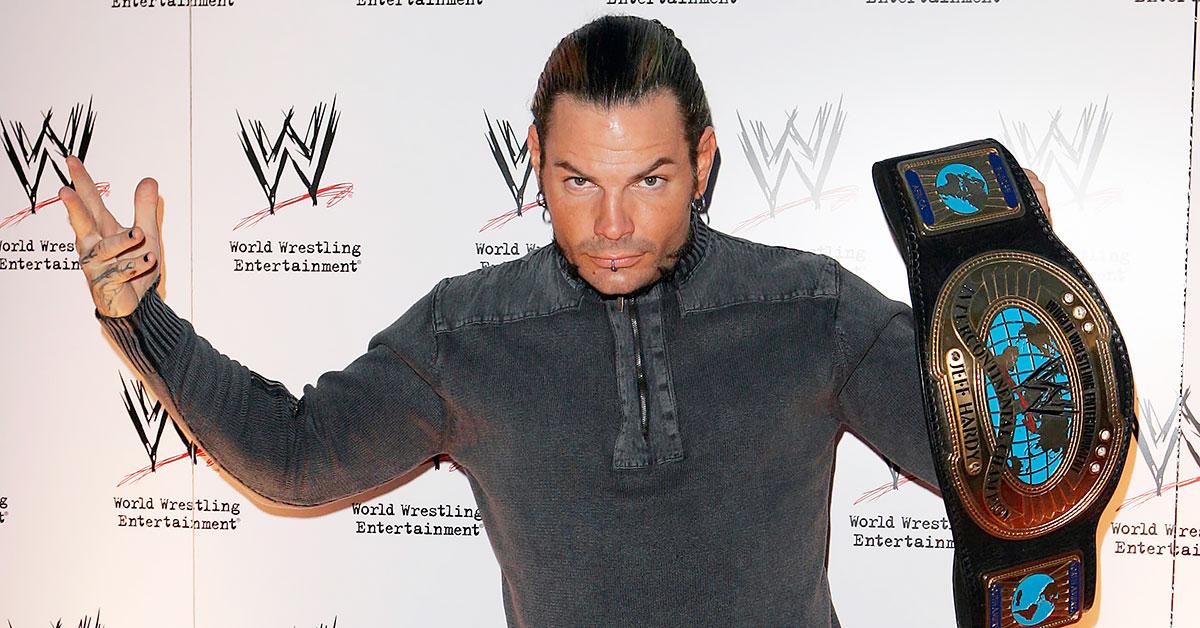 Wrestler Jeff Hardy had been sent home and released by WWE after refusing to seek treatment for his battle with substance addiction.
According to reports, the media and entertainment company offered him the option of going to rehab, but Hardy declined.
Article continues below advertisement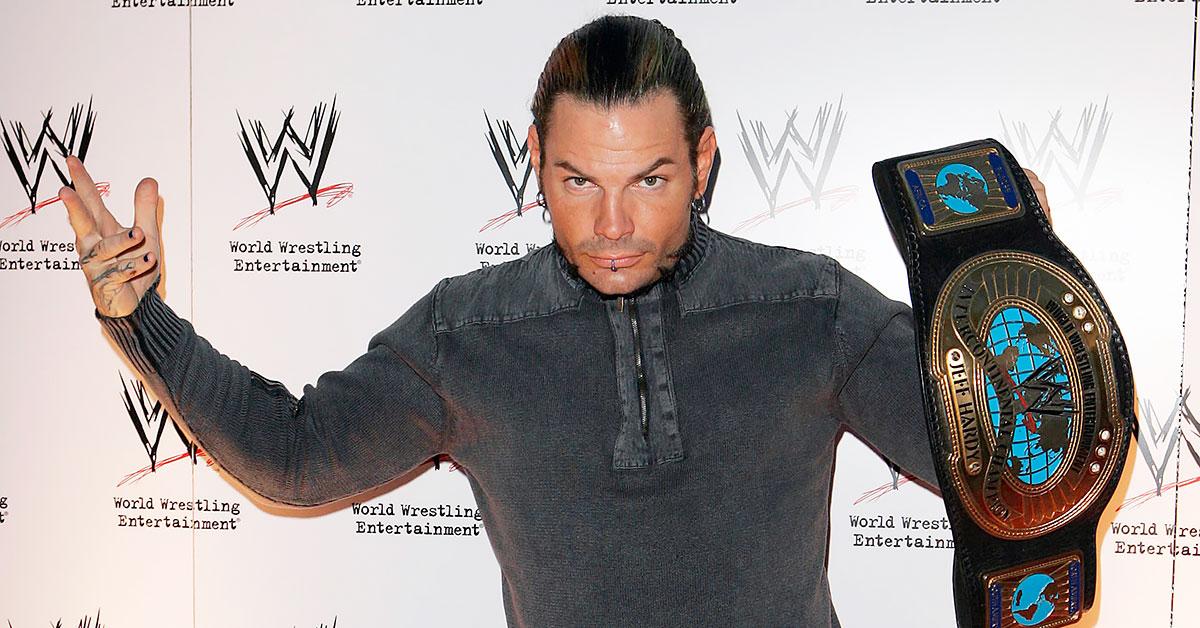 WWE later dropped him from his contract after he failed to accept their offer.
During an untelevised show in Texas, the 44-year-old performer was seen leaving the ring abruptly towards the end of the match and walking out through the crowd.
He reportedly was going through a "rough night" during the game.
Article continues below advertisement
His brother Matt Hardy, a current employee for All Elite Wrestling, later provided an update on Jeff's condition to his followers, claiming, "he's OK."
"I did speak to Jeff for a little bit today, and he's OK, he's good," Matt said. "I think he'' be fine, but once again, this isn't my business, and if he wants to go into it in more detail, then he'll do it himself. Jeff is OK. He is at home, and he is OK."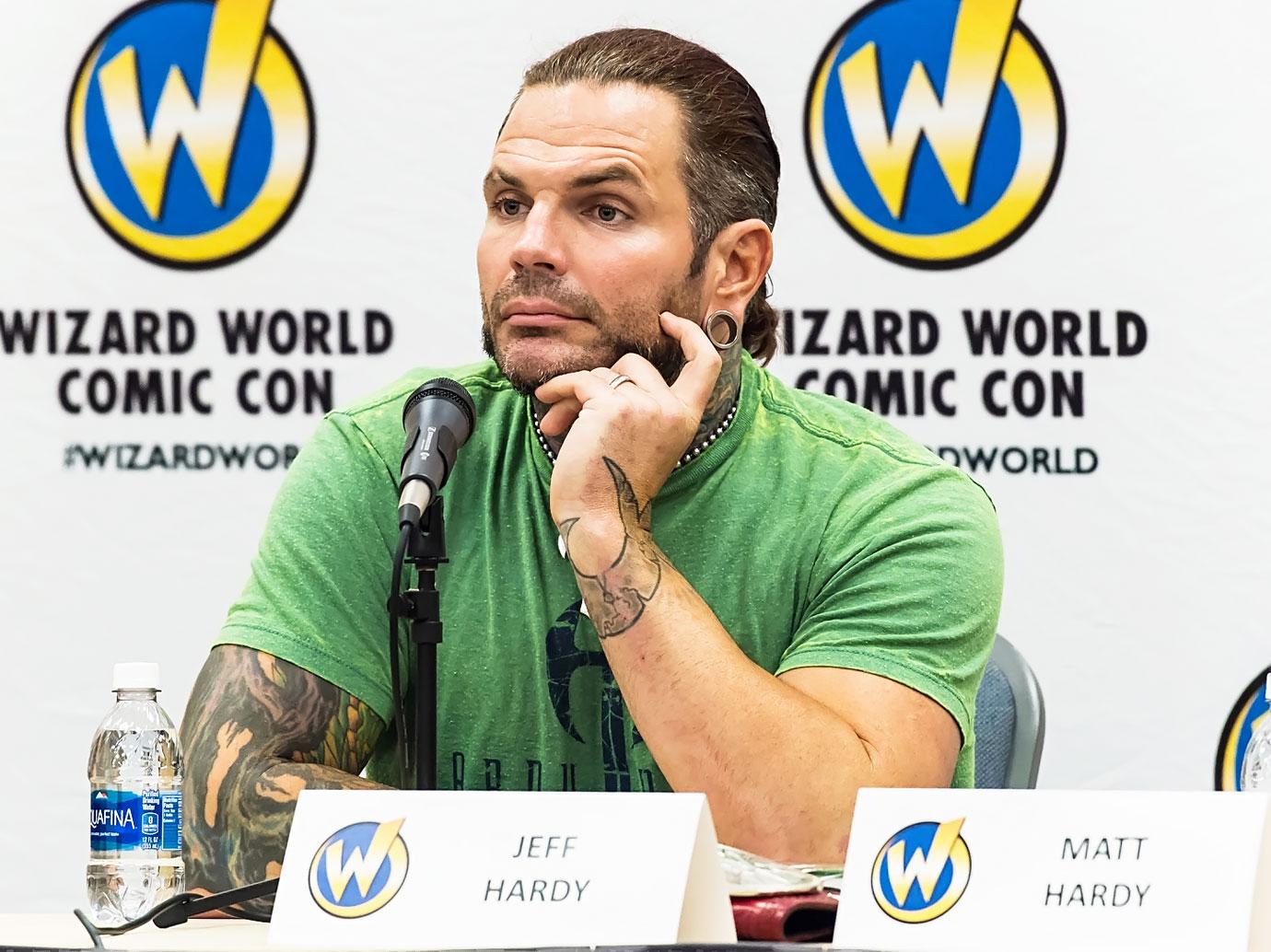 Article continues below advertisement
Matt also clarified that "it's not his business" to tell and explain his brother's story.
"I wouldn't be able to do it justice anyway because it's not from my perspective, so I love my brother, and I just want my brother to be okay and healthy," he added.
Hardy had been dealing with substance abuse throughout his career. Last year, he opened up about his struggle while on the show.
"Since my early 20s, it's been a rollercoaster ride with addiction and alcoholism," he shared. "I've had sober runs, doing good for a while, but then I'd always go back. Now I hope I'm done with that. As long as I stay on the straight and narrow, the sky is the limit."
Article continues below advertisement
The former WWE star had also been arrested in 2009 on charges of trafficking prescriptions pills while he was allegedly in possession of anabolic steroids. He later pled guilty to the offenses, was sentenced to 10 days in jail, and fined $100,000.
Hardy was taken into custody again in 2019 in South Carolina for public intoxication and later got himself into trouble in North Carolina for DUI.