Jake Paul Under Investigation For Driving On Puerto Rican Beach In Middle Of Turtle-Nesting Season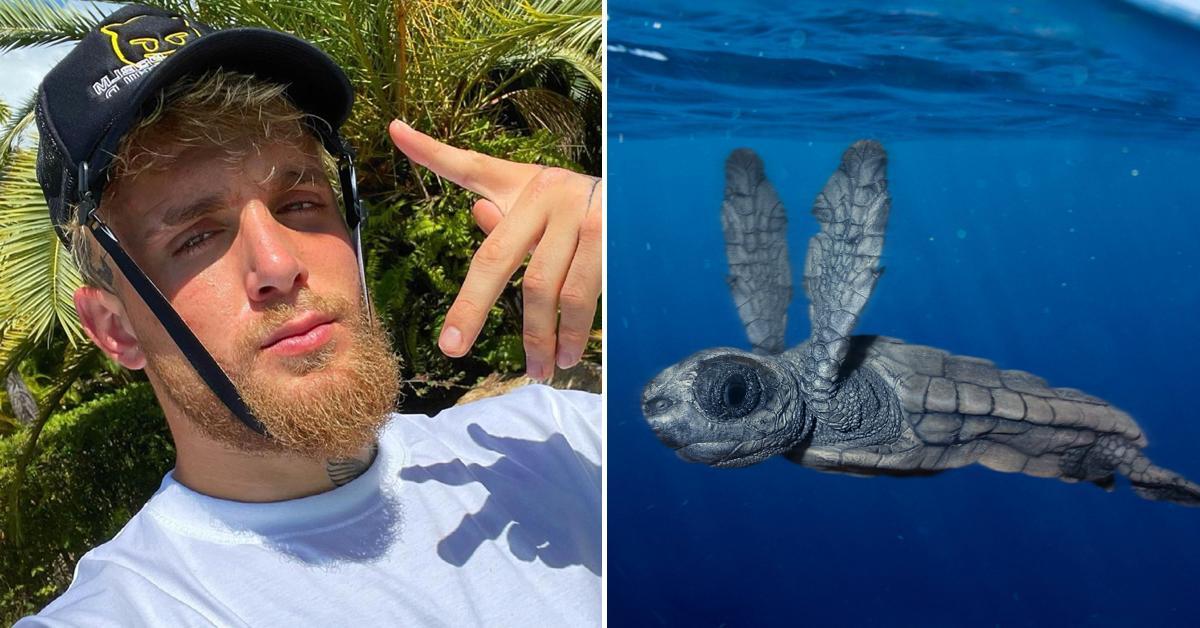 Jake Paul is under investigation by Puerto Rican officials for driving on a protected beach in the middle of turtle-nesting season.
Article continues below advertisement
The 24-year-old YouTuber-turned-boxer essentially told on himself when he posted an Instagram video showing him and a few friends fooling around on a local beach in motorized vehicles, which caught the attention of the country's Department of Natural and Environmental Resources (DNER).
Article continues below advertisement
The department's secretary, Rafael Machargo, then issued the following statement: "I have ordered an investigation to determine the circumstances surrounding the use of two motor vehicles on beaches that are presumed to be in Puerto Rico."
"Some media have published today a video of the influencer Jake Paul in a motor vehicle on the beach, an activity that is prohibited, apart from law enforcement agencies," the statement read.
Article continues below advertisement
"Although the video does not establish where or when it was carried out, the DNER reminds citizens that this type of activity is prohibited by law to protect the environment and the species that can nest or live on the beaches," wrote Machargo. "Those who violate the law face fines and other penalties, if applicable."
"I call for us to share the beaches and other natural resources considering their conservation and preservation. Likewise, we applaud that our citizens become eyes and spokespersons for the possible environmental damage that some people cause due to ignorance or unscrupulousness," the secretary concluded the memo, urging "the public to report any incident or violation of environmental laws at 787-724-5700 or 787-230-5550."
Article continues below advertisement
In the since-deleted video footage, it appeared that one of the people driving one of the vehicles was 26-year-old Logal Paul, who together with his brother bought a $10 million beachfront mansion on the Caribbean archipelago earlier this year.
Article continues below advertisement
Jake announced in February that he would be moving some of his businesses to Dorado, Puerto Rico – a town near San Juan.
"I thought it was more third-world than I suspected, so I went out there to scout it, and I just fell in love with it," the younger Paul brother said at the time.
But sources tell RadarOnline.com Jake is claiming ignorance when it comes to his current turtle debacle, as our insiders say he is an animal lover who simply did not see any signage indicating there were turtles present or nesting.
We're told Jake and his friends had also seen other people driving around the sandy shores earlier in the day, so they figured it was allowed. However, he's still willing to cooperate in the investigation.