Exclusive
Trump Family Photoshopped Hillary Clinton Out Of Ivana's Funeral — See The Proof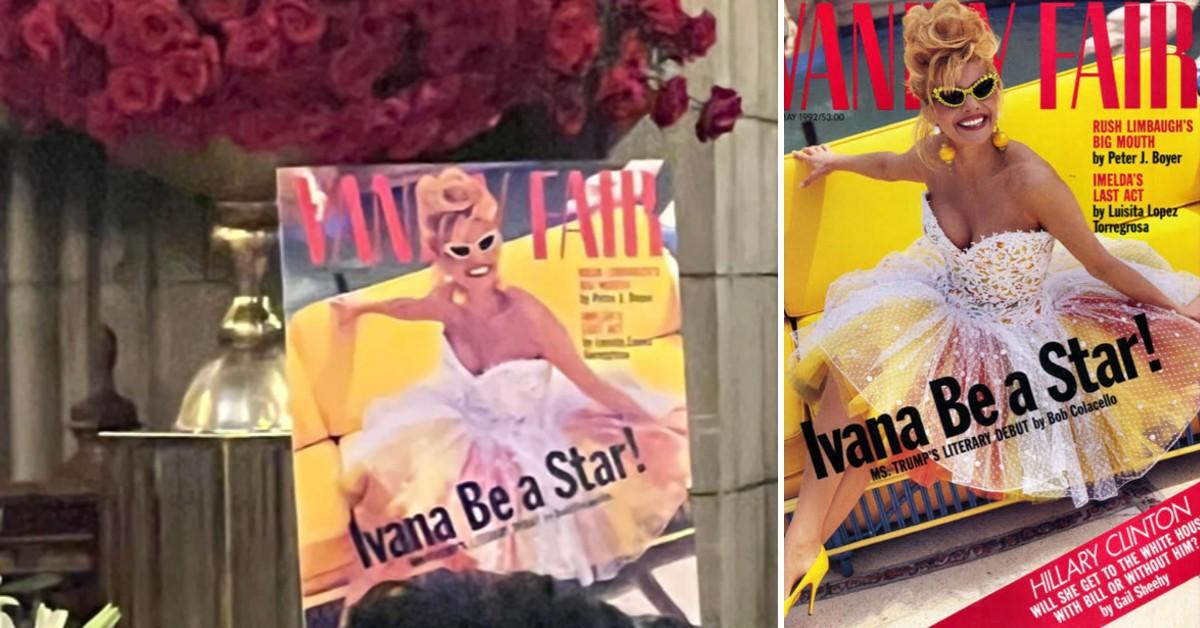 Ivana Trump was memorialized at a funeral with a massive printout of her Vanity Fair cover — but it scrubbed her husband's nemesis, Hillary Clinton, from the edition, RadarOnline.com can exclusively report.
Article continues below advertisement
Former President Donald Trump's first wife was laid to rest during a ceremony on Wednesday in New York City. She died about a week earlier after a fall.
The church was decorated with flowers and a huge printout of Ivana's 1992 cover, which exclaimed, "Ivana Be a Star!" The leaked funeral photo was obtained by RadarOnline.com after strict warnings about photography during the event.
Other text appears on the right side of the printout, but notoriously absent was a reference to an article about Clinton that appeared on the original edition.
Article continues below advertisement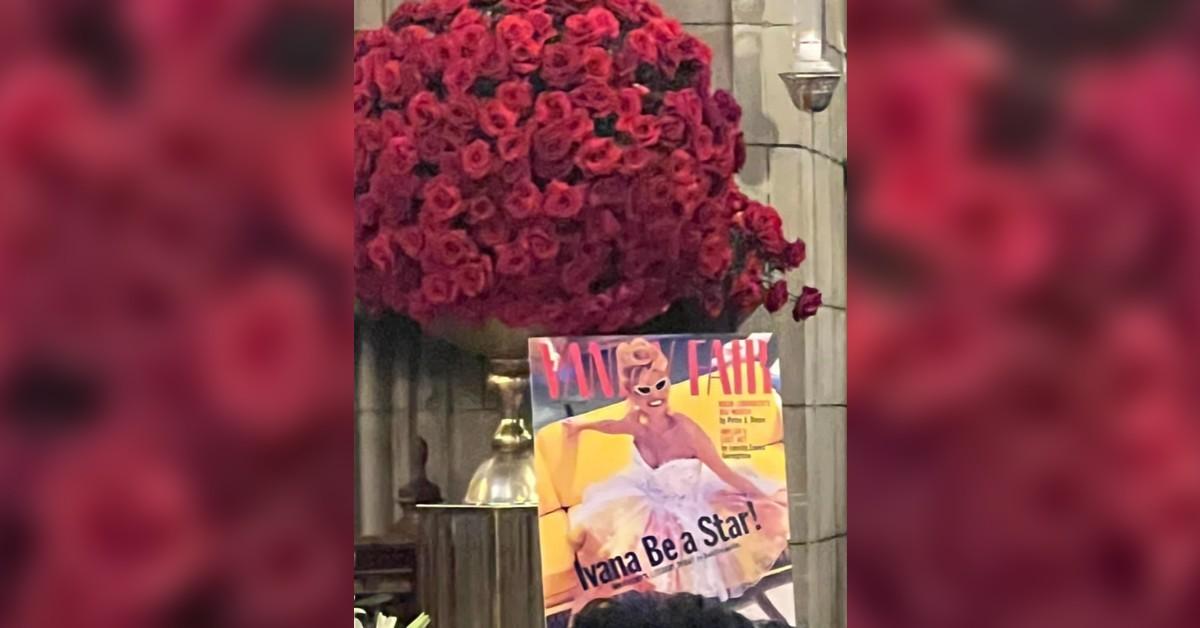 "Hillary Clinton: Will She Get To The White House With Bill or Without Him?" read a promo in red at the bottom right of the original cover. However, that text was removed from the blowup at Ivana's funeral.
Article continues below advertisement
Clinton and Donald Trump have become famous enemies, with Trump beating the former First Lady in the 2016 election for President. Trump has long targeted Clinton and accused her of various misdeeds.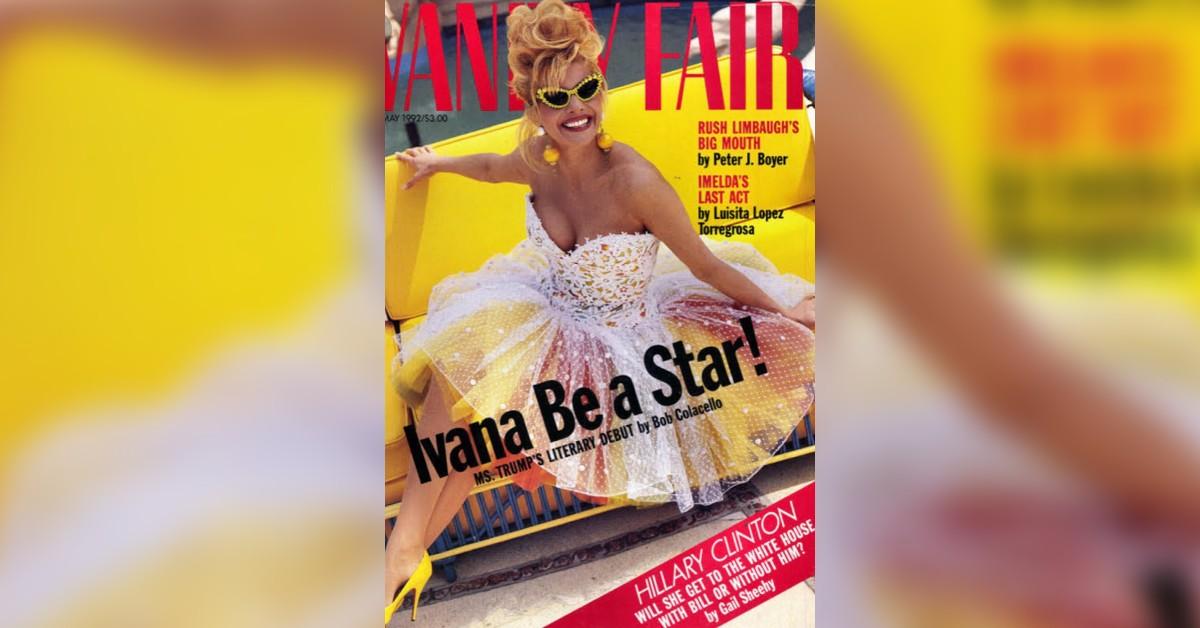 Article continues below advertisement
Donald Trump recently sued Clinton and alleged she was part of a massive Democratic conspiracy to tie his presidential campaign to Russia. Those claims were later determined to be untrue.
The feud now appears to have reached a funeral with Clinton's reference removed from Ivana's cover.
The Trump family was behind the request asking friends gathered in the church to say goodbye to Ivana, not to take photographs.
Article continues below advertisement
"It was strange having the priest start the service with a warning about photography," a guest told RadarOnline.com. "It was strange hearing a priest say that, but he wasn't joking. The crazy thing is that anyone who knew Ivana, would have know she would have wanted lots and lots of photographs. You don't get buried in a gold coffin, if you don't want to be noticed."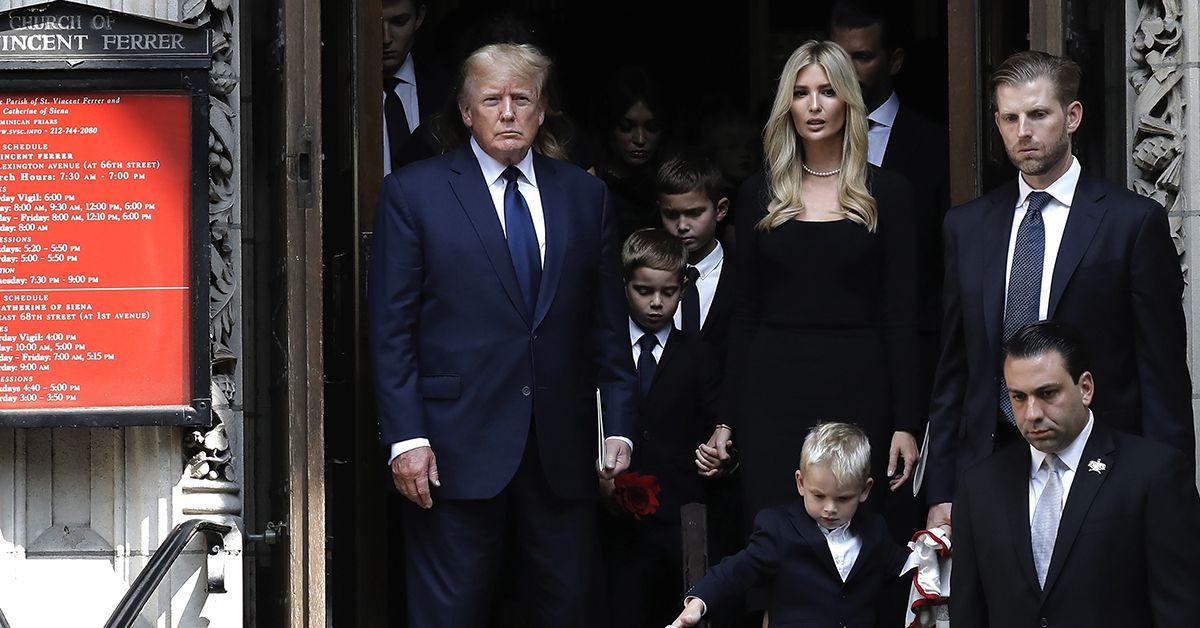 Article continues below advertisement
Another person invited to the event revealed how the Secret Service made sure the "No photography" rule was strictly enforced.
"Secret Service was going up to anyone who dared pull out a phone," the source said. "They were like a private security firm. A lot of us was offended. We were made to feel like we were doing something wrong when Ivana's entire life was about being photographed. It seems such a waste to not be able to document the gorgeous flowers or beautiful framed picture of her by the alter."
Article continues below advertisement
Pals added that at the last minute the Trump family had taken over the planning of the event. Even going over the invited guest list.
"Ivana would have been horrified to see the church so empty," the source revealed. "It holds thousands and at the most there were only 100 people there. It looked like no one cared. When I'm reality it was the family, who kept so many of her friends out."