Is CBD An Antitoxin Concoction? — CBD Oil & Detoxification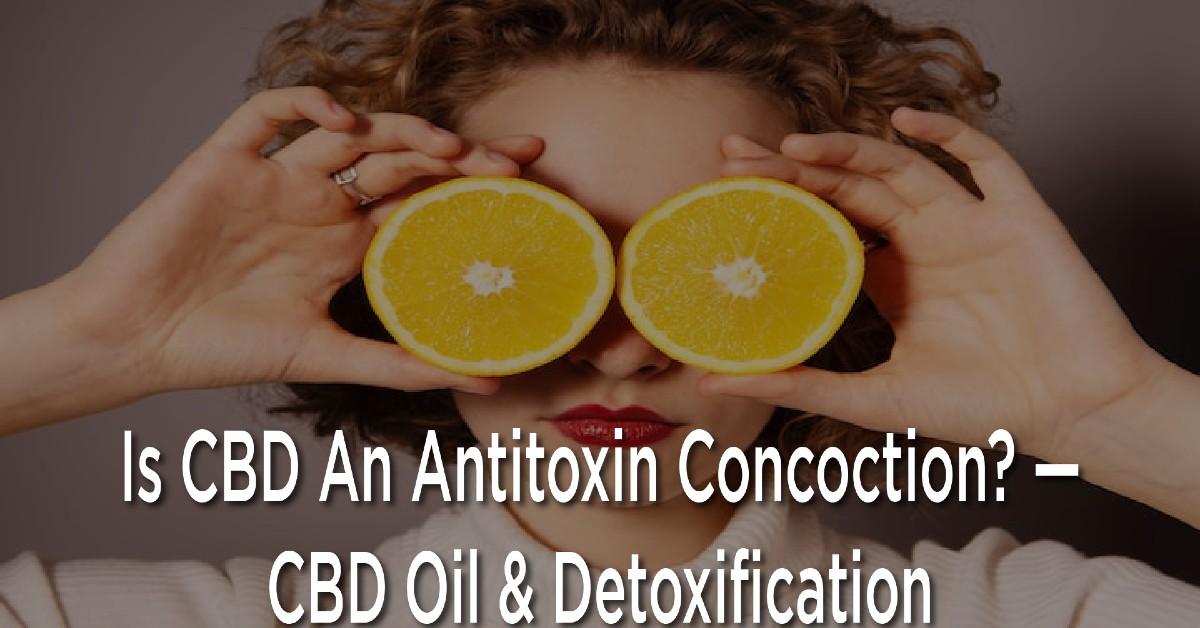 Everyone nowadays is on a "detox" program. Even if you're not involved in the health & wellness industry, you can't help noticing the countless "cleansing" products in supermarkets. Even though the science on detoxification isn't incredibly robust, there's clearly a demand for supplements that promise to help the liver purify the body.
Since "detoxification" is such a big buzzword nowadays, it's only natural for customers to ask whether CBD fits into a "cleansing" routine. Can Tribe CBD oil help push toxins out of your bloodstream, or is all this talk about "detox" one big crock?
Article continues below advertisement
Does CBD Help With Detoxification? — A Few "Detox Discoveries"
Currently, most studies examining CBD's benefits focus on its anti-inflammatory and anti-anxiety properties. However, a few exciting trials suggest CBD may assist the body's natural detoxification pathways. Most significantly, researchers at the Icahn School of Medicine at Mount Sinai investigated CBD's potential use in treating people experiencing opioid withdrawal.
For this study, doctors split patients into two groups and gave them CBD oil or a placebo. Trial participants took the CBD extract or placebo oil for three days whenever they felt the urge to take an opioid pill. Researchers analyzed each person's heart rate, cortisol levels, and overall mood to determine whether CBD had any effect.
Interestingly, CBD had a greater positive impact on patients versus the placebo. Scientists concluded that CBD might have a place in helping patients manage "detox" symptoms. This doesn't necessarily mean CBD directly helps with detoxification, but it may make this process easier for people who've been exposed to toxic compounds.
Article continues below advertisement
A similar trial out of University College London examined CBD's effectiveness on former cigarette smokers dealing with nicotine withdrawal. Although this study was small, people who took CBD oil rather than a placebo seemed to have less intense detoxification symptoms.
There's also some preliminary evidence that CBD may positively impact liver function. For instance, doctors at Sun Yat-sen University published a report that suggests CBD may help repair liver damage due to alcohol abuse. Research from the University of Buffalo also suggests CBD has no noticeable negative impact on liver health.
Do all of these studies mean CBD helps detoxify the body? We can't say for sure at this point. However, it appears CBD oil may help people who are already on a detox or addiction recovery program better manage adverse symptoms.
Article continues below advertisement
Double-Check That Your CBD Doesn't Have Heavy Metal Toxicity!
CBD may have detox potential, but customers must watch for toxic compounds in their hemp extract. Since the FDA doesn't regulate the hemp industry, there are many low-quality CBD oils without proper lab screenings. In some cases, these CBD oils may have heavy metals, solvent residue, or pesticides, which are all things you don't want on a detox program!
Please only buy CBD oil from hemp brands with a solid reputation and provide you with third-party lab results. Tribe CBD sends our CBD oils, gummies and topicals to respected labs to get unbiased screenings. You can find the Certificates of Analysis associated with our hemp-derived products on this link.
Learn more about CBD Oil at Tribe CBD.