April Fools? From Josh Groban Singing About Beans To A Wahlberg Playing With Fire— See What Your Fave Celebs Are Up To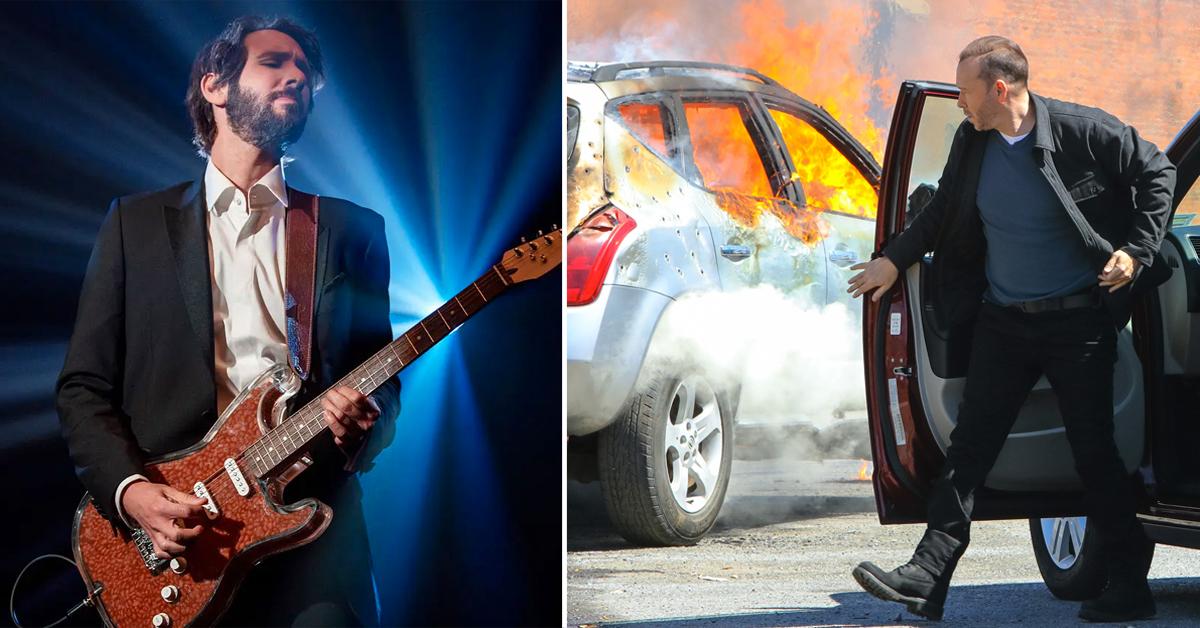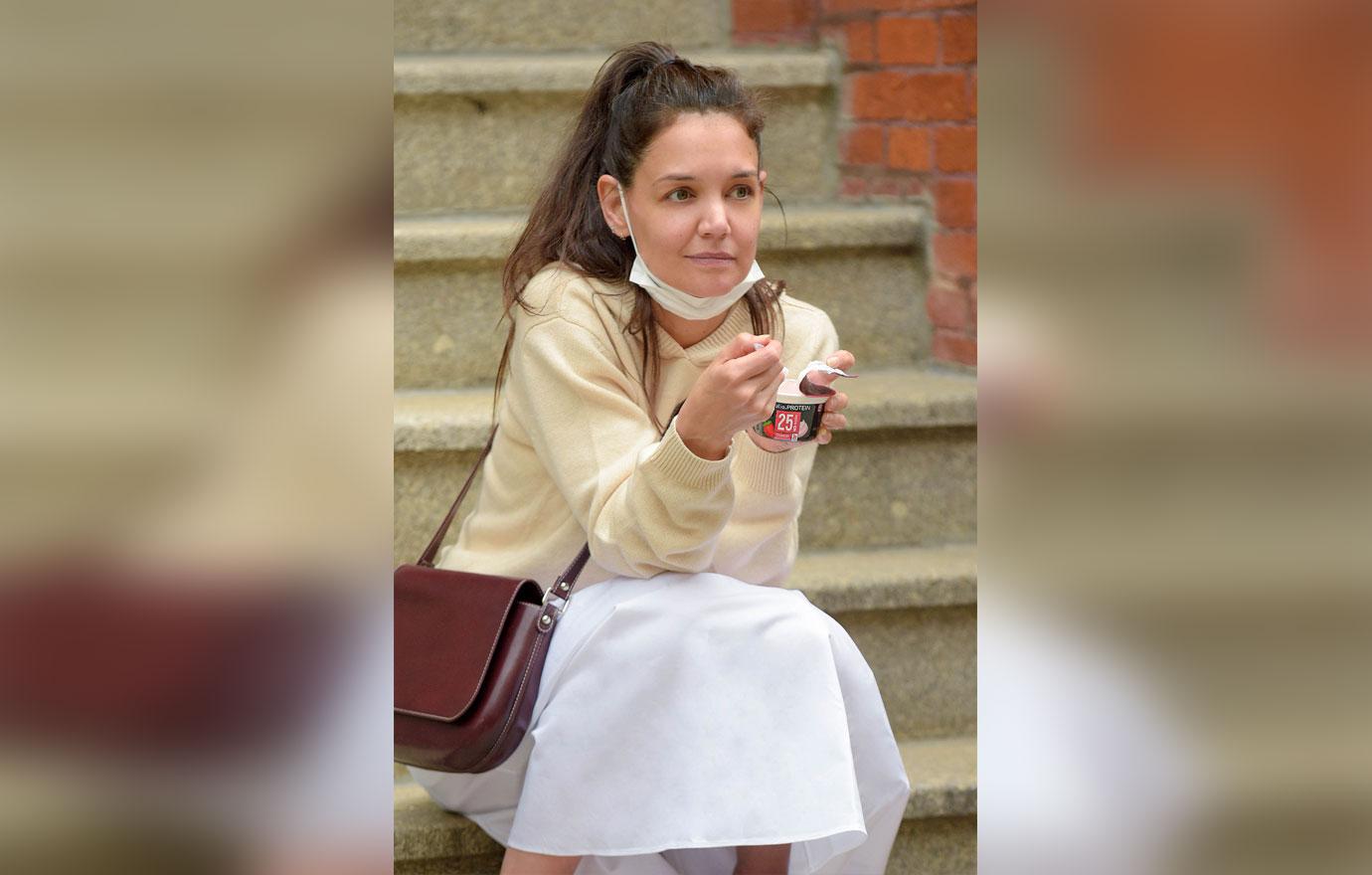 Katie Holmes enjoys new protein-packed :ratio PROTEIN dairy snack while running errands in NYC.
Article continues below advertisement
Keep scrolling to see what the hottest celebs have been up to in the last week!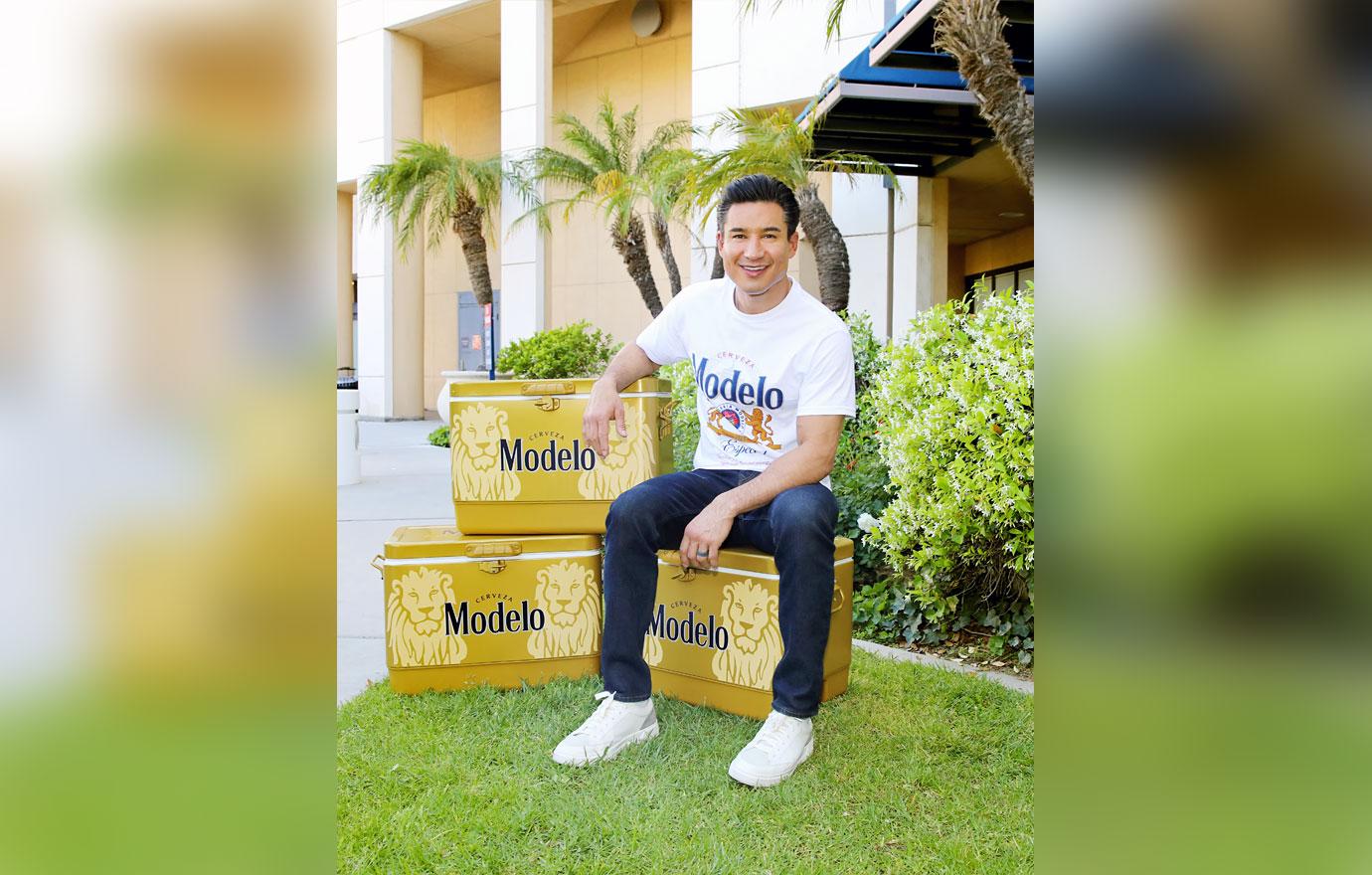 Modelo teamed up with Mario Lopez to thank healthcare workers at Providence Saint Joseph Medical Center in Burbank, California, and recognize the hard work and sacrifices of all first responders as part of the Modelo #SaludToCinco campaign.
Article continues below advertisement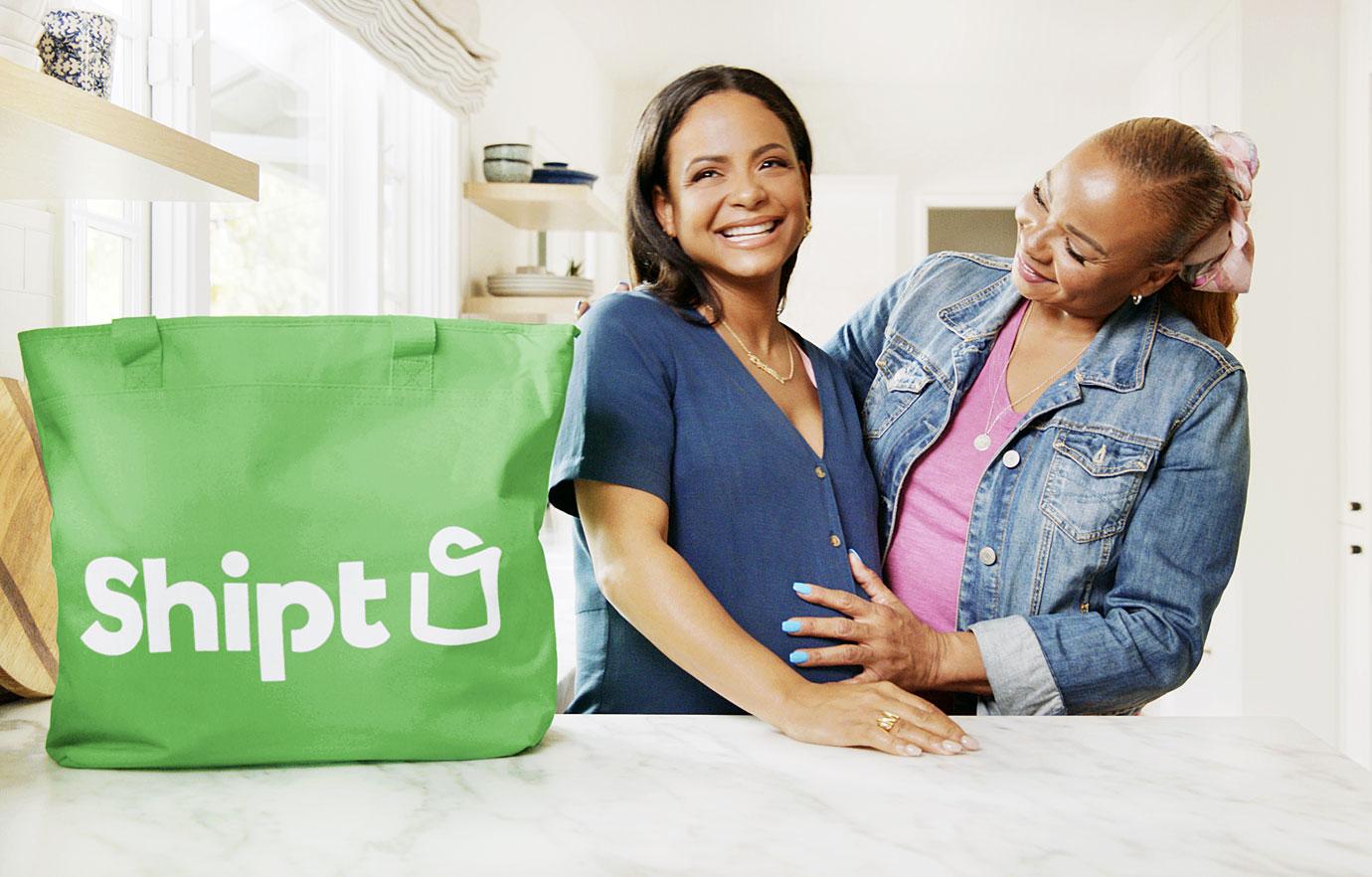 Just before giving birth to newborn son Kenna, Christina Milian partnered with Shipt same day delivery service to give moms what they really want this Mother's Day: Time – Shipt can help mom save 52 hours per year using the service. Check out how Christina uses her time back on Shipt's Instagram.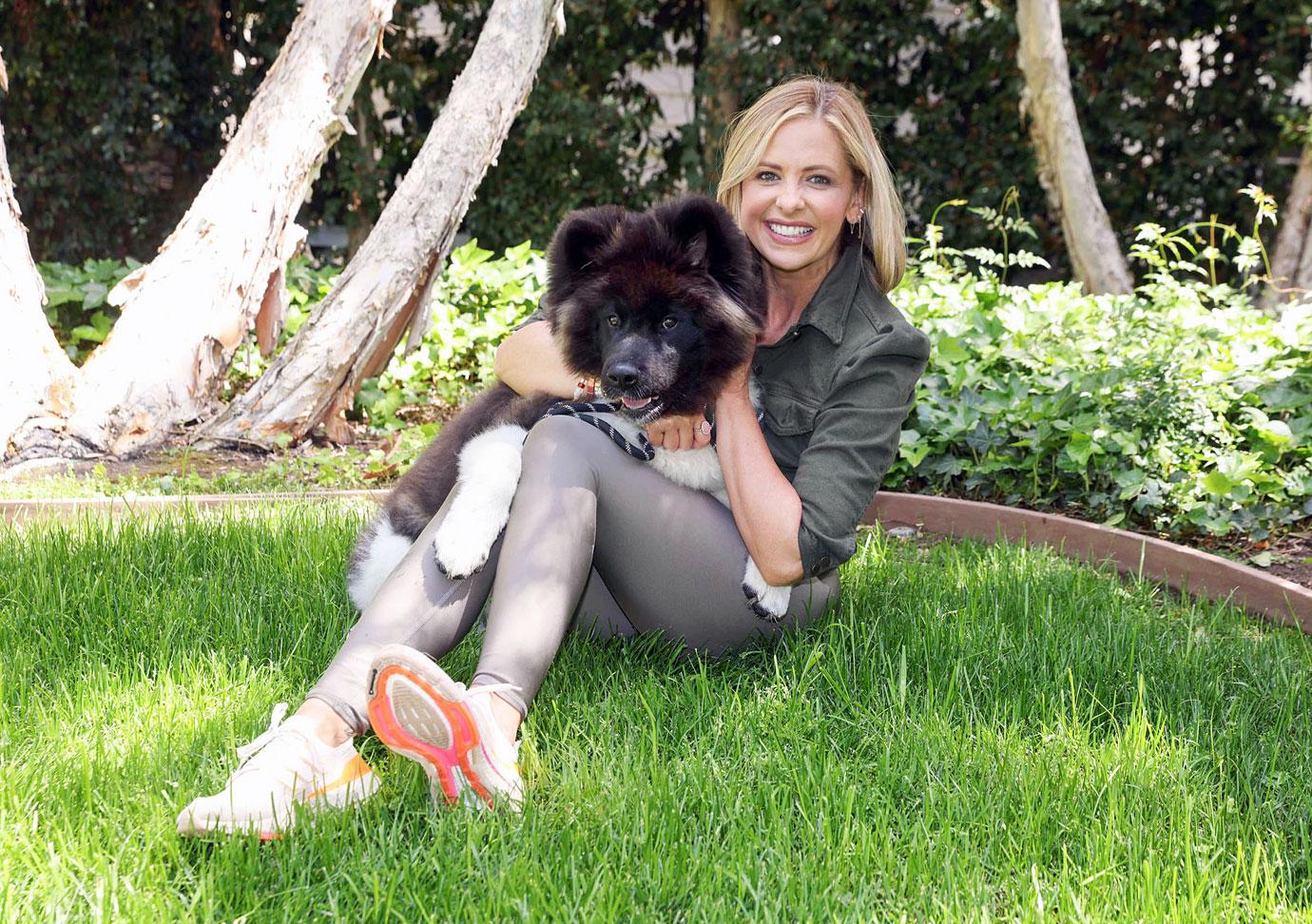 Sarah Michelle Gellar and Kumi boosted the Stonyfield Organic #PlayFree initiative by tagging her local park to their pesticide portal at www.stonyfield/pesticideportal in Los Angeles on Wednesday, April 28.
Article continues below advertisement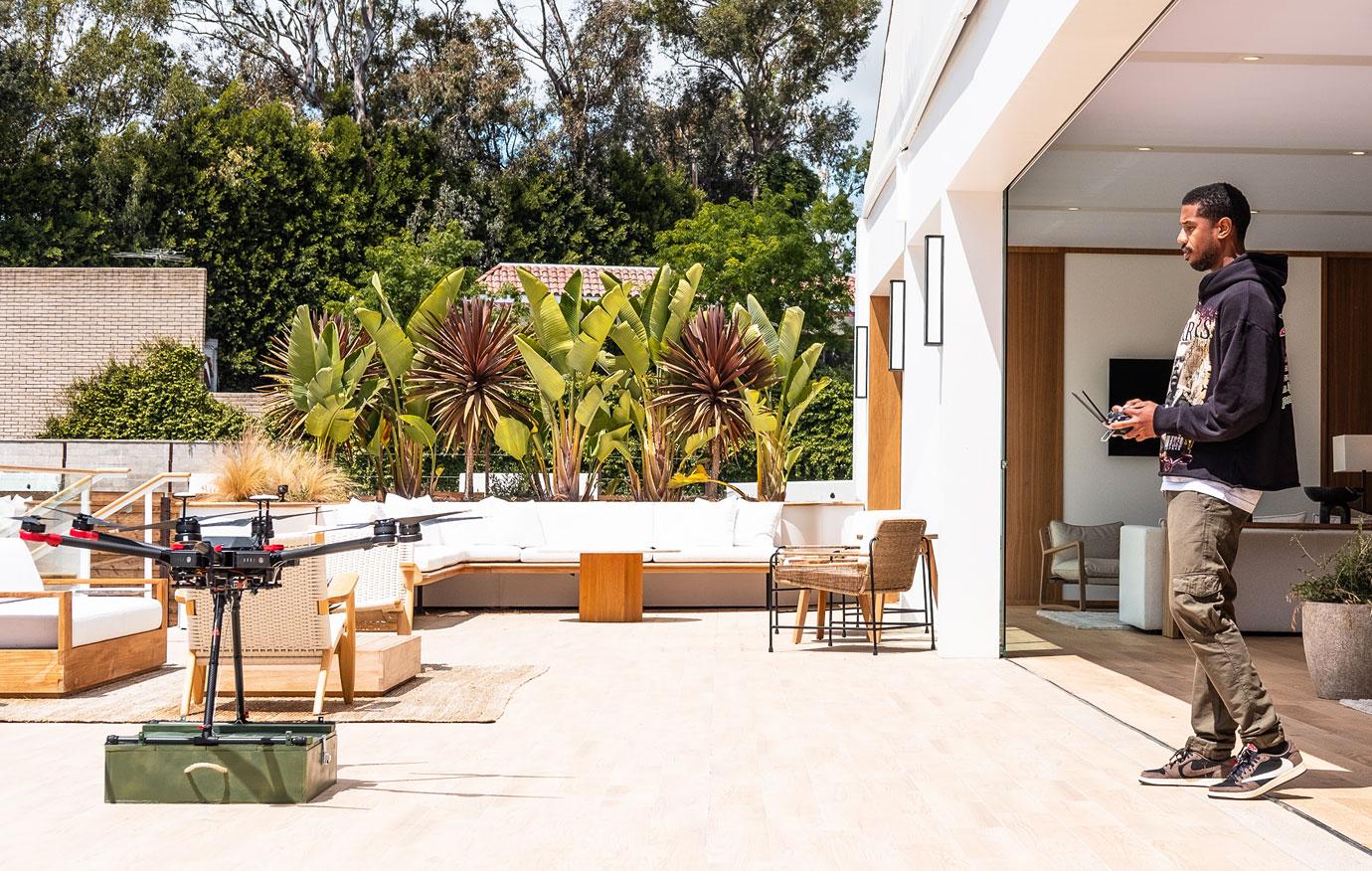 Michael B. Jordan and Amazon Prime Video delivered special Tom Clancy's Without Remorse themed gifts via an elite drone squad ahead of the film's debut.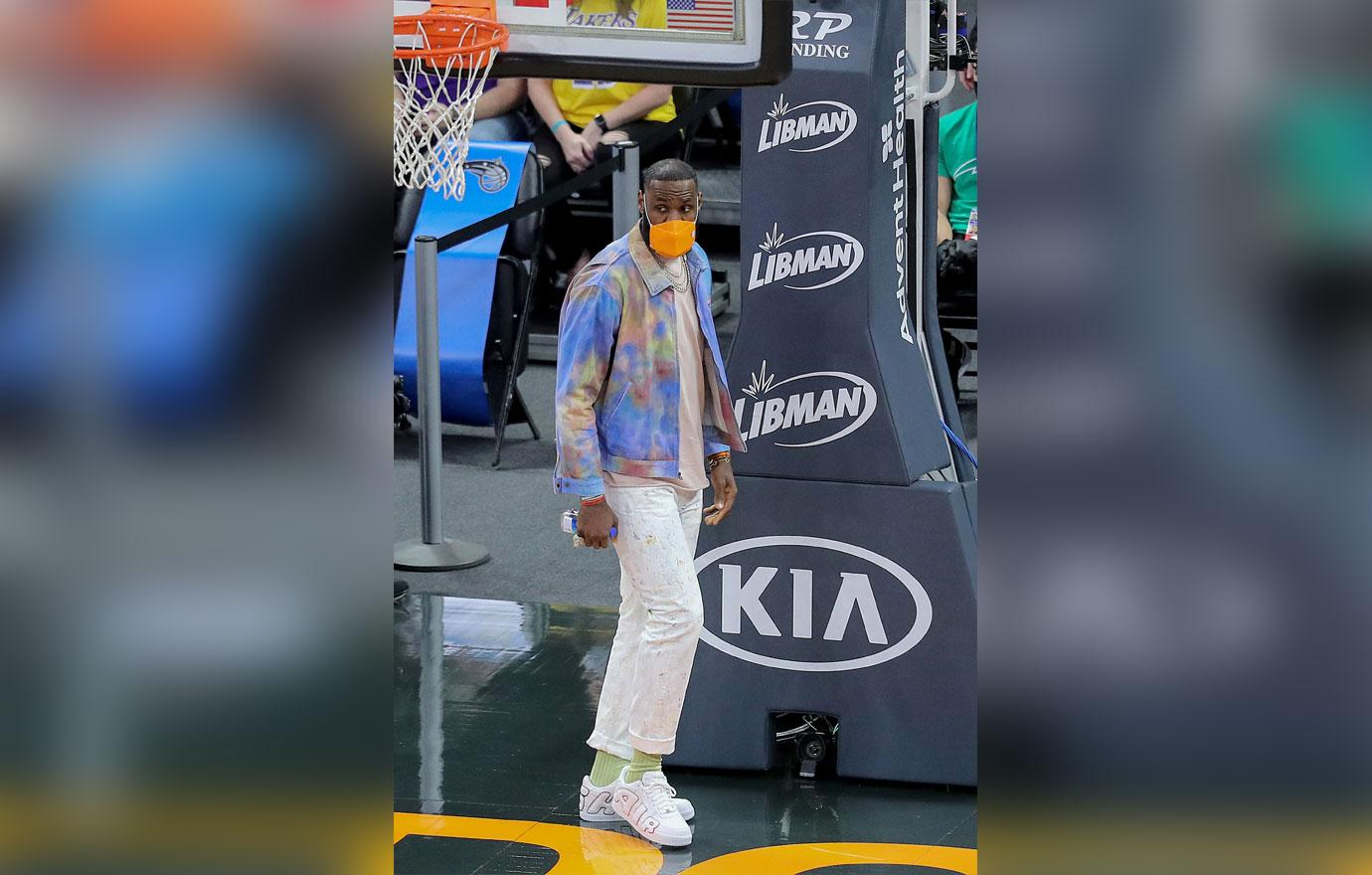 LeBron James spotted in an Allen Onyia for Macy's INC Men's Jacket from the 'Icons of Style' collab during the Los Angeles Lakers Vs. Orlando Magic game in Orlando, Fla.
Article continues below advertisement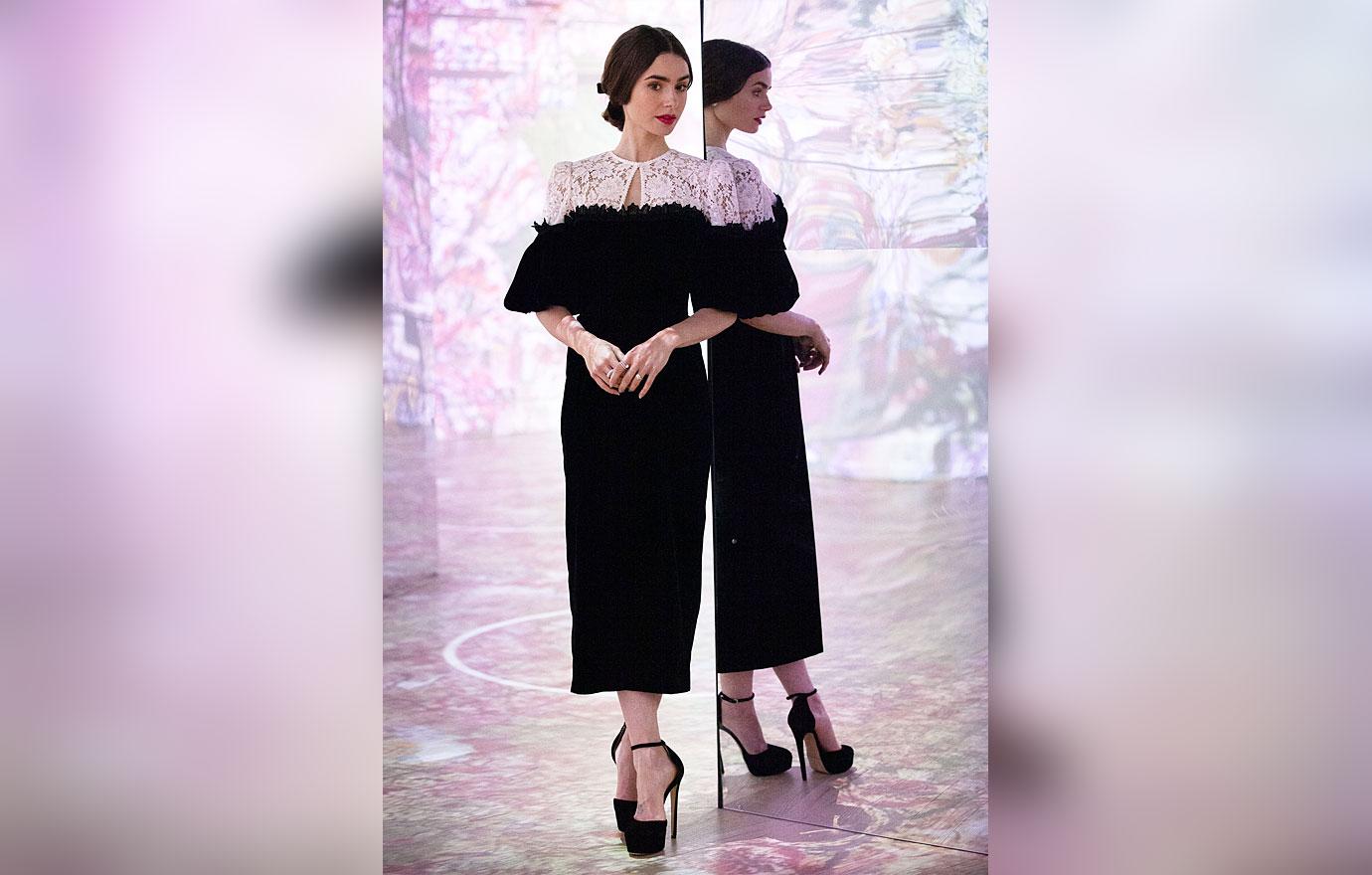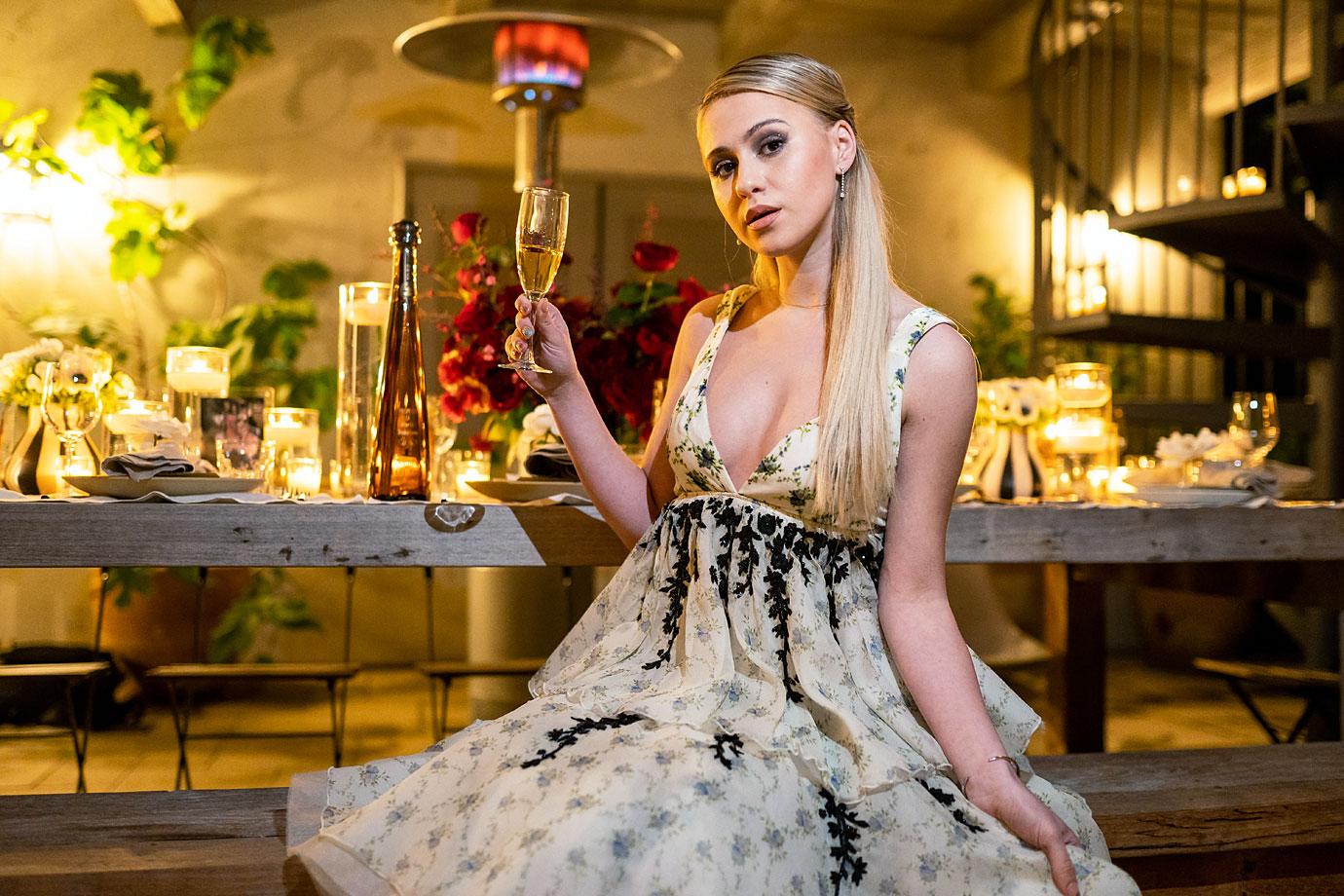 Maria Bakalova toasted with Tequila Don Julio 1942 post-award show as she celebrated her first time nomination for best actress in a supporting role in Los Angeles on Sunday, April 25.
Article continues below advertisement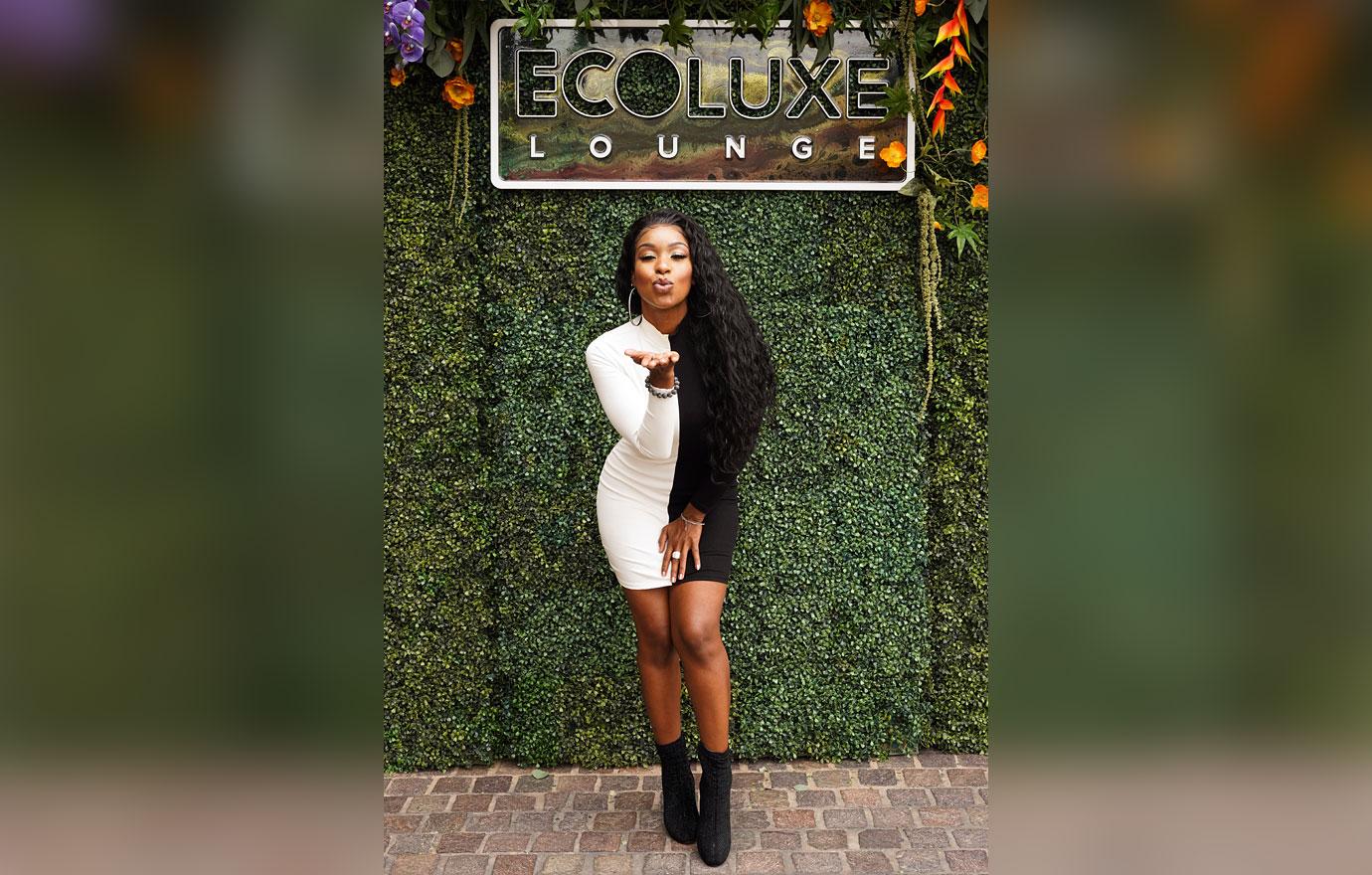 Porscha Coleman blew a kiss at Debbie Durkin's EcoLuxe "Drive Thru" Luxury Experience in celebration of Awards Season, sponsored by Floafers, RevealU and Mó Eyewear at The Beverly Hilton on Friday, April 23. The event also benefitted local non-profit Wagmor Pets, a dog rescue in Studio City that is currently looking to save over a dozen French Bulldogs from the meat market in China.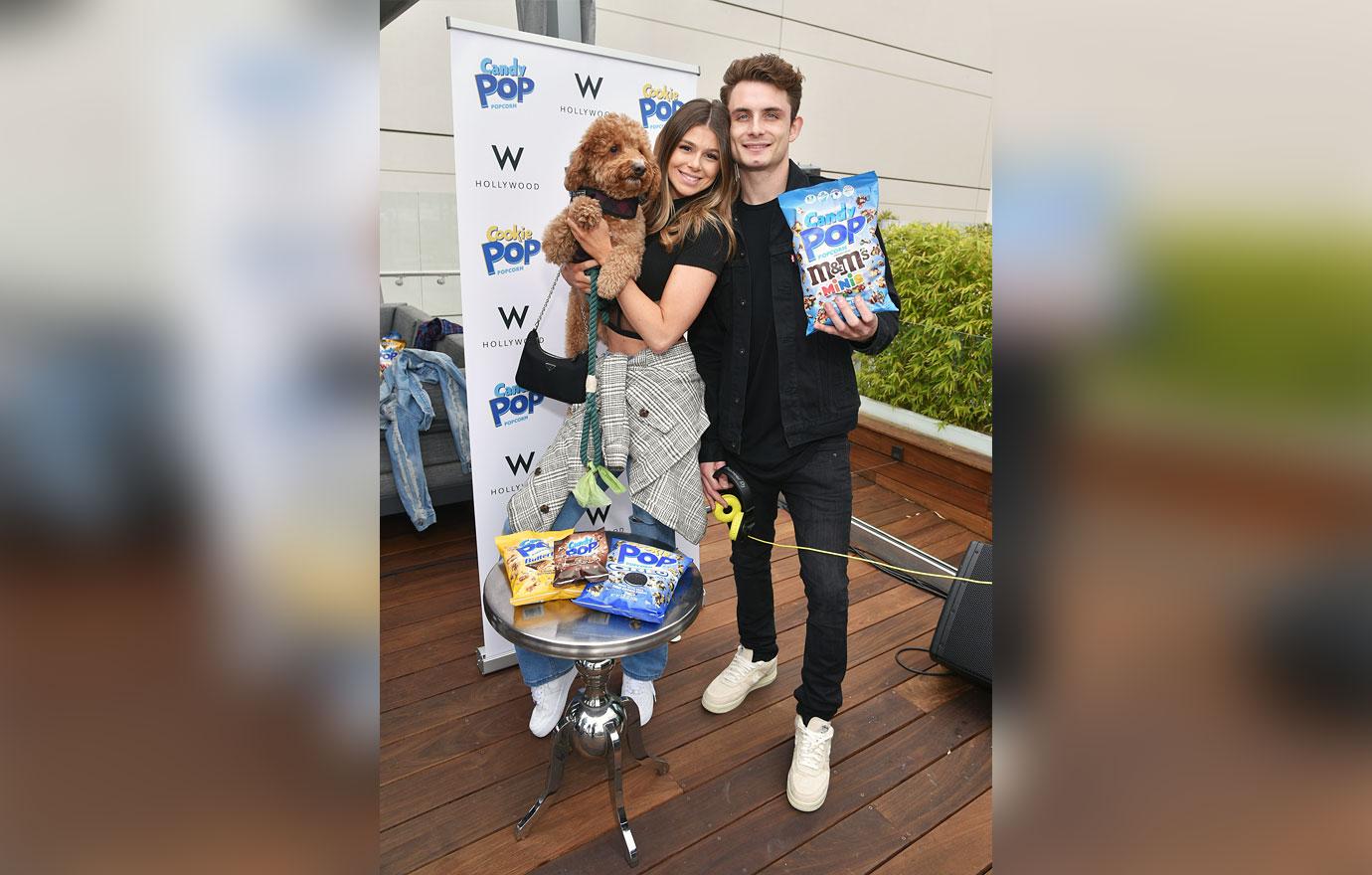 Vanderpump Rules' James Kennedy celebrated Candy Pop + Cookie Pop launching into Ralphs stores at the W Hollywood in Los Angeles alongside girlfriend Raquel Leviss and puppy Graham Cracker on April 21, 2021.
Article continues below advertisement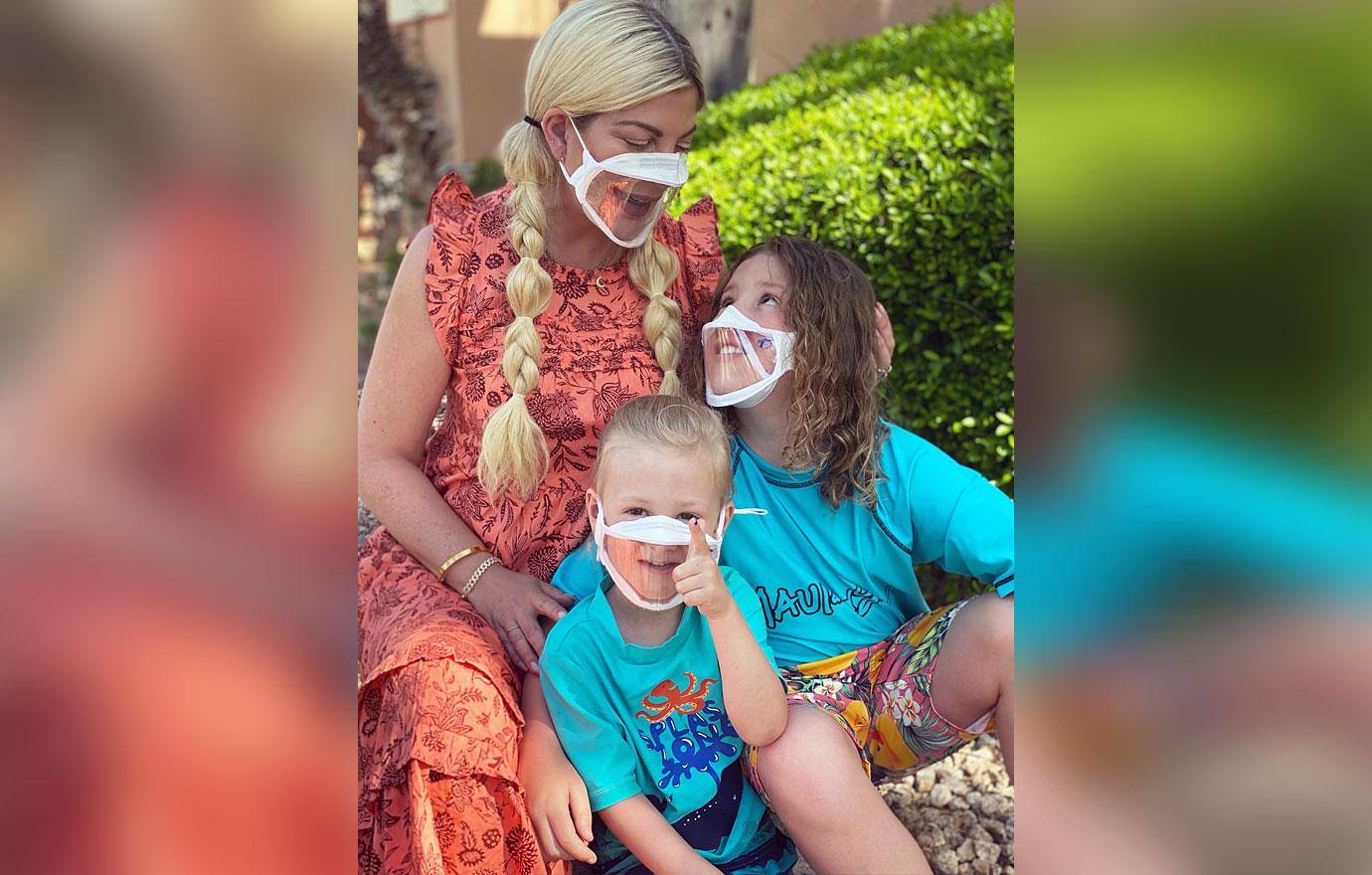 Tori Spelling donated 200 BendShape Masks, allow for people to read lips an see expressions on people's faces, to the Children's Hospital of Los Angeles.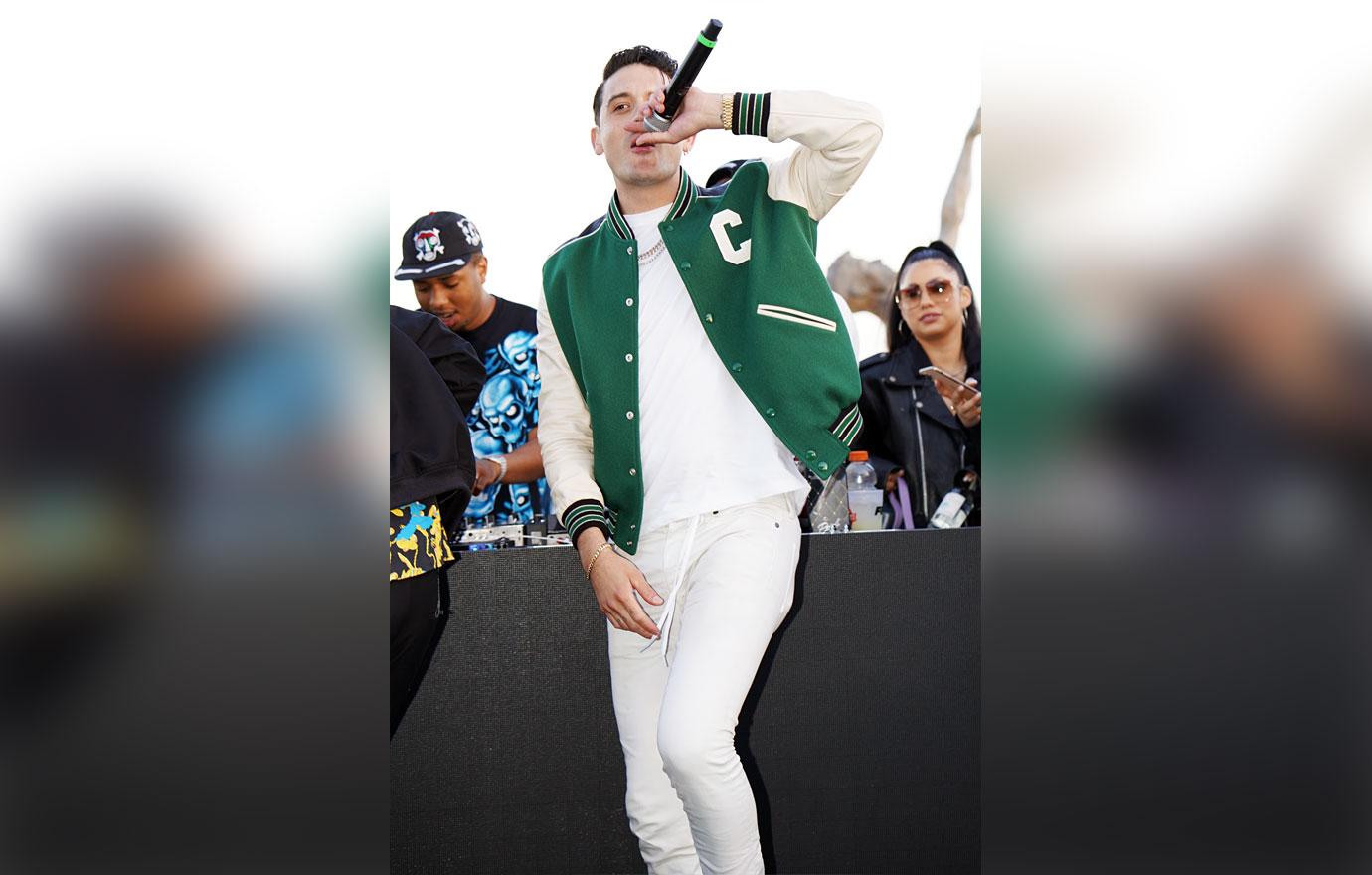 G-Eazy performed "No Limit" at the 1st annual "FIRE 420" by FIRE, sponsored by Smoke Pearls and produced by Cinematic, at a private estate in West Hollywood on Tuesday, April 20th.
Article continues below advertisement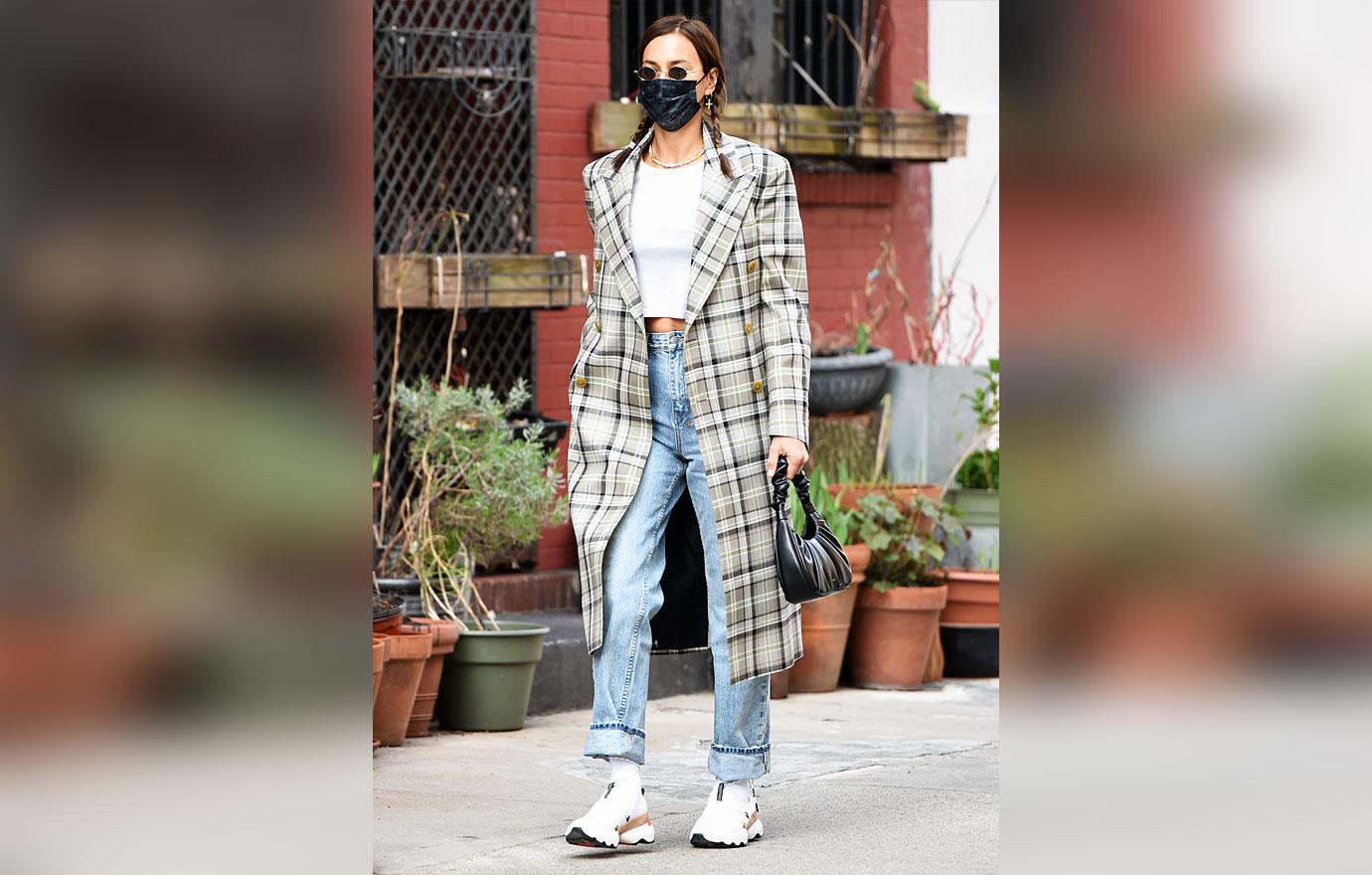 Irina Shayk stepped out in the West Village on Saturday, April 17 looking perfectly casual-chic in her SOREL Kinetic Impact Lace sneakers and a plaid Vivienne Westwood trench.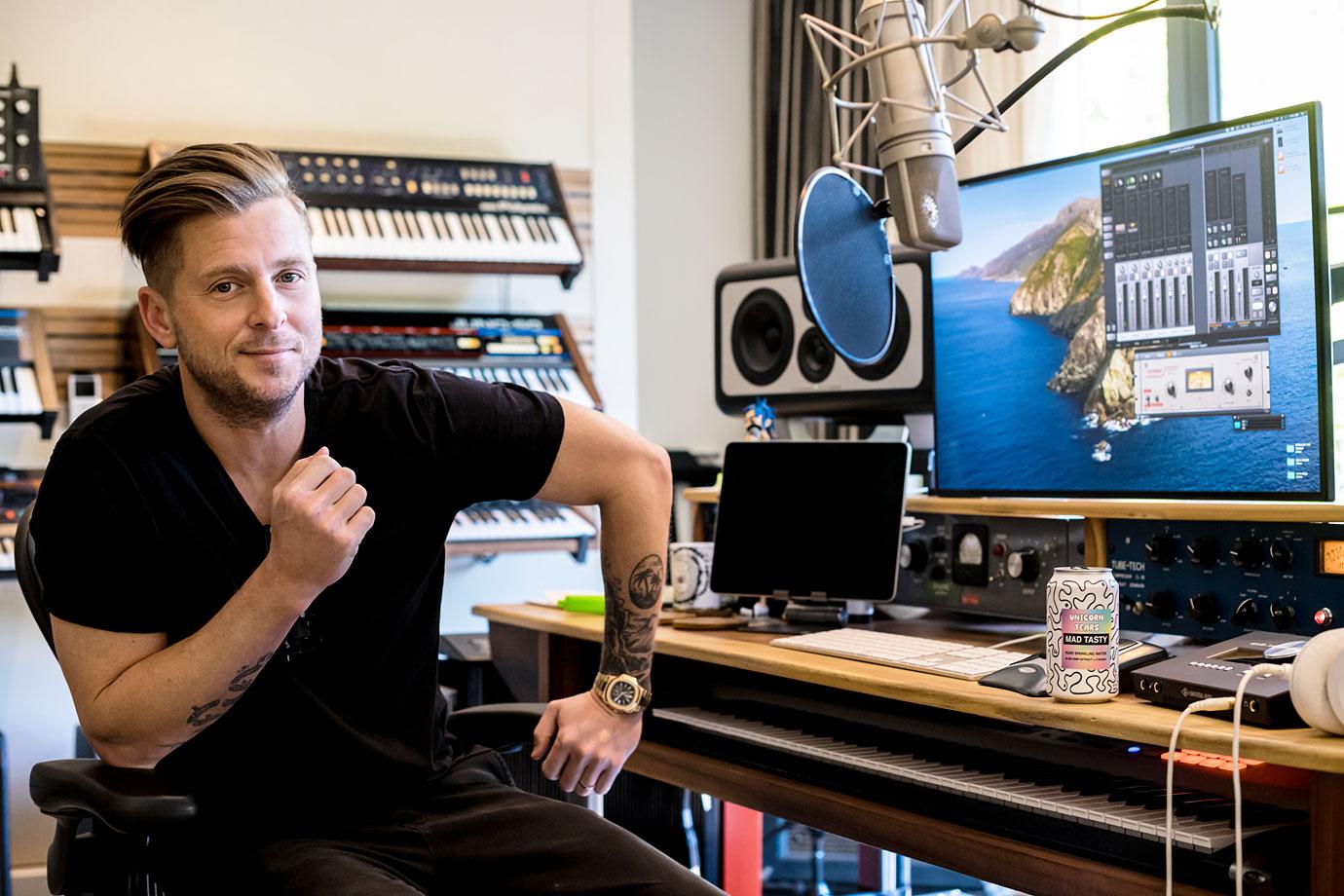 Ryan Tedder, acclaimed singer-songwriter and frontman of OneRepublic, chilled out this 4/20 with a MAD TASTY Unicorn Tears in Los Angeles.
Article continues below advertisement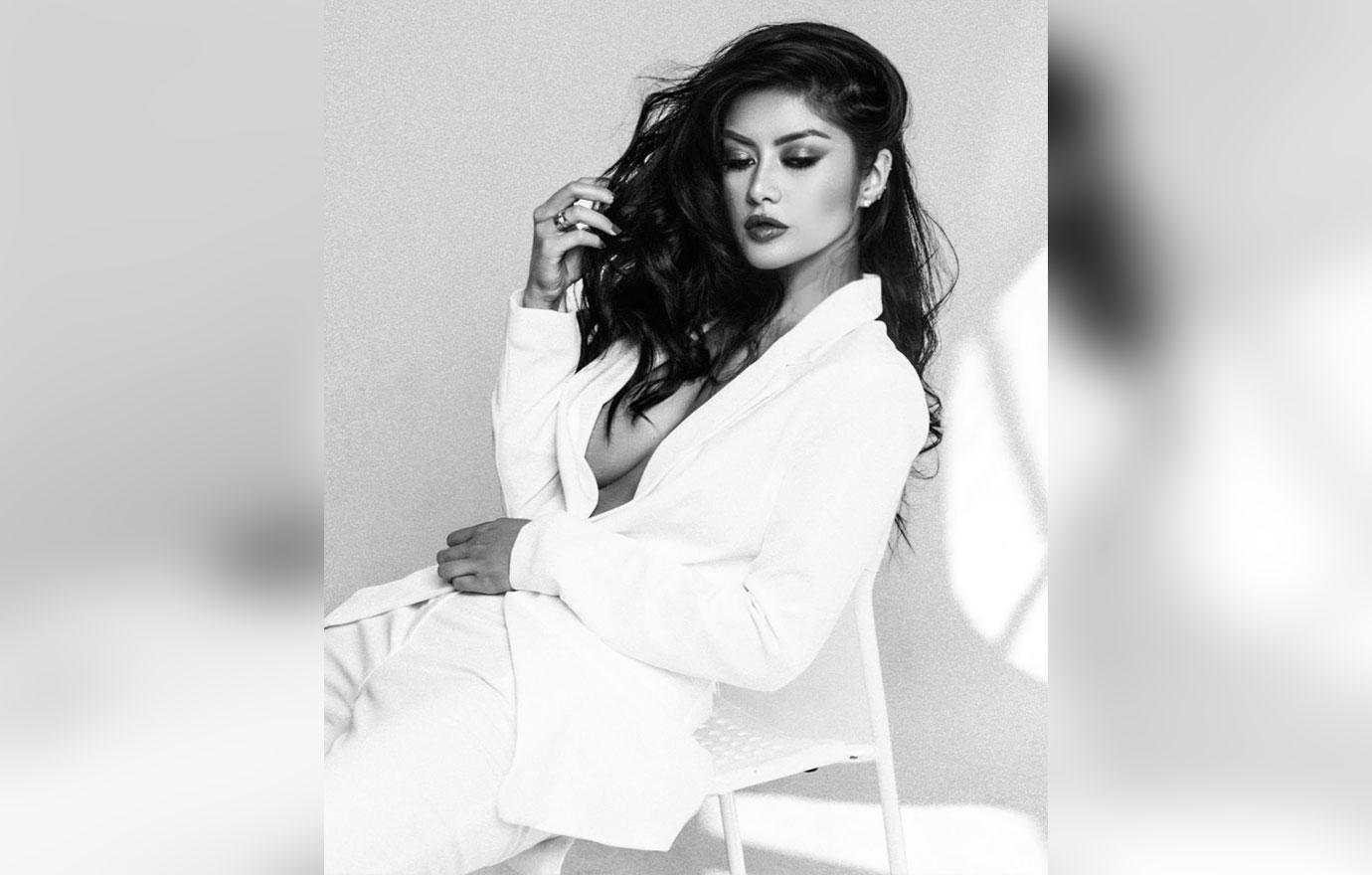 Looks like Bling Empire hottie Kim Lee will keep busy this summer bringing her DJ prowess to the festival circuit. The model, Netflix reality TV star, and multi-millionaire has just been tapped to spin at Blended Festival in Nashville, the premier music, wine, and culinary festival presented by My Wine Society on August 13-14. Musical worlds will merge in Music City when Lee, dubbed by some as the "Asian Kim Kardashian," joins EDM's Lil Jon and Kaskade, pop/hip-hop maverick Bryce Vine, and country's Blanco Brown, at the feast for the senses.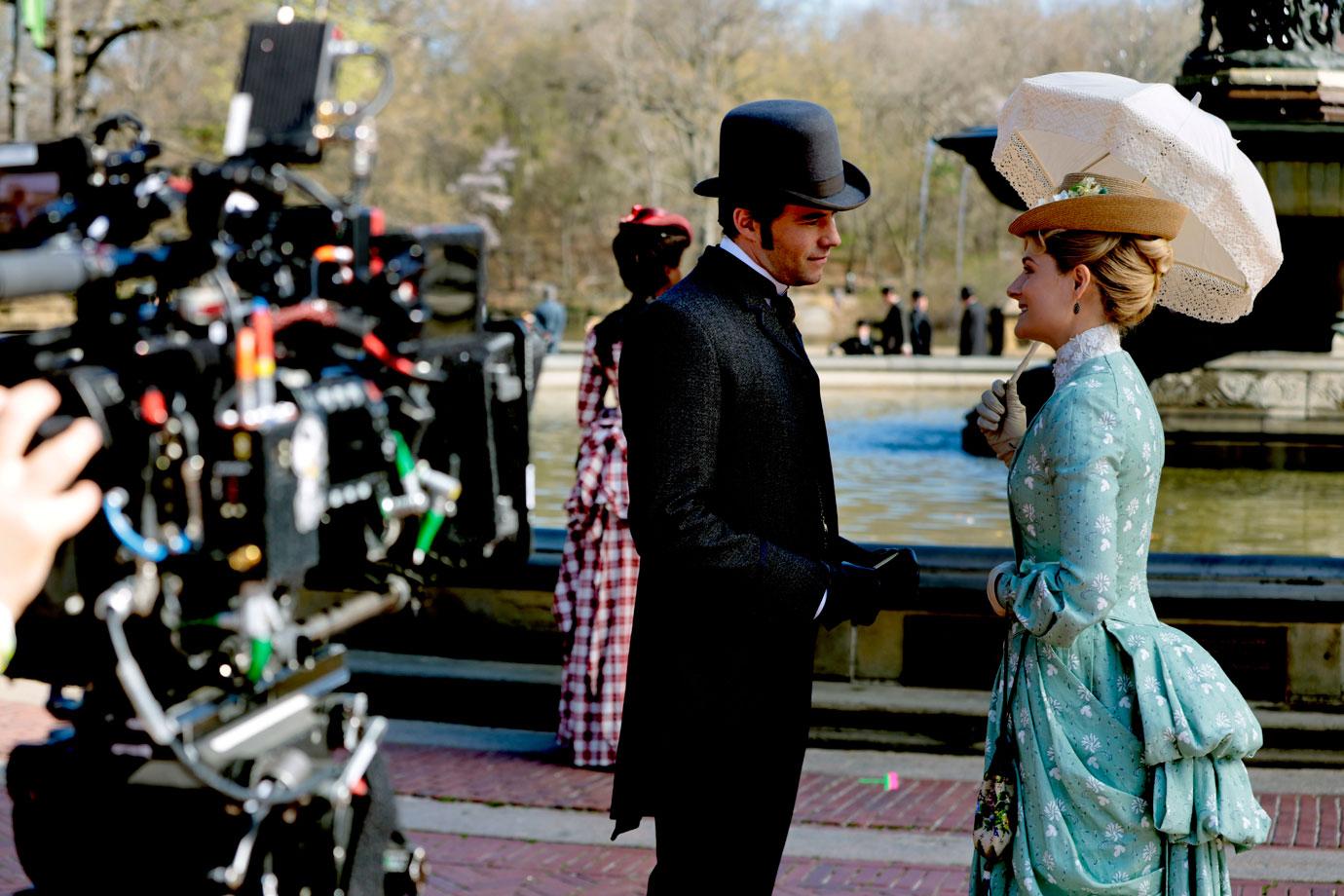 Meryl Streep's daughter Louisa Jacobson and Thomas Cocquerel in HBO's The Guilded Age about life in NYC's high society during the late 1800's.
Article continues below advertisement
Classic mom move! Haylie Duff celebrates the super moms in her life with a family style pre- Mother`s Day meal with Mrs. T`s Pierogies.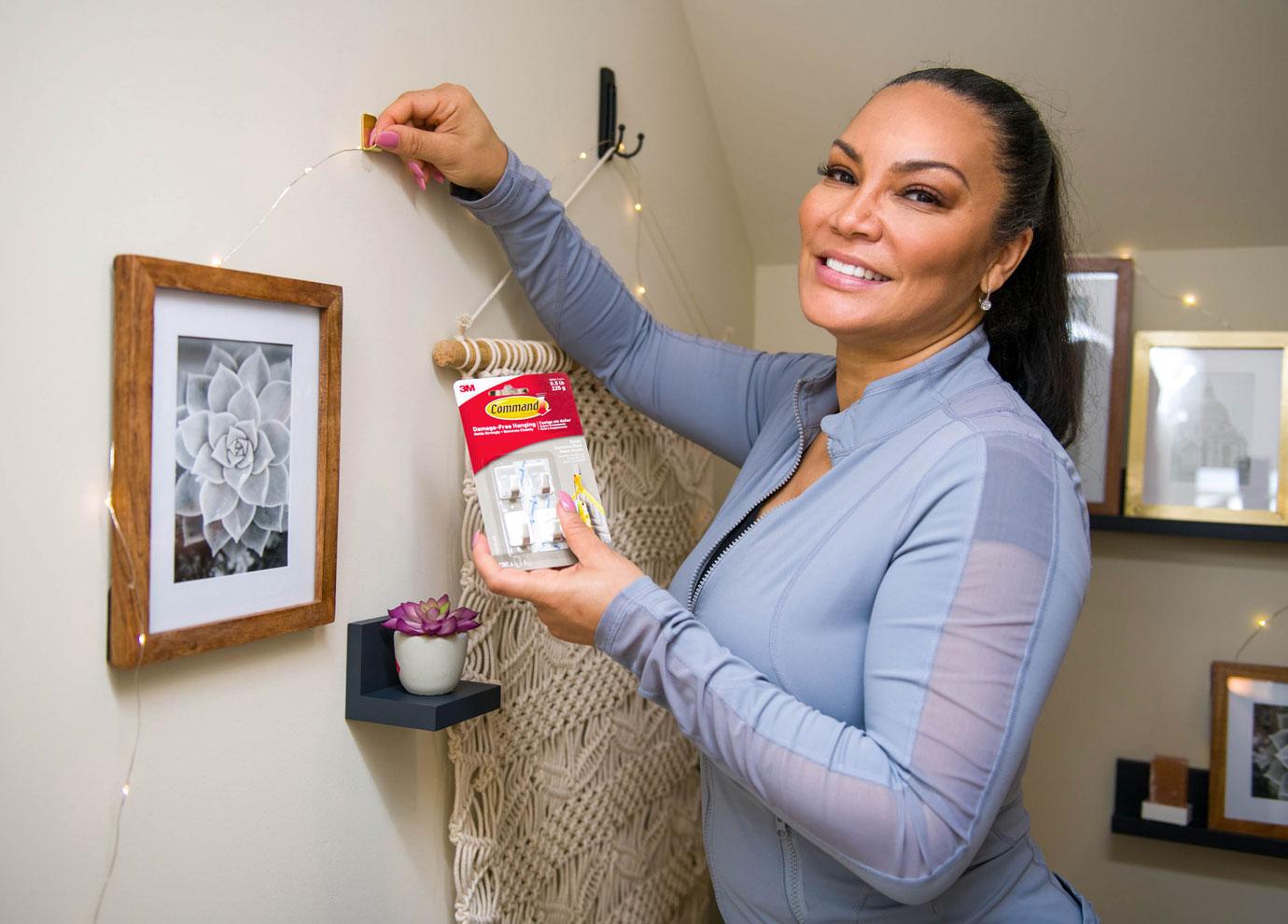 No virgin to multi use spaces! HGTV's Egypt Sherrod uses Command Brand products to transform her closet into a meditation space
Article continues below advertisement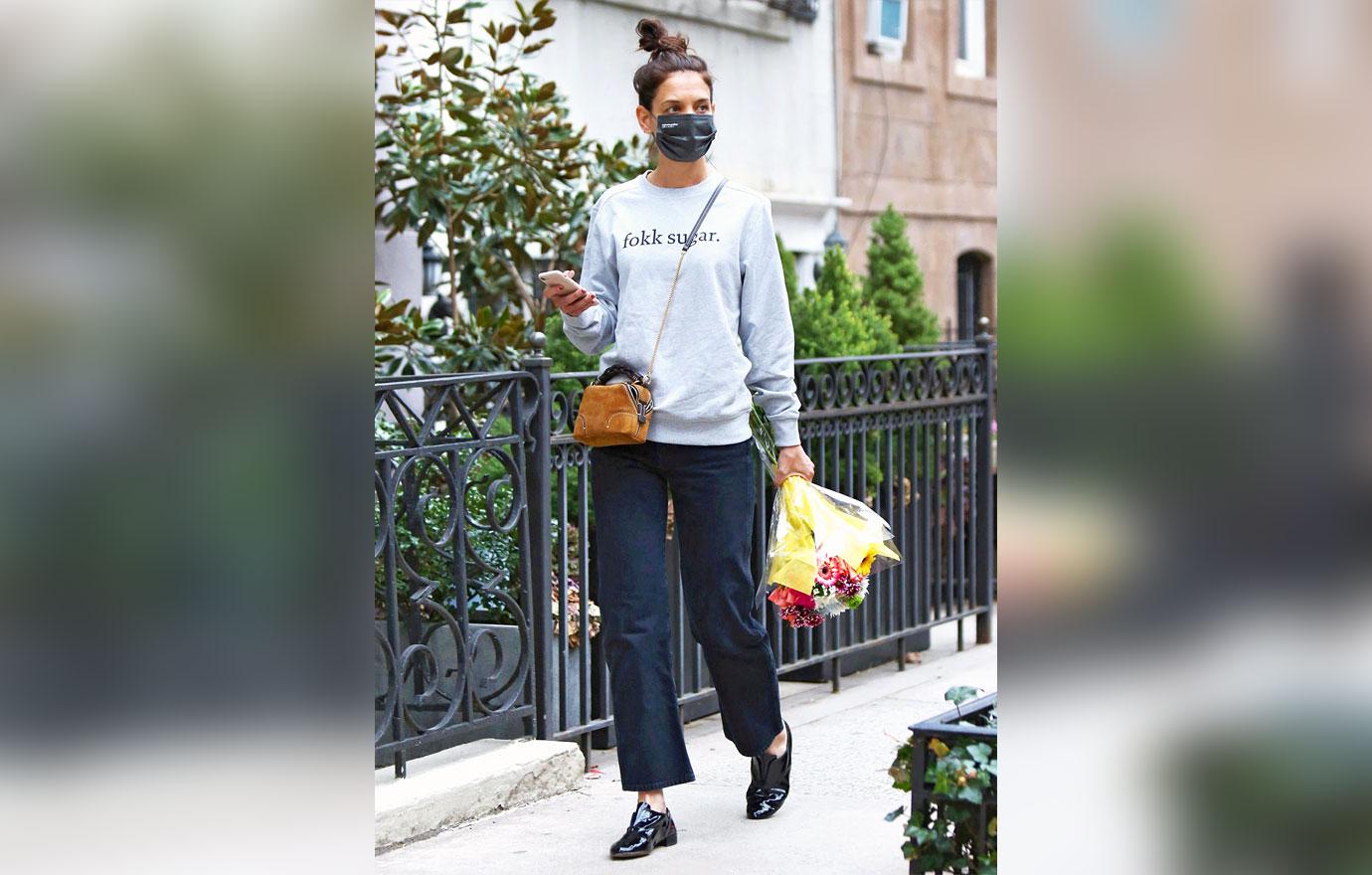 Katie Holmes sported her fokk sugar sweatshirt by siggi's yogurt during a stroll on the Upper East Side in New York City on April 8th.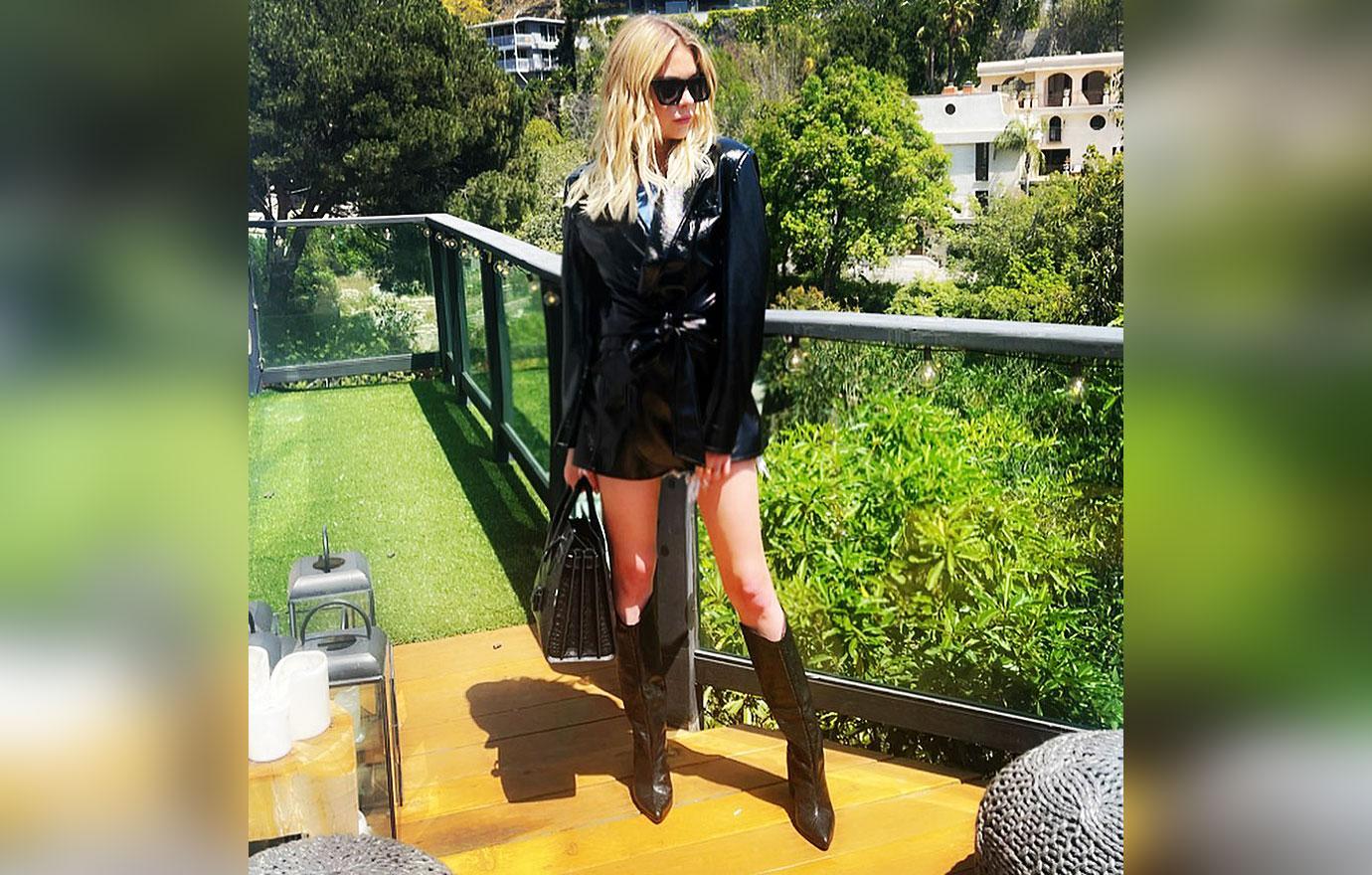 Ashley Benson wore an all-black outfit with The Victoria sunglasses in caviar black/black by Privé Revaux, the brand that she is a co-founder of alongside Jamie Foxx and Hailee Steinfeld.
Article continues below advertisement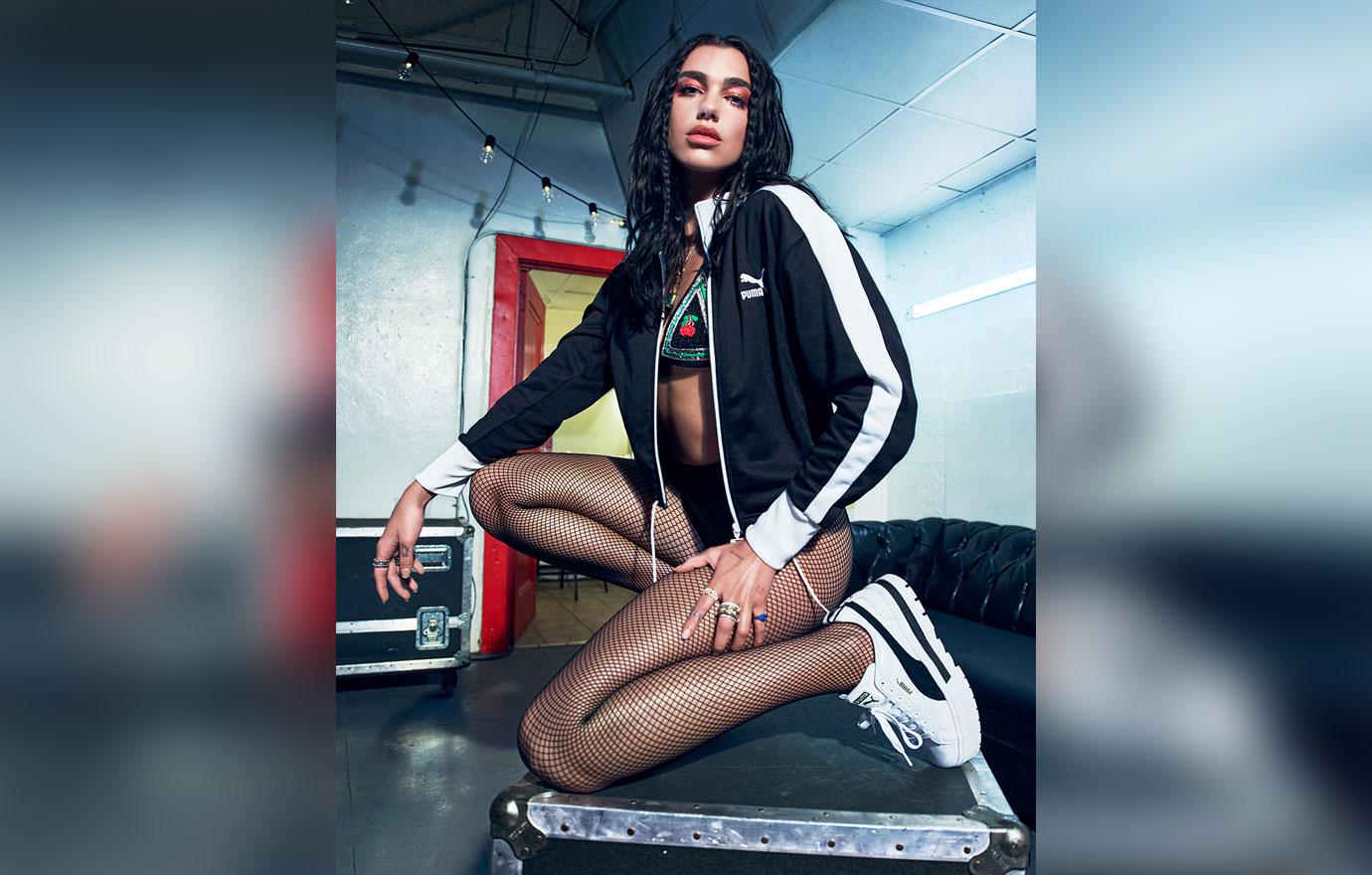 Dua Lipa stars in her first campaign for sportswear giant, Puma, completing the look with sexy fishnets!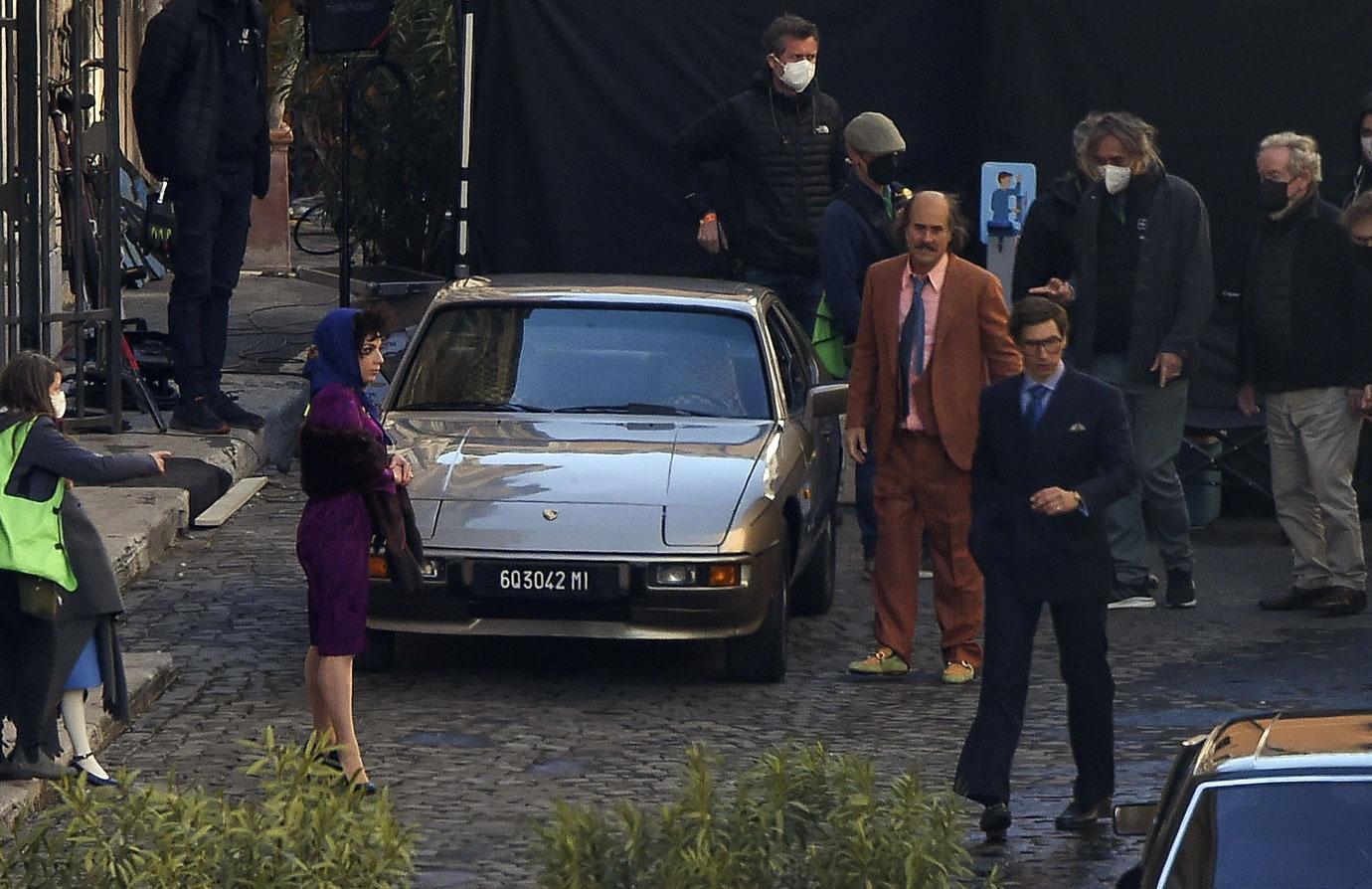 Who's that guy? Lady Gaga, Adam Driver and unrecognizable balding Jared Leto filming House of Gucci in Rome on April 8.
Article continues below advertisement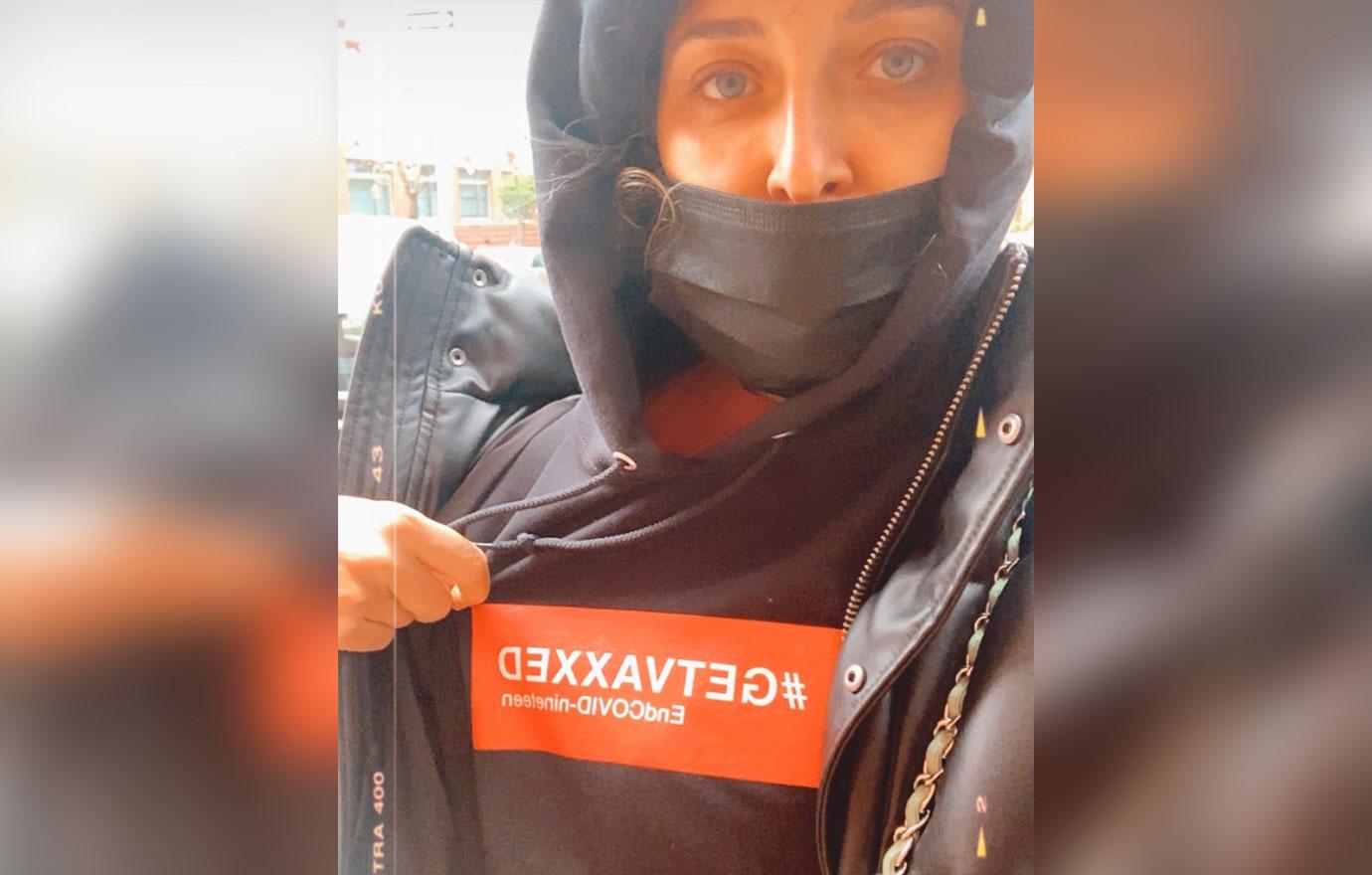 Jenny Mollen sported her I Got Vaxxed Apparel, a new collection that aims to drive awareness around #GETVAXXED and helps celebrate people who #GOTVAXXED in partnership with the Go Campaign. Everything is under $50 and 15% of all proceeds go to the Go Campaign, to help vulnerable children.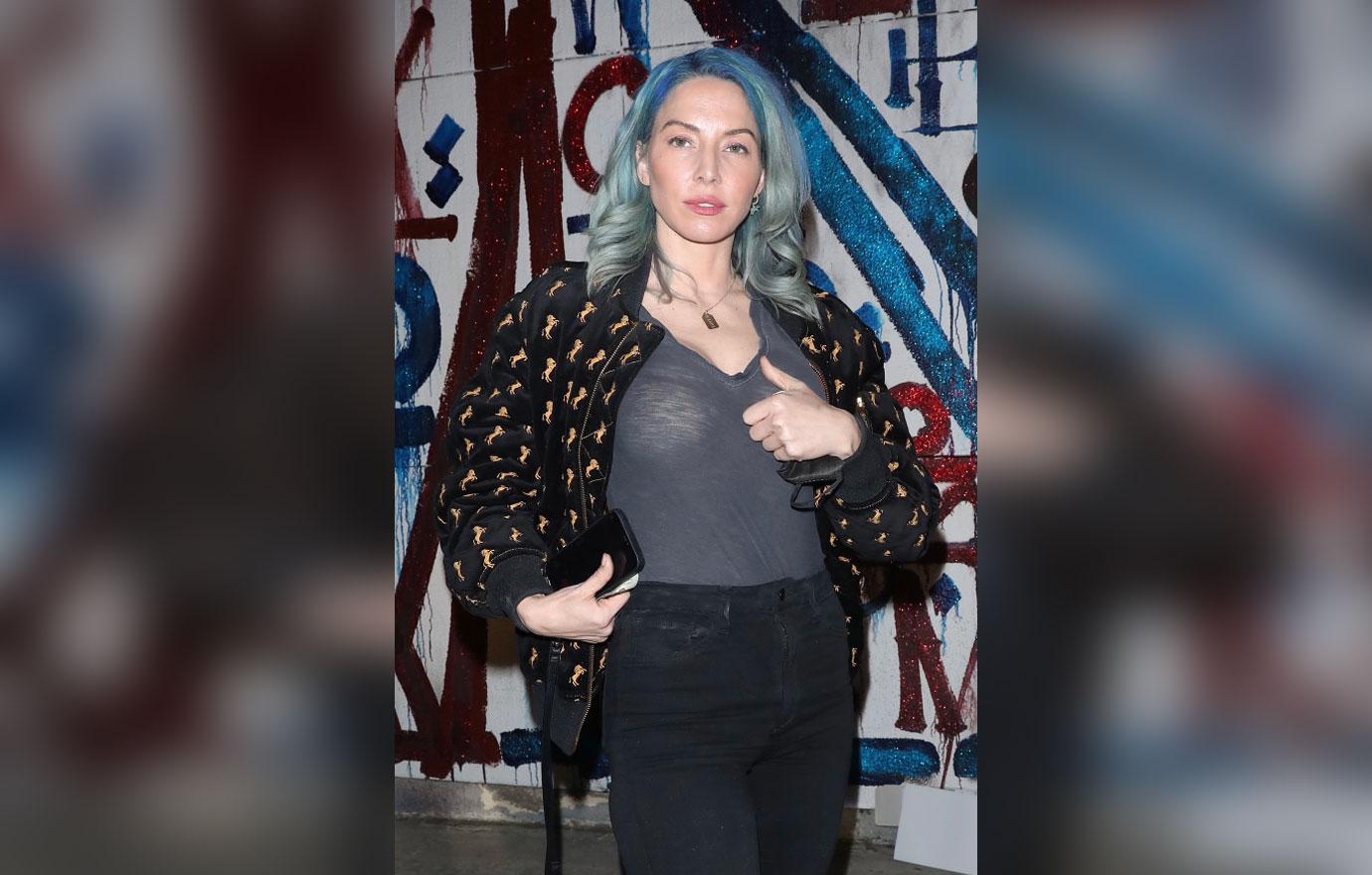 Good for you! Whitney Cummings exposes her deep cleavage after dinner at Craig's.
Article continues below advertisement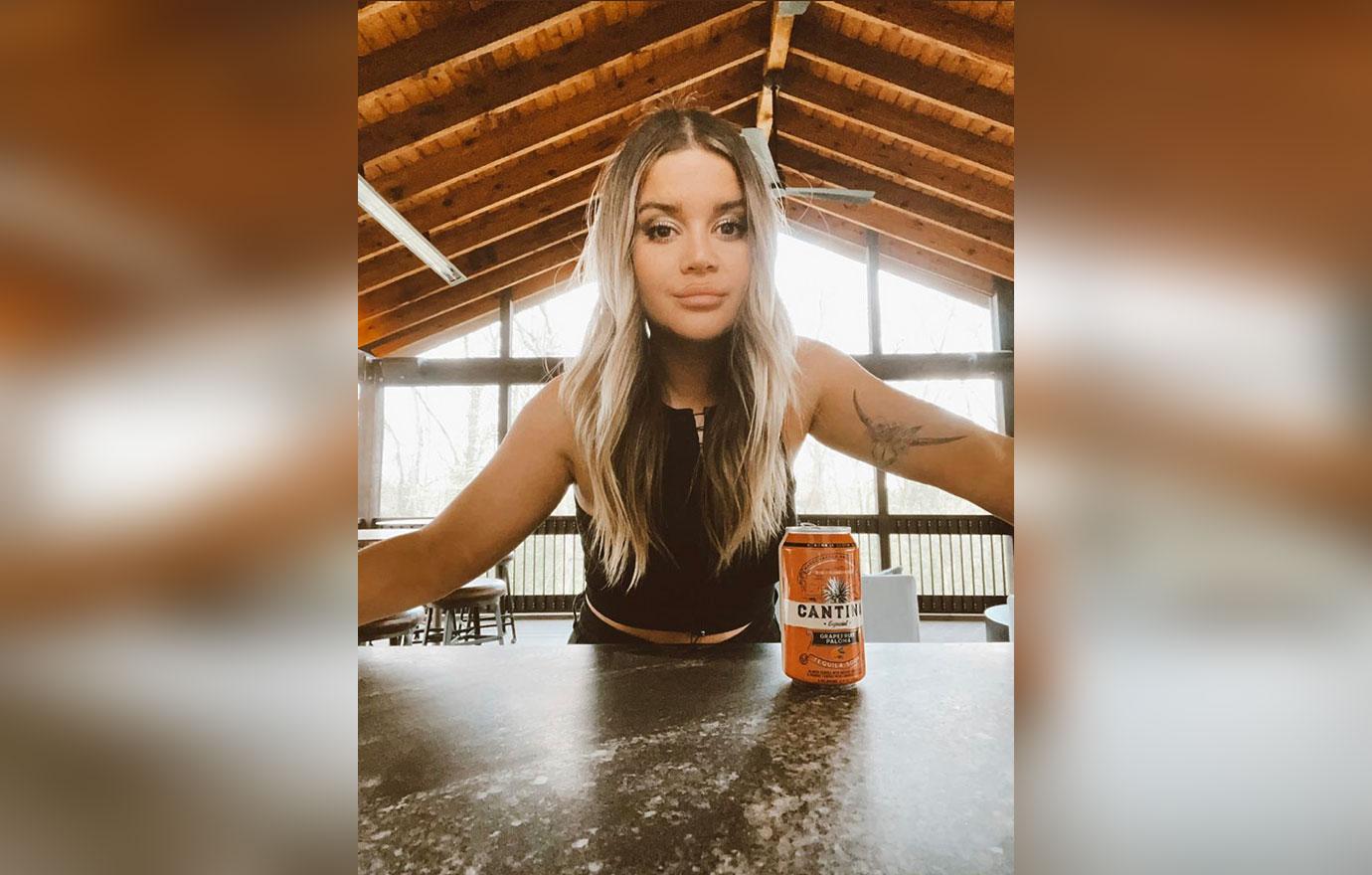 Maren Morris professed her love for ready-to-drink cocktail CANTINA, a tequila-based, low carb, low calorie canned cocktail made with all-natural flavors.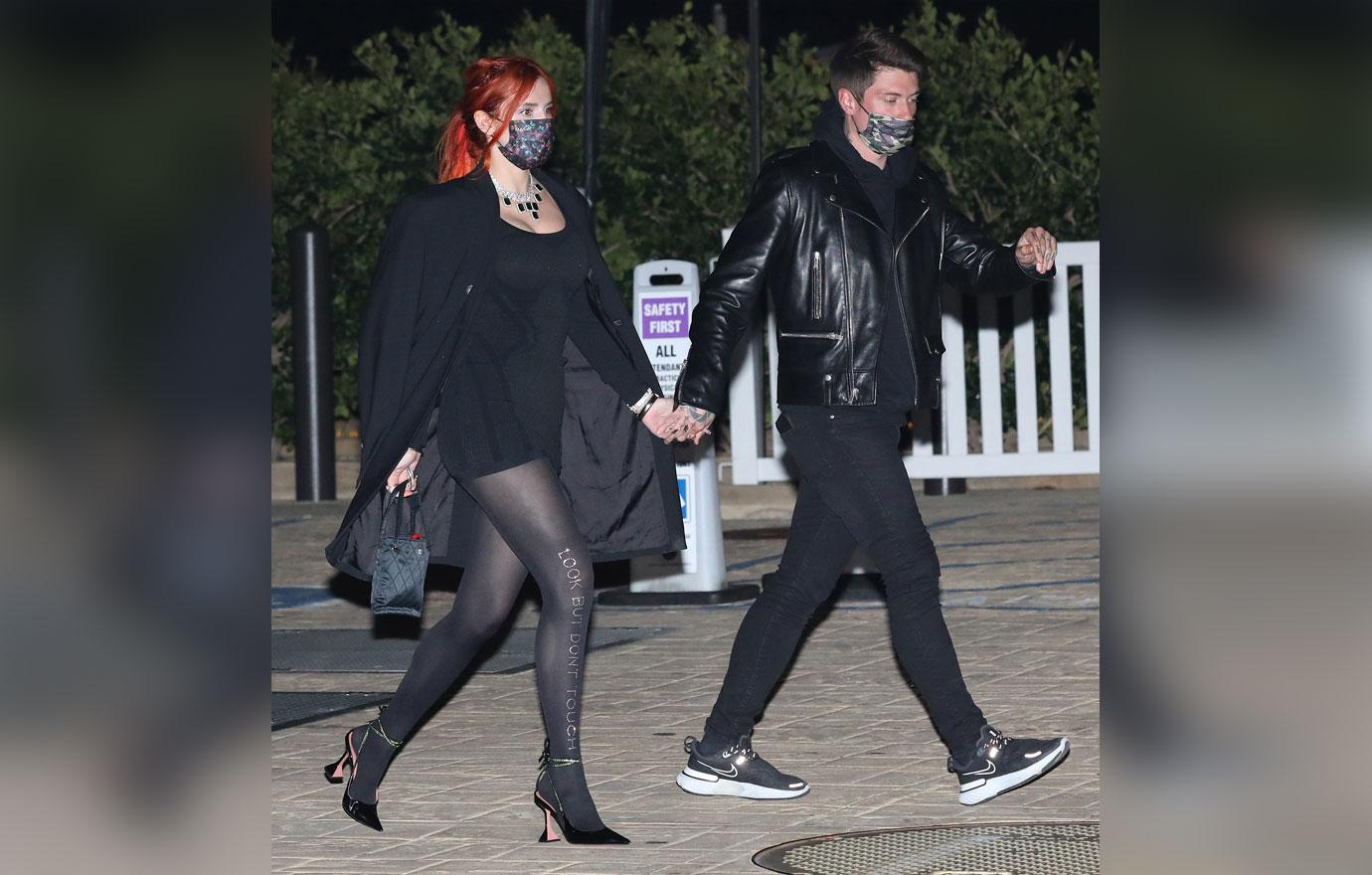 Look but don't touch! Bella Thorne sends a message for her fans while walking hand in hand with fiancé Benjamin Mascolo in Malibu.
Article continues below advertisement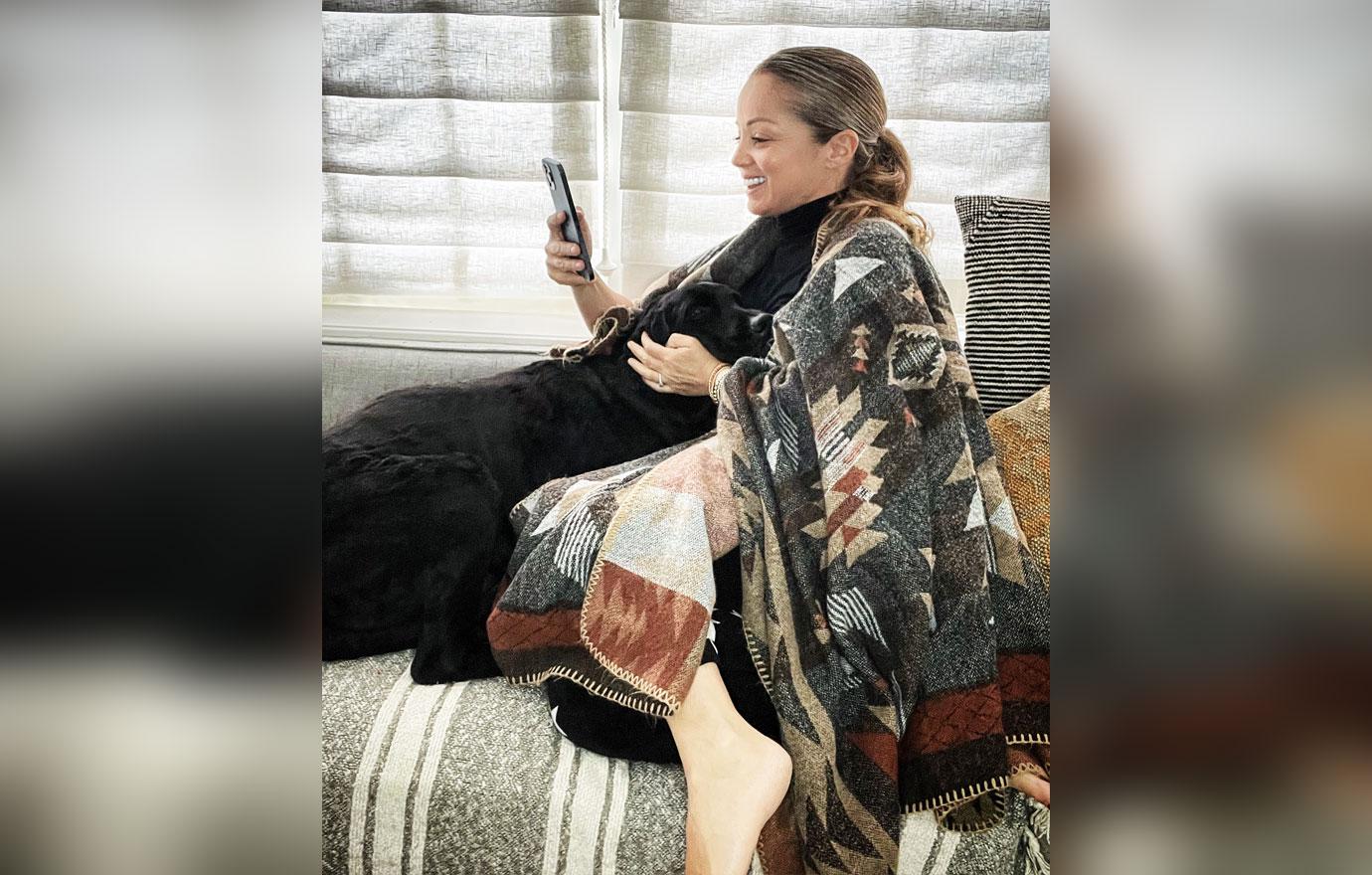 Marcela Valladolid teamed up with Verizon and its partner Hoy Health, a new bilingual digital health platform, to bring exclusive discounts to its telehealth services, medications and health maintenance kits for qualified customers on Tuesday, April 13 in San Diego, CA.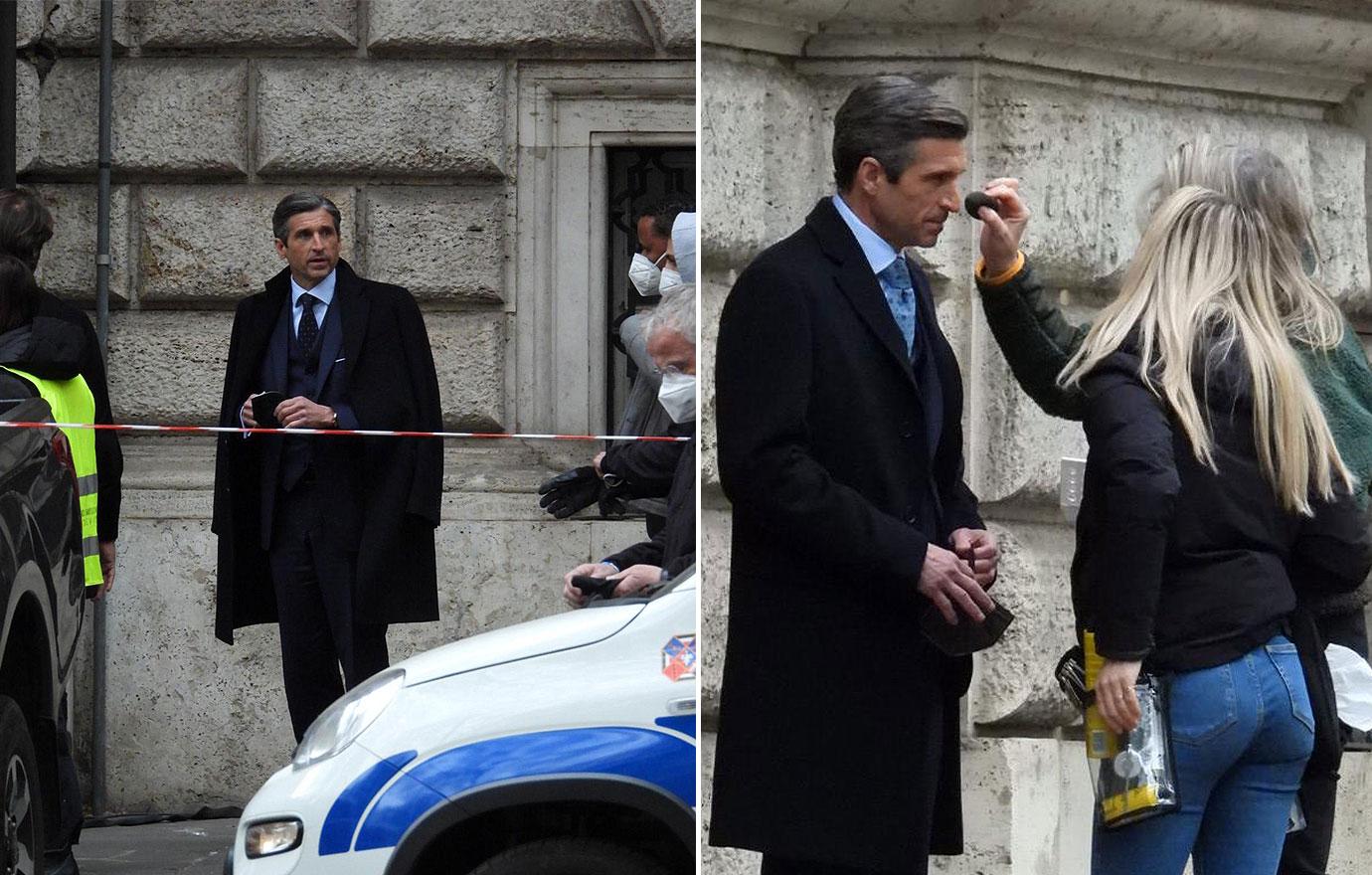 Looking good! Patrick Dempsey getting a touch up while filming the tv series "I Diavoli".
Article continues below advertisement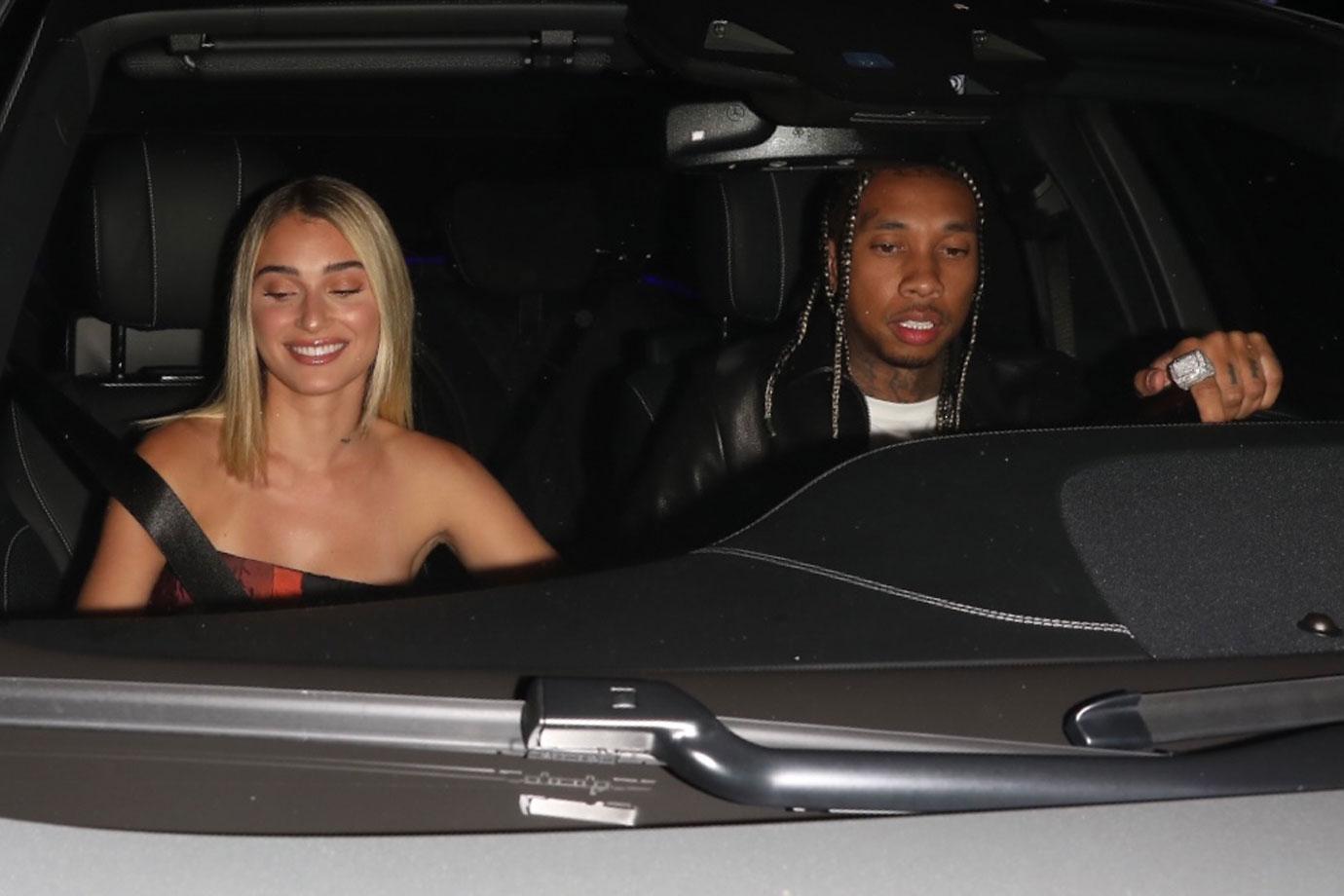 Tyga, with his new girl, Camaryn Swanson, leaving The Nice Guy in Los Angeles on April 5.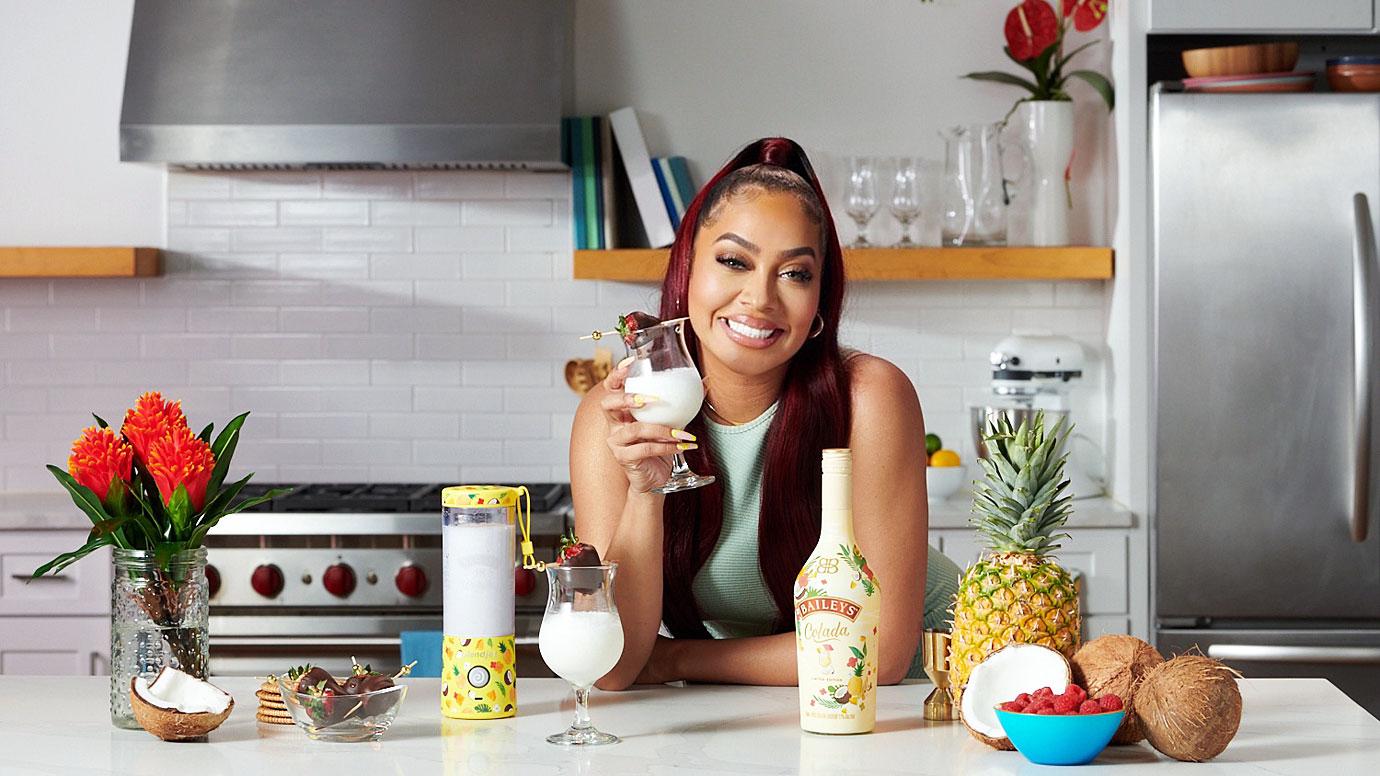 La La Anthony treats herself to her signature cocktail, the Baileys Co-La La, made with the new Baileys Colada - a limited time offering that tastes just like a tropical vacation in a bottle - perfect for enjoying anytime, anywhere this season.
Article continues below advertisement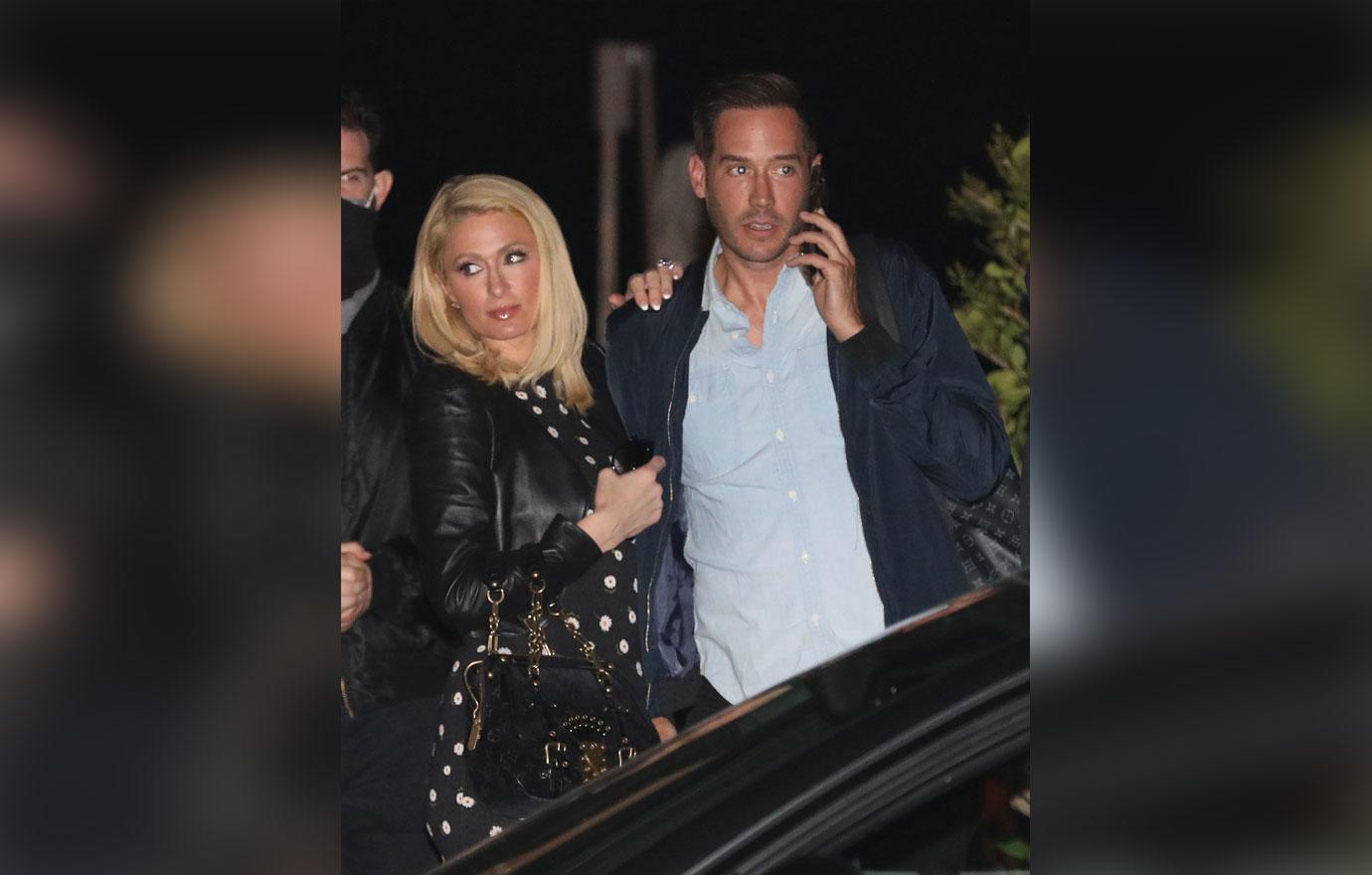 Paris Hilton and Carter Reum grab dinner at Nobu Malibu on April 5.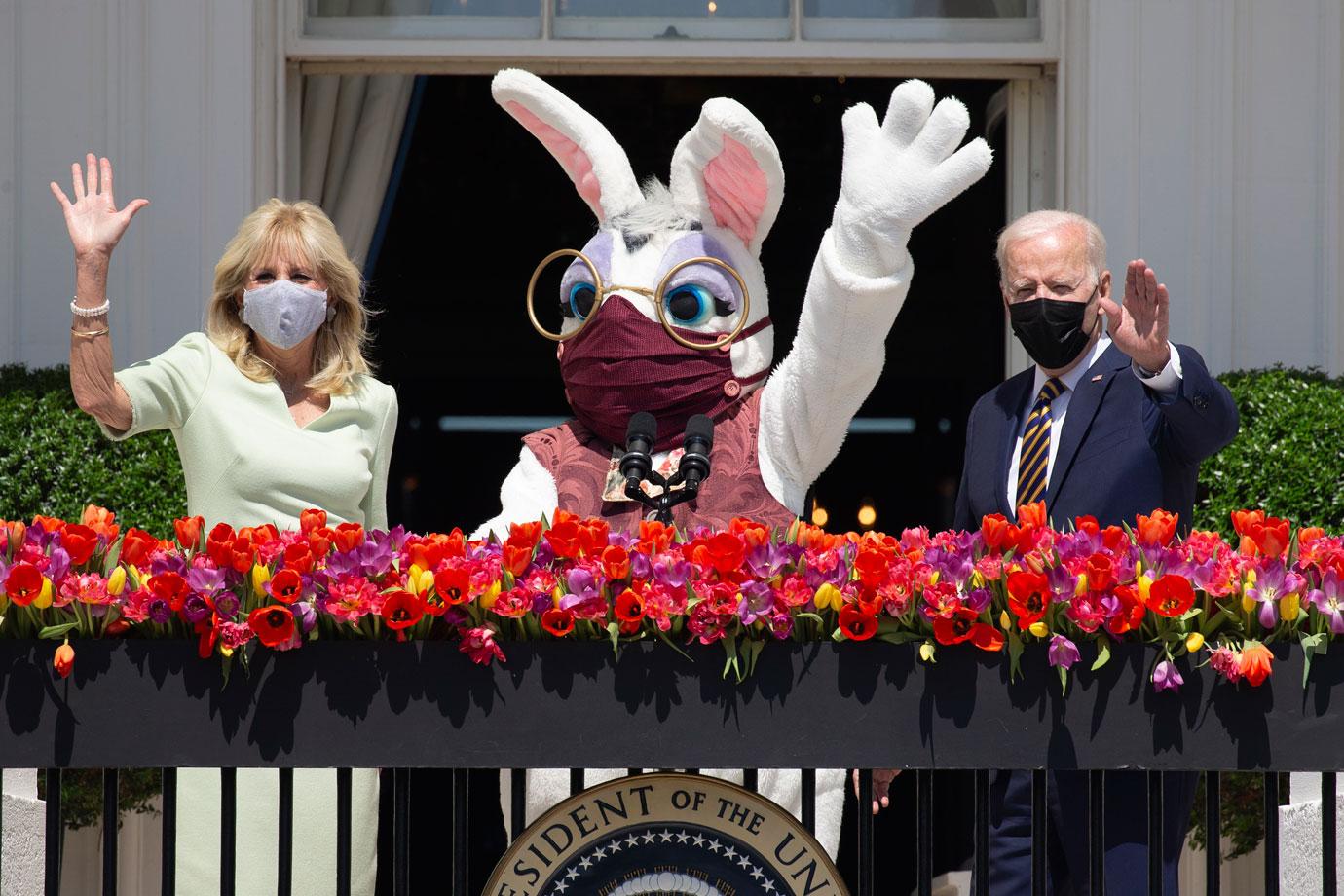 The COVID conscience Easter Bunny visits The White House on April 5, hanging with the First Lady and Prez on the Truman Balcony.
Article continues below advertisement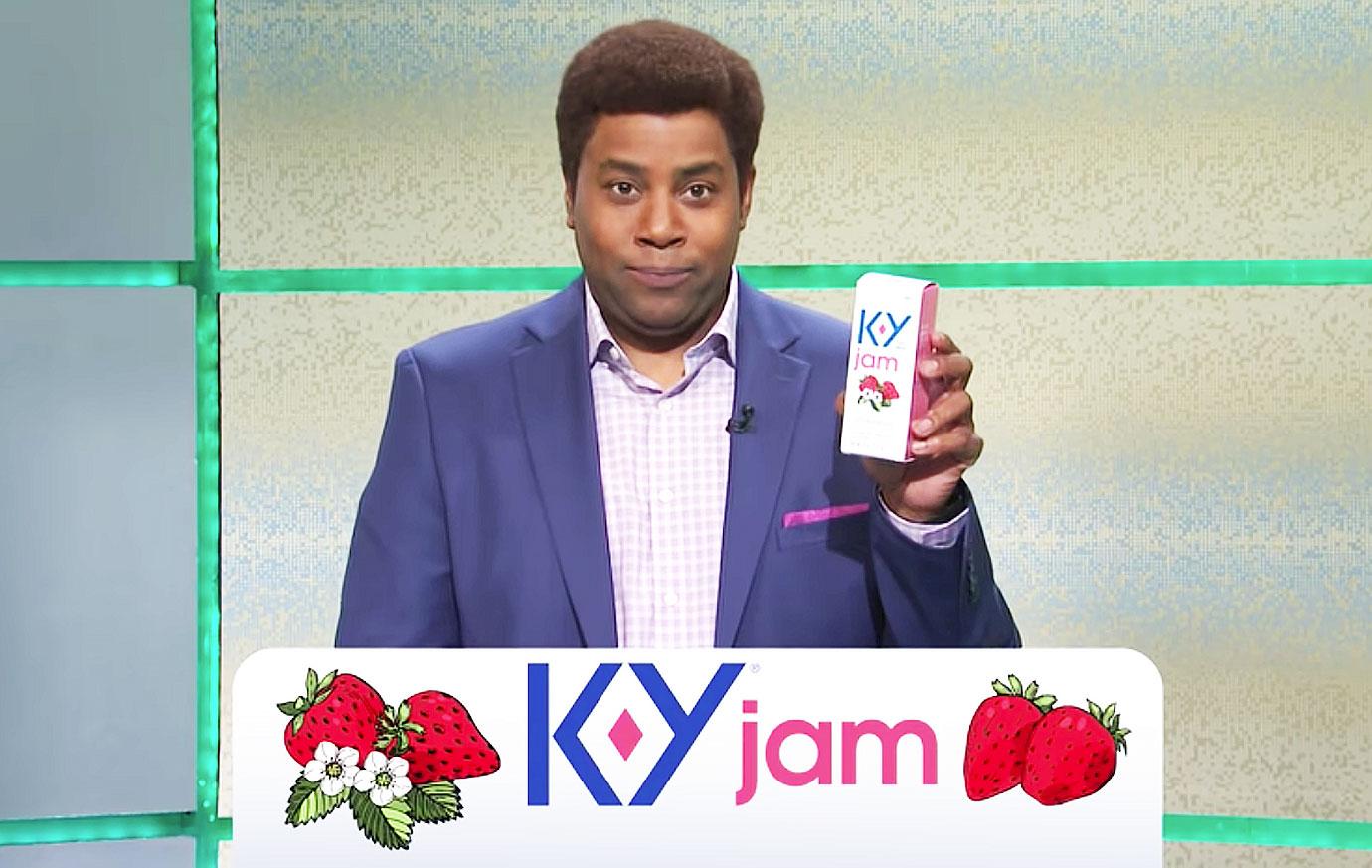 Kenan Thompson as host Elliot Pants may have taken home the final lifetime supply of "K-Y Jam" on Saturday Night Live, but K-Y Jelly is still available nationwide if you too "deserve a good night."
Always romantic couple, Joshua Jackson and wife Jodie Turner-Smith holding hands after having lunch at Cipriani's restaurant in Manhattan's Soho on April 5.
Article continues below advertisement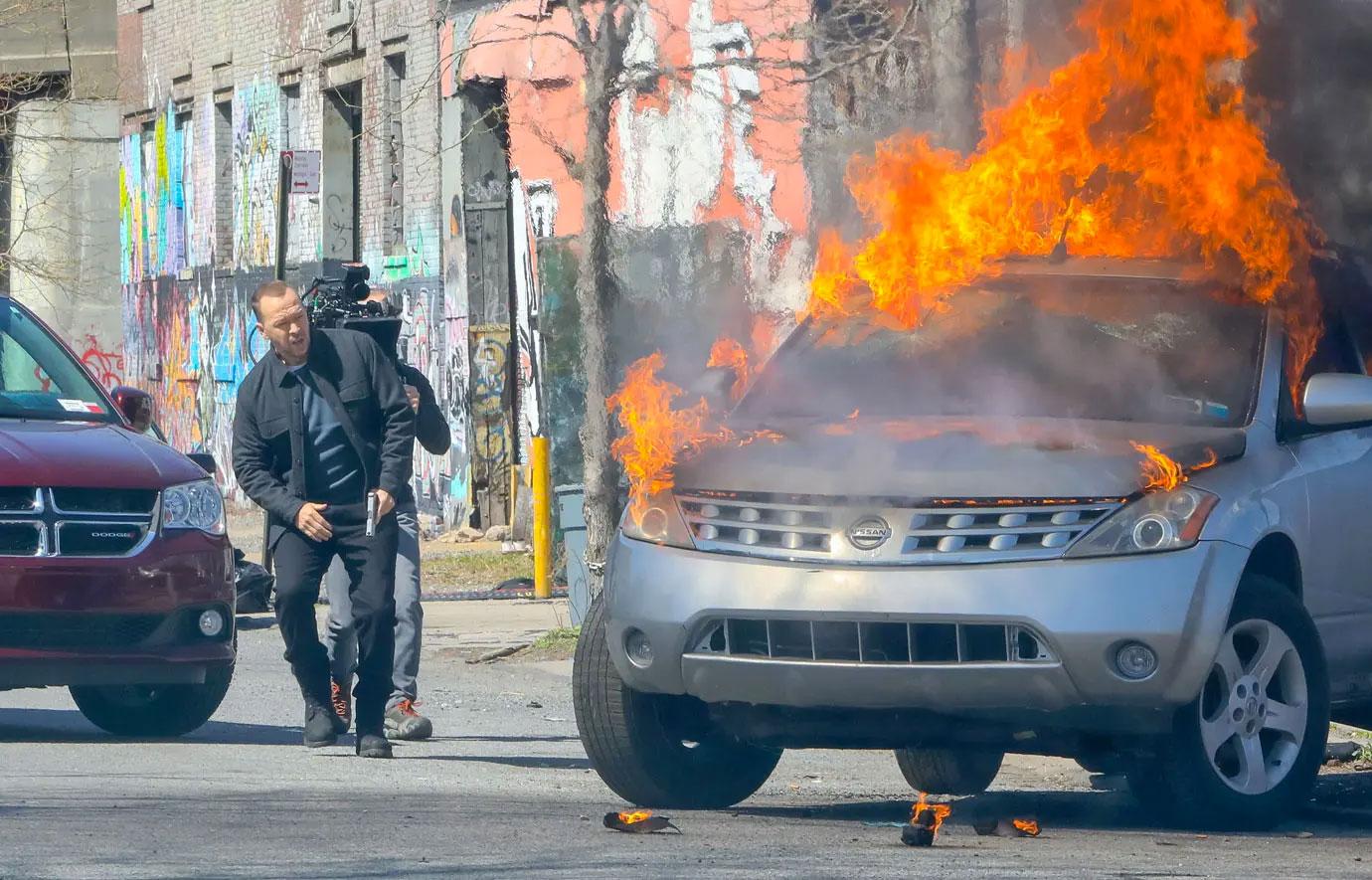 A real burnout! Donnie Wahlberg playing with fire on the film set of the Blue Bloods in New York City on April 5.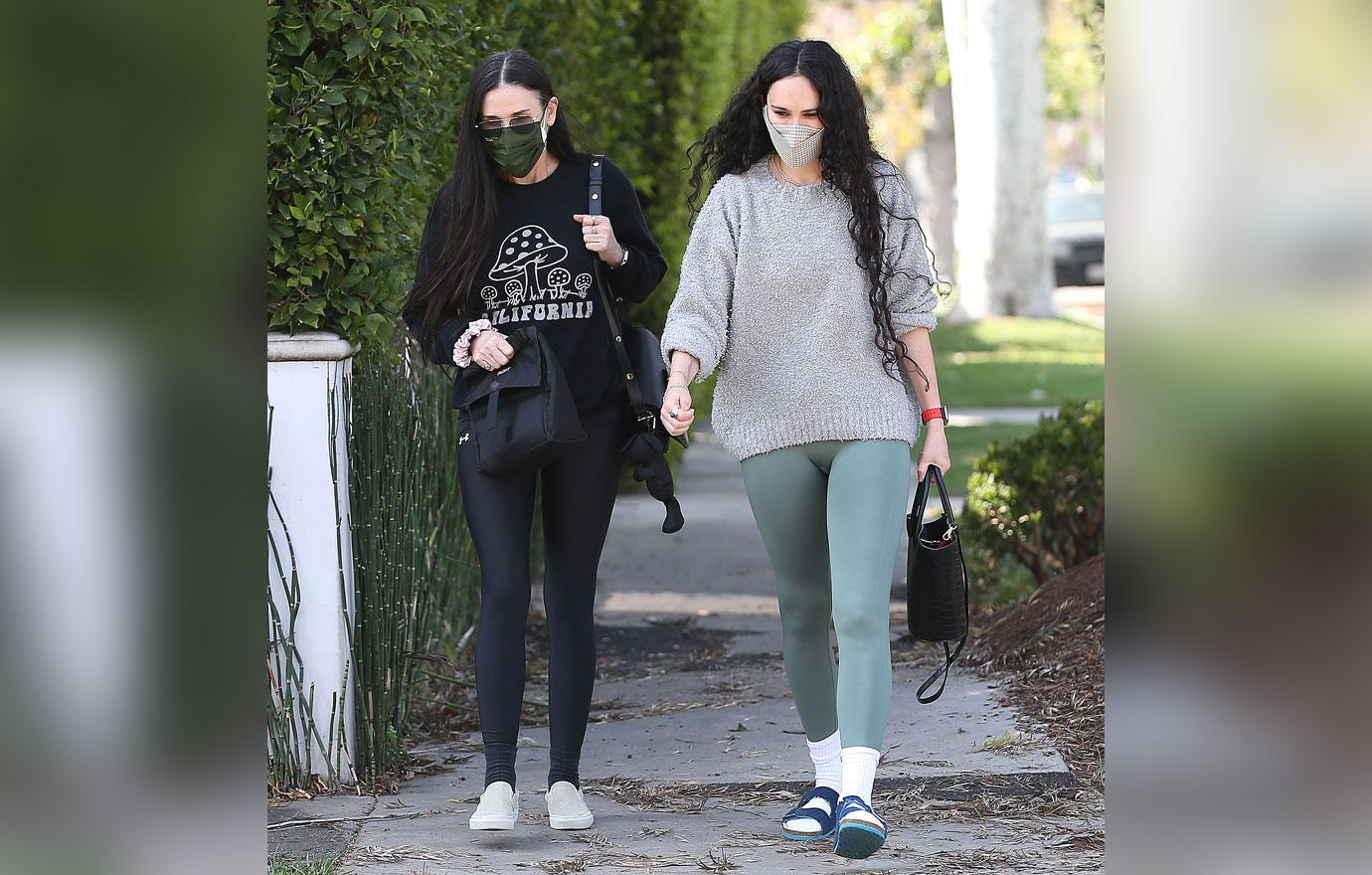 Demi Moore and Rumer Willis leaving pilates classes together in West Hollywood.
Article continues below advertisement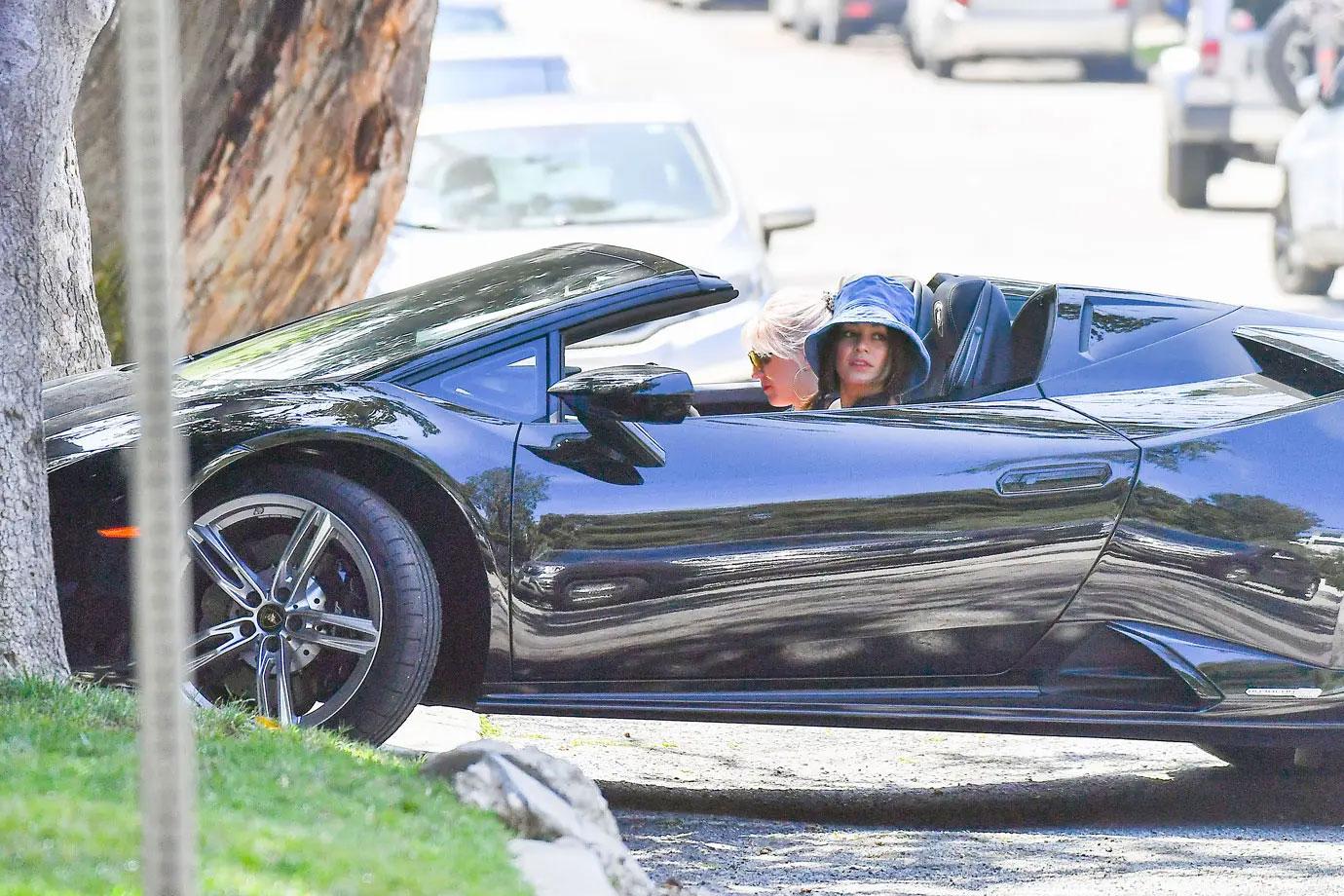 Hot wheels! Vanessa Hudgens takes her Lamborghini out for a spin in West Hollywood on April 3.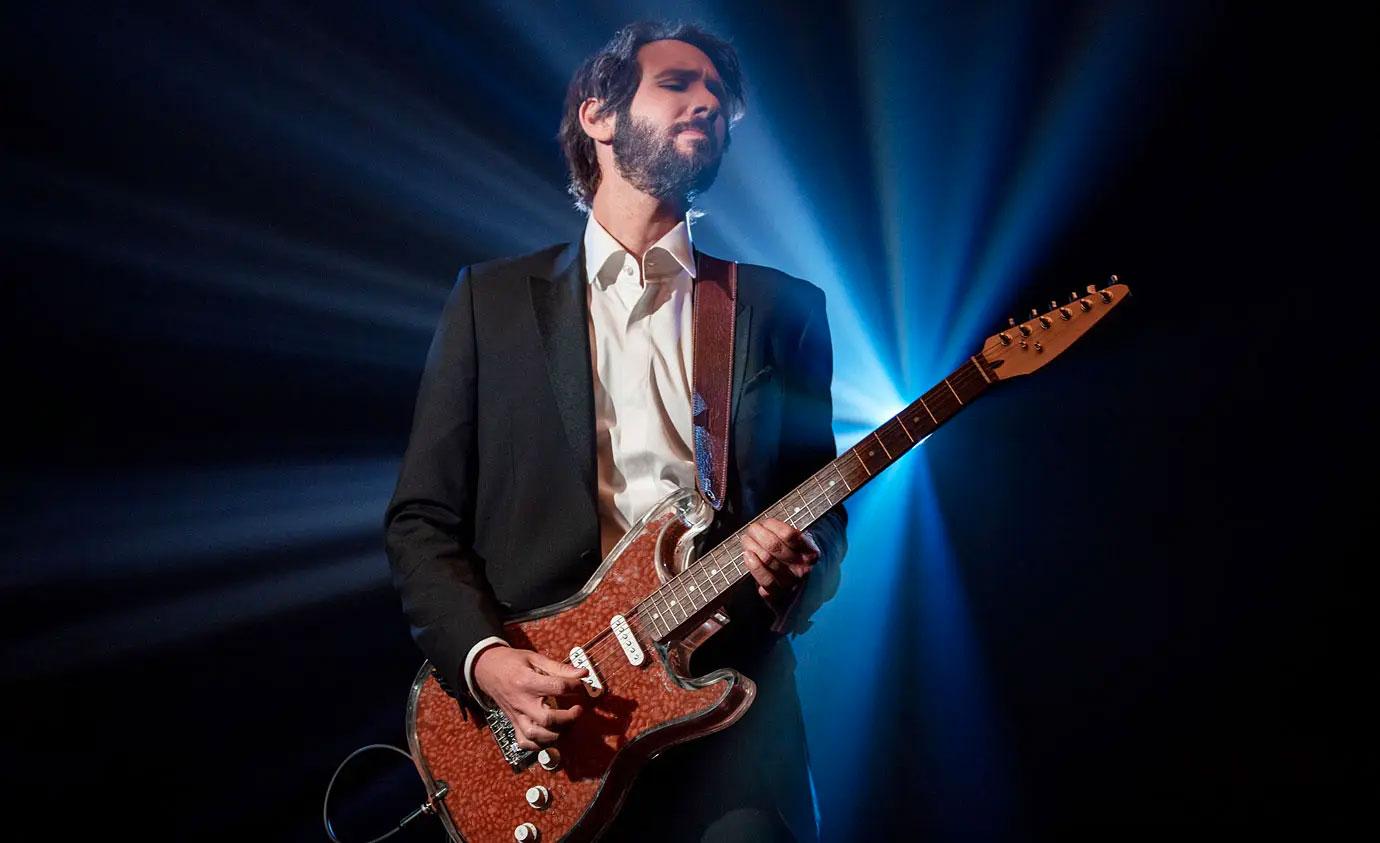 Singer and bean-lover Josh Groban has partnered with iconic American bean brand Bush's® for his new single – "Bean Song." As a much-needed replacement of the notorious "Magical Fruit" song, Groban's latest single honors the humble, delicious and nutritious bean. Groban wrote the original song and stars in the "Bean Song" which flashes back to his childhood, progressing to a celebration of the mighty legume – and even includes a custom bean guitar!
Article continues below advertisement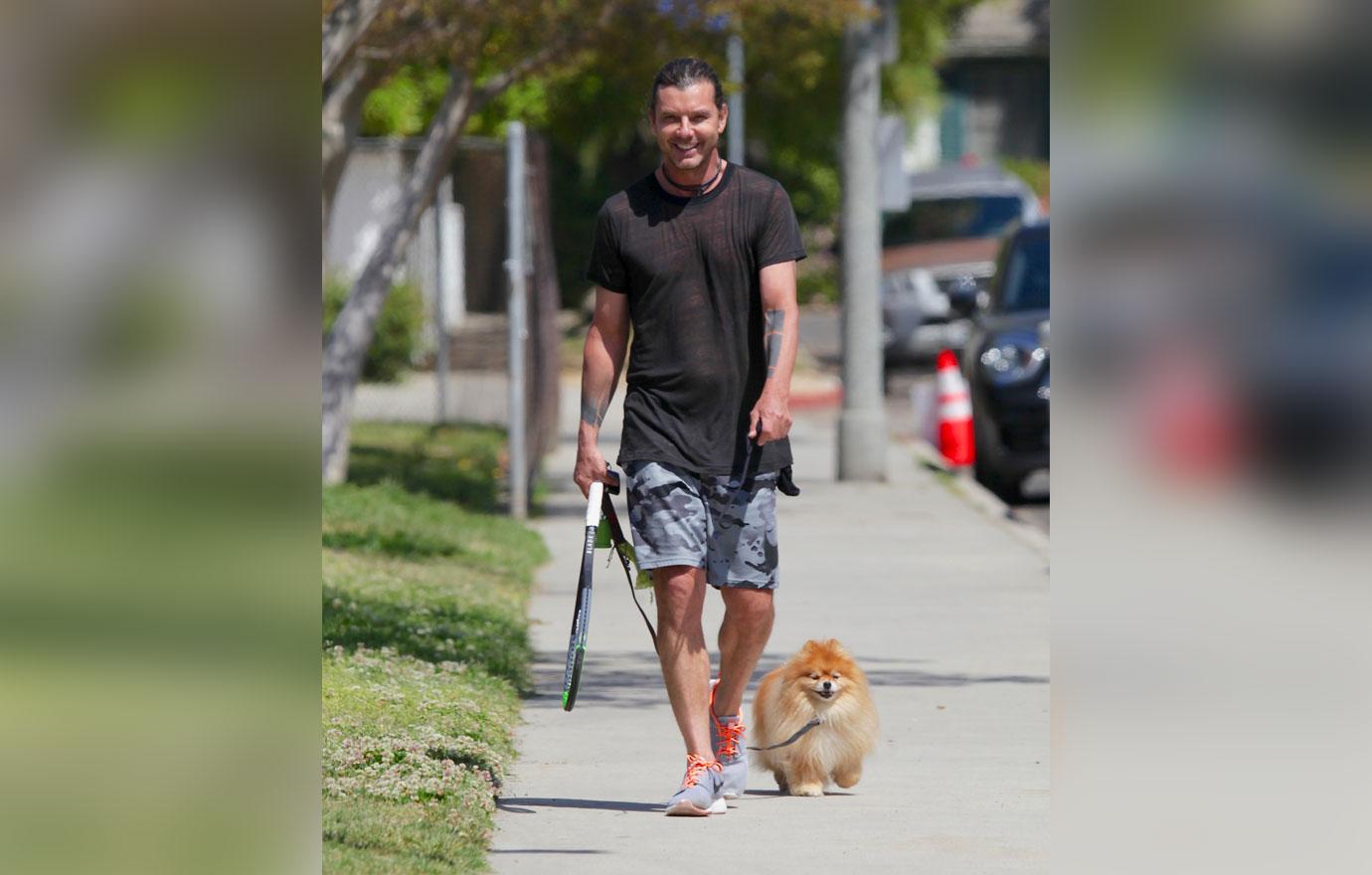 Rocker Gavin Rossdale walking his dog Chewy at a local park after playing tennis.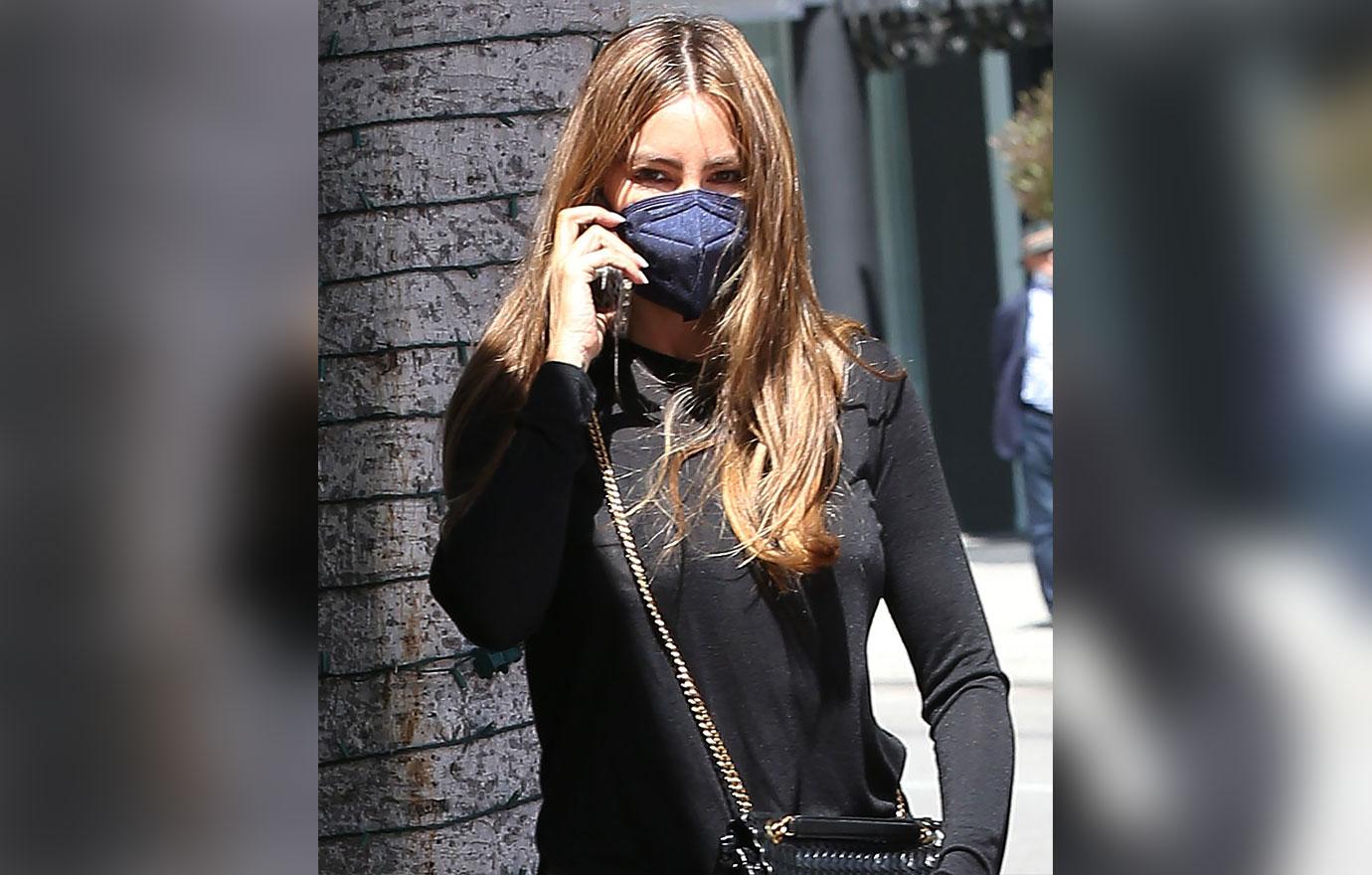 Only Sofia Vergara can look that hot in a denim mask while strolling in Beverly Hills on April 3.
Article continues below advertisement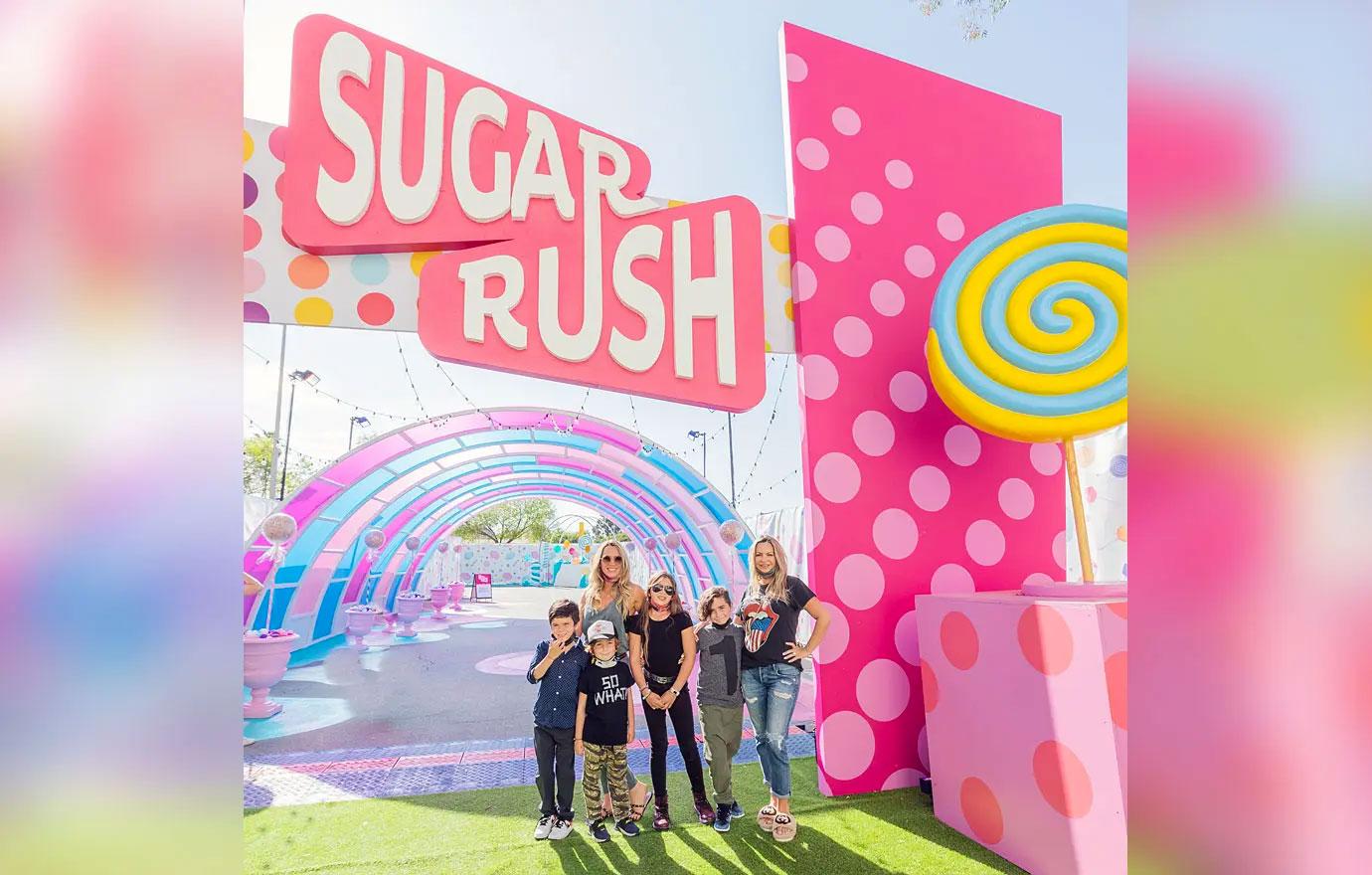 RHOBH's Teddi Mellencamp and her family attended the VIP preview of "Sugar Rush," powered by Experiential Supply Co., at The Promenade at Westfield Topanga in Woodland Hills, CA.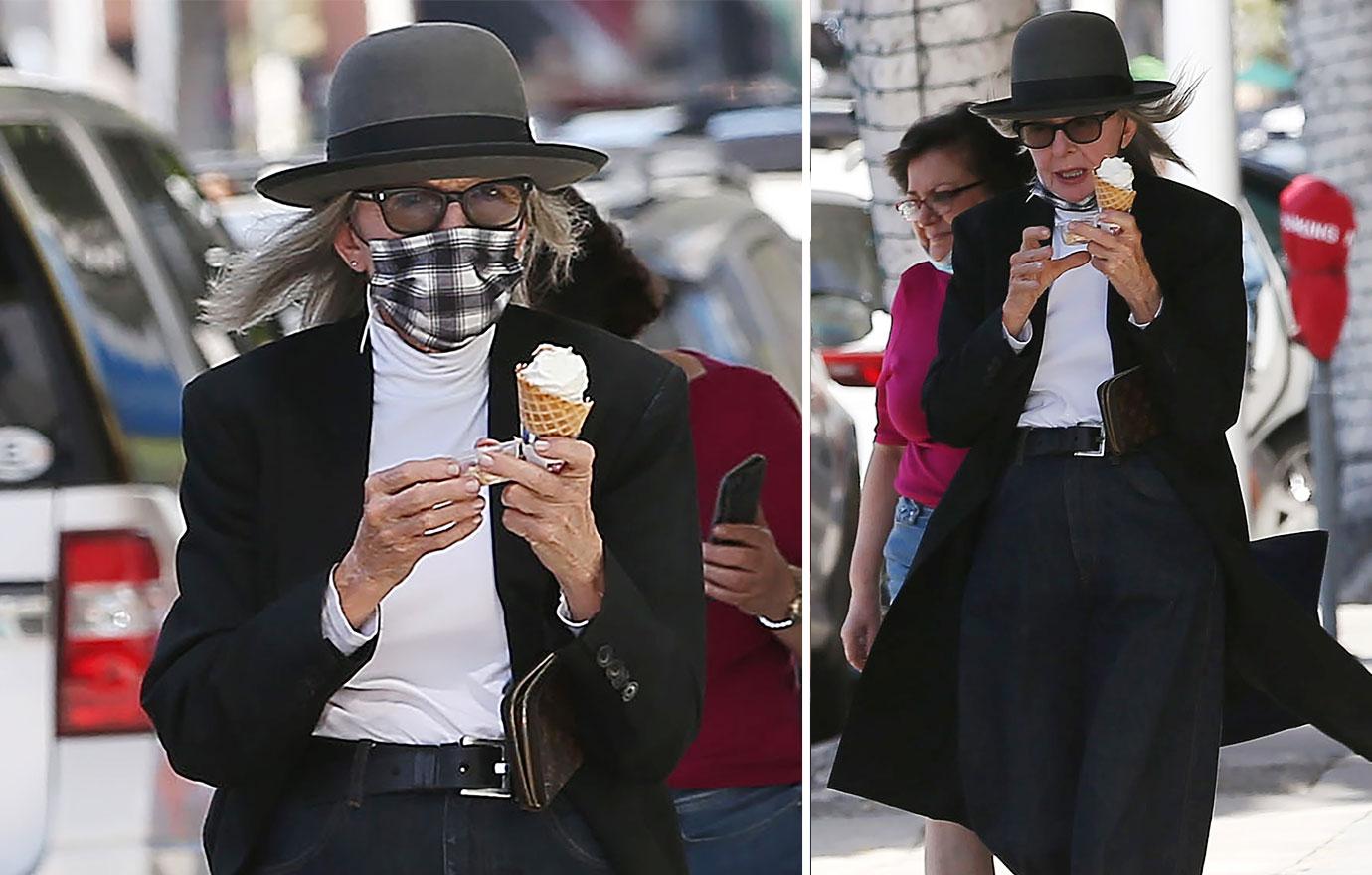 Actress Diane Keaton enjoying her ice cream in the windy weather in Los Angeles on April 2.