Health Bombshell: Senator Dianne Feinstein, 88, 'Mentally Unfit' To Serve, D.C. Lawmakers 'Persuade' Her To Retire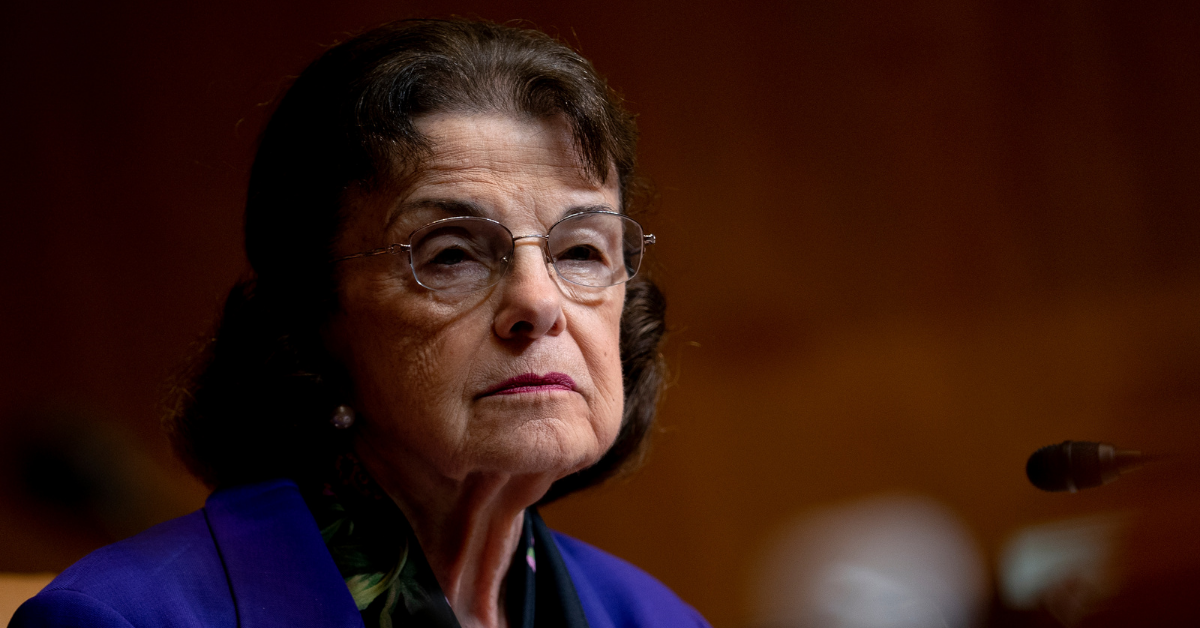 Senator Dianne Feinstein's age may be catching up to her because several federal lawmakers are reportedly concerned that the 88-year-old California senator is "mentally unfit" to serve the nation. They are allegedly attempting to persuade her to retire from the Senate over her reported continual cognitive and memory decline.
According to San Francisco Chronicle, at least one state and four federal lawmakers — as well as a number of her own former staff workers — are worried that Feinstein is unable to fulfill her duties as a United States Senator because not only is she allegedly declining mentally, but she is also allegedly unable to complete basic office work without substantial help and assistance from her staffers.
Article continues below advertisement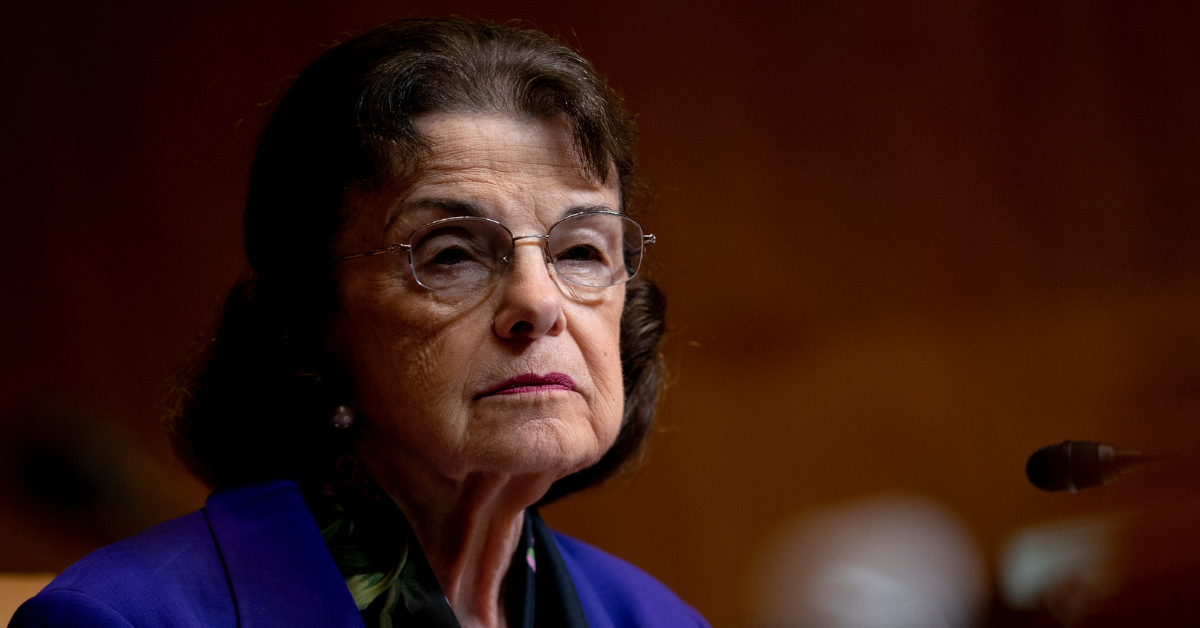 "I have worked with her for a long time and long enough to know what she was like just a few years ago: always in command, always in charge, on top of the details, basically couldn't resist a conversation where she was driving some bill or some idea. All of that is gone," one lawmaker who spoke to the outlet for an interview recently spilled.
"She was an intellectual and political force not that long ago, and that's why my encounter with her was so jarring," they continued. "Because there was just no trace of that."
In one recent instance, one federal lawmaker claims that they spoke to Senator Feinstein for hours and, throughout their lengthy conversation, had to repeatedly remind the California Senator who she was speaking to and what the topic of their conversation was about.
During another instance, the 88-year-old senator reportedly seemed confused and couldn't help repeating the same exact talking points – such as what matters to the voters and constituents in the lawmaker's district – even though the two had discussed that topic numerous times already in the same conversation.
Article continues below advertisement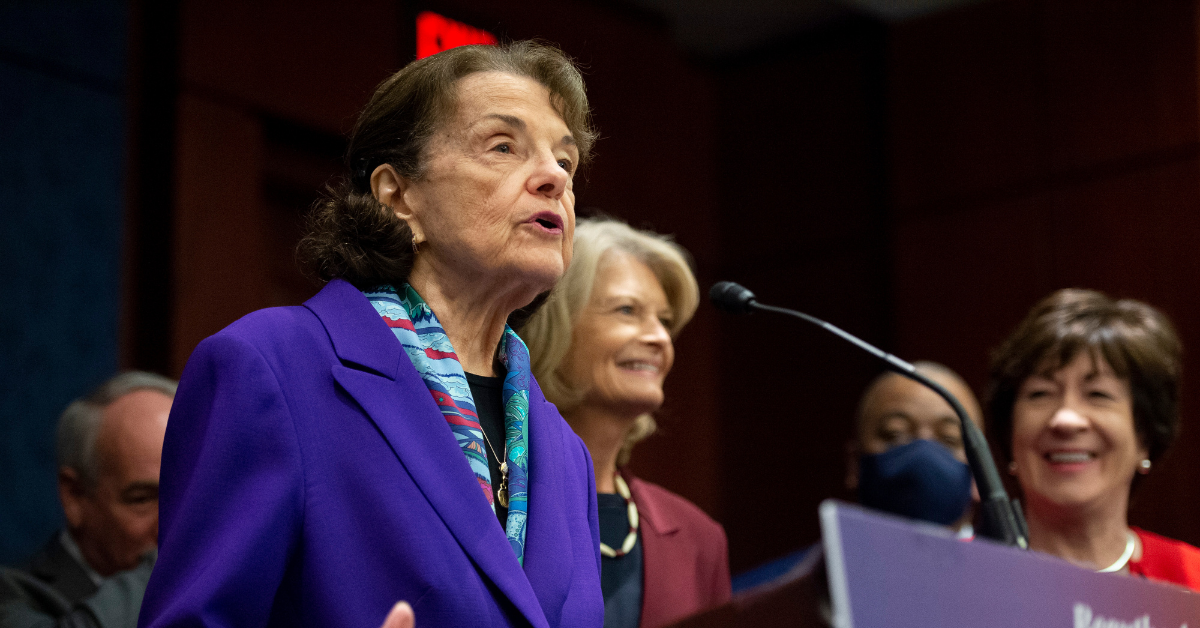 Of the numerous lawmakers concerned for Senator Feinstein's mental ability, four are current U.S. senators, three are former members of Senator Feinstein's professional staff, and one is reportedly the California Democratic member of Congress.
Those concerned for Feinstein are also incredibly worried because not only is she allegedly having trouble fulfilling her duties as a California Senator, but because she represents nearly 40 million voters in California, so any problems in her office as a result of her mental decline could potentially have a direct effect on those citizens.
"It's bad, and it's getting worse," one Democratic senator told the outlet before adding how Feinstein has been experiencing increased difficulty in keeping up with conversations and discussions.
"There's a joke on the Hill, we've got a great junior senator in Alex Padilla and an experienced staff in Feinstein's office," another person concerned for Feinstein said during an interview with the Chronicle.
Article continues below advertisement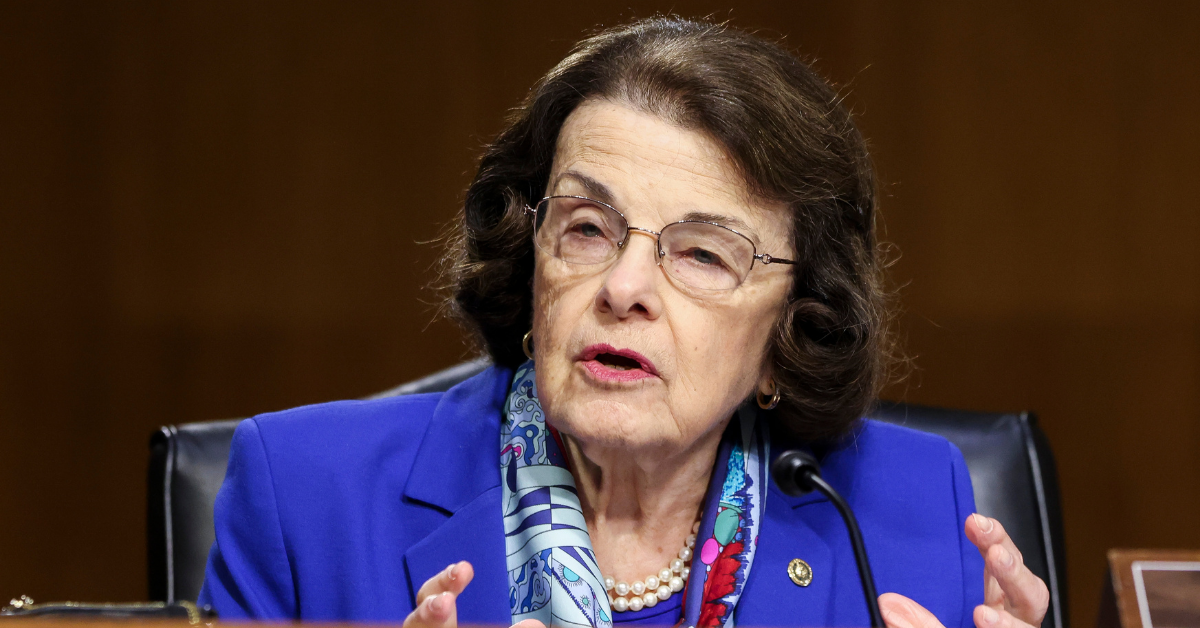 But although a number of lawmakers are reportedly worried about Senator Feinstein, others are not so worried and have even spoken publicly to defend the senator and reemphasize the fact that they believe she is still just as sharp as ever.
"I've heard some of the same concerns," junior senator Padilla recently revealed, "but as someone who sees her multiple times a week, including on the Senate Judiciary Committee, I can tell you she's still doing the job and doing it well."
Furthermore, House Speaker Nancy Pelosi recently spoke out to defend Senator Feinstein and insist the California senator's cognitive ability and memory are just fine.
"Senator Feinstein is a workhorse for the people of California and a respected leader among her colleagues in the Senate," Pelosi shared. "She is constantly traveling between California and the Capitol, working relentlessly to ensure Californians' needs are met and voices are heard."
"[It is] unconscionable that, just weeks after losing her beloved husband of more than four decades and after decades of outstanding leadership to our City and State, she is being subjected to these ridiculous attacks that are beneath the dignity in which she has led and the esteem in which she is held."
Nonetheless, the other federal lawmakers worried about Feinstein are reportedly seeking an intervention for the senator in an attempt to persuade her to retire before the end of her current term, which is scheduled to run through the end of 2024.