Harvey Weinstein's Ex-Wife Georgina Chapman Walks Alongside Disgraced Mogul's Accuser Lupita Nyong'O At Met Gala, Clings To Boyfriend Adrien Brody For Comfort
Article continues below advertisement
The 45-year-old former model-turned-fashion-designer — who shares two children with the convicted sex offender — put on her best shiny gown and slapped on a smile, marking her first major appearance since the #MeToo movement that exposed her then husband's abuse of power.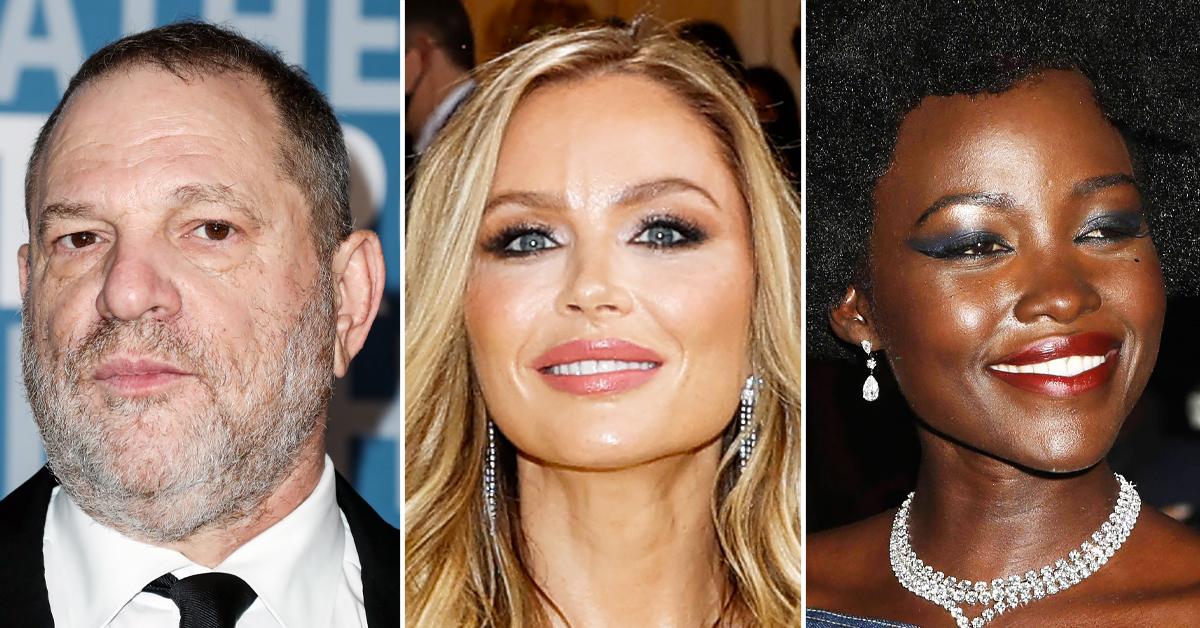 Article continues below advertisement
Wearing a grey bejeweled gown from the flapper-era for the Monday evening theme In America: A Lexicon Of Fashion, Georgina did not make her big debut alongside industry professionals alone.
Weinstein's ex has moved on and is dating actor Adrien Brody, who she fiercely clung onto while the cameras flashed.
Article continues below advertisement
Looking chic in her metallic sheer dress, Georgina sported a smoky eye and highlighted blonde hair while rocking several oversized jewels.
Using Brody's arm as a prop, the former Mrs. Weinstein flashed her pearly whites but looked nervous as hell to be back in the spotlight after nearly three years of keeping a low profile following the scandal.
Article continues below advertisement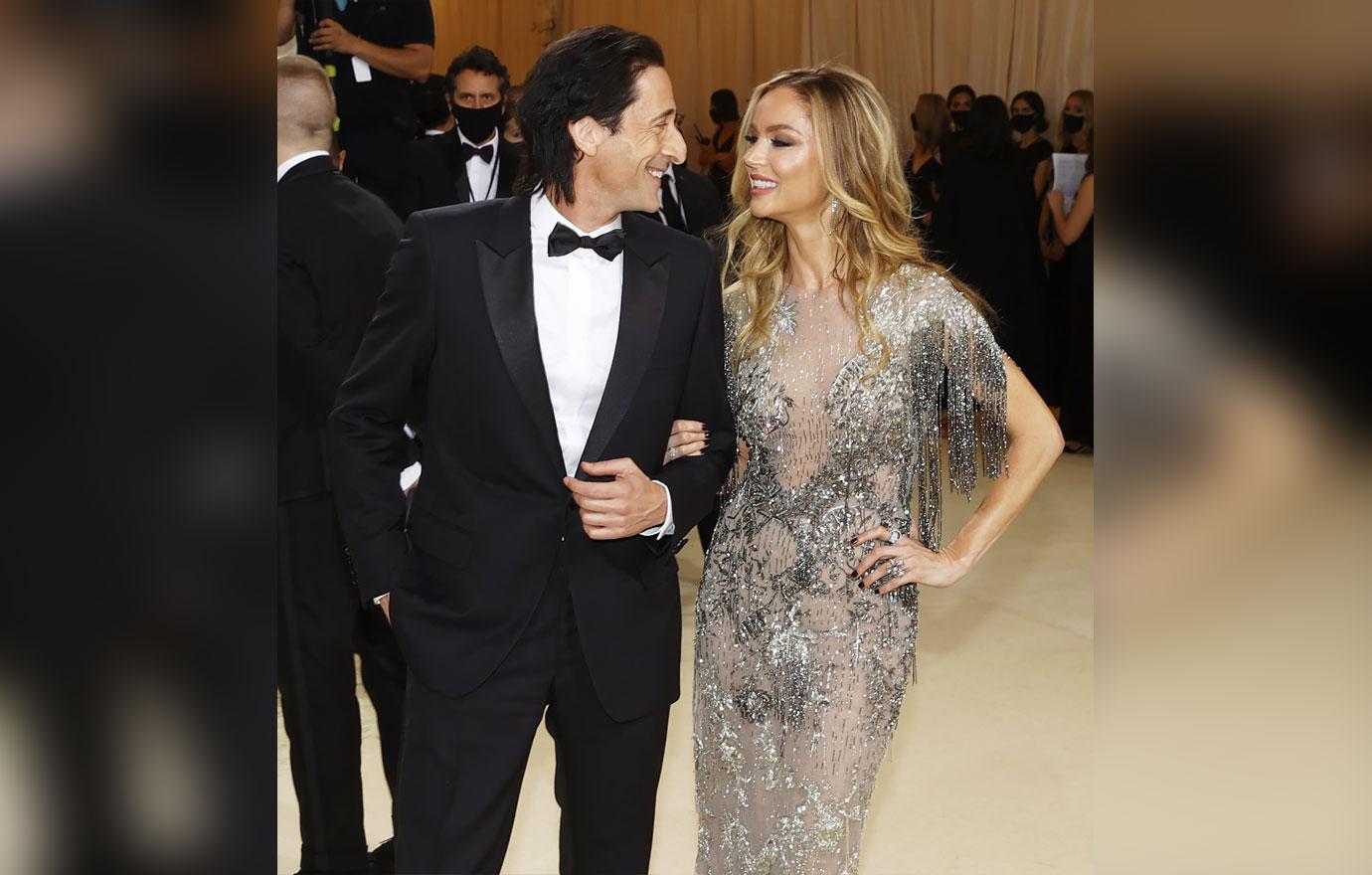 It's an interesting move for Georgina to show up at the Met Gala, knowing that the industry's biggest stars — some of whom have come forward with accusations against her ex — would be there too, like Lupita.
Article continues below advertisement
The Black Panther star wowed at the biggest night of fashion, wearing a denim dress inspired by Britney Spears' 2001 number.
In October 2017, Lupita came forward in an op-ed in the New York Times, accusing the movie mogul of attempting to ply her with alcohol, make sexual advances, and proposition her on multiple occasions.
Article continues below advertisement
The actress claimed Weinstein invited her to his family home to watch a screening of a movie. From there, he got her in the bedroom where he attempted to give her a massage.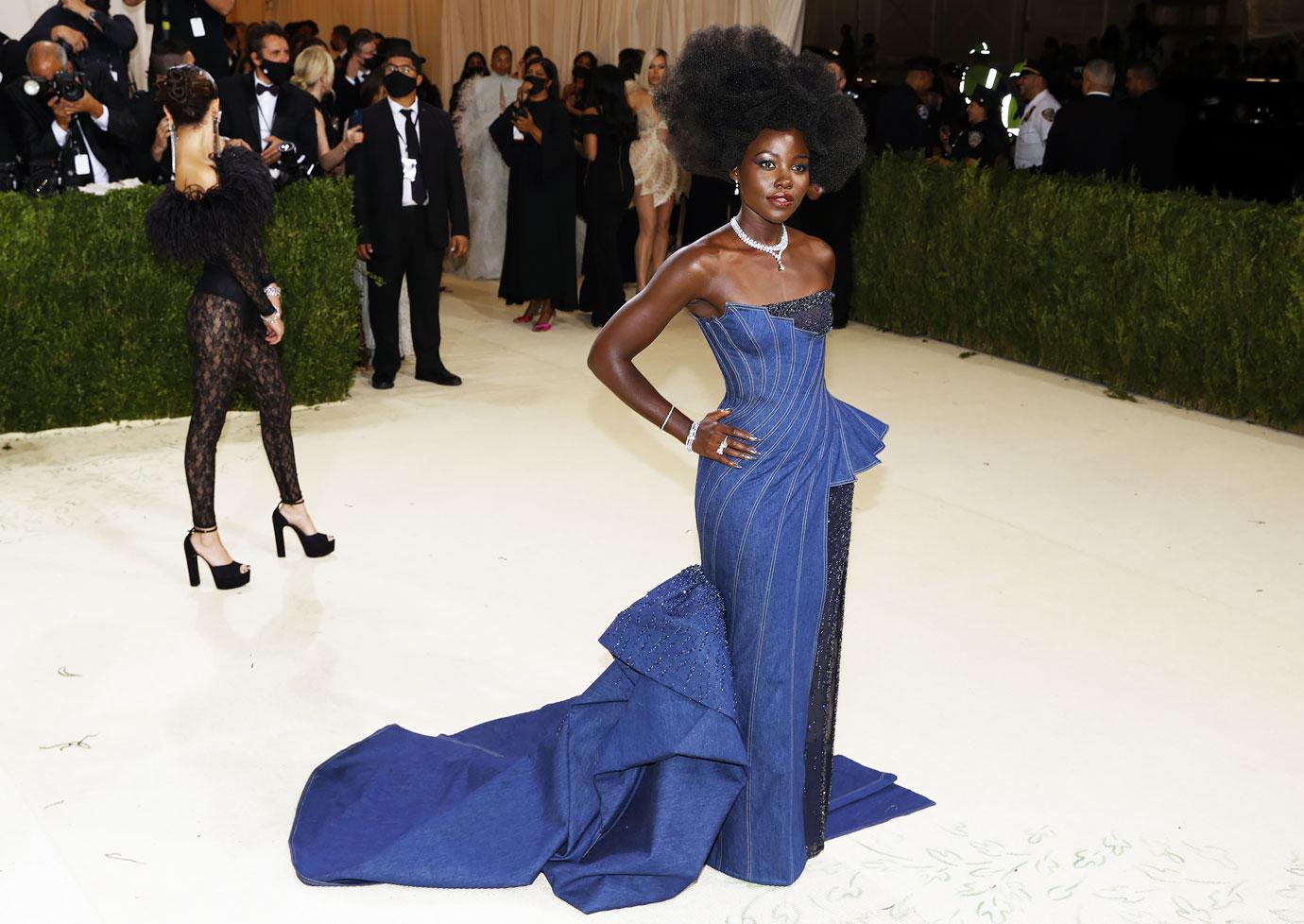 Article continues below advertisement
"Harvey led me into a bedroom — his bedroom — and announced that he wanted to give me a massage. I thought he was joking at first. He was not. For the first time since I met him, I felt unsafe," she wrote. "I panicked a little and thought quickly to offer to give him one instead: It would allow me to be in control physically, to know exactly where his hands were at all times."
Saying he was shirtless, Lupita claimed he then wanted to take his pants off. Despite making it clear that was against her wishes, Weinstein allegedly stood up in an attempt to remove them, which caused Lupita to end that interaction.
Article continues below advertisement
She also claimed on another occasion that Weinstein propositioned her at a restaurant where they were supposed to discuss work.
Article continues below advertisement
"Before the starters arrived, he announced: 'Let's cut to the chase. I have a private room upstairs where we can have the rest of our meal.' I was stunned. I told him I preferred to eat in the restaurant. He told me not to be so naïve. If I wanted to be an actress, then I had to be willing to do this sort of thing. He said he had dated Famous Actress X and Y and look where that had gotten them," she stated.
Revealing that years went by before she came face-to-face with Weinstein again, Lupita wrote, "He said he couldn't believe how fast I had gotten to where I was, and that he had treated me so badly in the past. He was ashamed of his actions and he promised to respect me moving forward. I said thank you and left it at that. But I made a quiet promise to myself to never ever work with Harvey Weinstein."
Article continues below advertisement
Weinstein is currently in a Los Angeles jail after pleading not guilty to 11 counts of sexual assault, including rape after multiple women came forward with allegations against him.
Following the scandal, Georgina filed for divorce. They share two children — India, 11, and Dashiell, 8.