Exclusive
'Harry Potter' Star's Sad Reclusive Life In Run-Down Rented Barn In Remote Scottish Highlands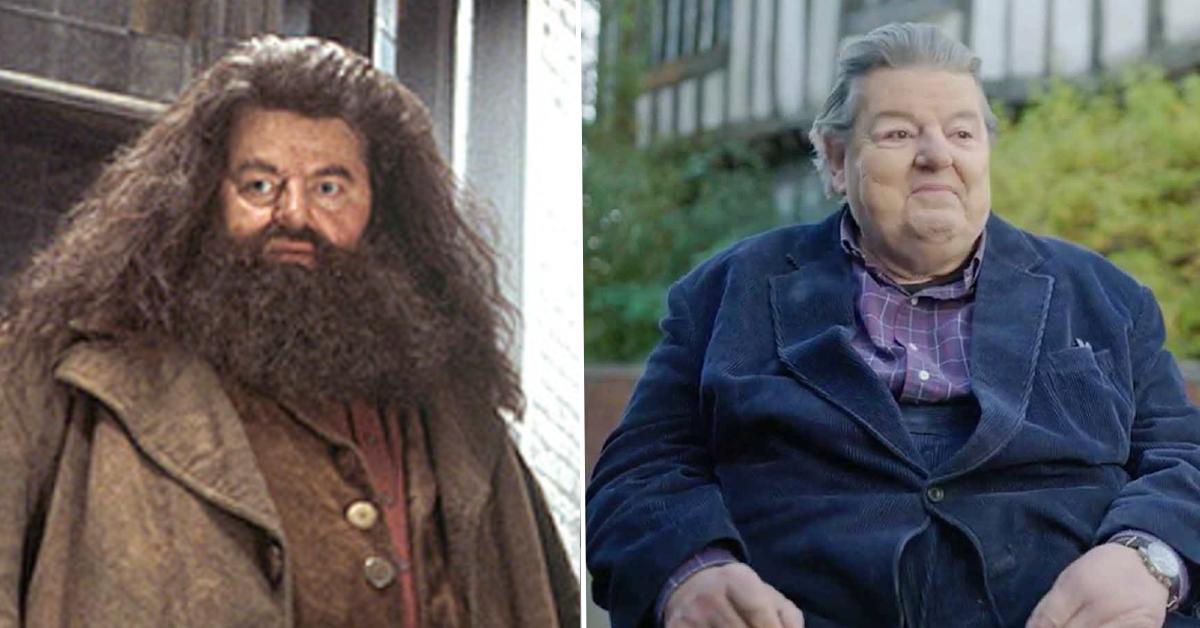 He has amassed a multi-million dollar fortune playing kindhearted Hogwarts groundskeeper Rubeus Hagrid in the Harry Potter movies. It's a role that has won Robbie Coltrane a place in the hearts of legions of young fans across the world for more than 20 years.
Article continues below advertisement
But that just makes the actor's complete withdrawal from society to live a reclusive existence in a remote rundown house in the Highlands of Scotland all the more curious.
While $7 million Coltrane's Harry Potter co-stars have huge portfolios of property invested wisely round the world, the Scottish star, now 71, has been living in the same rented barn conversion in the hills west of industrial Glasgow at a tiny cost of just £1,000 ($1,350 US Dollars) a month for the past two decades.
Article continues below advertisement
Now the actor's concerned landlord, the aristocratic landowner who rents Coltrane the house, has spoken out to say that since he last appeared on film as Hagrid 10 years ago, Coltrane has gradually withdrawn from public life completely to live a hermit's life, almost never leaving his house.
Friends and neighbors and those who have occasionally spotted Coltrane have put together a sad picture of the actor who has now become a virtual prisoner in his own home, suffering from osteoarthritis so painful in his hips that he has been wheelchair-bound for some five years.
Article continues below advertisement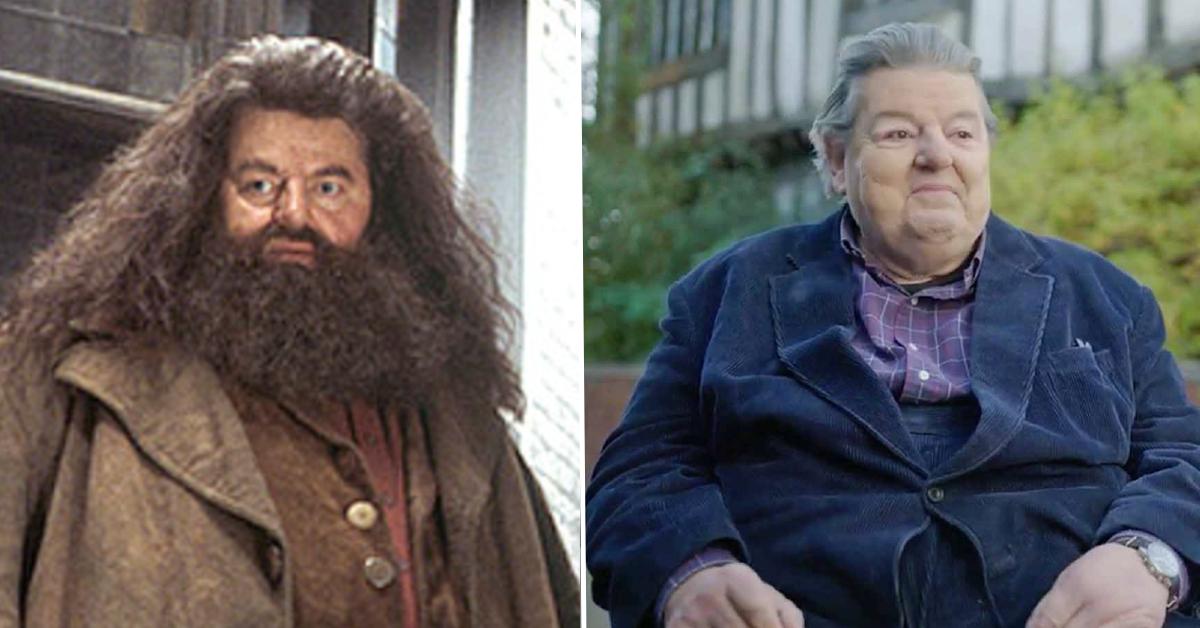 Despite being his closest neighbor and landlord, aristocrat Andrew Edmonstone, 50, who is the cousin of Camilla, Duchess of Cornwall and the son of Sir Archibald Edmonstone, the seventh baronet of Dunreath, says he has not physically seen Coltrane for the past four years.
Neither, he says, have his other tenants got more than a fleeting glance of him on his doorstep, despite him living full-time in the house. They all hear the tales though.
Article continues below advertisement
Overweight Coltrane, who has in the past tipped the scales at 20 stone and shows no signs of slimming down, has been suffering from debilitating osteoarthritis in his hips, which has left him wheelchair bound. At his highlands house, which is reachable by just a steep and winding, one-track road, Robbie has quite literally been marooned from civilization in his remote barn.
Article continues below advertisement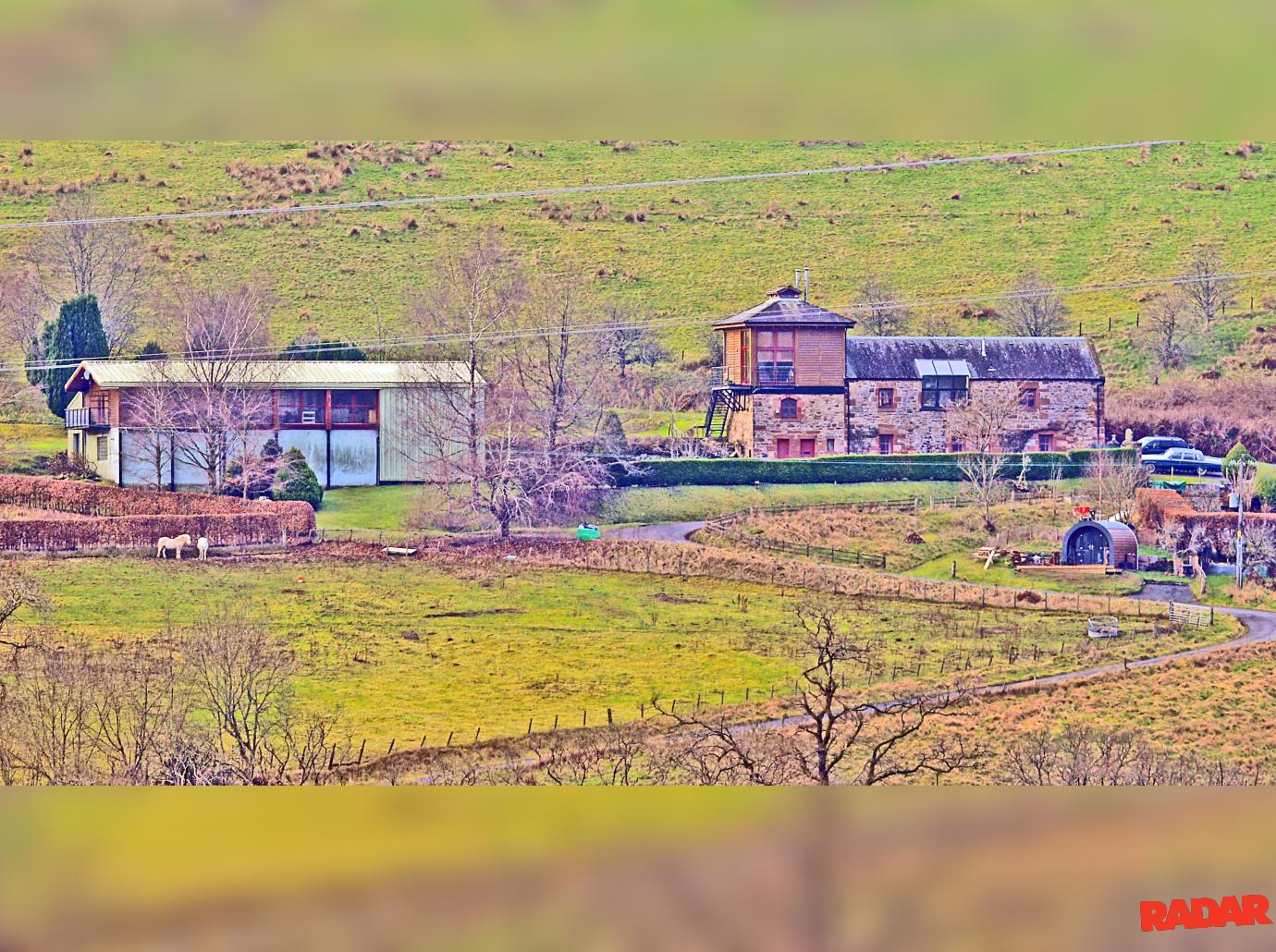 Outside stands an old blue Buick American classic car - collecting and renovating old American cars is a lifelong passion of Robbie's.
Article continues below advertisement
In these pictures, another barn to the left of the house is where Robbie collects and tinkers with the old cars. At least he did. In recent years, as his health has deteriorated, osteoarthritis has not allowed him to get under the hood or drive them either.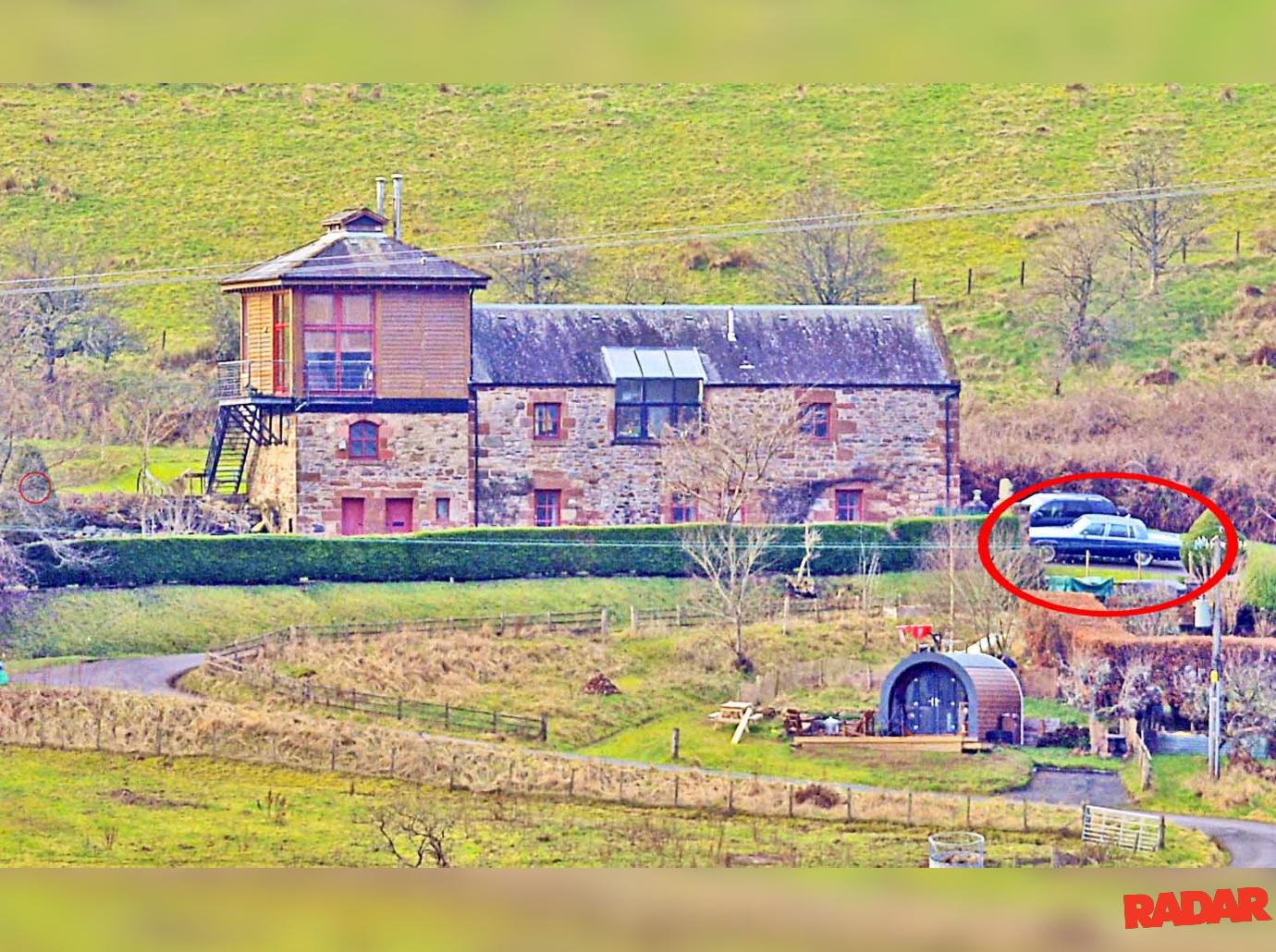 Article continues below advertisement
Mr. Edmonstone, the heir to the surrounding 20,000-acre estate, said: "Reclusive is definitely the word I would use to describe Robbie. He is our neighbor and in fact, his barn is on the closest of our 11 farms to us here. But there is no neighborliness coming from him - not for years. Many years ago we would see him for private dinners. But that has stopped now.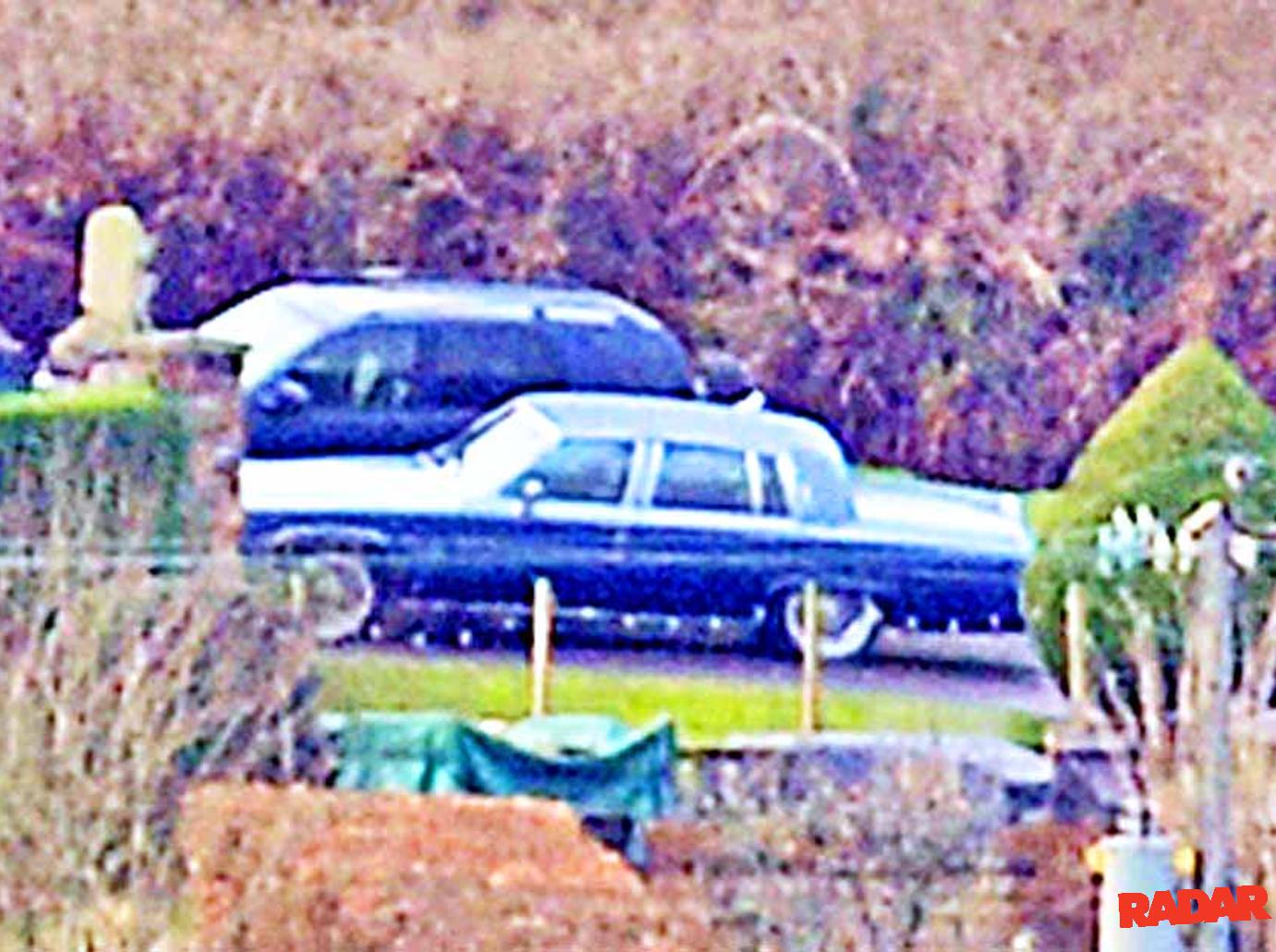 Article continues below advertisement
"I have not seen him since a private dinner about five years ago or maybe more. It is what it is. You can take a horse to water as they say. He just does not want to be part of things in the community any longer. He has completely shrunken away from things. It's very sad. Unfortunately is not the most charitable person at all either. Every time we host a charity event, we invite him. His name is always on the list but the answer always comes back as a no. He really does not want to be part of the community at all. As a person he is about as far from the generous-spirited Harry Potter character Hagrid as you could possibly imagine.
Mr. Edmonstone went on: "I range the West Highland Way every day for eight months of the year. This runs right past the road which eventually leads to Robbie's house. I have not seen him in many many years. Not in his cars. Not walking. Not at any dinners. Indeed none of our tenants and neighbors on the entire estate have said they have seen him either in a very long while.
Article continues below advertisement
"My brother pheasant shoots near the barn also and he has never seen him. No one sees him - ever - but he is in there. We know because he orders from Chillies in Blanefield - the local take-away every night. Honestly I am not joking - he is their best customer."
A worker at Chillies, who did not wish to be named, said: "Robbie (Coltrane) used to come in all the time but we now deliver to him. He has a bad hip so he has not been able to drive. He is a very good and loyal customer."
Article continues below advertisement
Those who do know Coltrane well say that his health woes have seen him descend back into a lonely spiral of partying. Coltrane's association with drink is well-known.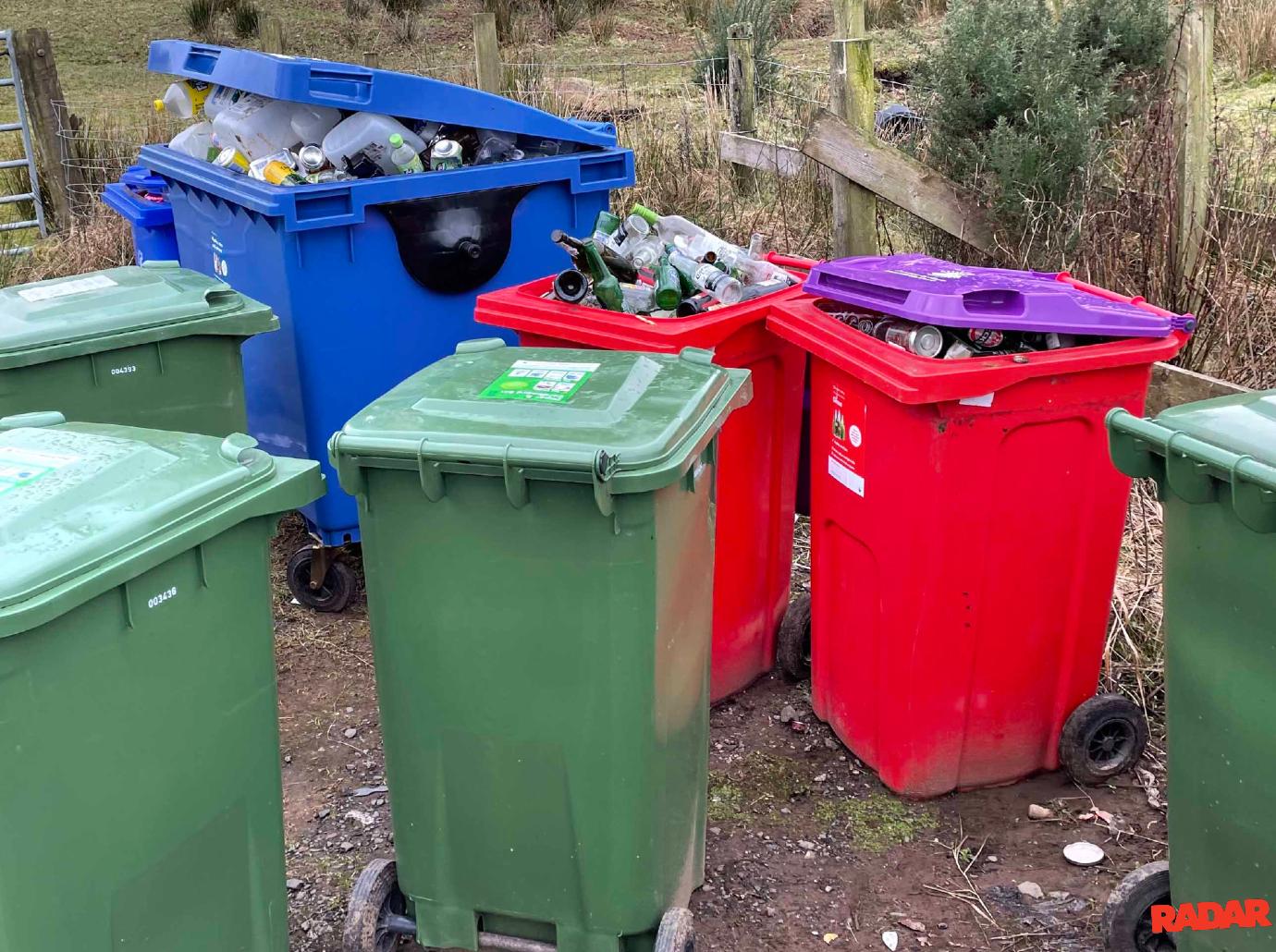 Article continues below advertisement
As a young actor, who had moved from Glasgow to London, he was well known for 'rampages' around Soho — boozy, promiscuous behavior. One party trick was biting chunks out of a wineglass and chewing it around his mouth.
In Coltrane's words, his younger self was 'a bottle-of-whisky-a-day-or-nothing man.' He once admitted: 'I can drink a gallon of beer and not feel the least bit drunk.' His then girlfriend, artist Robin Paine, complained that he was horribly unfaithful. That all changed when he met teenage student Rhona Gemmell in a pub on Christmas Eve in 1988. They went on to marry and have a son and a daughter, who are both now adults, and moved to the countryside - the same house where Coltrane is now.
Article continues below advertisement
They divorced in 2003. Last year Coltrane made the surprise claim in a rare newspaper interview that he "had had a girlfriend for the past 12 years". The claim seemed to be a bold one since neither press photographers nor friends of Coltrane have ever met this woman. Neither had she ever been spotted on his arm or at a red carpet event.
Mr. Edmonstone is certain that Coltrane's claim to have a partner was simply a smokescreen to keep interest in his chaotic life, and long bouts of reclusiveness, broken.
Article continues below advertisement
Mr. Edmonstone added, "Long before Covid - maybe five or six years ago we would get sightings of him in his very distinctive cars. You can't miss them - Buicks and Cadillacs. He keeps them all in the barn next to the house." But that was before the arthritis set in.
Because of his debilitating condition, Coltrane has only done a couple TV acting roles since he starred as Hagrid in the last Potter film in 2011.
Article continues below advertisement
Last year, his appearance on a Harry Potter cast reunion TV special - to mark the 20th anniversary of the first film in the franchise - shocked fans. He gave a short interview from a wheelchair.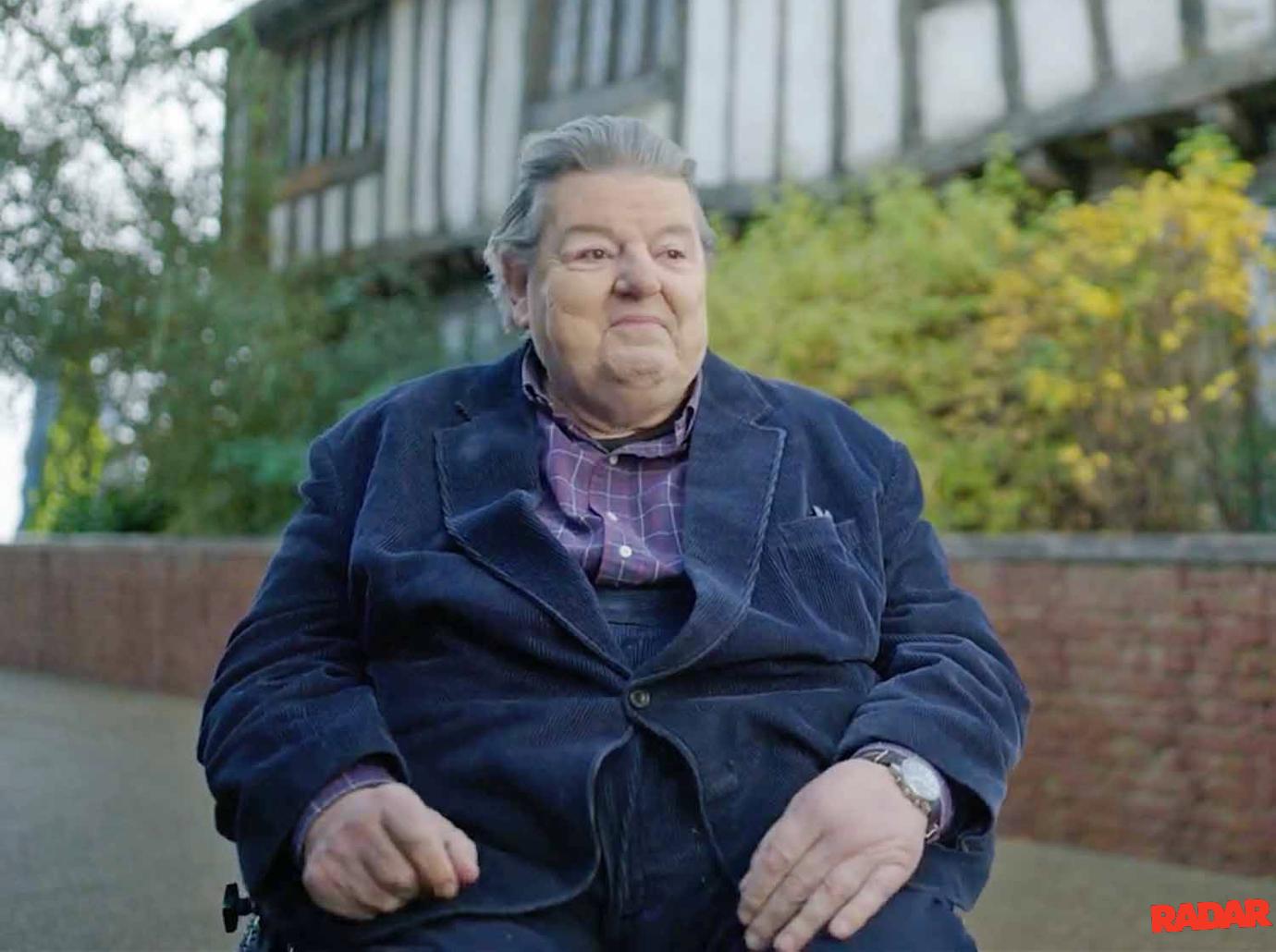 Article continues below advertisement
He clearly remained very overweight (doctors told him to lose seven stones before they could operate on his hips). His hair was also now a shock of white and grey where it had before been jet black. His face, one full and jolly, is now just puffy and wrinkled.
Surprised social media users have in recent years have spotted Coltrane at the local Co-Op shop near his Scottish Highlands home.
One wrote on Twitter in 2019: "I lived in a little place called ******** for a while. It was the most beautiful place I had even seen. On a good day, from the hills nearby, you could look down on Loch Lomond. Was rather freaked out to see Robbie Coltrane in the local shop however." Another said: "Co-Op in ********. Big, I mean BIG trampy-looking fella with greasy hair, wearing the biggest pair of joggers I've ever seen. Buying a bottle of vodka and a black bottle of whisky. Robbie Coltrane."
Article continues below advertisement
A UK newspaper article last year suggested that Coltrane had in fact now had a long-awaited operation on his hips in the US. And although there has not been any word from the actor on this point. And he was not seen standing during the two interviews he gave for the reunion. In one for sure he was still in a wheelchair.
Coltrane was a jobbing actor with some success in the UK - most famously in TV's Cracker - before he landed the role of a lifetime as Hagrid in 2001. When Potter-mania hit, Coltrane, who has always valued his private life, sought somewhere completely out of the way to live.
Article continues below advertisement
It was then that he found a discrete property owned by a wealthy Scottish aristocratic family, the Edmonstone Clan, to move into to keep a low profile amid what was fast becoming Potter-mania.
Mr Edmonstone explained: "The estate is some 20,000 acres and comprises eleven different farms, and farm buildings and residential buildings. We have a property management company which finds suitable tenants for us and Mr. Coltrane back then wanted exactly what we could offer - something discreet and a little out of the way.
Article continues below advertisement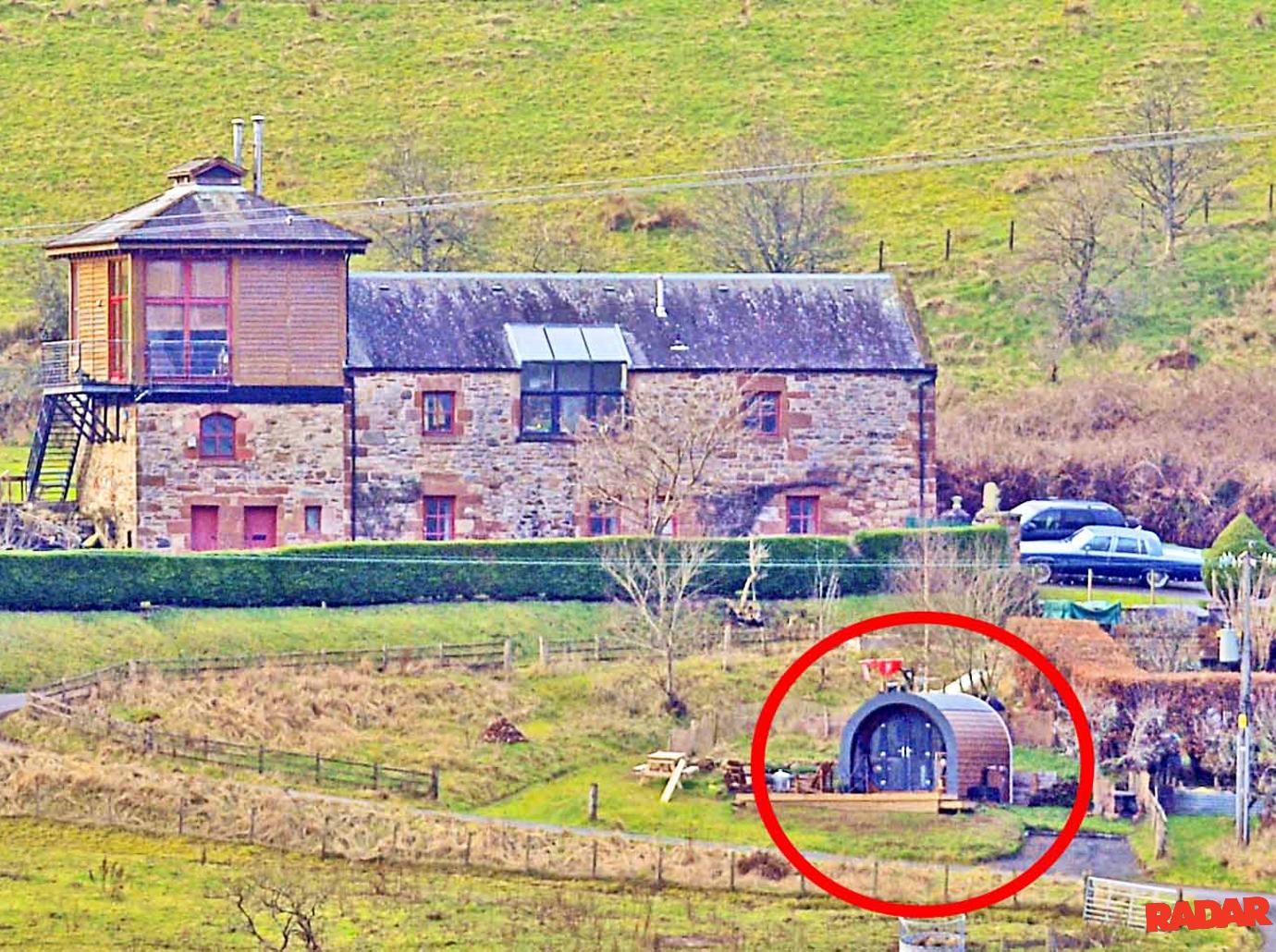 "We had a look around for him and eventually he moved into a lovely cottage down a long track next to a boutique hotel we run - Ardoch House in Blanefield.
Article continues below advertisement
"Back then in 2000, because of the way primitive car sat navs used to work, people looking for our hotel and campsite unfortunately used to turn up at his front door. Imagine their surprise when Hagrid answered the door! It was exactly the opposite of what he wanted. He lasted about a year before he came to us and said 'do you have anything else?"
This is when Coltrane found and moved into what back then was a newly renovated barn conversion on the Edmonstone Clan estate.
"We had a look around and found him a place he thought ideal - a remote barn conversion on the estate where he has lived ever since, apparently unknown to the rest of the world.
Article continues below advertisement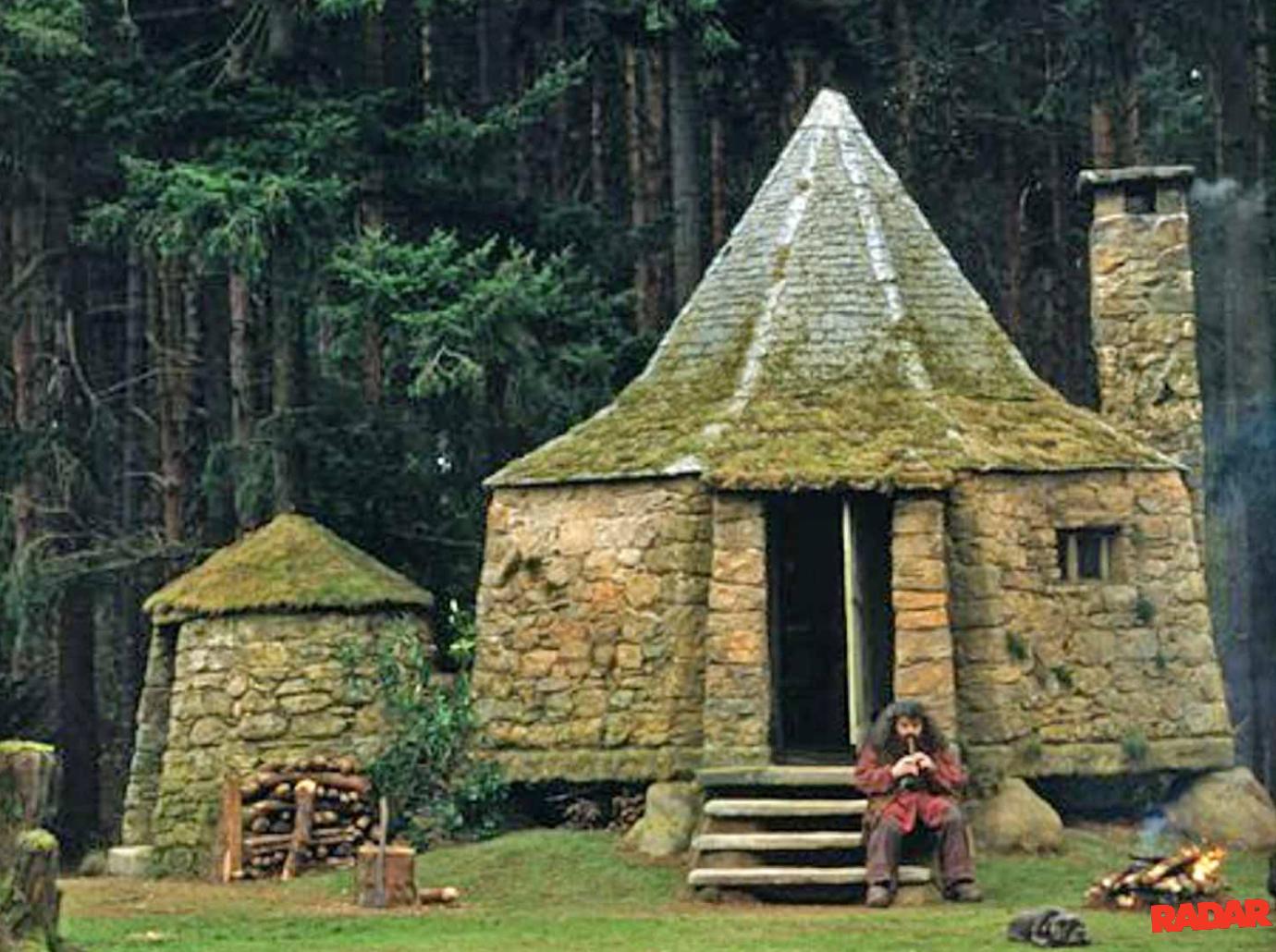 "It's very out of the way. Up a winding single track which only leads to one other property. The barn has great visibility. Large glass floor to ceiling windows and a sort of crow's next office room on top with 360 degree views all around. It's not the kind of place where anyone can turn up without an invite. "Unwanted guests stick out a mile. As such it's always been perfect."
Article continues below advertisement
"Mr. Coltrane has a 20-year lease. As with all our tenants, the rent is low - around £1,000 a month. It's an unusual lease, but common up here on large estates like this that run as trusts.
"It's a long-term improvement lease whereby the tenant signs up to improve the property every year. It's managed by our property management firm Endrick Property Management. So our managers will have an arrangement whereby they will come and look over the property periodically and agree that in the next 12 months for example, Mr. Coltrane should have a new bathroom installed at his expense as the old one is looking a little threadbare - that kind of thing.
Article continues below advertisement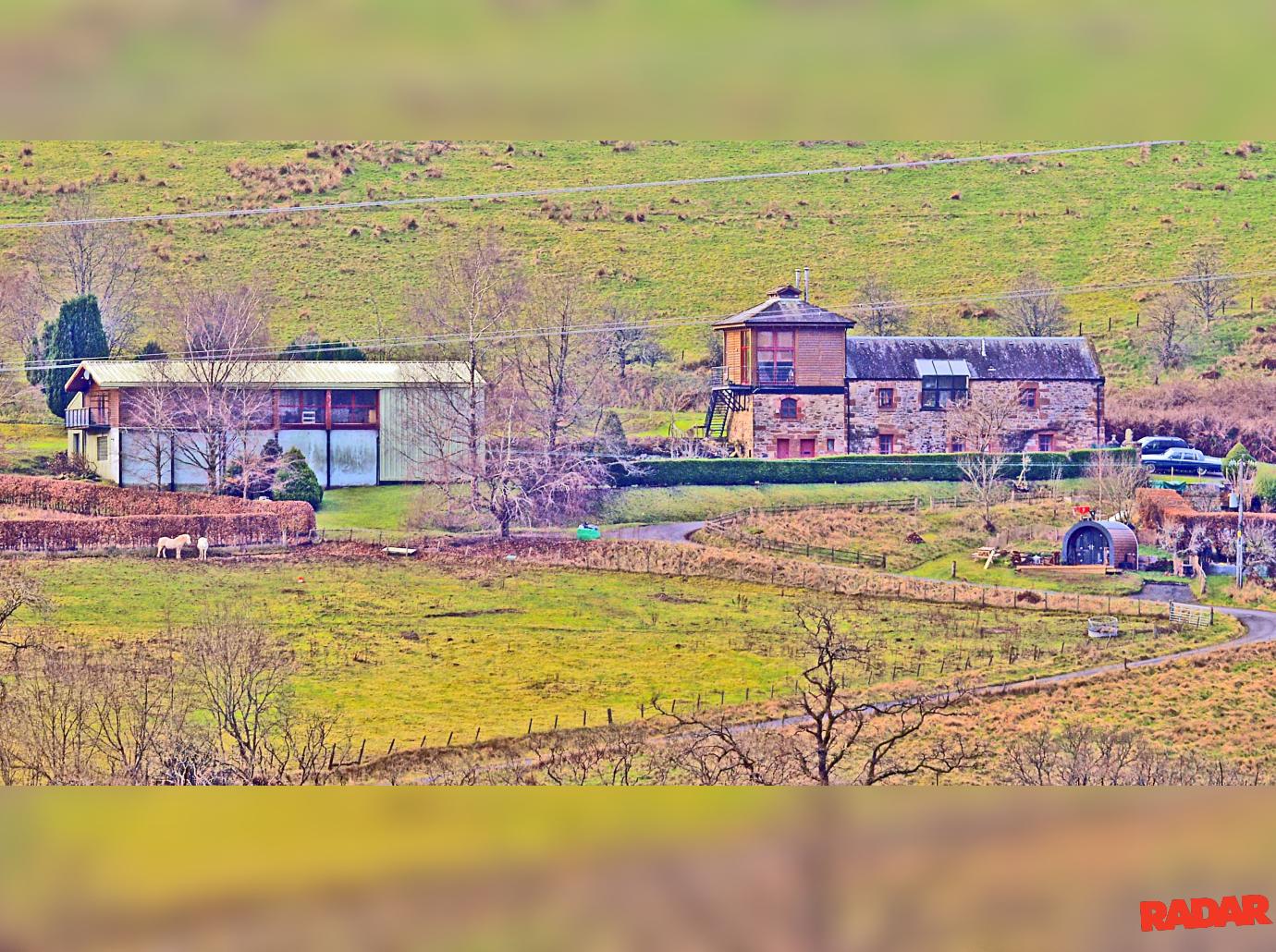 "In this way the property increases in value every year. Trusts such as ours pay tax on rental income so we keep the rental income low. But we don't pay tax on increases in value on the properties themselves (unless we sell them of course). All estates like ours are trusts in Scotland now.
"So for tenants on perhaps modest means, it can be a fantastic way to pay a relatively small amount of rent to live in a large property they are prepared to do a little work on."
"It just seemed to work for Mr. Coltrane back then, as now. I cannot comment on his wealth. It's none of my business. It works for everyone."
Article continues below advertisement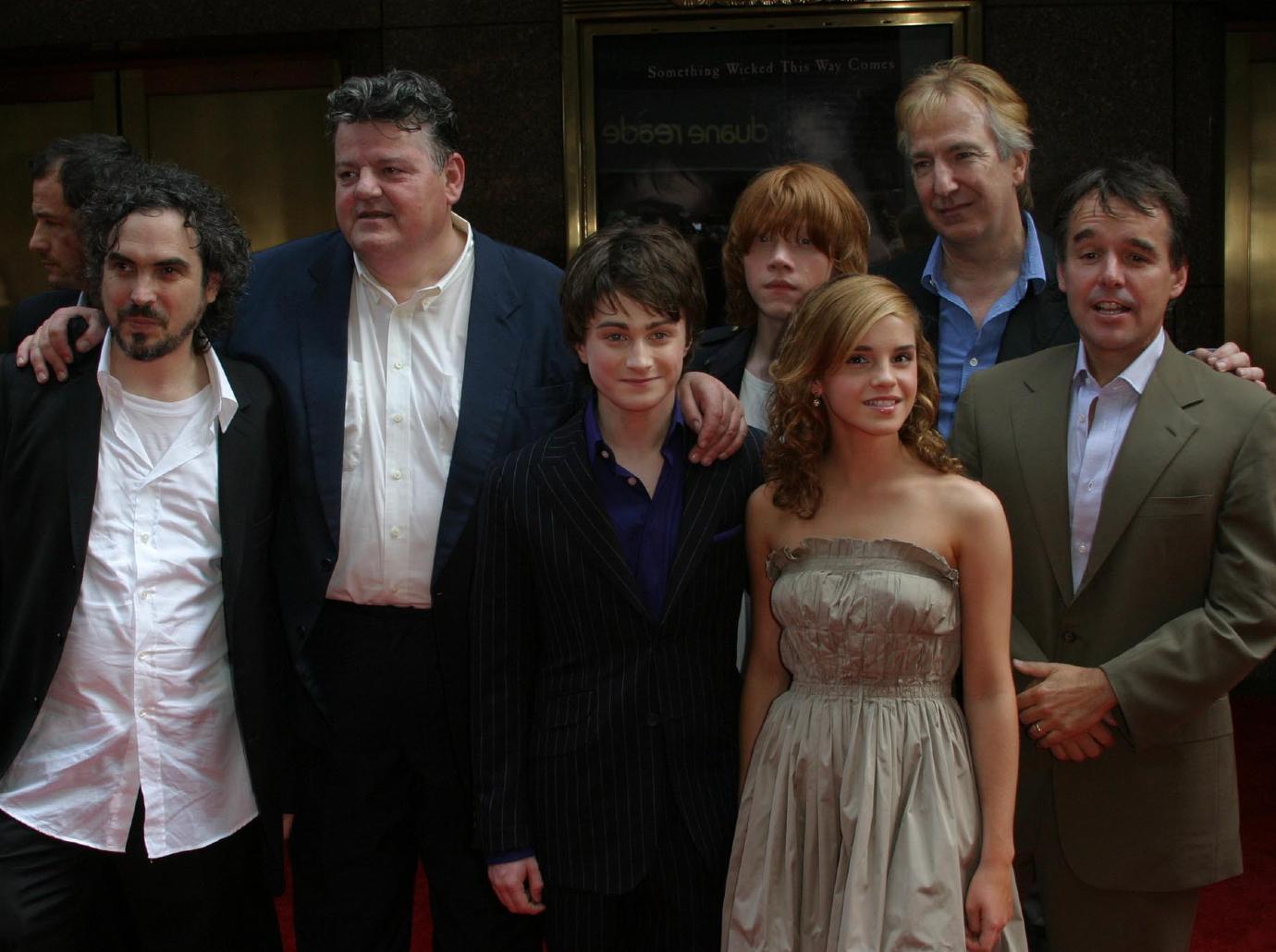 The barn itself has three bedrooms and bathrooms and large communal areas within. It has around a quarter acre of gardens surrounding it and also, significantly, a very large separate barn which was 20 years ago - planning record show - converted into a workshop and garage where Coltrane keeps his car collection.