Hailey Bieber Rocks Turquoise Rolex Valued At $57,300 While On Vacation In Miami For Friend's Wedding — Shop Now From eBay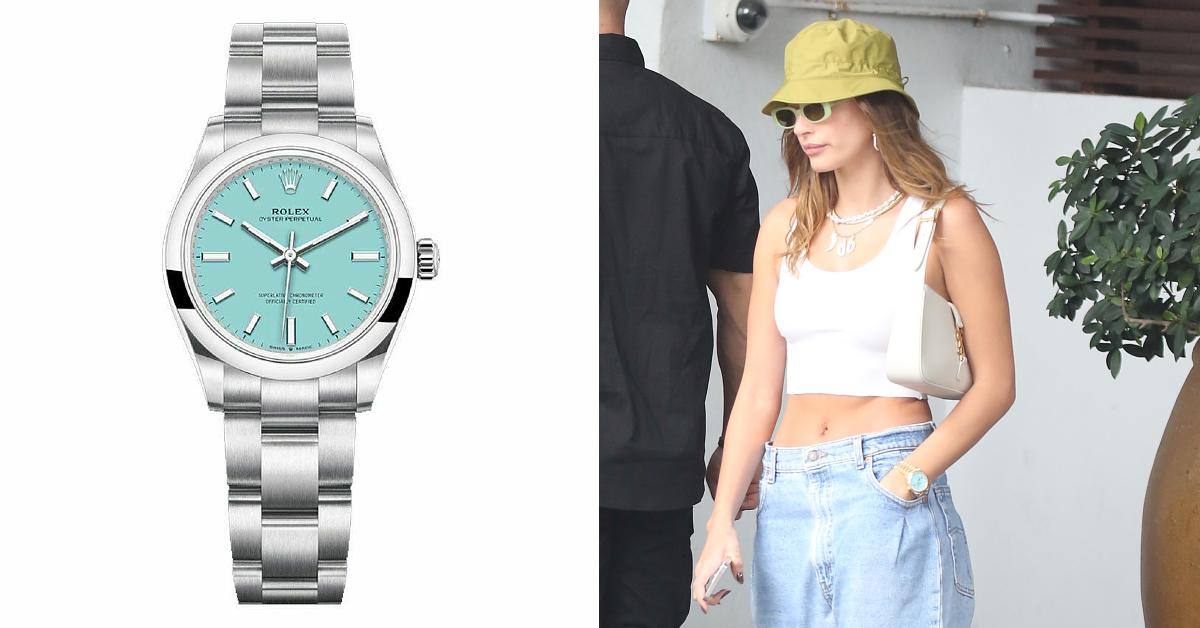 Article continues below advertisement
Looking luxe with a luxury watch!
Hailey Bieber was photographed alongside Kendell Jenner, 26, and Bella Hadid, 25, leaving a Miami hotel on Friday, November 12, after attending Lauren Perez' wedding the day before. The three celebrity best friends were all dressed casually for their day off, but of course that doesn't mean their outfits and accessories weren't worth a fortune.
Article continues below advertisement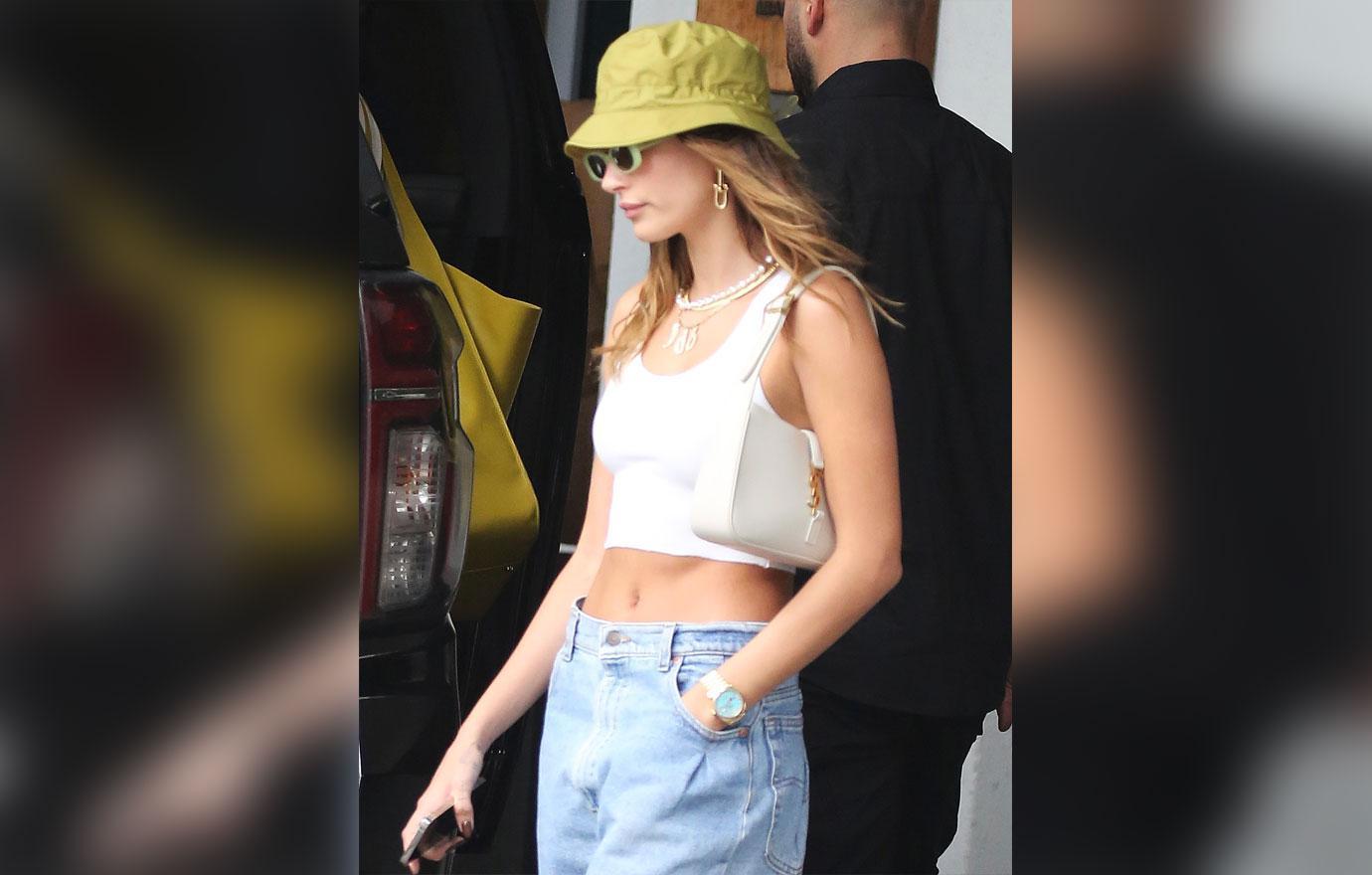 One item in particular caught everybody's eye, which was Bieber's $57,300 Rolex Oyster Perpetual Day-Date 36 on her wrist. The designer watch worn by the 25-year-old consisted of 18 ct yellow gold, a turquoise dial, a diamond-set bezel and a President bracelet. The Rolex Day-Date watch is said to be one of the Rolex's finest watches, representing the status and success of the people who wear it. No wonder the brunette bombshell was seen wearing one!
Article continues below advertisement
The 5' 7" supermodel took full advantage of the Florida weather, showing off her toned and tanned abs wearing a white Eterne Cropped Rib Racerback Tanktop, retailing for $60, with a pair of baggy boyfriend blue jeans. Aside from her luxe Rolex, the wife of signer Justin Bieber, 27, also wore a handful of other stylish and chic accessories while on vacation.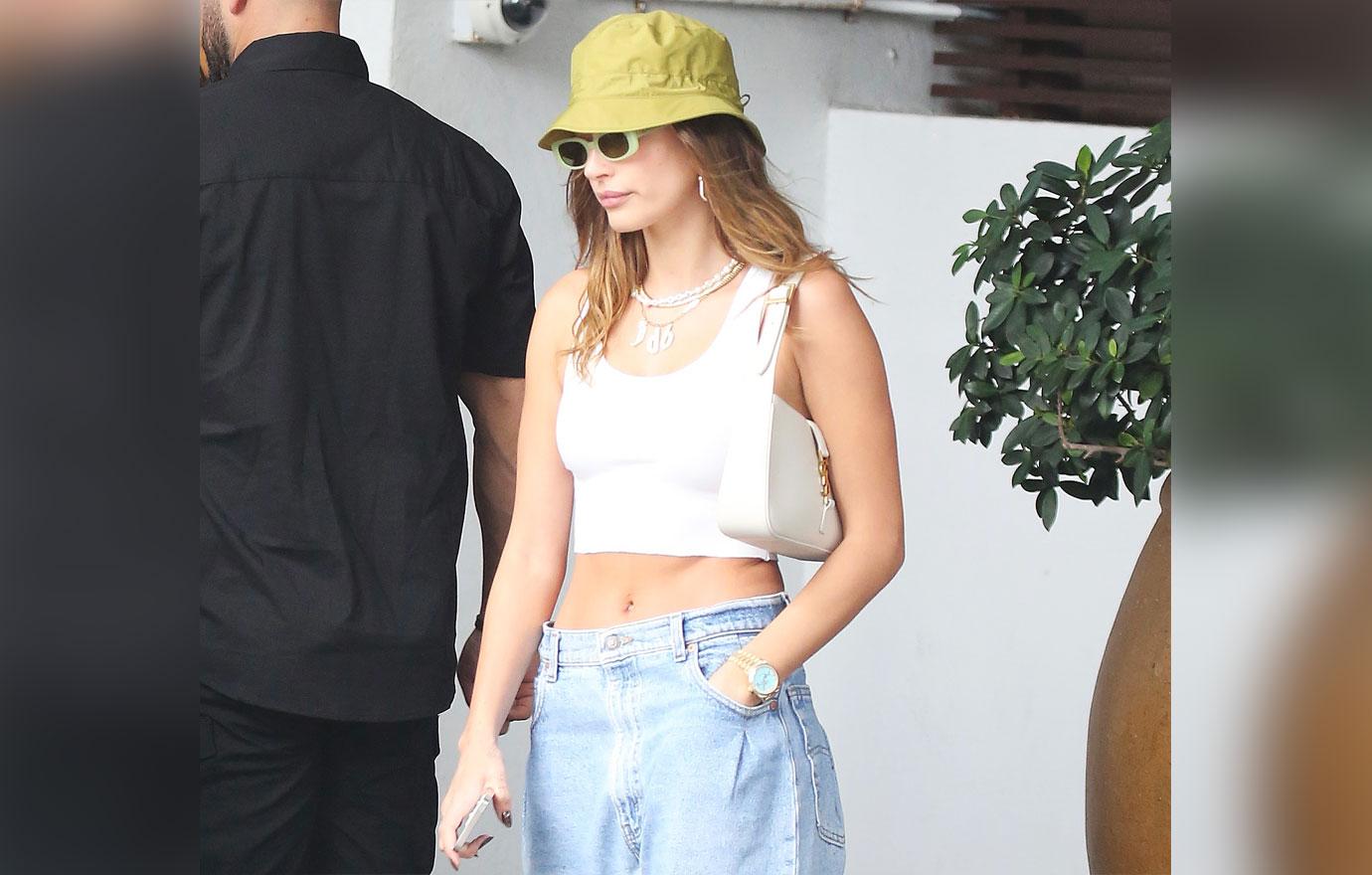 Article continues below advertisement
The cameras caught the YouTube star strutting down the street in a yellow Loro Piana Cityleisure bucket hat, retailing for $365, matching oval Lu Goldie Solene Sunglasses, retailing for $124, her famous Sis Kiss Crystal Chain Necklace with her husband's initials, retailing for $69, and an ivory Saint Laurent Leather Shoulder Bag, retailing for $1,990.
As for her footwear, the Hollywood socialite wore a pair of white chunky Prada Strap Sandals, retailing for $1,484.
Article continues below advertisement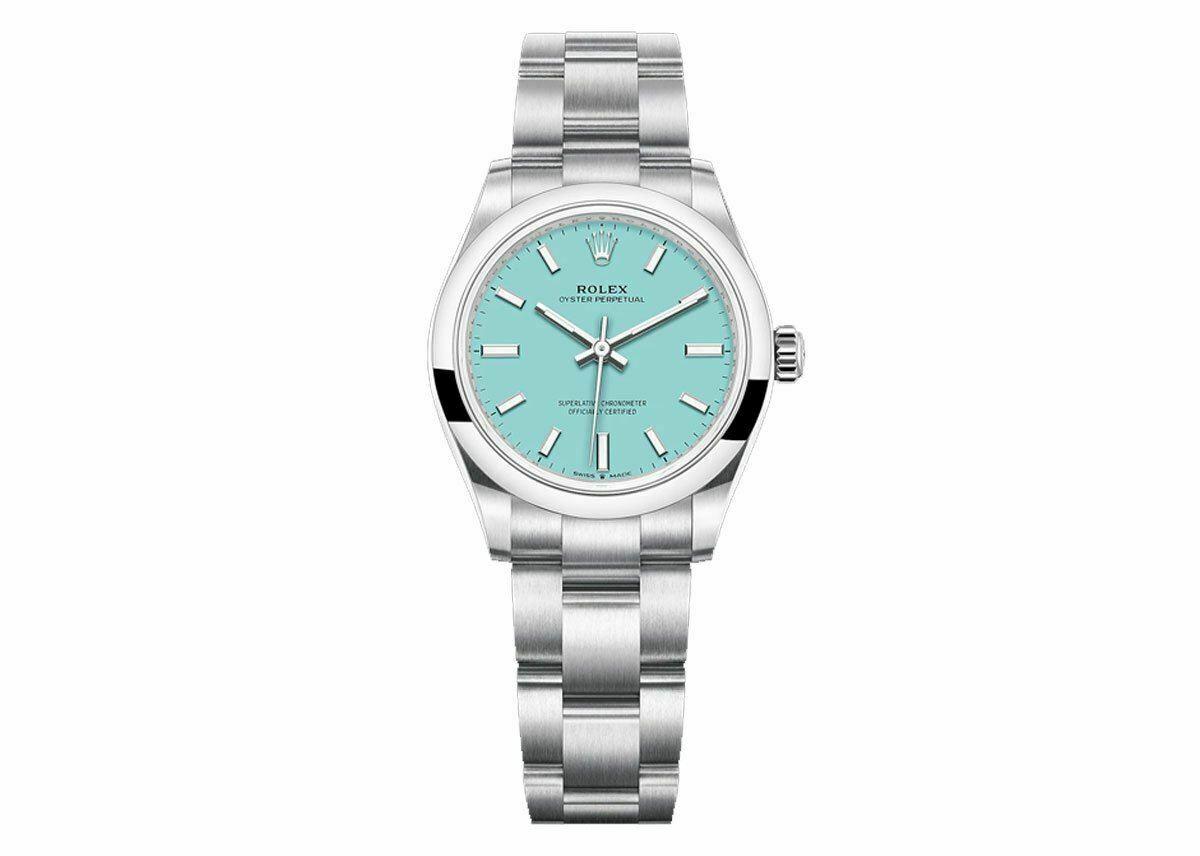 SHOP NOW/SEE IT
eBay's Rolex Oyster Perpetual 31mm Turquoise Blue Dial Watch retails for $13,895.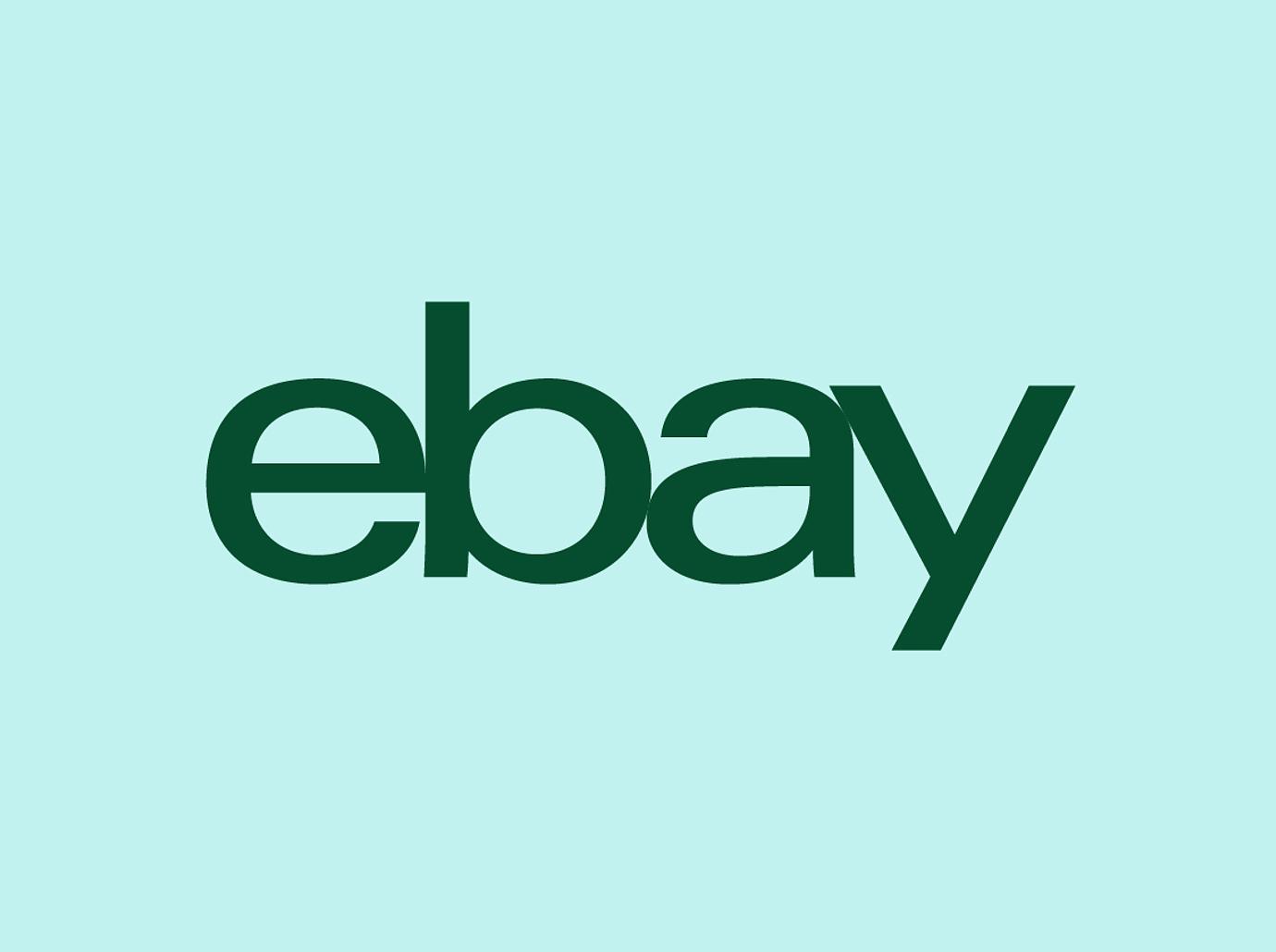 SHOP NOW/SEE IT
Shop eBay's complete luxury watch collection today!